Purebred, rescued, large and lovable, pugnacious with a passport—these are the kinds of things we talk about when we talk about dogs. Every four-legged friend has a story to tell, and as Dorothy Parker pointed out in her piece "Every Dog Will Have His Day," they can say a lot about the way we live. And so, with National Dog Day upon us, we felt there was no better time to look through our archives and pull a few shots of our favorite designer pups, sprawled across everything from damask silk to paisley to plaid.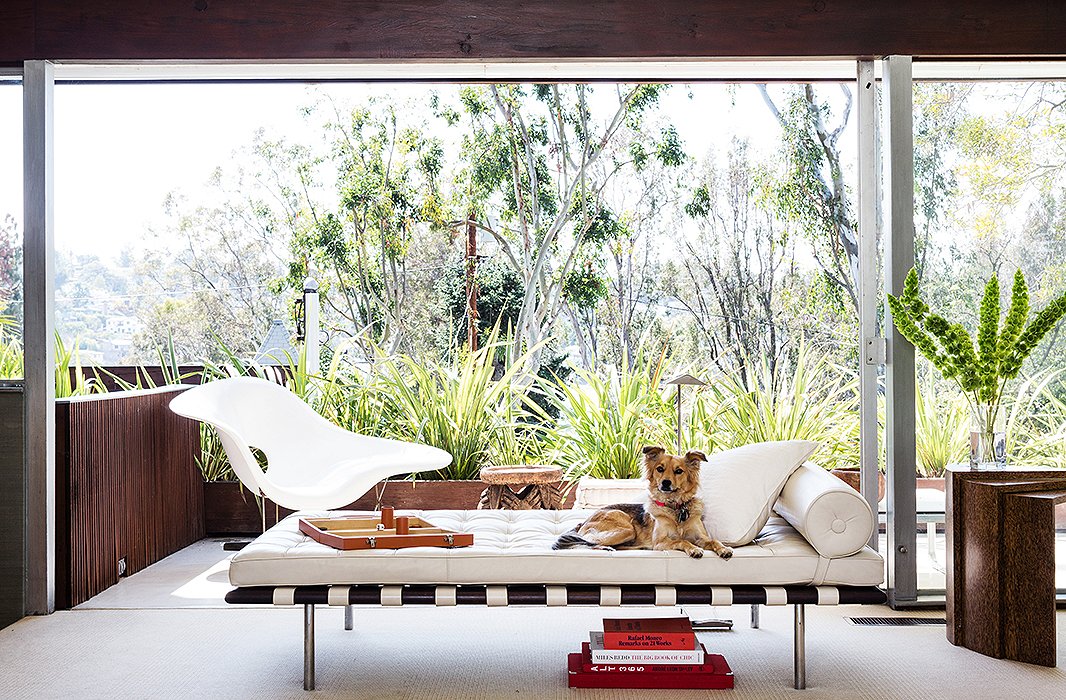 Dusty, the Netto family's pup, has no qualms posing on a Mies van der Rohe replica (purchased because the genuine article isn't available in white). The daybed can easily be cleaned should Dusty decide to sprawl out after a romp en plein air. "It's fake," you say? Who cares. Not only does it maintain the Mid-Century Modernist vibe of the house, but mixed in with its "authentic" counterparts (see Eames' La Chaise just behind it), it gains credibility by association. And though it certainly looks good, what Dusty appreciates most is how the white stays cool in direct sun. He knows full well black would have been too much heat to comfortably bear.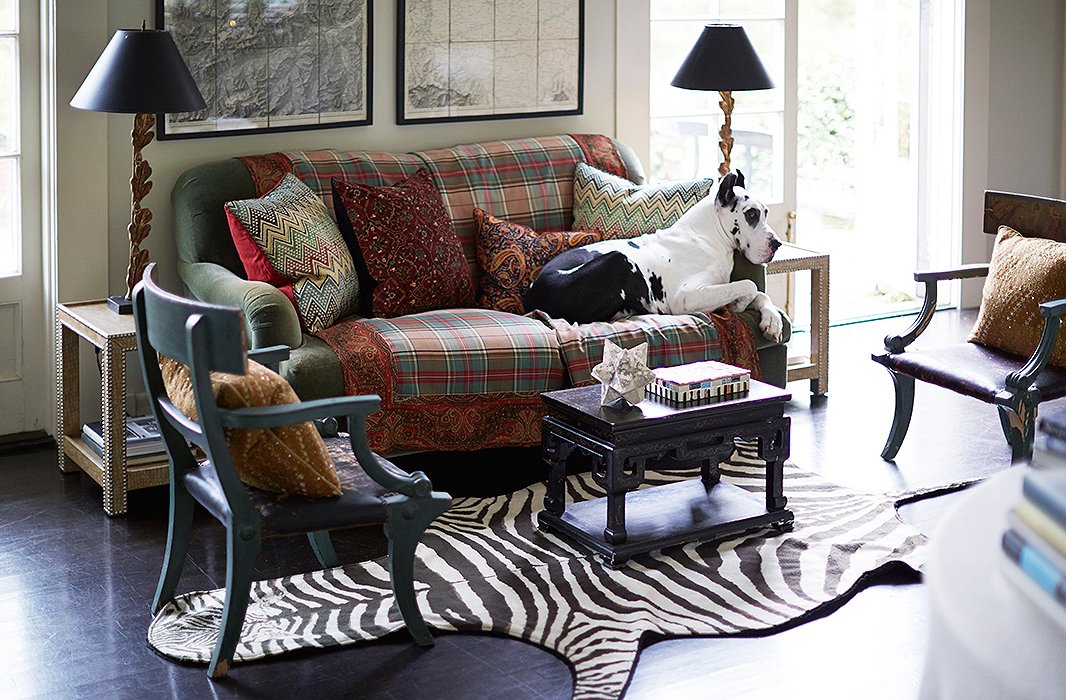 Where does a Great Dane sit? Anywhere she wants… and for India, that's a settee in the Georgian Revival home she shares with designers John Dransfield and Geoffrey Ross. As well as adding another layer of color and pattern to the living room—and setting off India's black-and-white coat to perfection—the blankets protect the upholstery from shedding fur and canine claws.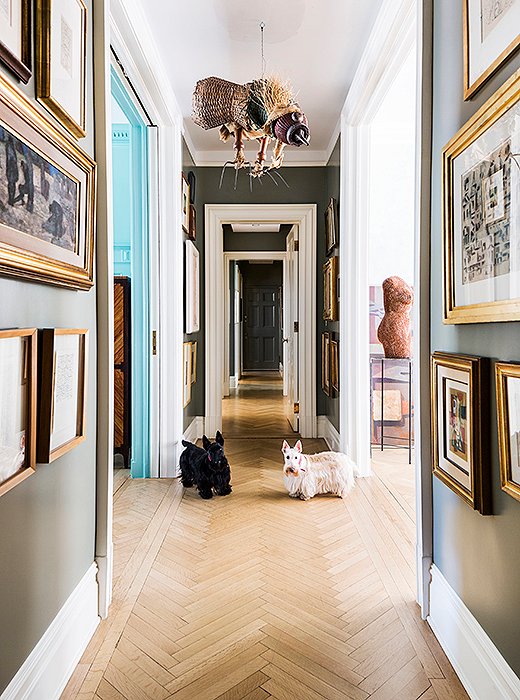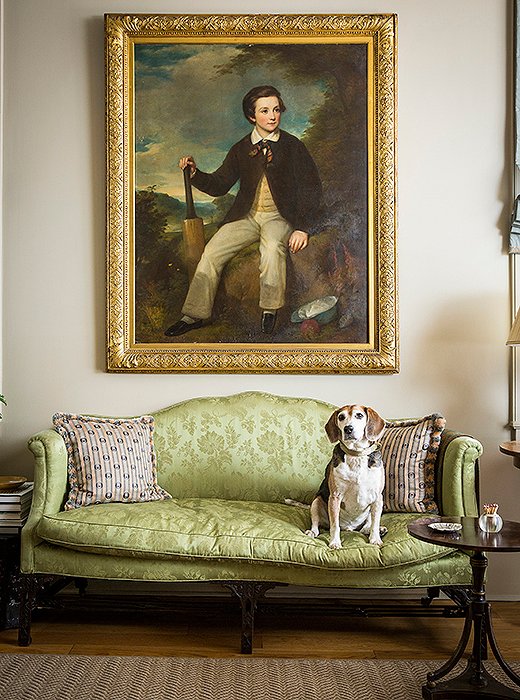 When dogs inspire decor: Scottish with Italian names, Roberta Freymann's terriers, Alfa and Romeo, keep watch over their apartment's gallery hall. City living meant that a dog run outside wasn't possible, but a polished parquet floor spanning the length of their prewar Park Avenue digs does not disappoint. Walls painted in a darker hue, which Freyman calls "museum gray," lets the paintings shine as much as the twin terriers' coats—a lavish environment worthy of a pedigreed pair.
Beagles originated in Britain. Author Julia Reed's beagle, Henry, no doubt considers the antique oil painting of a cricket player hanging behind him a tribute to his heritage. (It actually belonged to Reed's great-grandmother.) The Chinese Chippendale sofa is also an heirloom, though Reed had it reupholstered in a silk damask similar to its original fabric—a refurbishment Henry obviously appreciates.
Teddy is an English sheepdog with a penchant for pattern and print. Above, we see him in his favorite spot in the Venice Beach, CA, canal home he shares with jewelry designer Irene Neuwirth. Here's where he leads his life of leisure; surrounded by a library's worth of good reads, he makes time to smell the roses and take in the view. And though he may shed, a tropical motif in pink and green hides any trace of what he did (or didn't) do on a dog-day afternoon.
Beagle-mix Stanlee lives with creative director Whitney Lee Morris and family in a diminutive Venice Beach, CA, home. To avoid crowding the very limited outdoor floor space with planters and urns, Morris hung plants on a trellis. This gives Stanlee more room to run about—when he's not snoozing on the outdoor daybed, that is.