For photographer Douglas Friedman, little compares to the remote, majestic beauty of Marfa, TX. He frequently escapes to his ranch there, hosting friends and family, building out his property bit by bit whenever he can. The journey can be tough. Because the desert town is located about a mile above sea level and three hours from the closest airport, getting there is a bit of a pilgrimage, but one that most all say is worth it. "It helps you truly appreciate what's there," says Douglas. "You arrive and the oxygen is a little thin, and you're feeling a bit heavy, but then it reveals itself in this remarkable way; it's magical." Once there, visitors are confronted with a place so uniquely vast and void of development that it's hard to believe there's anything there at all. Upon closer inspection, though, one finds a town catering to those with a passion for blue-chip contemporary art, restaurants du jour, and stores hip to the happenings of a trendier set. The only way to understand this diverse offering is to experience it for yourself. So go ahead and plan your journey with the suggestions below, courtesy of Mr. Friedman: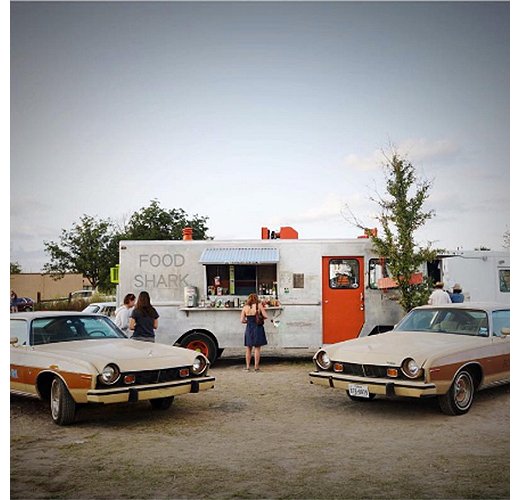 El Cosmico
Part hotel, part campground, the 21-acre El Cosmico is made up of tepees, yurts, and reconditioned Airstream trailers arranged to create a communal feel. "It's an experience that's uniquely Marfa," says Douglas, who also points out that staying here is not for the faint of heart. Low nighttime temperatures begin in November and last through March, resulting in the occasional frozen pipe leading to the outdoor bathhouse. Not your ideal? Keep reading.
Thunderbird Hotel
Locally run since 1959, the Thunderbird is a retro-chic kind of place. Stylish without frills, rooms with cement floors are left entirely bare, save for a hide rug, a desk, and a pair of bedside pendants. "It was the first cool hotel in Marfa," Douglas says. "Clean lines, great furniture, and a beautiful pool… It's a simple place that's got everything you need."
Hotel Saint George
The Hotel Saint George is Marfa's newest and most luxe option. "The first place in town to serve food seven days a week," it boasts delicious cuisine and a high-style vibe. Guest rooms with gray-washed floors and oversize sheepskin rugs have a look on par with the property's public areas, which feature a rotating collection of contemporary work by local artists.
From how you eat to what you wear, everything is approached from an artistic standpoint.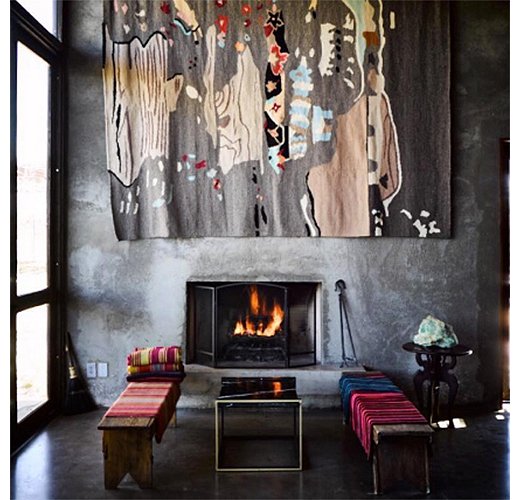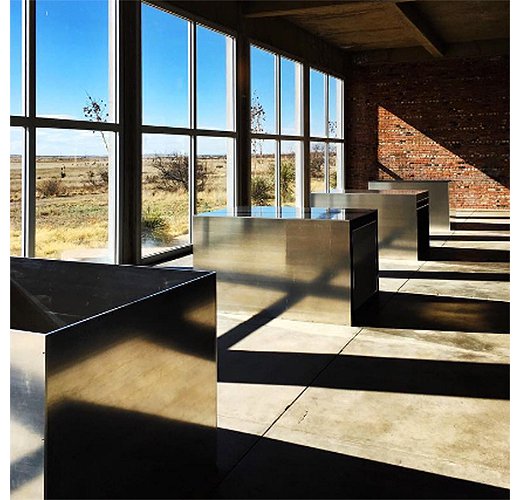 The Capri
Founded by philanthropist Virginia Lebermann and chef Rocky Barnette, the Capri is one of Douglas's favorite spots for a bite. "Both the food and the decor are incredibly elevated," he says. "They've worked really hard to reinterpret the regional cuisine and ambience in a new and interesting way." And though the menu changes, one can expect to see things like a tostada with fermented prickly pear or a delicious green salad topped with roasted avocado. Oh, and to drink? Almost certainly the best margarita you've ever tasted.
Stellina
Streamlined but far from sterile, Stellina is the place (and the only place) in town to go for Northern Italian food. Surrounded by white walls dotted with art and current selections of wine, most diners at Stellina sit communally around a central bar, but more intimate tables off to the side are also available. Pappardelle in wild boar ragout, grilled branzino filet, and roasted corn gazpacho are just a few standouts on the ever-changing menu.
Do Your Thing
The spot to go for breakfast and coffee, Do Your Thing satiates Douglas's craving for black brew over ice. "These are the kinds of people who take their coffee very seriously," he says, and they will surely impress even the most fastidious of coffee addicts.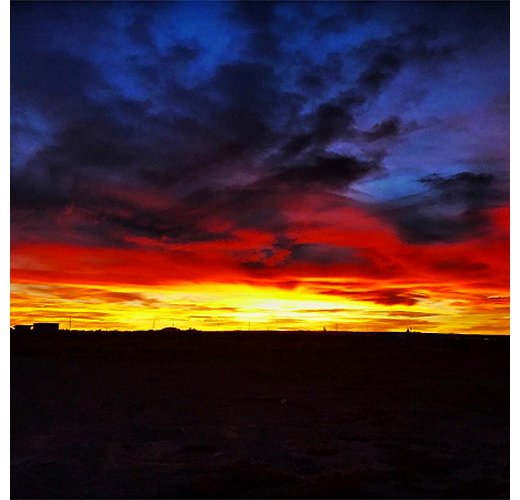 I get taken by Marfa every single evening when the sun starts to set. Whenever I'm there, I'll have people over, and we'll watch it happen. It is the most magical thing. It truly takes your breath away.
Marfa Soap
"Ginger Griffice makes the most beautiful handmade soaps," Douglas says, and you can find them all at her shop, Marfa Soap. Rosemary peppermint, yucca root with sage, and tea-tree lemongrass are a few of the sought-after staples in her lineup of bars handcrafted with vegetable and all-essential oils.
Freda
At Freda you'll find jewelry, clothing, and the kinds of knickknacks that'll make your shelfie one to remember. Founder Susannah Lipsey focuses as much on quality as she does trends (evil-eye rings made of precious stone, sandals of Venezuelan leather, handwoven dream catchers) and prefers small batch to mass assortment. Stop here and pick up something for yourself or the bestie you left back at home.
Marfa Rock Shop
"Everyone has to go into the Rock Shop and buy a beautiful stone and have it set into a ring," Douglas insists. And if jewelry isn't your thing, do as he did and pick yourself up a 40-pound chunk of rose quartz to use as a doorstop.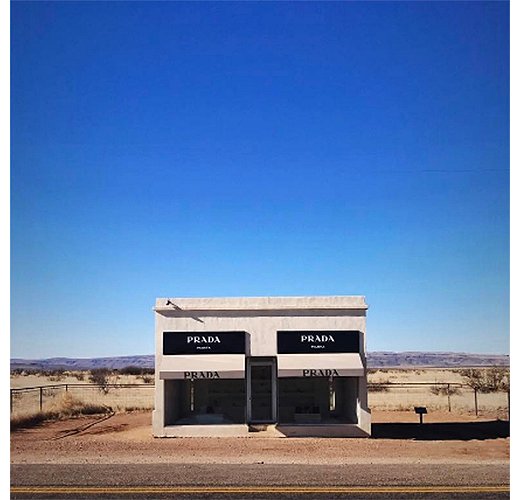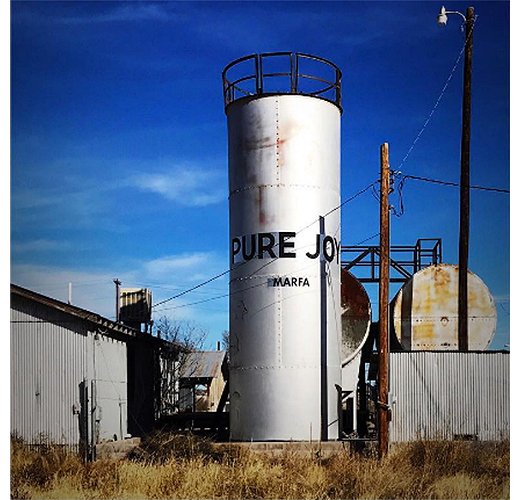 Pure Joy
Founded by artist Meghan Gerety, Pure Joy is a multipurpose space made up of a gallery and a store specializing in books and objects. "She has an incredible selection," says Douglas, "and you'd never know it from the outside." All her finds are housed within a converted Texaco fuel silo adjacent to the town's rambling train tracks, making what's inside all the more incredible.
Chinati Foundation
Founded by artist Donald Judd, the Chinati Foundation is perhaps Marfa's best-known museum. "The emphasis is on works in which art and the surrounding landscape are inextricably linked," states its website, and that's what keeps Douglas coming back to visit year after year. Whether its Dan Flavin's fluorescent tubes, John Chamberlain's larger-than-life sculptures of mangled steel, or Richard Long's ethereal outdoor works, whatever's on view will not disappoint.
Take a Hike
"Take a ride into Fort Davis and hike up in the mountains," Douglas suggests. The scenic views are as healing as the sun, and the breeze carries air much cleaner than what you're used to breathing.
Marfa is the only place that charges me. Whenever I leave I feel like I'm ready to take on the next thing, and I always know I'll end up coming back.