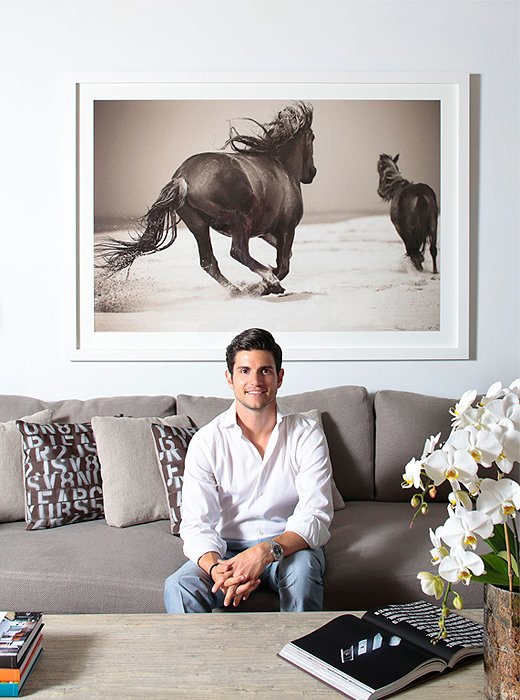 Drew Doggett's photographs might be described as National Geographic meets Vogue, all through a fine-art filter. His subjects—wild horses, weathered hands, windswept dunes—are beautifully balanced with negative space. Drew credits his fashion background with honing his instincts. In his earlier New York days, he assisted several legends in contemporary photography, including Annie Leibovitz and Steven Klein. Those jobs were like a master class in portraiture: how to work with each subject, pick the split second to shoot, and translate his own vision into rich two-dimensionality. We asked the photographer to give us the skinny on the locales and subjects captured in his stunning images.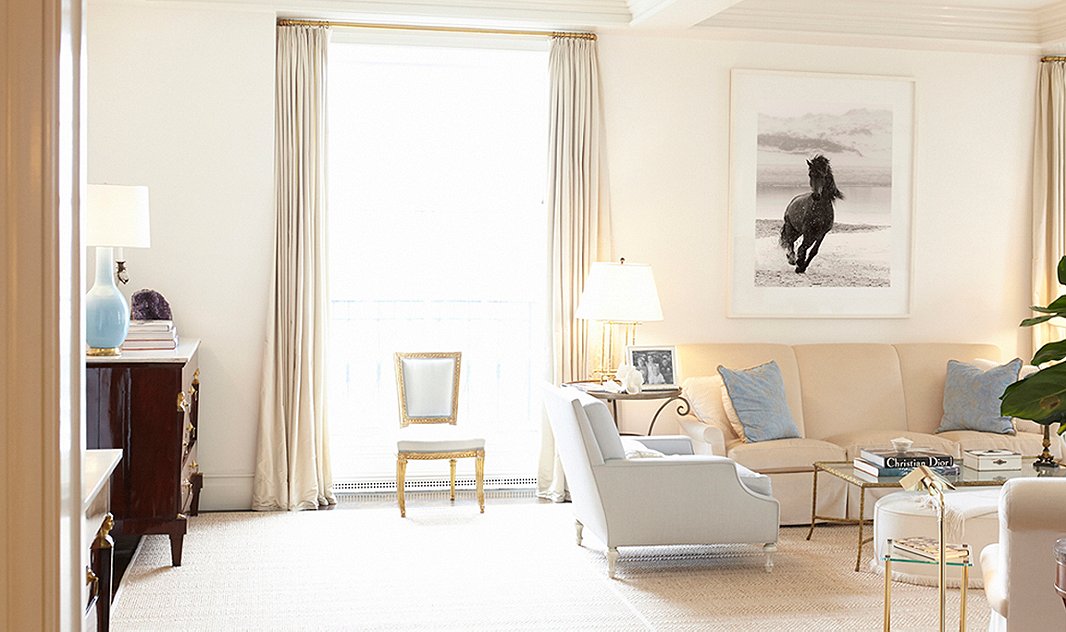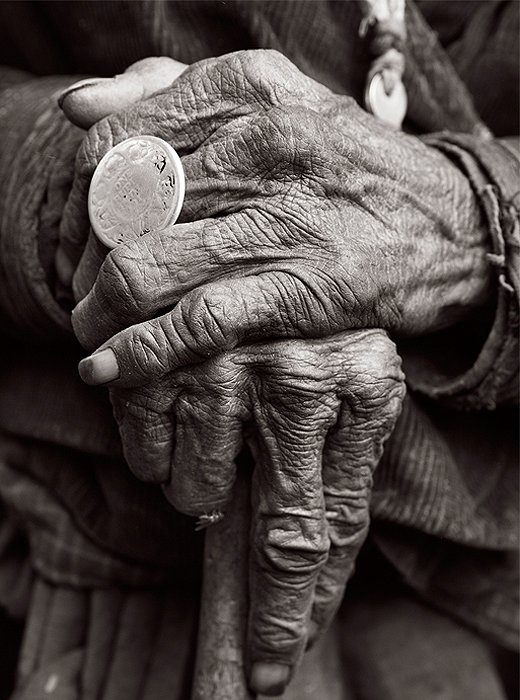 Exploring New Portraiture in Nepal
It was during a two-week trip bicycling through the Vietnamese countryside that Doggett decided to begin his own fine-art career. Despite living in New York, he wanted to investigate the unknown and the truly foreign—locations and cultures isolated from the speed of the Western world. His first series brought him back to Asia, to the Himalayan region of Humla, in Nepal. The people he spent time among "consider themselves some of the last guardians of Tibetan culture," Drew says.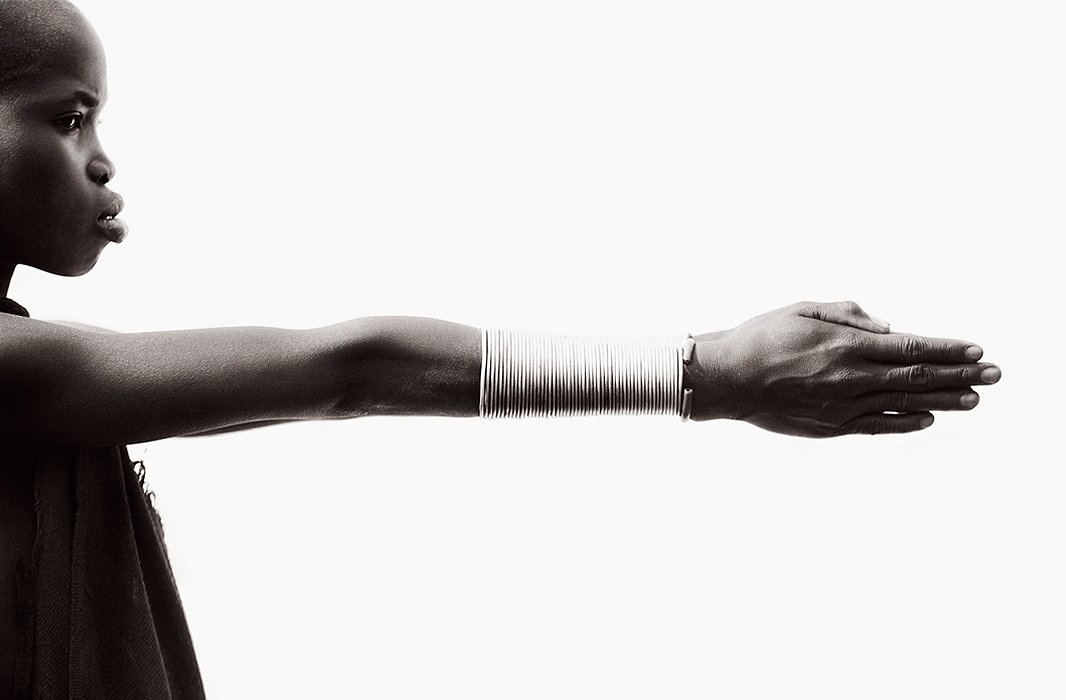 Documenting Ancient Rituals in Ethiopia
Doggett's next destination was Ethiopia, documenting seminomadic tribes who live in the Omo Valley. The Omo people sustain themselves with cattle and goats, all while wearing layers of necklaces, bracelets, and body paint. Their confidence and elaborate beauty rituals drew Drew's fashion-trained eye. "I was deeply drawn to these tribes in Ethiopia," says Doggett. "Their way of life is unchanged by the Western world, but the way that they hold themselves—their self-confidence, the expressions they had—it was all instantly relatable."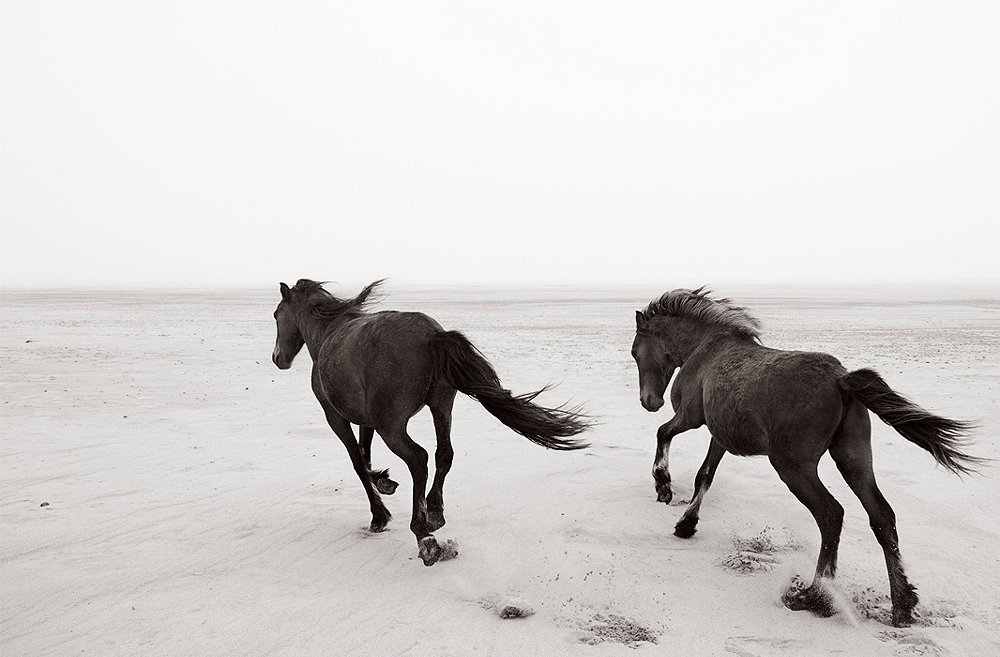 Chasing Wild Horses in Canada
The wild horses of Sable Island, Nova Scotia, are their own breed of isolated culture. Descendants of horses abandoned on the island in the late 1700s, they live freely with no threat of predators, running wild on the beaches. "My first departure from portraiture was shooting the Sable Island horses," Drew says. "With horses or even dunes, there are similarities to how I shoot people—I frame the subjects with a lot of negative space."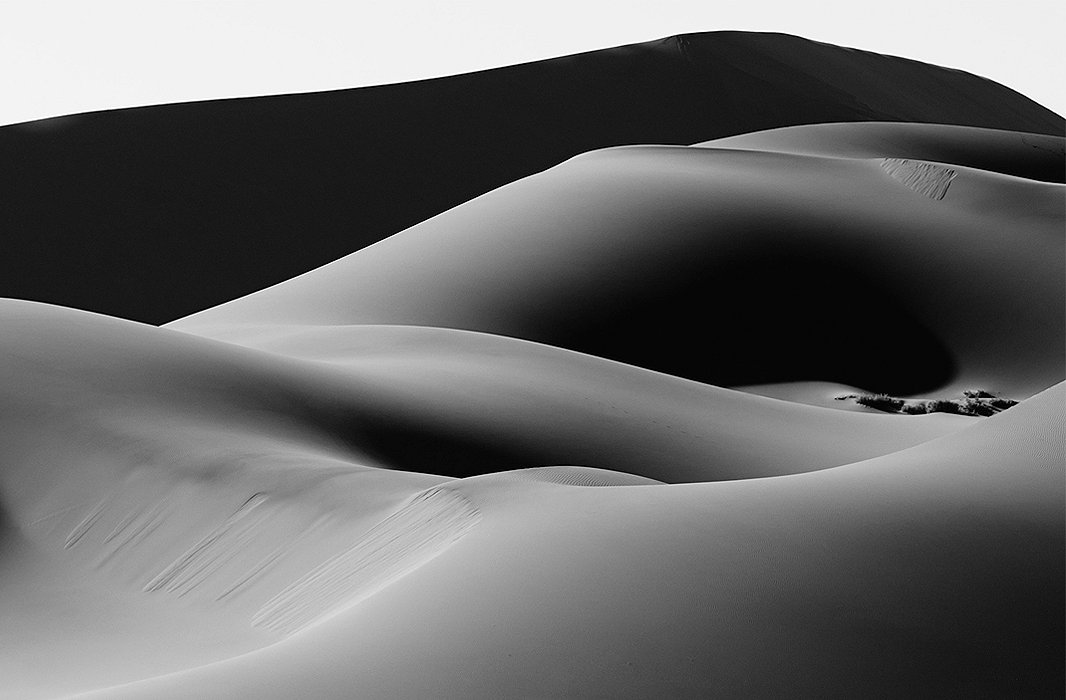 Hiking Sand Dunes in Namibia
In March 2014, Drew traveled into Sossusvlei, Namibia, to shoot a more abstract series. Staying in lodges, the photographer hiked 12 hours a day in search of images. He watched the endless shapes and tonal shifts as the sun and wind played off the vast dunes, seeing "envelopes, retreats, moments of evolution." The resulting images carry that feeling of movement. They can look like modern art, like ocean horizons, or like abstractions lit up with dramatic lighting. "In Namibia, I played with the sense of scale. I love the shots that show the sheer size and magnitude you feel there," Drew says.
My chase for extraordinary beauty leads to some of the most remote corners of the world. I want to document these places and people and tell their story.