The Christmas tree and the fireplace mantel get most of the attention when it comes to holiday decorating. But sometimes it's decking out the smaller or easily overlooked spaces in your home that truly brings the festive spirit to life. We've gathered a half-dozen simple and stylish ways to spread big holiday impact to even the most petite of settings.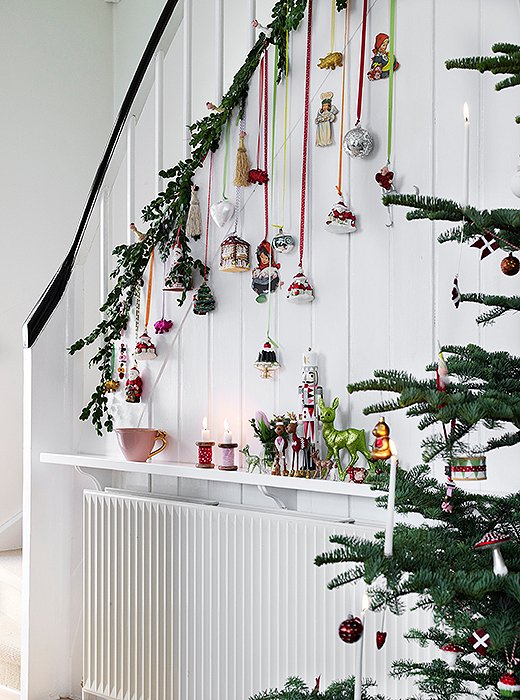 Take Ornaments Beyond Your Tree
A tree isn't the only place where you can show off ornaments. There's no easier way to add a dash of Christmas cheer to a console or even a side table than with a bowl of colorful sphere ornaments, as in the classic and elegant chinoiserie grouping above. You can create a similar look by adding ornaments to a crystal or silver collection.
Or take a more whimsical approach and try dangling your favorite trinkets from a stairway banister or curtain rods; it's a charming way to bring focus and the Christmas spirit to unlikely spaces.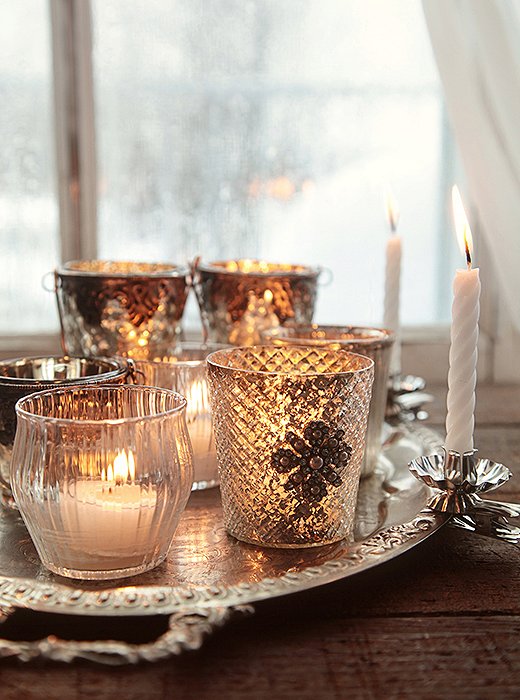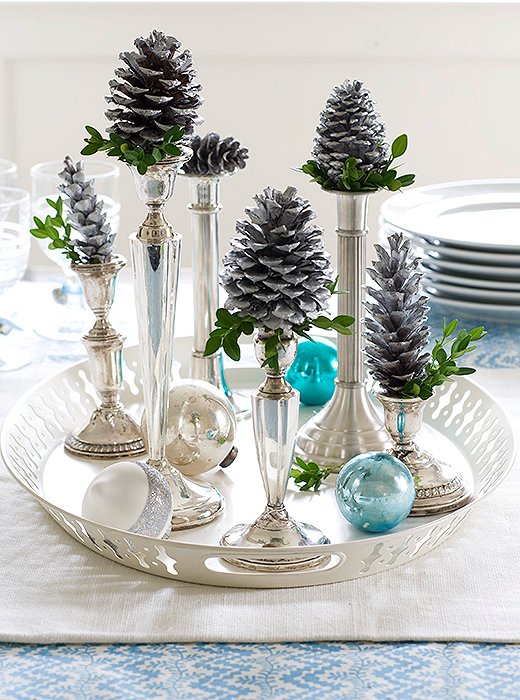 Spread Shine with Silver and Glass
Silver bells are synonymous with the festive season. So is silvered glass (also known as mercury glass, though mercury is no longer used to achieve the shimmery effect). Cluster your silver and glass votives on a gleaming tray—this is one time when more is more—and set it by your windows to cast a magical glow at night.
Alternatively, you can display your collection of glass or silver candleholders by topping them with pinecones instead of candles for an unexpected holiday showpiece. Vary the heights of the holders to encourage the eye to travel.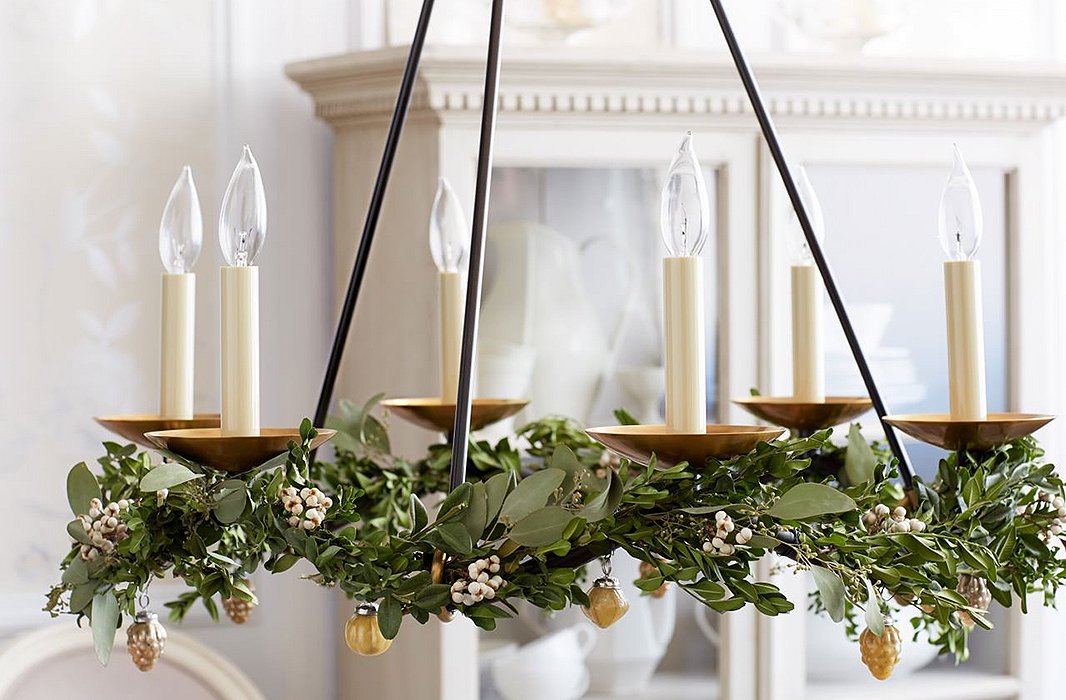 Give Your Greenery Elevated Focus
Give guests a reason to look up, by wrapping a garland around the base or arms of a chandelier or the chain of a pendant light. For added sparkle attach some small ornaments, or evoke a more wintry feel with berry branches.
Wreaths are practically synonymous with holiday spirit—so why limit them to your front door or over your mantel? Hang a few additional wreaths indoors over windows that don't usually get to join in on the yuletide fun, such as in the kitchen, the bedroom, or even the powder room.