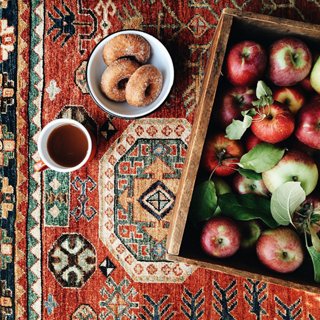 @laurenswells
The cozy rug, the cup of tea, the barrel of freshly picked apples, and… the cider donuts! Event designer and stylist Lauren Wells managed to capture everything we love about fall in a single snap. Bravo!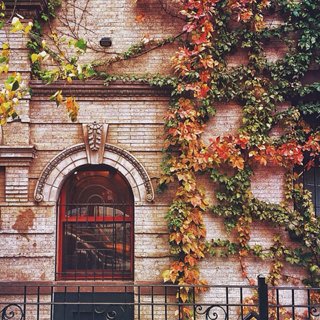 @otherwisehope
Seeing the natural world go ombré as the leaves start to change never loses its thrill, and we love this classic fall in New York City moment, captured by @otherwisehope. Time to plan those autumn road trips!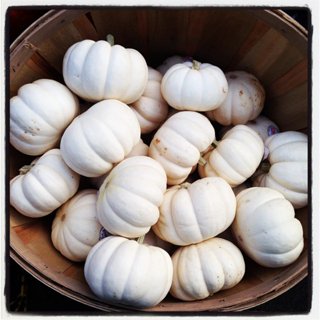 @cherthis
These simple petite beauties are one of our favorite harbingers of fall. This year try scattering them down the center of your dinner table, interspersed with votives, then up the color ante with colorful linens. What's your favorite way to use mini white pumpkins?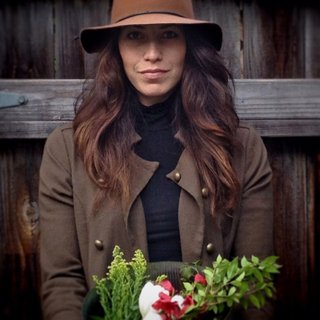 @whitneyleighmorris
Not only is her home gorgeous (you can check it out here), but Whitney Leigh Morris's fall fashion game is also on point. Time to put away summer's Panama hat and try one of the wide-brimmed Western-style toppers currently trending.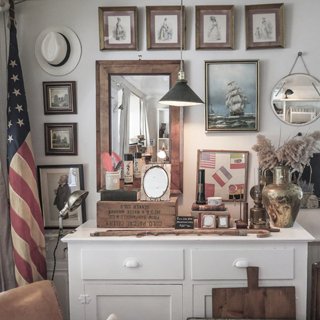 @zioandsons
Antiquing addicts, rejoice! Fall marks the start of the off-season at those charming seaside towns that are packed during the summer, meaning there's much less competition for the choice finds at local antiques stores. Seems @zioandsons is already enjoying the season on Long Island's North Fork.
@mstarrevdesign
We're taking a cue from this event planner extraordinaire and resolving to master the art of the homemade pie crust this fall, crimping and all. Now we just have to decide if we want to go Honeycrisp or Pink Lady. Thoughts?
@warmspacesbydesign 
We love a good gourd-and-pumpkin display, and this one by designer Ali Souder stopped us in our tracks. The combination of the dark surface and candleholders with the orange and yellow feels like a sophisticated nod to the classic October palette.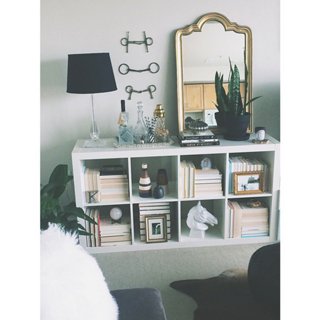 @kscov
Looking for a fall update that's easy yet impactful? Steal this idea from @kscov and turn all the books in your bookcase around (pages out, spines in) to immediately give your shelving a more neutral look.
We can't wait to see what else you come up with this season! Hashtag #feelingfall and be sure to follow along with us @onekingslane.com.