Just as we love watching the runways during Fashion Week, we never tire of seeing a wall dressed up with fabulous fashion prints. Be it an inspiring sketch or a dramatic photograph, such artwork infuses a room with instant glamour and allure. See how to easily create a focal point in the home that's timeless and always chic.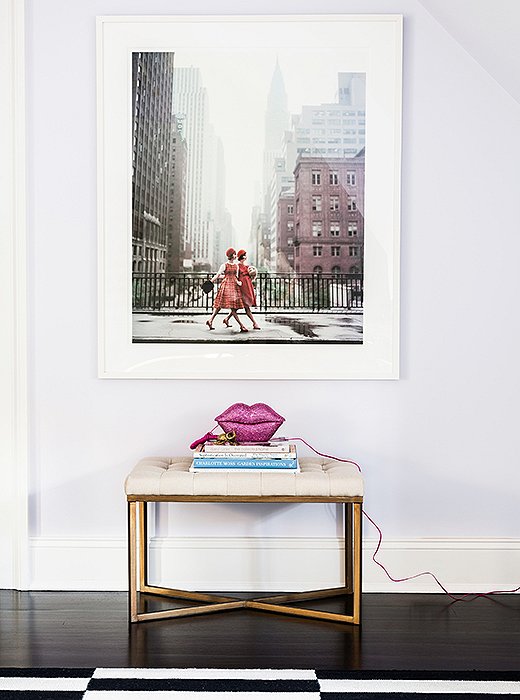 Display an Illustrative Series
Fashion illustrations, sketches, and drawings can often be found in multiples or as a series, whether it's a pair of line drawings or a collection of watercolors. We love seeing similar prints hung together as art for a display that's both whimsical and chic.
Pick One Glamour Shot
An oversize fashion photograph always adds big glamour to a blank wall. Opt for a vivid print depicting a moment that speaks to your personal sense of style, be it a vintage magazine spread or a shot of a Hollywood fashion icon. No matter the subject, it's guaranteed to be a chic statement that immediately draws the eye.
Curate a Fashionable Ensemble
With style as the collective theme, a mix of prints and photographs, both old and new, is the making of one stunning gallery wall. Try combining vintage sketches with more-modern figural pieces, black-and-white photos, or even a magazine cover or two for a look that's visually collected and impactful.