It's almost impossible to think of café society in Paris without picturing a classic French bistro chair—not surprising, considering the chairs have been ubiquitous on the sidewalks of Paris since cafés flourished in the 19th century. Ernest Hemingway, Gertrude Stein, and Simone de Beauvoir are among those who spent hours eating, drinking, and conversing while seated on bistro chairs. Recently these chic and sturdy seats have turned up in stylish homes, adding the perfect bit of French flair both indoors and out.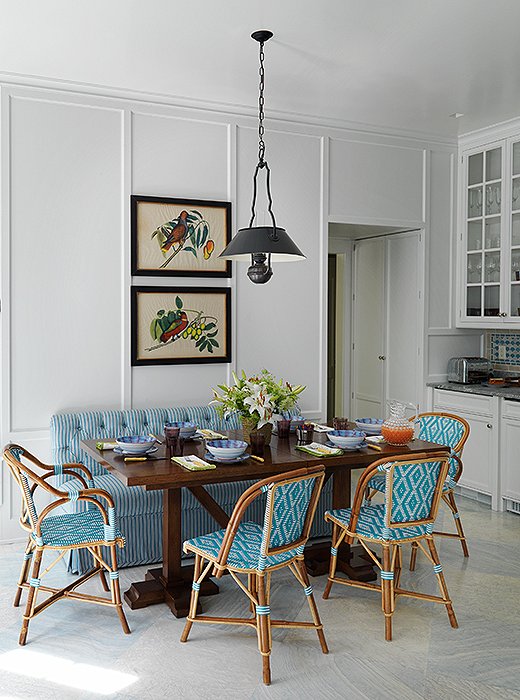 In the Kitchen…
Famously light and therefore a cinch to move, bistro chairs are an ideal choice for a busy eat-in kitchen; they essentially enable you to create your own personal kitchen café. Here, design genius Markham Roberts used them as a casual counterpoint to a more formal tufted bench. Counter-stool versions of the bistro chair have also been spotted in countless designer kitchens.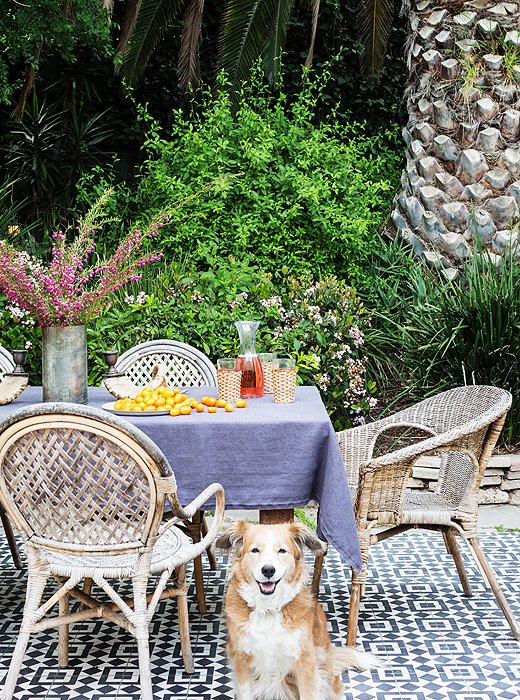 On the Porch…
Made with woven rattan and other durable materials, bistro chairs are designed to weather the elements. Their humble materials and chic Parisian pedigree mean they can look equally at home with a rustic farmhouse table and with a modern, clean-lined table.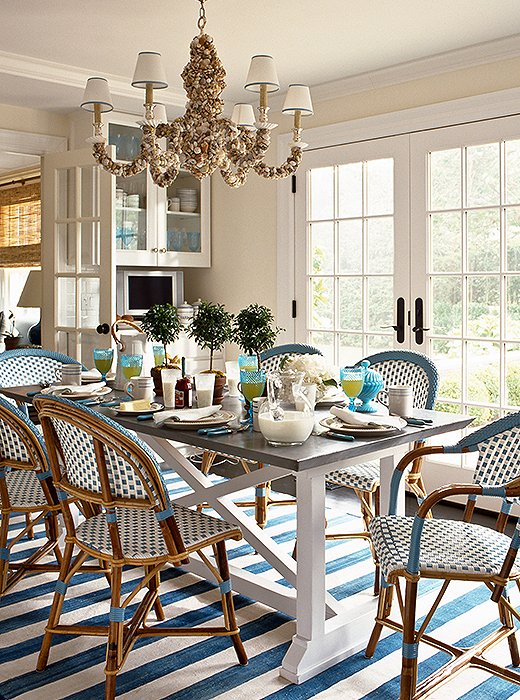 In the Dining Room…
Given their outdoor origins, bistro chairs may seem like a strange choice for a dining room, but they bring an easy elegance to the party. The woven seats and curved backs also mean than everyone can sit comfortably for hours on end.