The garden-design process shouldn't stop once the shovels and other landscaping tools are packed up. Creating a gorgeous garden is all about mixing the right decorative elements and outdoor furnishings with beautiful, climate-friendly plants in a thoughtful way. Consider the palette and personality your plants bring to the scene and how you can complement them with accents big and small. Not sure where to start? Read on for a few of our favorite garden looks, and learn which elements you'll need to recreate them.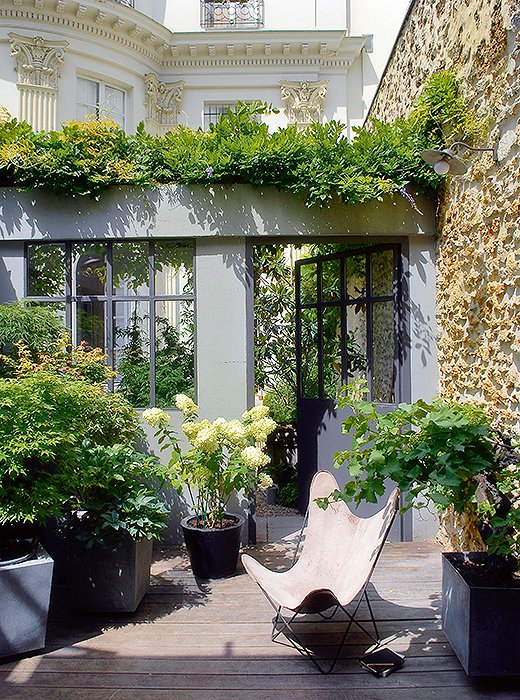 Neoclassical Modern
The look: Neoclassical architecture meets modern accents in this renovated Parisian garden.
The decor: Mix black modern planters of varying shapes and sizes with a classic canvas folding chair and architectural moments in the form of stone statuaries or Doric columns.
The plants: Japanese maples, hydrangeas, and vines provide a chic white-and-green palette and lush form.
I've always felt that having a garden is like having a good and loyal friend.
Tuscan Farmhouse
The look: A rustic modern conservatory and surrounding garden beds are washed with warm copper tones and dusty green hues.
The decor: Mix terracotta pots and teak furniture with handblown glass domes and galvanized planters and trays.
The plants: Low shrubs and topiaries contribute to the Italian vibe, while herbs and greens are much loved by culinary types.
Gardening is how I relax. It's another form of creating and playing with colors.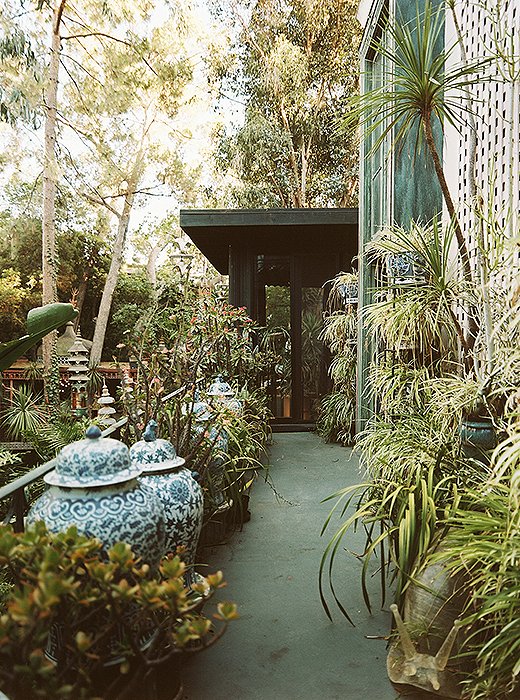 Midcentury Chinoiserie
The look: Chinoiserie accents are married with tropical plants and midcentury architecture for a retro Eastern vibe.
The decor: Line your garden with oversize ginger jars, and top plant stands with hand-painted planters. Layer in an occasional pagoda or Buddha to set the scene.
The plants: Palm fronds, potted bamboos, and birds-of-paradise create an exotic, warm-weather mood.
All gardening is landscape painting.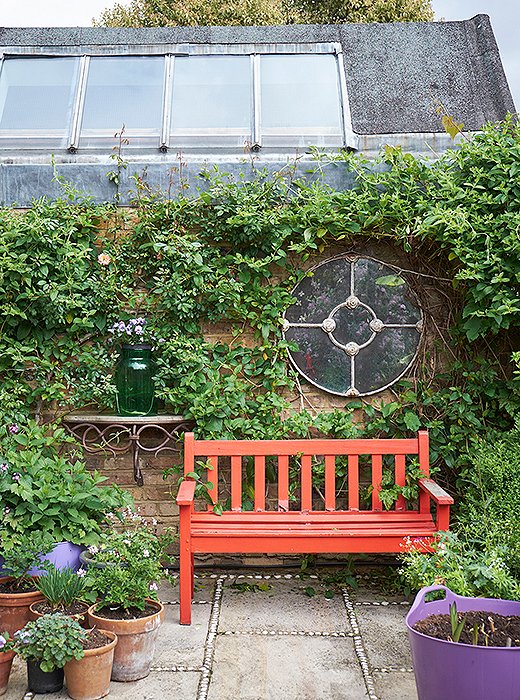 Bohemian Eclectic
The look: Colorful accents, wild greenery, and weather-worn vintage pieces come together to create a setting that seems almost happenstance.
The decor: Anchor your space with a bright painted bench; create a touch of romanticism with an antiqued mirror; add pops of color via plastic planters and vintage glass jars.
The plants: Vinery that climbs organically and a smattering of small potted plants and flowers team up for a loose, free-spirited vibe.