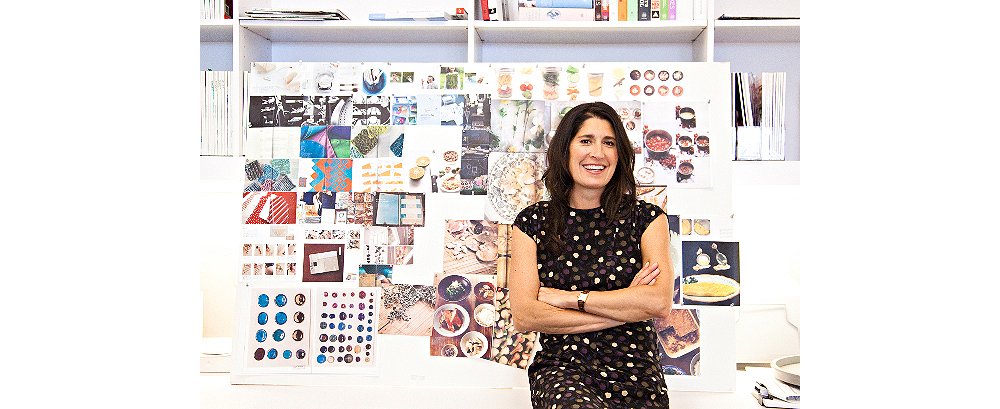 Pilar Guzmán, editor-in-chief of Martha Stewart Living (and the former editor behind the much-mourned magazine Cookie), is someone who inspires us both personally and professionally. We were thrilled to sit down with her to chat about everything from career paths and decorating, to strategies for whipping up homemade meals during a hectic workweek.
You have a pretty amazing job. Can you share a bit about your career path?
It's very unconventional and checkered actually. I was a travel writer right out of college before moving to New York City. I tried but couldn't find a job in publishing, so I worked for a visual-effects company just as the Internet was really changing everything.  I did restaurant reviews for a site that was the precursor to City Search, was on staff at Epicurious, and did work for The New York Times, among other things, before taking a job at Real Simple.
One day I got a call from someone asking me to interview for a job editing a new upscale parenting magazine. Not sure how or why, but I got the job as editor of Cookie and changed it into more of a lifestyle magazine for women. After the magazine closed I started my blog, Momfilter, with Yolanda Edwards, Cookie's former travel and lifestyle editor.

Where you a Martha reader before landing your current job?

I was raised on Martha and have a real love and respect for the brand. It was fun to come here at a moment when food, garden, and craft are where the zeitgeist is right now. Making things with your hands is enjoying a wonderful renaissance among young people.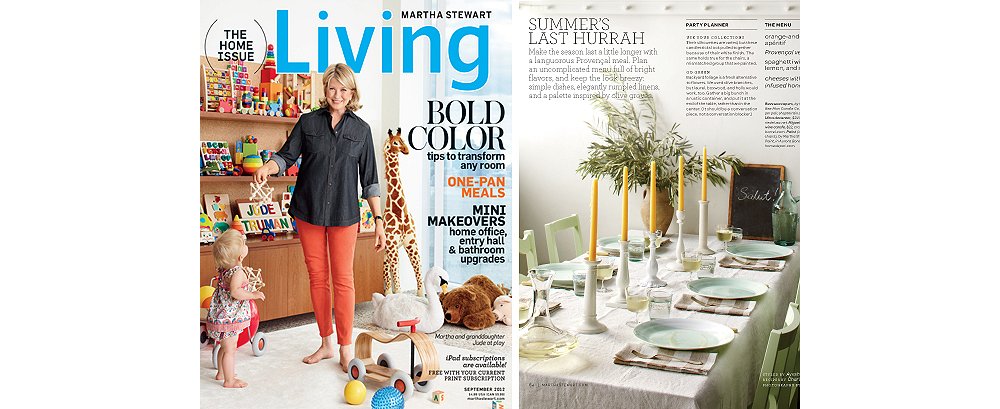 What are the qualities you look for in the people you feature in Martha Stewart Living? Does anyone in particular come to mind who embodies these qualities?

I look for originality and people who aren't afraid. They may nod to certain trends but essentially do their own thing based on what they like and in turn become the trendsetters themselves. It's about being fearless and not caring so much about what other people think.
Our September tastemaker is a woman named Natasha Esch, who's a decorator and furniture connoisseur with a beautiful store in Sag Harbor called Monc XIII. Her showroom is the ultimate testament to her taste and originality because she has things coming in and out all the time. It's the equivalent of redecorating your living room every month.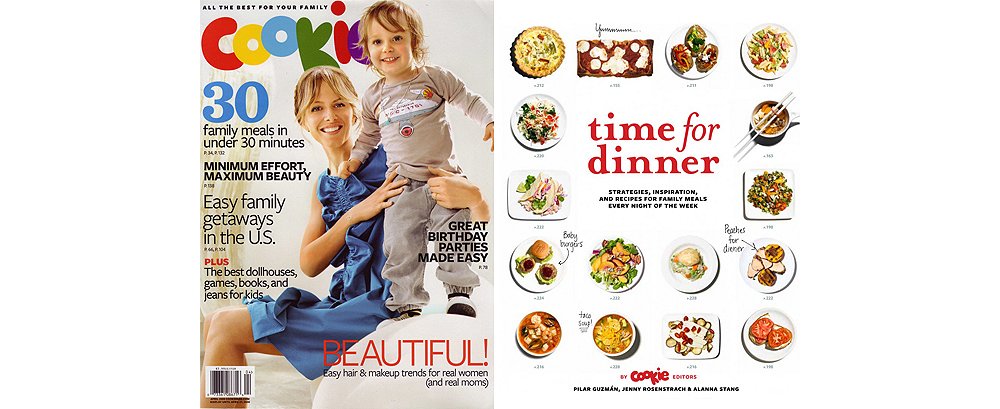 We hear you're quite the cook and even put out a cookbook.
I've been cooking since I was really young, and I've always loved it. My mom didn't cook at all, but I had two grandmothers who were amazing cooks, and I was always at their hip watching and helping. I was hosting dinner parties even as a teenager, and then as a college student and in my young 20-something apartment.
The cookbook I coauthored, Time for Dinner, was intended to be a sort of parenting playbook with ways of just getting food on the table and strategies for recapturing the enjoyment of the meal rather than focusing on the sheer duty of it. It's really about helping busy parents.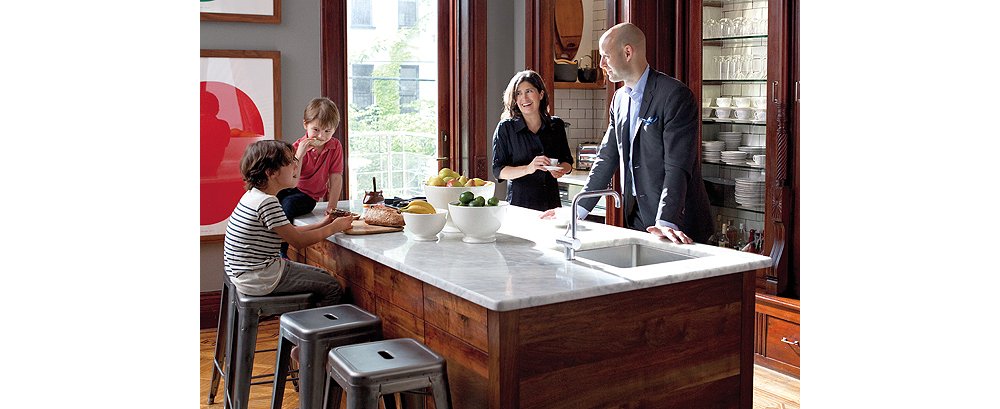 So as a working parent, what's your strategy for getting good food to the table?
I'll start a bunch of things over the weekend and then just get everything prepped and ready to go in the morning. It's all simple stuff, nothing fancy. Before I had kids I was the type of person who would get off the subway and stop at three different specialty markets to shop for dinner, and now I'm one of those people who shop for food once a week. It's kind of crazy.

Let's talk about your gorgeous home in Brooklyn. Any design influences?

My dad was an incredible aesthete, and I spent my childhood going to flea markets. He collected antiques from the 18th- and 19th-century as well as Mid-Century Modern pieces, and he mixed the two together beautifully. I learned so much from him.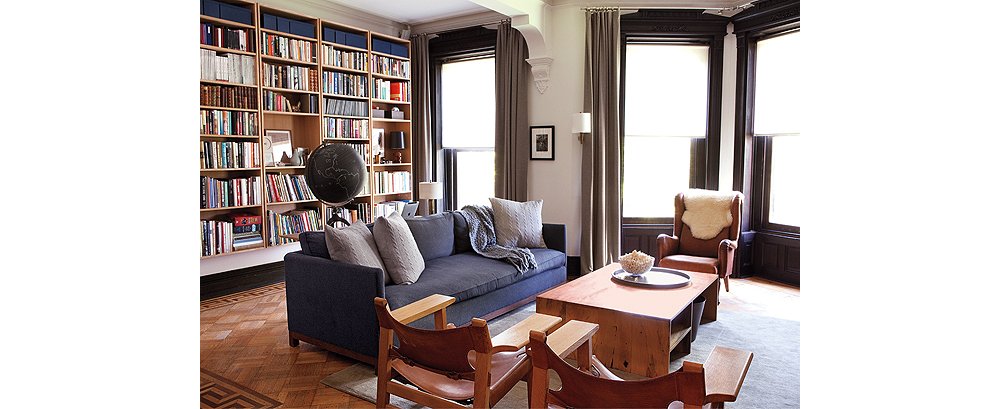 Did your father's design teachings come in handy when it came time to merge your furniture with your husband's? 
When we met, my husband was all about metal and glass—very modern. Meanwhile my parents had downsized, so I had all these antiques I'd gotten from them. The great bridge between modern and antiques is really Danish Modern, so that's sort of our sweet spot. Because we live in a Victorian brownstone in Brooklyn the modern pieces really help combat the ornate style of our house.
What's the hardest room for you to decorate, and why?
For me it's actually the living room because our house is a 20-foot-wide brownstone, so the living room has really strange proportions. What we ended up doing is turning it into a combo dining and living room, so we basically just pretended it was two rooms.
As a mother of two, do you have any decorating advice for parents who want a stylish but kid-friendly home?
We basically bought as little kids' stuff as possible. For storing their clothes we invested in pieces that could also work in an adult's room so it could grow with them, like a Danish dresser. We have a secretaire desk that we could put the changing pad on top of rather than having a standard changing table. As for cubbies and storage to keep toys stowed, those pieces are in your house, so they should really be as nice as everything else. Everything we have could go in any room.
Thank you, Pilar, for taking the time to chat with us!