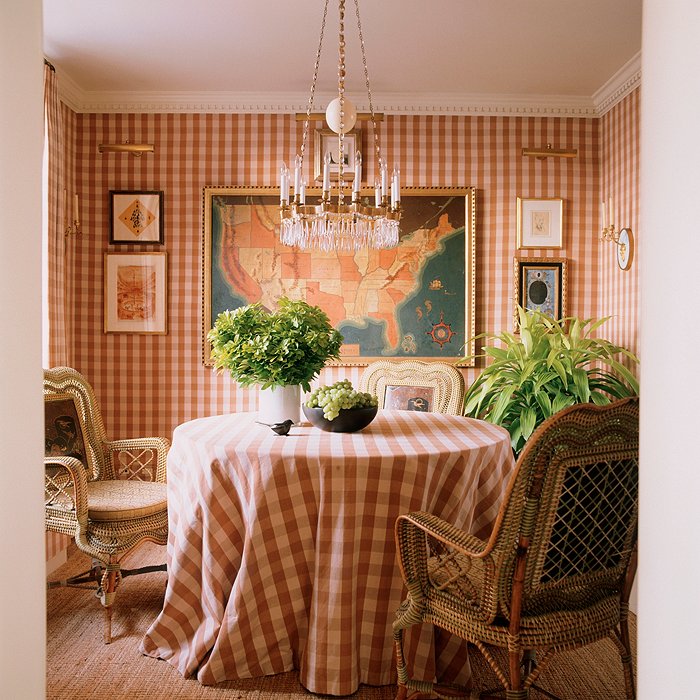 In a Room:
Interior designer Jeffrey Bilhuber covered this chic Manhattan dining room in a taupe-and-cream gingham. Because the wall and tablecloth pattern is in a neutral palette, it doesn't overpower the space and keeps the decor from reading too traditional. Instead the result is crisp and clean.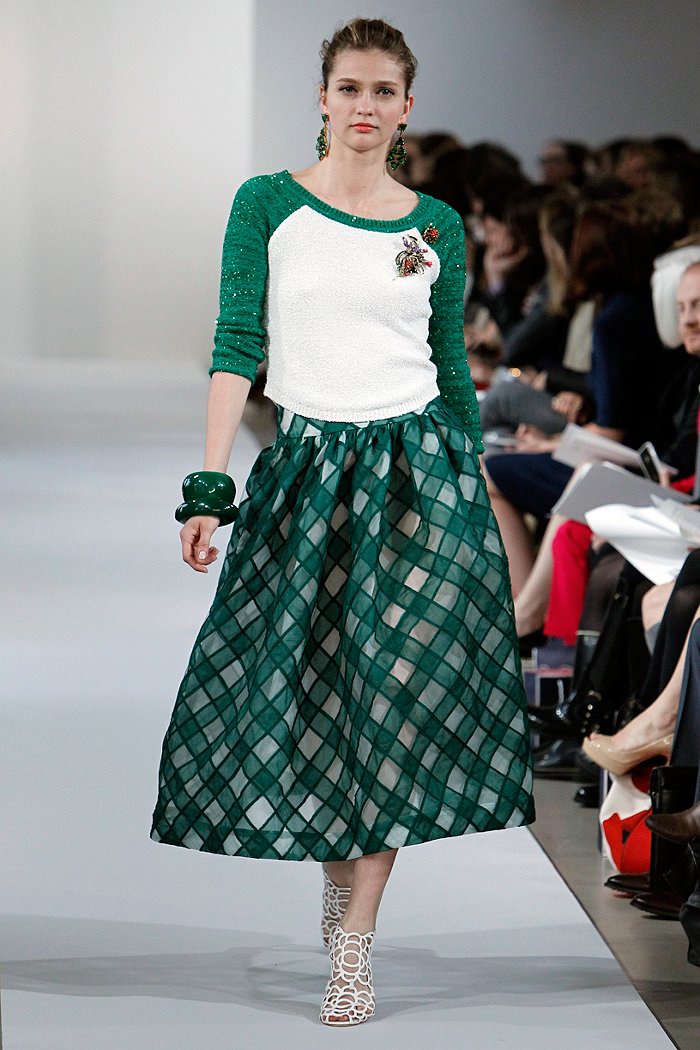 On the Runway:
Classicist Oscar de la Renta embraced a younger vibe in his Resort 2013 collection by pairing an ornate gingham skirt made of tulle and organza with a green-and-white baseball tee. We love the mix of masculine and feminine, expertly tailored and perfect for a night out on the town.
In a Room:
The living room of this 1840s London town house designed by Harriet Anstruther gets a splash of glam with these black-and-white sofas, upholstered with matching maxi stripes. The more-traditional architectural details and lighting elements allow the singular stripes to really shine.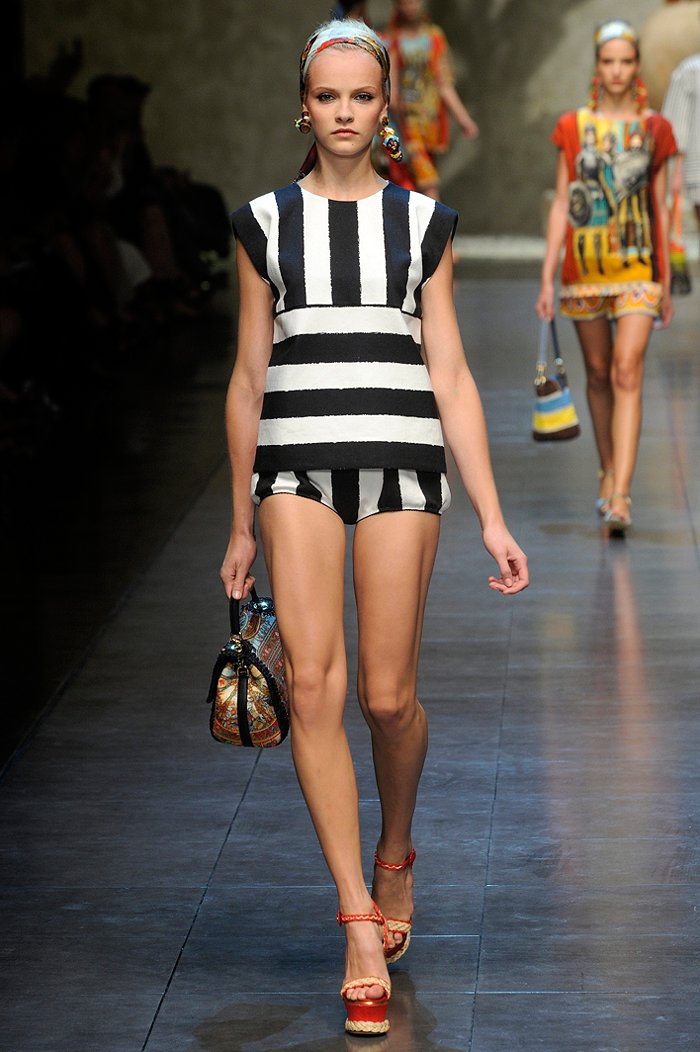 On the Runway:
In true Italian nature, the boys behind Dolce & Gabbana made their stripes bold and wide, reminiscent of a retro Sicilian summer. This looks like the perfect ensemble for a rooftop pool party with a martini in hand.
In a Room:
From the window to the wall, floral patterns abound in this traditional sitting room. What works for us is that the patterns of the upholstered pieces vary from that of the wallpaper, so the room doesn't feel too matchy-matchy. Also the scale and repeat of the designs remain consistent and fall within the same hue, providing a seamless transition throughout the space.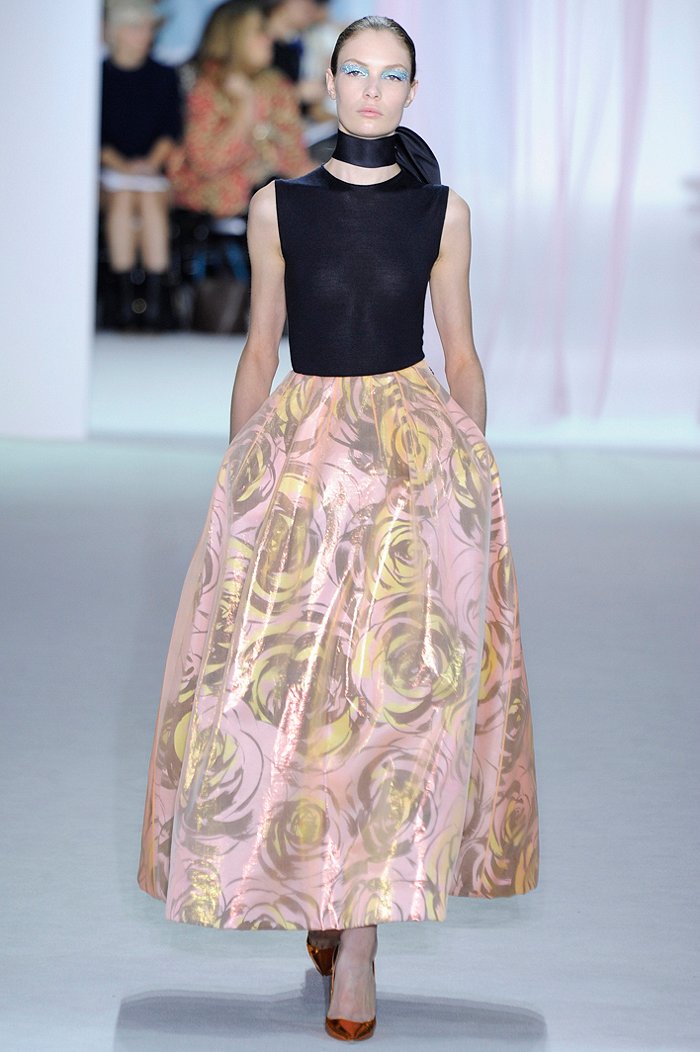 On the Runway:
When these iridescent floor-length floral skirts floated down Dior's spring runway, we can only imagine that a slight gasp was let out by the fashion-elite attendees. These skirts have been making their rounds in just about every fashion magazine since, and we still can't get enough of them!