When Jessica Kantor landed the position as the West Coast editor for Glamour magazine, her first challenge was her office. Her new post meant putting in serious hours and hosting a stream of notable people—from actors to interior designers—on the magazine's behalf, so she wanted a work space that was as high-functioning as it was fashionable. Enter One Kings Lane. With the help of our Los Angeles-based co-founder, Susan Feldman, and design jack-of-all-trades Alex Reid, Jessica's new office is now well suited to her working life, with everything she could possibly need to stylishly host whomever might walk through the door. Here's how we did it.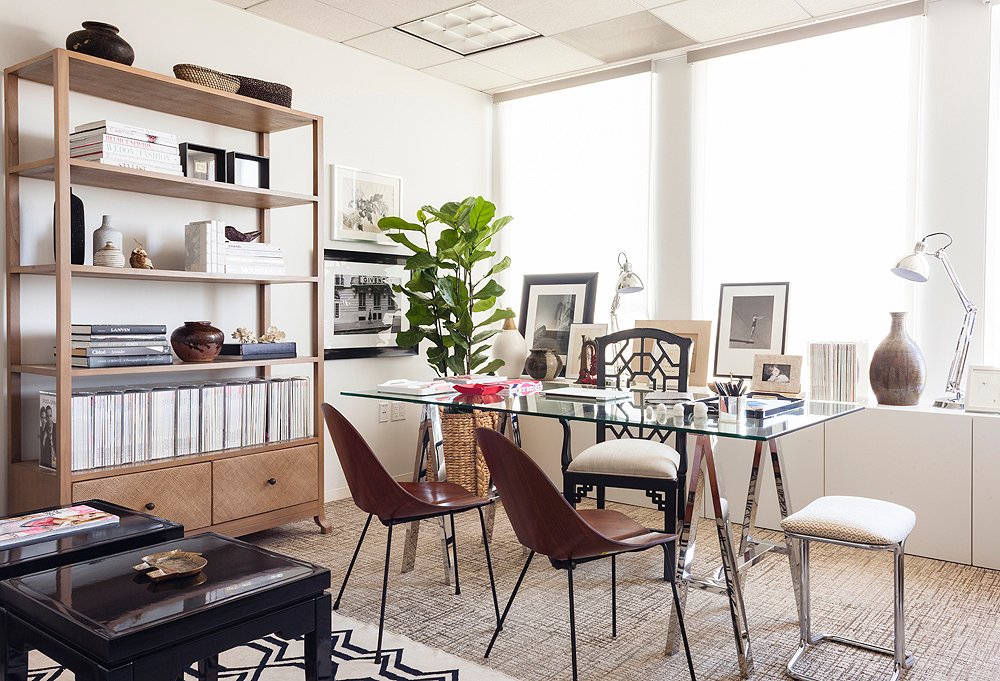 A Defined Palette
For the palette, the team leaned heavily into neutral pieces. Deep walnut wood, natural rattans, and plush pops of classic black add depth and timelessness, while metallics in the form of a chrome desk, stools, and task lighting bring the necessary glam factor. Although the office isn't enormous, it does get plenty of Southern California light. To maintain an airy feel, Alex chose furnishings you could see through—a floating glass desk, an open étagère for books, an open-back chair—which fit with the neutral color scheme.
I didn't have a lot of specific ideas, but I knew I wanted a space that would look beautiful and pulled-together.
The real character and color is going to come from the person who uses the office, so it's nice to start with a work space that will calm.
Clearly Defined Desk Space
As the centerpiece of the room, the desk is expansive, allowing Jessica to lay out ideas, collect her thoughts, and keep an uncluttered focus. Everything else, from snacks to shipping supplies, disappears into the white credenza behind the desk, which also functions as a surface for display inspiring art and objects. The all-business desk and the mini-gallery behind reflect Jessica's love of magazine work and let her combine, as she puts it, "my visually creative side with my nerdier academic side."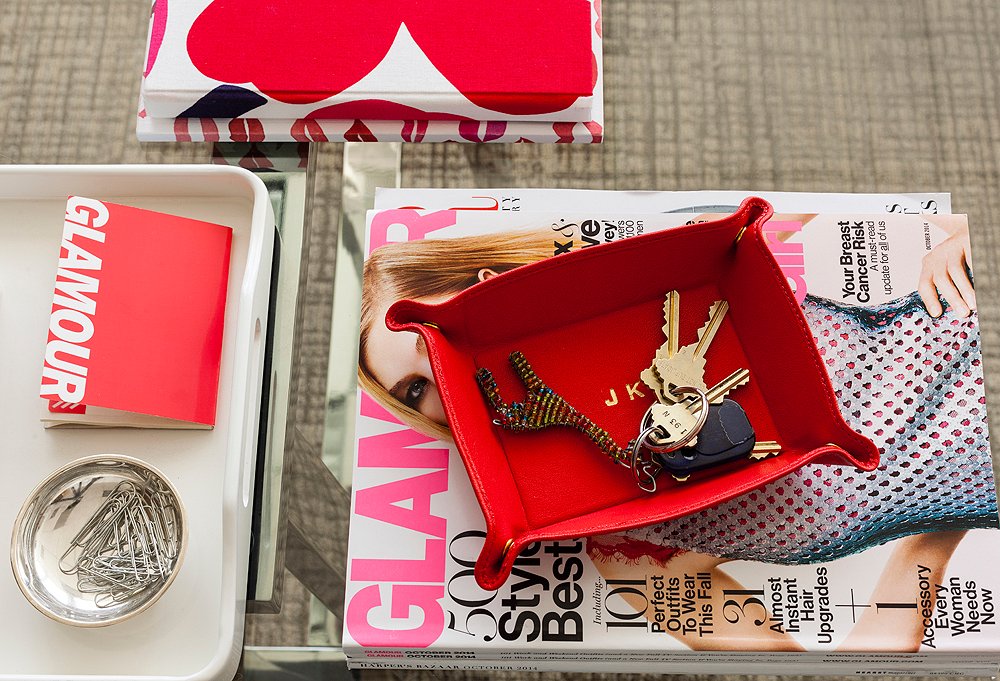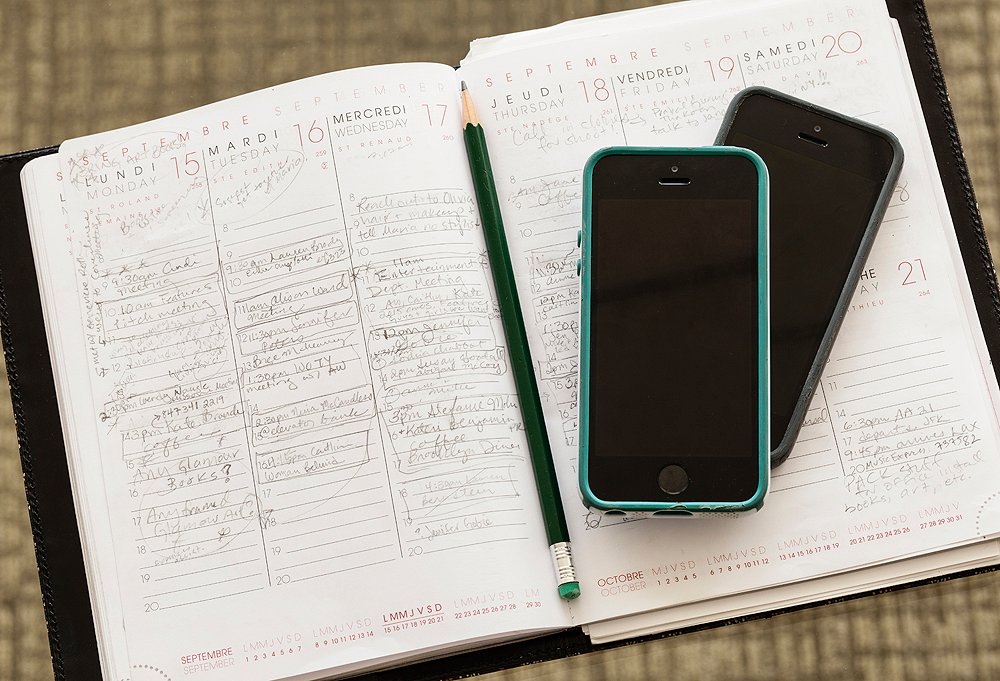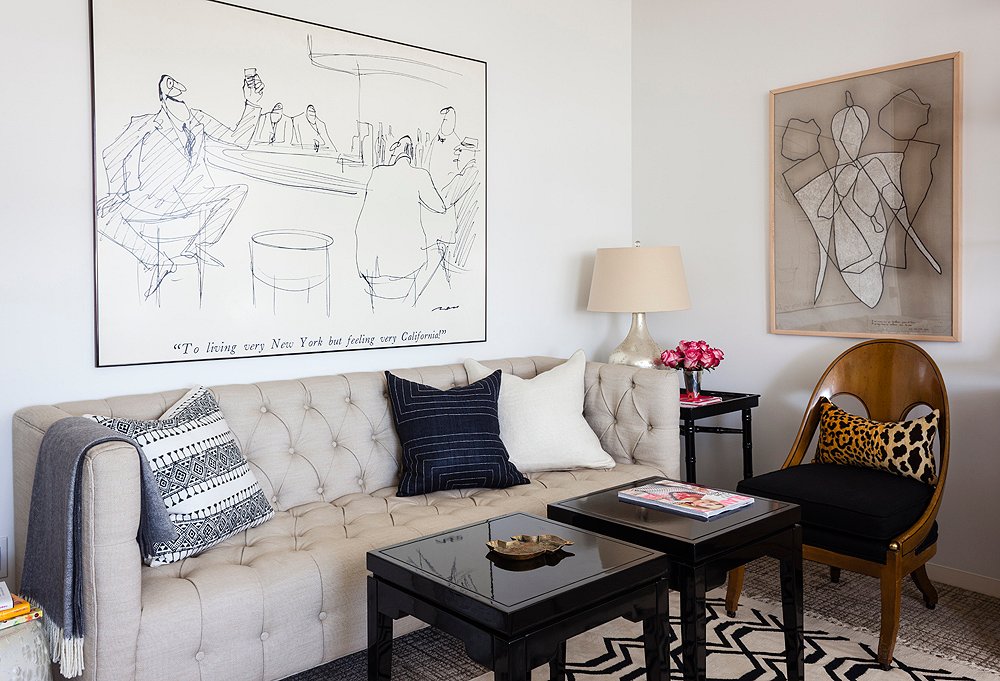 A Multifunctional Floor Plan
Just like at home, the first question when hosting at one's office is "Where is everyone going to sit?" A comfortable seating area was key to allowing Jessica to host informal meetings with visitors in her office rather than in a formal conference room. The button-tufting on this gray upholstered sofa gives the area a polished feel, as does the vintage Biedermeier chair. "I'm definitely a California girl, but I went to college on the East Coast and love some old-school charm," she says. "I think decorating with all vintage looks dated, and using all new pieces isn't as interesting—you really need both."
It's important to really think about what you need in an office. No need to buy a big worktable when some comfortable seating will work just as well.
Chic Storage and Art Solves
The rows of magazines and art and fashion books stored in this open étagère are more than decorative—they're used constantly for a quick look at an Annie Leibovitz photograph or a back issue of Glamour, so it was important to keep them visible. To make the office feel personal, Alex pressed Jessica to bring art and mementos from home. Turns out, there were many inherited pieces she had saved—"I didn't want them to end up in a dumpster"—but didn't know where to put. A pair of black drawings from her grandparents became chic accents for the storage piece's top shelf, while a painting by her great-grandmother adds graphic appeal to the wall.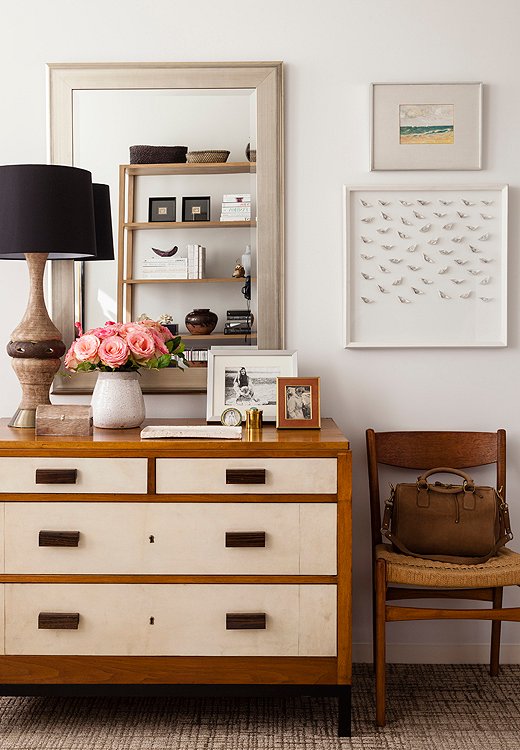 Jessica had some really great images and mementos from her family, and by mixing those with more modern pieces, we were able to capture that hip Glamour sensibility.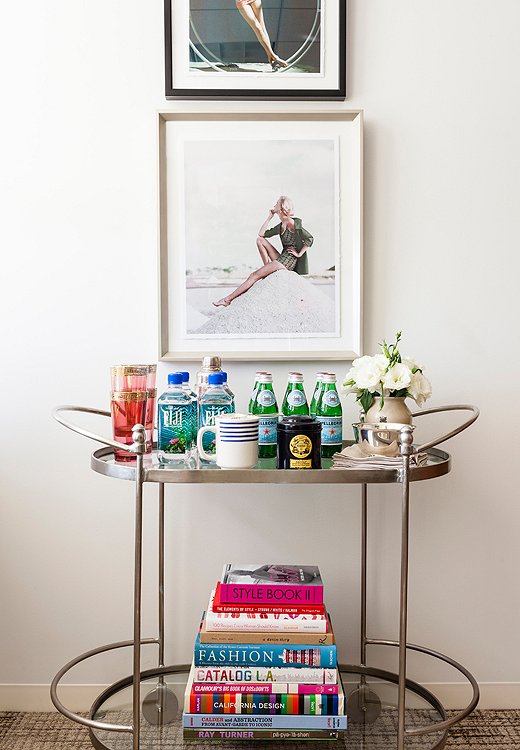 The Important "Extras"
The final, albeit crucial, piece of hosting is of course being able to offer guests a drink. Here, a bar cart topped with colored glasses, cloth napkins, and San Pellegrino stands at the ready—almost as good as offering a real cocktail. In addition to California's classic beach culture, the bar cart calls to mind another SoCal style influence: Mid-Century Modern.
When you're starting a new job there can be points of stress, but this design process was a total pleasure. There was a lot of laughing.