There are hotels booked for nothing more than a night's rest—and then there are hotels you never want to leave. GrayBarns on the Silvermine River is most definitely the latter, as we confirmed on a recent visit to the Norwalk, CT, inn. We slept in canopy beds made with Frette sheets; we bundled up in white terry robes to watch The Crown; we luxuriated in soaking tubs atop heated travertine floors. The only time we left, in fact, was to walk the surrounding country roads and breathe in a kind of air that's a little fresher than what we're used to.
We also delved into the rich history of the property. Read on to see how GrayBarns became the idyllic retreat it is today and why it's a worthy foray for anyone seeking a break from overbooked schedules and digital routines.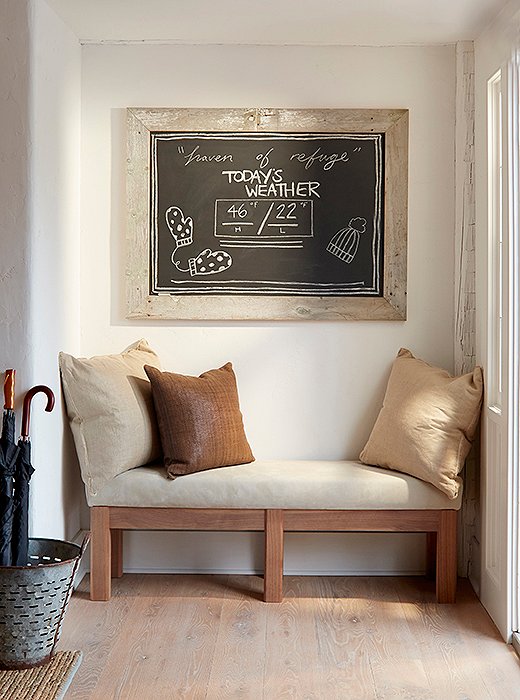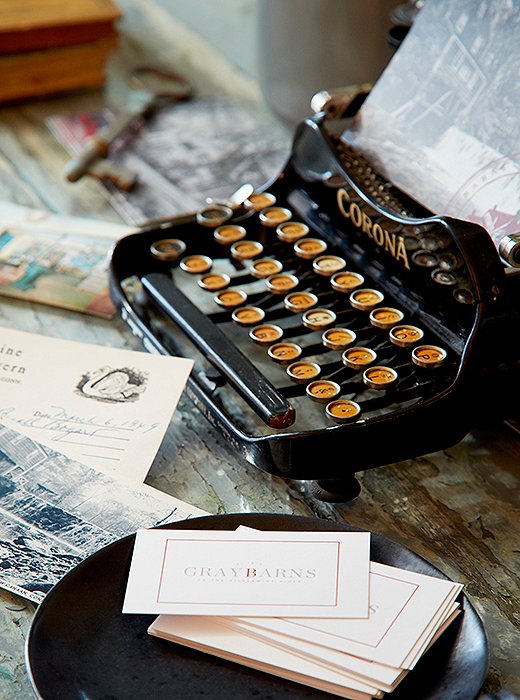 The property has had several iterations. Originally it was nothing more than a millhouse and textiles factory, both of which were built at the turn of the 19th century. In the 1920s, the factory was converted to a speakeasy (now tavern), and in the '30s the Colonial-style inn was added. In the '50s and '60s it catered to celebrities in need of privacy and R&R. Elizabeth Taylor, Arthur Miller, and Lauren Bacall are just a few of the boldfaced names listed in yesteryear's guestbooks.
It's no surprise, then, that the property caught the eye of developer Andy Glazer when it was listed in 2015. A longtime resident of nearby Rowayton, CT, Andy saw how time had taken its toll on the structures and wanted to restore them into something both beautiful and relevant. Andy's wife, Marsha, and their daughter, Nikki, shared his vision. Together they formed what Nikki calls a "design collective." As a team, they've worked to transform what was once known as the Silvermine Inn and Tavern into GrayBarns on the Silvermine River.
Bridging a sleepy road lined with dry-stacked stone walls, GrayBarns consists of four components that operate as a whole. First, there is the "village": four private residences that were built and sold to generate the capital needed for the restoration of the inn and tavern. Beside the village is the barn that inspired the new name, a post-and-beam structure shipped from Saratoga, NY. Next is the millhouse; nestled over the edge of the Silvermine waterfalls, it is the oldest building on the property and where Andy and Marsha now live. Adjacent is the converted carriage house, which Nikki calls home. And at the center of it all is the six-room inn and a tavern with seating for 60. Separated by a petite gravel promenade and a few espalier trees, these structures are Marsha, Andy, and Nikki's vision brought to life.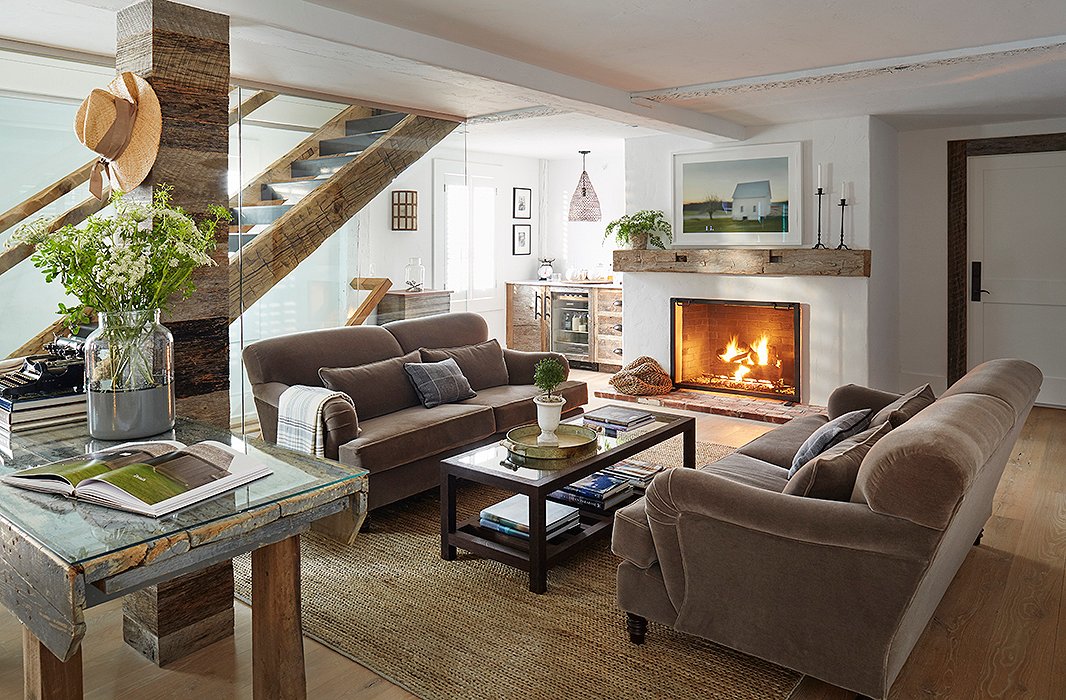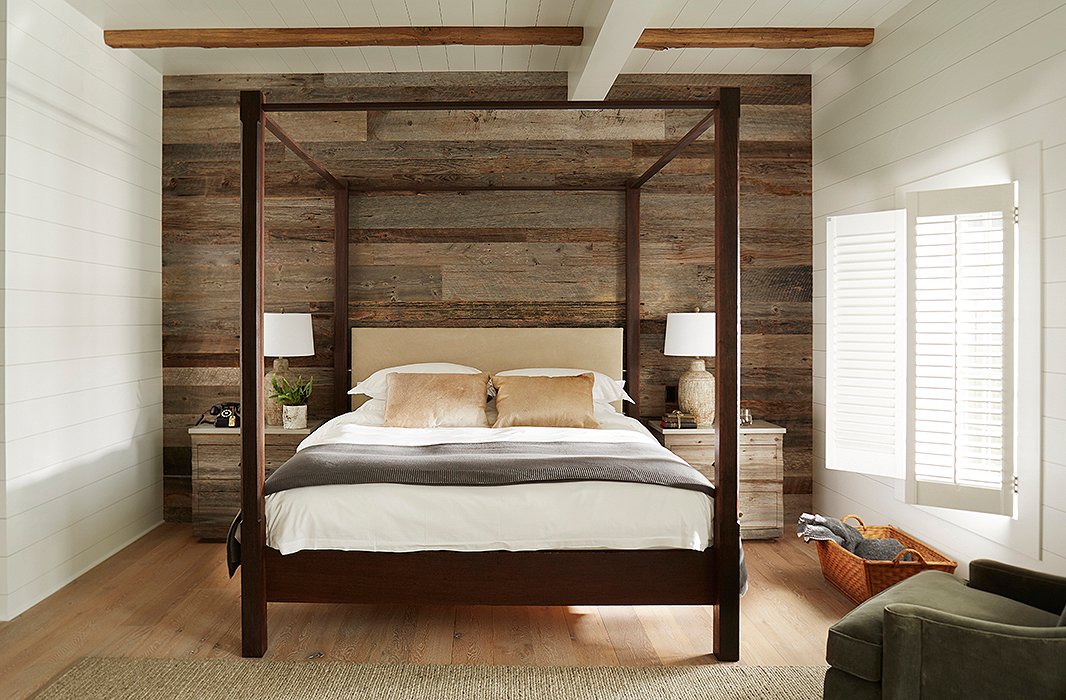 Spend time with the Glazers and you soon realize not only how much pride they have in the project but also which skills each brings to the table. Andy is a longtime principal of his own development firm, specializing in high-end residential and commercial projects. Marsha, who also has her own practice as a family therapist, is the creative eye (and can most often be found down under the inn tending to all things floral and green). Nikki is something of a brand expert, well traveled and well versed in what people have come to expect from providers of luxury hospitality.

But to draw a definitive line between what each has contributed would be next to impossible. "We all participate on everything," says Nikki, "from early ideation and development to soft-goods sourcing and selection." In other words, everything you see, feel, and touch is the result of a collective group effort, with the shared goal of creating a "haven of refuge." Elements of aesthetics (shiplap walls, plantation shutters, tasseled room keys) and comfort (Nest thermostats, generously sized rooms, privacy) come together to create an experience that has prompted some guests to book for multiple weeks at a time.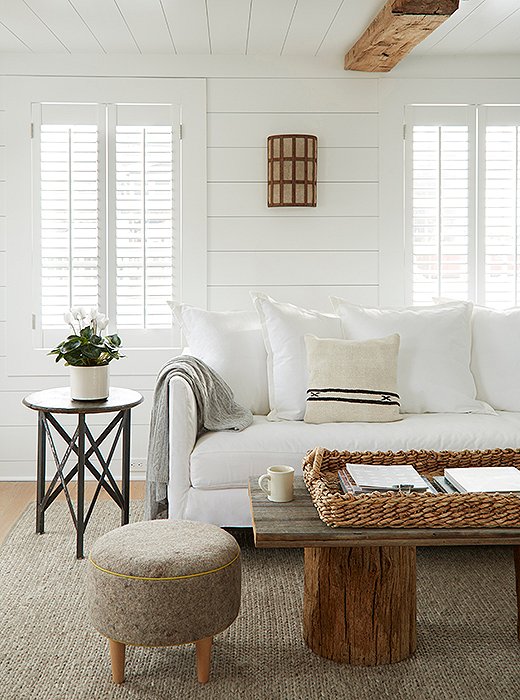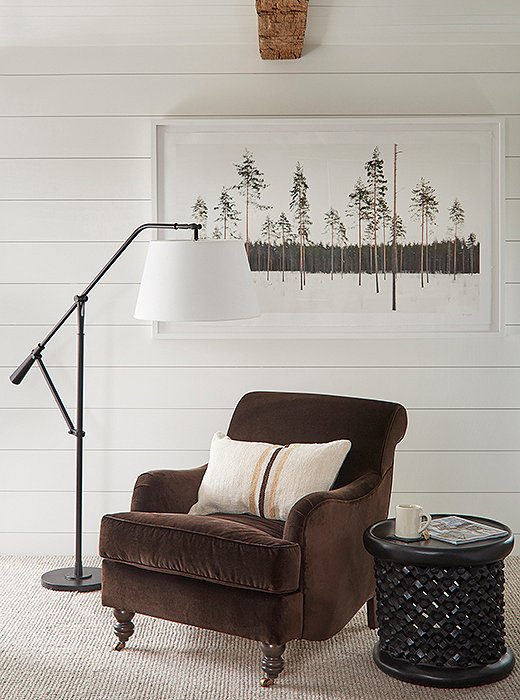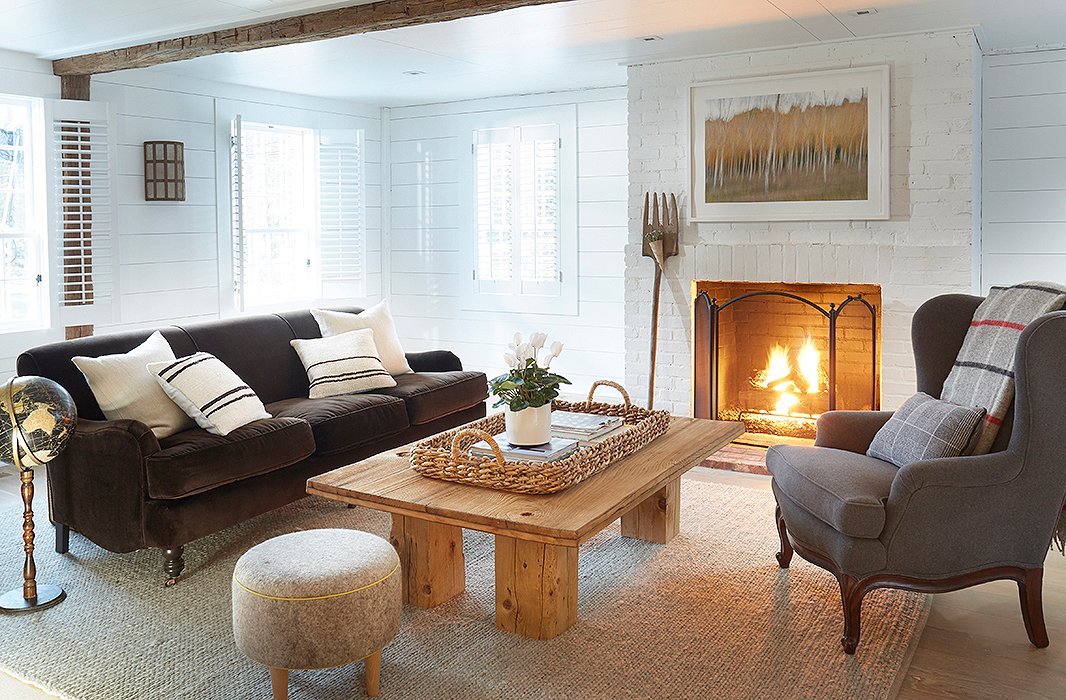 In an effort to provide guests with space and privacy, the Glazers reduced the room count from 12 to 6 and designed each to have everything you want, exactly where you want it (Frette sheets, hot-water bottles, lavender bath salts…). Each room also comes fully stocked with provisions for a day of seeing no one and doing nothing: dark chocolate, cheese and crackers, red wine (and it's all included in the bill; you are forced to indulge). Of course, if an actual meal is needed, the tavern offers a seasonal farm-to-table menu just a few steps away.
Both the tavern and the inn take full advantage of the picturesque setting along the banks of the river and the nearby falls, but that beauty and comfort is underscored by a real feeling of authenticity. The Silvermine area has a past and present tied to creative expression; artists have flocked to the region since 1908, when sculptor Solon Borglum established what came to be known as the Knockers Club. (Artists met in Borglum's barn to socialize and "knock" each other's work, all in the spirit of improvement and creative innovation.) It seems fitting, then, that a barn serves as a symbol for the stunning experience that the Glazers, a collective of three, have created.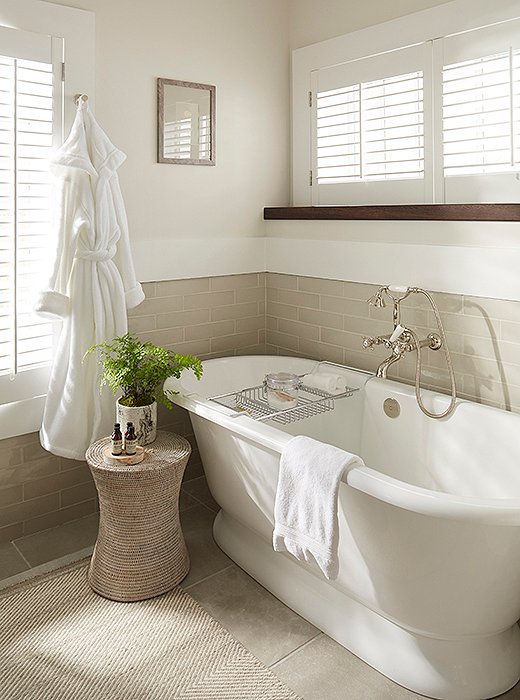 We wanted the rooms to feel like home, and we've had guests book for multiple weeks at a time for this reason.