If your kitchen has been feeling a little lackluster lately, we have just the remedy. And best of all, it doesn't require a gut renovation. While white is often the go-to color for kitchens, we've found that nothing energizes a space quite like green, whether it's a deep jade or a fresh mint. We were thrilled to see that some of our favorite designers agree and have used the color to create gorgeous cooking spaces for their clients and themselves. Read on for their favorite shades and smart tips for creating a green kitchen that's sure to gather a few envious looks.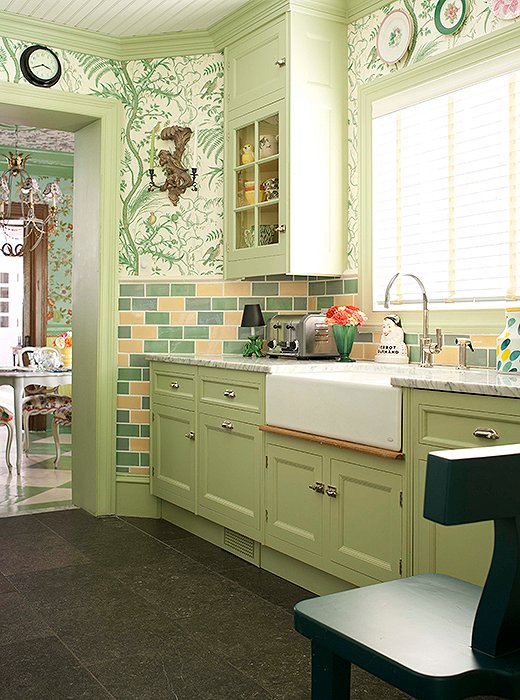 The Look: Leafy and Light
The color: Cooking Apple Green by Farrow & Ball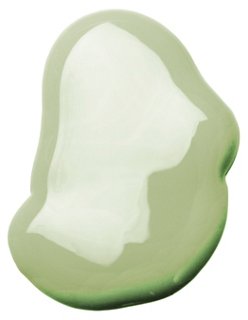 Jason Oliver Nixon and John Loecke, the designers behind Madcap Cottage, used the vibrant shade in their former Brooklyn kitchen. "We love a pale green—it is soothing and cool and feels very British," they explain. "White is so expected and dull. Your kitchen should brim with personality and zip."
How to bring the look home: "A pale green is refreshing and a tonic to the hustle and bustle that might lurk nearby—in this case, the busy streets in an up-and-coming neighborhood in Brooklyn. Green works beautifully on cabinetry, but be sure to find the right green so that your skin tone doesn't look like Shrek moved in."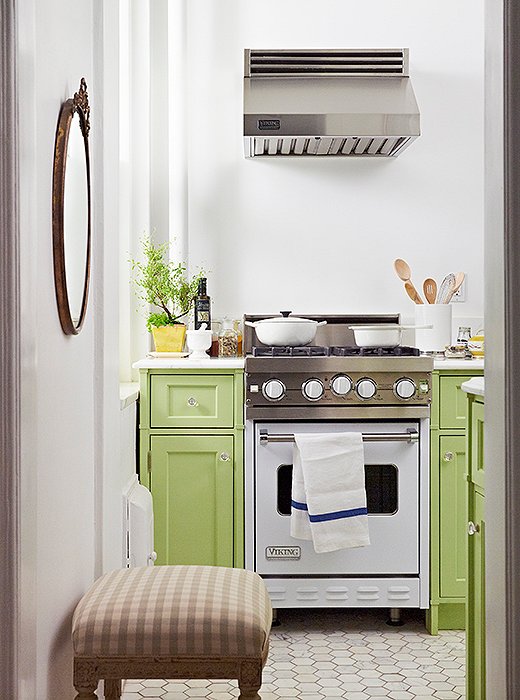 The Look: Parisian Polish
The color: A custom Benjamin Moore mix designed to match Ladurée's green packaging. (Citron Cocktail is a close match.)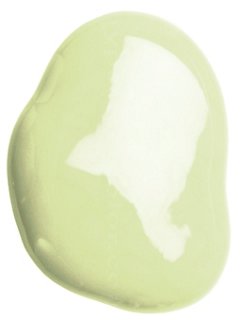 Couture designer and perfumer Shalini painted the cabinets of her jewel-box Manhattan kitchen in this pretty shade inspired by the famed Parisian bakery and salon. "I love the Ladurée in Saint-Germain and have many memories of beautiful afternoons spent there," she says. "I wanted to recreate a feeling of such a Parisian afternoon with macarons and a pot of Earl Grey tea."
How to bring the look home: "Green has always represented a sense of serenity and tranquility to me personally," Shalini says. In addition to painting kitchen cabinets, she recommends bringing the color in through china and textiles. "A lovely upholstered chair in a decadent green silk could bring a sense of luxury and color to the kitchen."
The Look: Country Charm
The color: Winter Green (cabinets) and Glossodia (walls) by Sydney Harbor Paint Company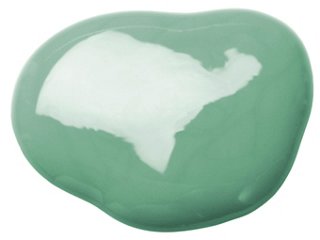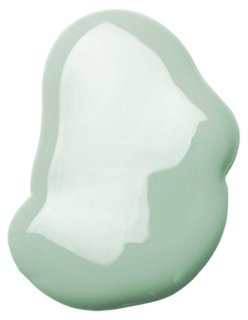 Designer Ursula Brooks brought a rustic air to the kitchen of her home in L.A.'s Brentwood by painting the walls and cabinets in soft, cool greens. "Green makes a kitchen happy and can give it a bit of a vintage twist," she says. "When I walk into the kitchen I feel instantly happy."
How to bring the look home: Ursula recommends using two shades to keep the room from feeling flat. "We chose contrasting greens, and it gives the space depth."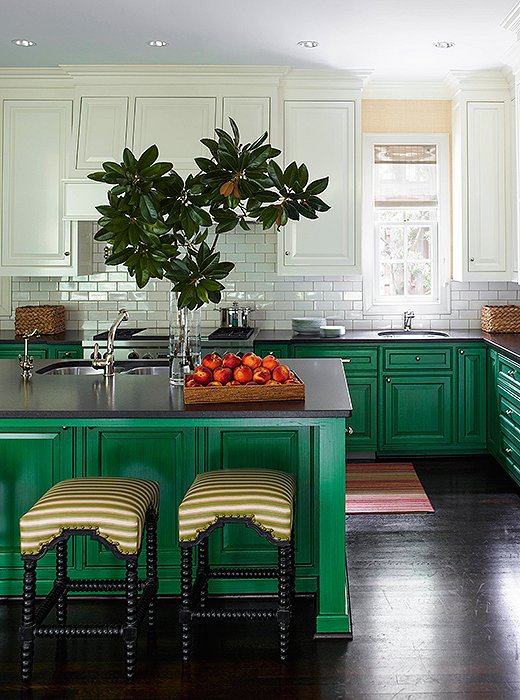 The Look: Bold and Balanced
The color: Greenbelt by Sherwin Williams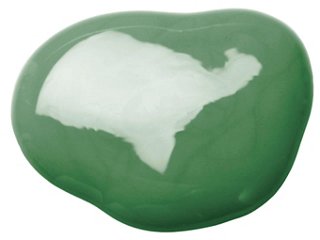 Houston-based designer J. Randall Powers used the deep shade on the lower cabinets of a Texas kitchen. "The homeowner on this project loves color, so a strong, happy green just seemed right and provided a contrast to the white upper cabinets, subway tile, and marble," he explains.
How to bring the look home: "A bright kelly green is so cheery. It pulls from the foliage, reminds one of lazy summer days, and is always uplifting to walk into. Painting kitchen cabinetry a strong color can be tricky and overwhelming, so I would suggest you temper it with neutral and softer colors as well so it does not overpower the space."