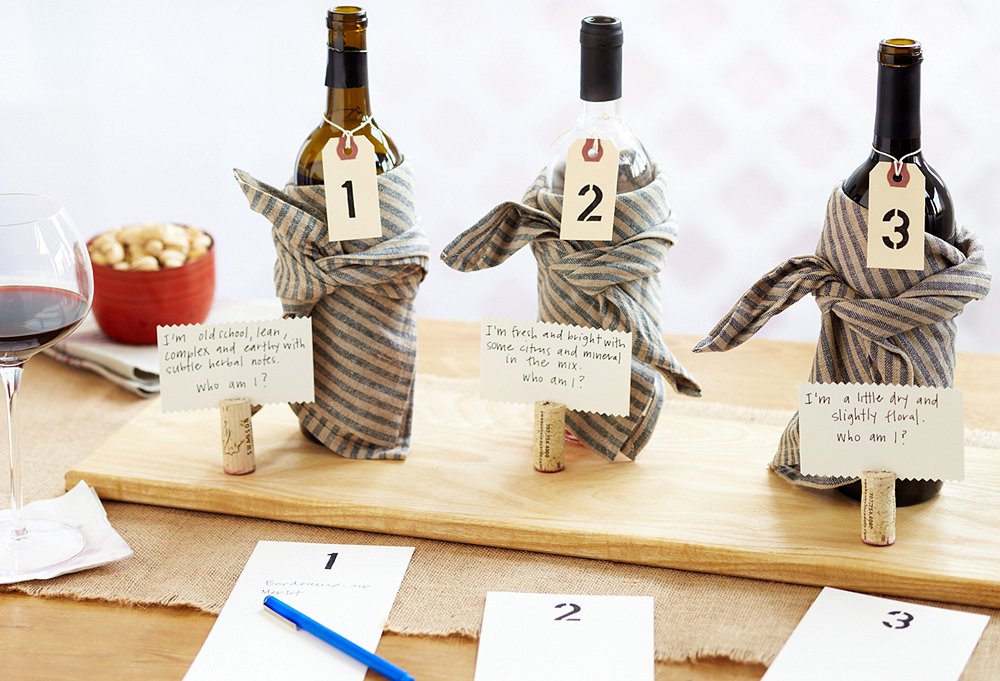 Wine tasting is always delightful but make the experience even more fun by having guests play the wine guessing game.
The Game
Provide a list of the wines and have guests sip and match them to displayed descriptions. Up the ante by providing the winner with a parting gift such as a fresh bottle of wine or an extra gorgeous drinking glass.
The Set-up
1. Wrap the wines in linens.
2. To display the descriptions, remove the corks from the bottles and use a paring knife to cut 1/4″ slits into one end of each cork. Write or print descriptions on cut card stock and stick them into the slits. (We used pinking shears for a decorative edge.)
3. Create a display for players to write their guesses on. Add a graphic element by stenciling numbers onto small gift or shipping tags using a black felt-tip pen.
4. Line up the wine bottles and hang tags in sequence.
5. Repeat the stenciling process on card stock or menu cards and line these up in front of each numbered bottle. Provide pens for players to write down their guesses on the card stock.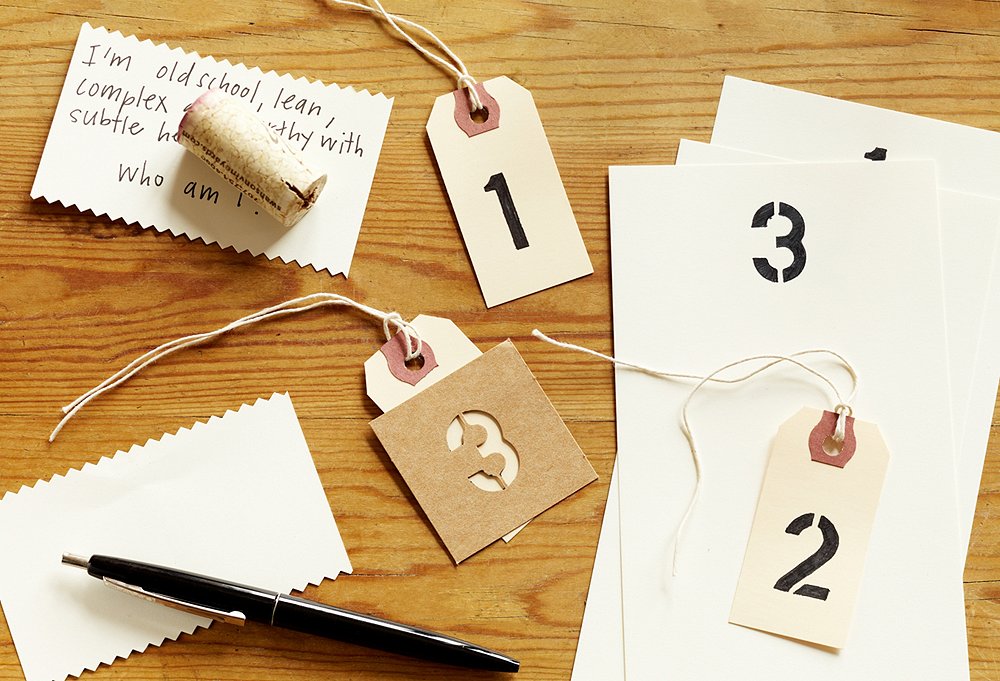 Tips
A tasting can be intimidating. Write descriptions using adjectives that everyone will understand. If you need guidance, it's easy to find descriptions of most wines online.
Keep the tasting fun and lighthearted. Add a bit of humor to your wine descriptions.