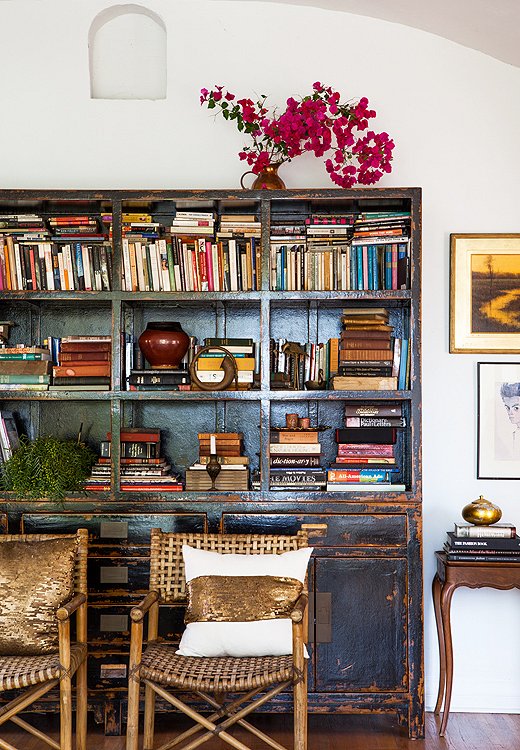 Favorite Place For…
Where do you source the best fabric? India
Who do you love for decorative accessories? One Kings Lane!
Where do you find the best bedding? My mom's linen closets; she's good at indulging in beautiful linens
Who do you trust for lighting? Casa Victoria on Sunset [in L.A.] is where I've bought at least 15 chandeliers
Decorating
What paint colors are you obsessed with? Benjamin Moore's Pure White for walls, and glossy but durable Nautical paint for trim
Which patterns are you currently loving? Stripes
Do you have a decorating cheap thrill? Do it when no one else is home
One decorating technique you'd never use? Colored paint on walls
Resources
Where do you go for amazing flowers? I go to L.A.'s Flower Mart
Who do you love for catering? I'm a pretty good cook
Are there any local shops you adore? Mohawk General Store in L.A.
What's the coolest store you've discovered while traveling? I love the Arab Quarter in Jerusalem