We're always looking for ways to take our look up a notch. Our latest obsession: the silk scarf. Frenchwomen have long harnessed the sartorial power of a well-tied scarf, and their secret is finally spreading. With an array of ways to add it to any outfit, a square scarf is the perfect accessory for adding a touch of the unexpected, not to mention a welcome pop of color, over or under your coat. Here we've gathered some easy styling tricks.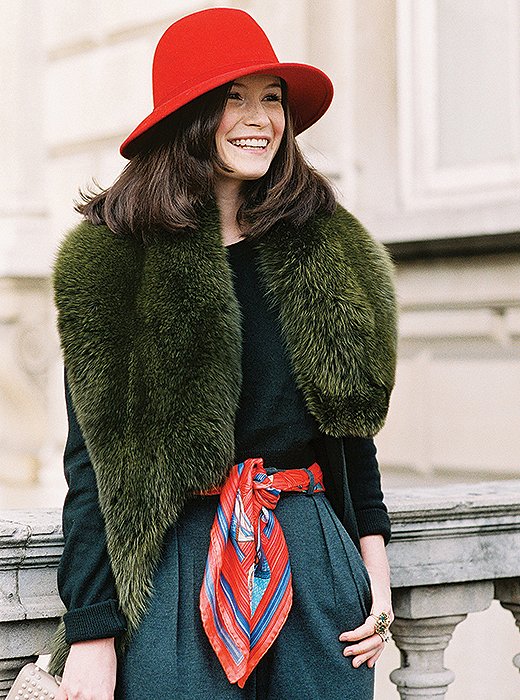 How to Nail the Look
Drape It
This option takes a technique used by our grandmothers and makes it feel fresh again. We have the fashion pack to thanks for this recent revival. Simply throw it around your neck and let the sides hang in front, or alternatively, wrap it around your neck from the front and pull the two ends forward to hang in front. Easy, effortless, and chic.
Tie It
Where do we even begin? There are tons of ways to tie your scarf (a few of which seem to be among Frenchwomen's best-kept secrets), but there are some techniques the rest of us can master. Using your scarf as a belt is especially fun during the cooler months when pants are in regular rotation. Simply thread through belt loops and tie in a loose knot in front. Trending right now is the bandanna tie, which involves folding your square scarf into a triangle and letting the middle point hang down in front, securing the ends behind your neck.
Gift It
Anyone fashion-obsessed would adore a stylish silk scarf either to wear or, as some of us have been known to do, to frame and hang on the wall. As we said, endless possibilities.