As the most wonderful time of the year approaches, it's time to start stocking up on gifts for your nearest and dearest. We know finding that perfect present can be a trying task, so we've put together 10 curated gift guides for every personality, from the animal-lover to the modern bohemian, to help streamline your holiday season. Read on to discover them all—and get ready to check off every name on your list.
For Decor Enthusiasts
The decor enthusiast is easy to spot: She spends Saturday mornings perusing flea markets and antiques stores, she's constantly searching for the newest piece to add to her collection, and she's never quite done decorating her space. From brass objets to luxe candles, these finds are guaranteed to be welcome additions to her carefully cultivated home.
Our pick: The perfect piece to complement her love of ginger jars—but with a holiday twist.
Worth a splurge: A stylish spot to store her beloved design-magazine collection.
For Animal-Lovers
Animal-lovers are a particularly devoted bunch, so get them a gift that pays homage to the furry friend in their life. Shop this collection, which includes both the functional (dog bowls) and the decorative (vintage animal portraits) to find the perfect piece.
Our pick: This sweet ornament—because their canine companion deserves a spot on the tree too.
Worth a splurge: A dog bed as stylish as their own.
For Gourmets
Everyone's got that foodie friend who's always dining at the newest up-and-coming restaurants, owns a library's worth of dog-eared cookbooks, whips up recipes with the latest trending (and likely unpronounceable) ingredients, and spends more time in the kitchen than they do in front of the TV. From spice sets to aprons, these picks are certain to appeal to their good taste.
Our pick: An elevated take on the mortar and pestle.
Worth a splurge: Steak knives that feel like a centerpiece.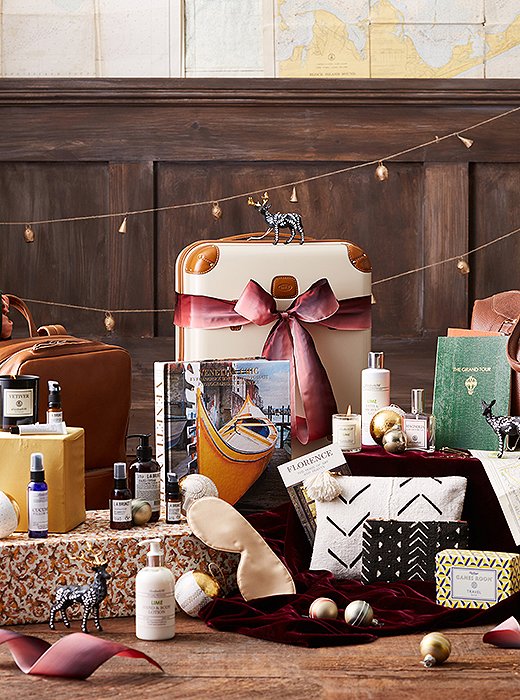 For Globe-Trotters
For those who spend more time on the go than they do in their home, these stylish presents (chic leather jewelry cases, woven beach totes, all manner of tech accessories) are sure to get some major miles.
Our pick: A clever organization system for the technology addict.
Worth a splurge: What might be the most beautiful rolling suitcase we've ever seen.
For Entertainers
She can put together a cheese board with her eyes closed, keeps champagne at the ready, and considers place cards a dinner-party essential. The consummate host has entertaining down to a science—and these finds are perfect for helping her up her soiree style.
Our pick: Coasters so pretty you'll hesitate to put your drink down.
Worth a splurge: A table runner for the holidays—and beyond.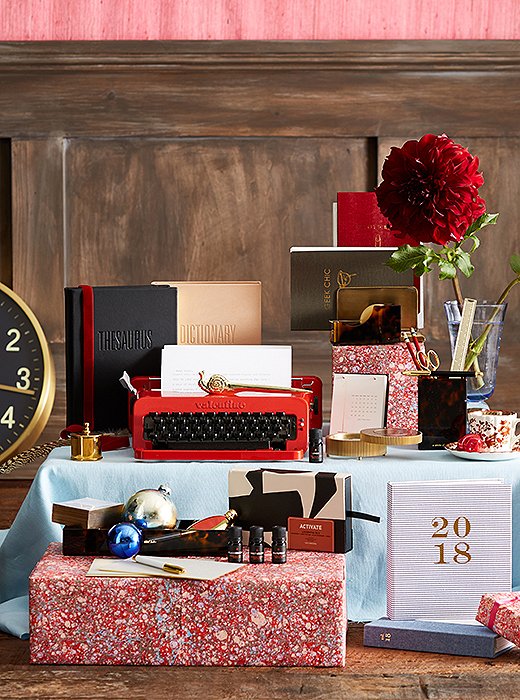 For Multitaskers
The multitasker is a force to behold. She checks off her to-do list with aplomb, she keeps every piece of paper (and digital file!) expertly organized, and her calendar is a color-coded beauty. Here, find everything you need to help her stay on task and on trend.
Our pick: A ruler that deserves a place on top of the desk.
Worth a splurge: Glittering bookends to perk up the bookshelf.
For Imbibers
Beverage enthusiasts are all about being well stocked, whether they're curating wine pairings or mixing up a craft cocktail. Shop this collection to ensure their drinkware, bar tools, and other essentials for imbibing are in equally good—and stylish—supply.
Our pick: Cocktail napkins to use any time of year. 
Worth a splurge: A drink caddy set we can't stop talking about around the office.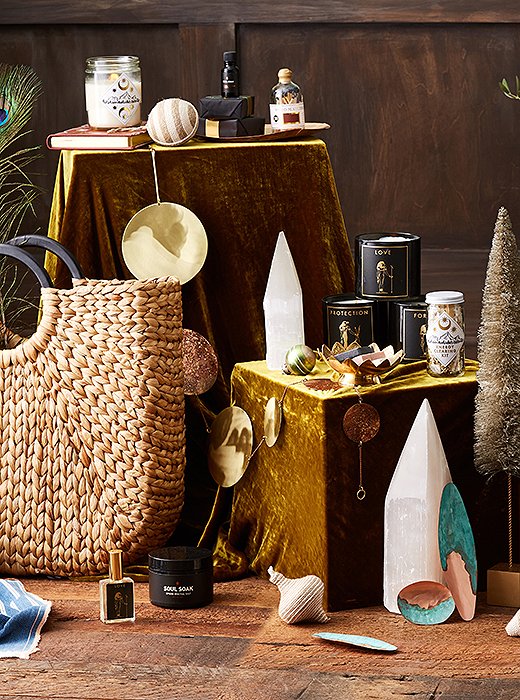 For Modern Bohemians
The modern bohemian is all about the mix, marrying global, eclectic appeal with a distinctly elevated aesthetic. Hanging textiles, turquoise jewelry, pieces accented with crystal and agate: These intriguing finds are just the thing for your free-spirited friend this holiday season.
Our pick: A clutch that has a heartwarming backstory.
Worth a splurge: A statement-making bowl with far-flung flair.
For Him
Husband, father, son, friend… what do you get the men in your life who have everything? Let this collection be your ultimate guide with its cool tech accessories, sleek luggage, dapper desk accents, and more.
Our pick: The perfect kit for the man on the go. 

Worth a splurge: A gift that gives game night a sense of luxury and sophistication.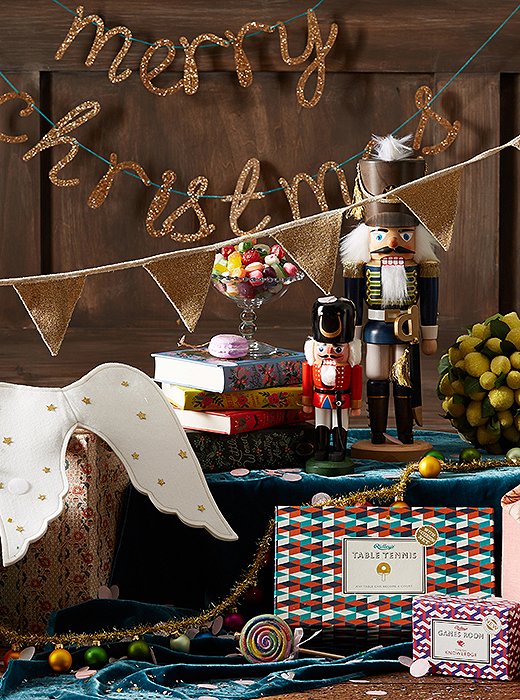 For Kids (and Kids at Heart)
Miniature airplanes. A colorful collection of classic books. Embroidered animal masks. Whether your children are aspiring pilots, avid readers, or the stars of your local theater, this collection of adorable finds will undoubtedly delight them.
Our pick: The cutest stuffed animal we've ever seen.
Worth a splurge: A tepee that's the stuff of playtime dreams.
For Trendsetters
Consistently ahead of the curve and the epitome of chic, the trendsetter is notoriously difficult to shop for. Enter this curated collection, including fabulous finds like cheeky silk scarves and coffee-table-worthy fashion tomes, which will have her wondering where exactly you got them.
Our pick: A chic (and cheeky!) pajama set for lounging. 
Worth a splurge: A handbag she'll long treasure.