Whether it's a harvest-inspired wreath on the front door, a magnolia garland on the staircase, or a preserved-moss accent on the mantel, greenery is one of our favorite ways to create a spirited seasonal look. We're proud to source our greenery from two family-owned brands, the Knud Nielsen Company and Creekside Farms. Read up on their history and heritage below—then shop our full greenery collection to bring a festive feel to your home.
Knud Nielsen
The Knud Nielsen Company was founded in 1913 in Evergreen, AL, by Knud Nielsen Sr., an immigrant from Copenhagen. Drawn to the town by tales of the abundant local foliage, Knud launched a modest business packaging and selling greenery, including magnolia leaves and wild smilax, shipping his wares across the country by railroad.
Today the Knud Nielsen Company is run by the third generation of the Nielsen family in Alabama and employs around 60 residents of Evergreen and the surrounding towns. And while it now sources some of its materials from abroad, a large portion still comes from local farmers, with hydrangeas, ornamental willows, and magnolia leaves harvested from the company's own fields.
"We think it's important for people to enjoy the nature that they have all around them," says president/COO Tom Nielsen, grandson of Knud Nielsen Sr. The company's fresh magnolia and eucalyptus wreaths and garlands help bring the beauty of the season indoors, while its preserved and dried designs combine the allure of fresh greenery with the long-lasting appeal of faux.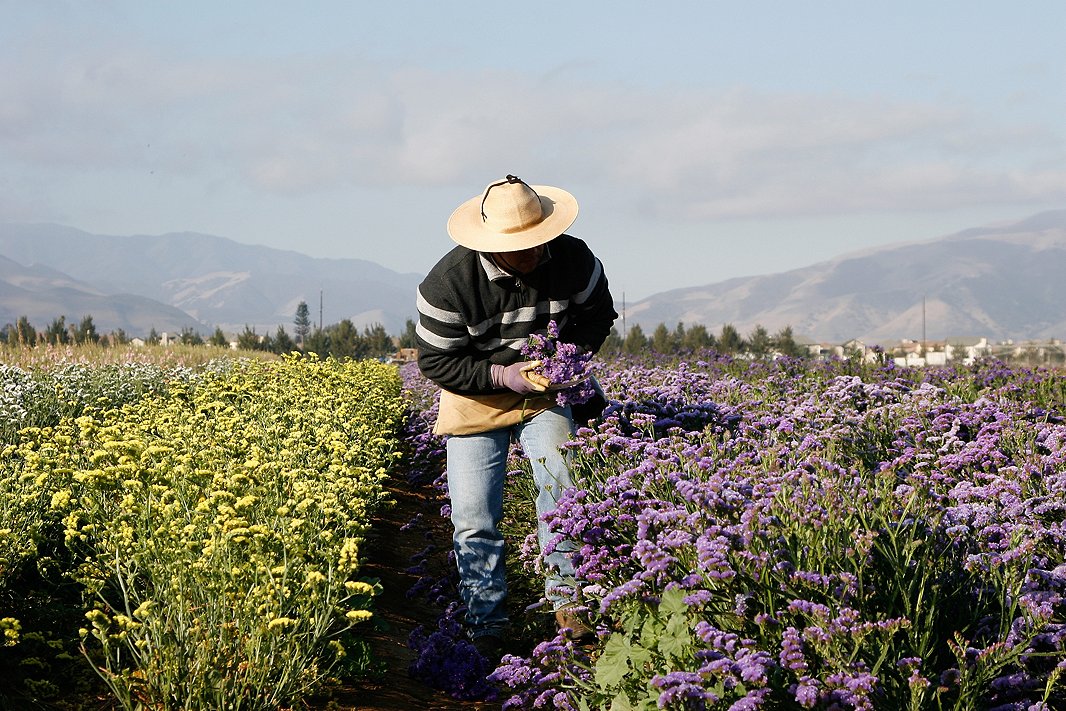 Creekside Farms
Across the country in the Central Coast region of California is Creekside Farms, founded in 1988 by Larry and Carol Umbarger. What began as a small flower and herb business took off with a large greenery order, and the whole family pitched in to create 3,000 wreaths in three weeks. Today the company makes 3,000 wreaths in a few days—but family is still at the heart of the operation.
Carol and Larry's three sons and daughter-in-law now run Creekside Farms alongside a dedicated team of longtime employees. As president Teri Umbarger says, "The work can be hard and the days long during our peak seasons, but there is always music playing and people laughing while they are working. When we are superbusy and things get crazy, we really appreciate our employees and their dedication."
At the company's 20-acre farm in Monterey County, plants flourish in the warm, dry climate without the use of pesticides. Herbs are harvested by hand and air-dried before being skillfully fashioned into festive decor. "Our entire wreath-making process is done by hand," Teri says, which means no two are exactly alike. The fresh eucalyptus wreath is Teri's personal favorite—and one of Creekside Farms' most popular designs. "Creating beautiful decorations for our customers is my favorite part of what our company does," Teri says. "There isn't a better feeling than when we receive feedback saying how beautiful and fragrant a wreath arrived and how much it is appreciated by the recipient."