"Home is where I want to be most comfortable, surrounded by the people and things that I love," says One Kings Lane president Debbie Propst, which is precisely the goal she achieved with the design of her New Canaan abode. With some help from The Studio at One Kings Lane, she created a home that showcases her personality and family-oriented lifestyle.
Born in Scotland, Debbie spent her childhood living in the U.K. and Spain, and it's in these places where she fostered a love for all things English and a deep appreciation for the architectural style of Gaudí. Cut to Connecticut, where she and her family have decided to put down roots. You can easily see how her international style has been brought to life with an American sensibility. Refined yet laid-back, the interior is crafted with holiday dinners, movie nights, and playdates in mind.
As head of One Kings Lane, it's no wonder Debbie turned to in-house designer Nicole Fisher, who developed a plan for the home that combines high style and kid-friendly comforts in each spacious room—all primarily furnished with new and vintage pieces sourced from One Kings Lane. "The challenge was to create a scheme that not only suited Debbie and her husband," says Nicole, "but one that also worked for two small children and a dog."

That in mind, Debbie and Nicole opted for furniture, rugs, and finishing touches that could stand up to the inevitable daily wear and tear that comes with family life. Paint and wallpaper in earthy hues provide a versatile backdrop for soft shades of pink and blue, and complementary pieces, finished in everything from burl wood to Belgian linen, provide beautiful balance. Below, see how this seamless marriage of comfort and style came together.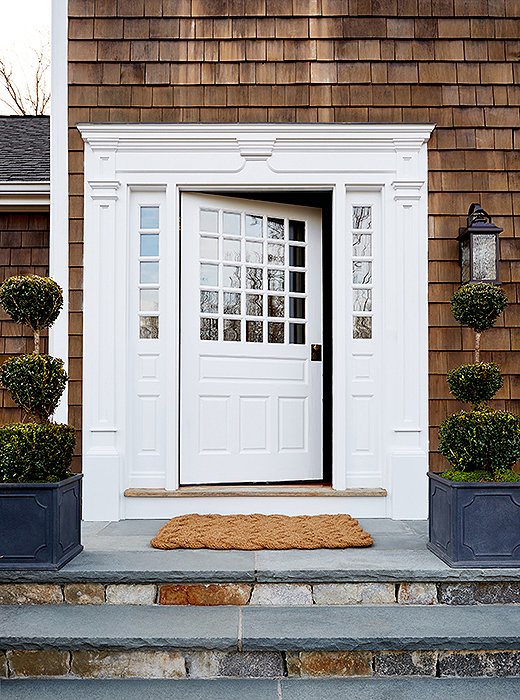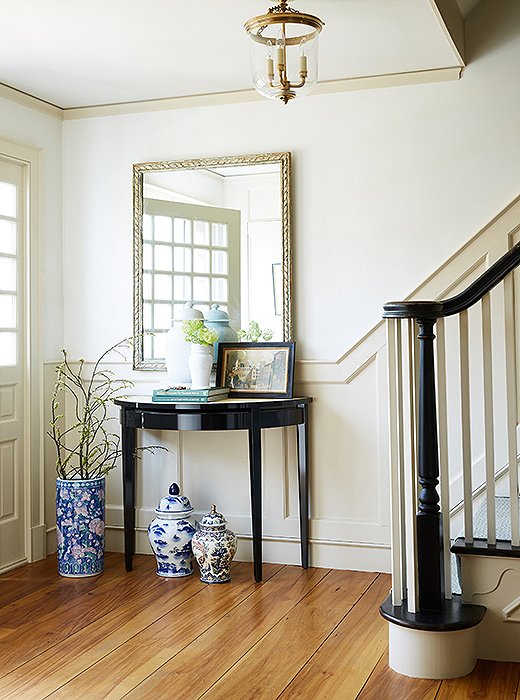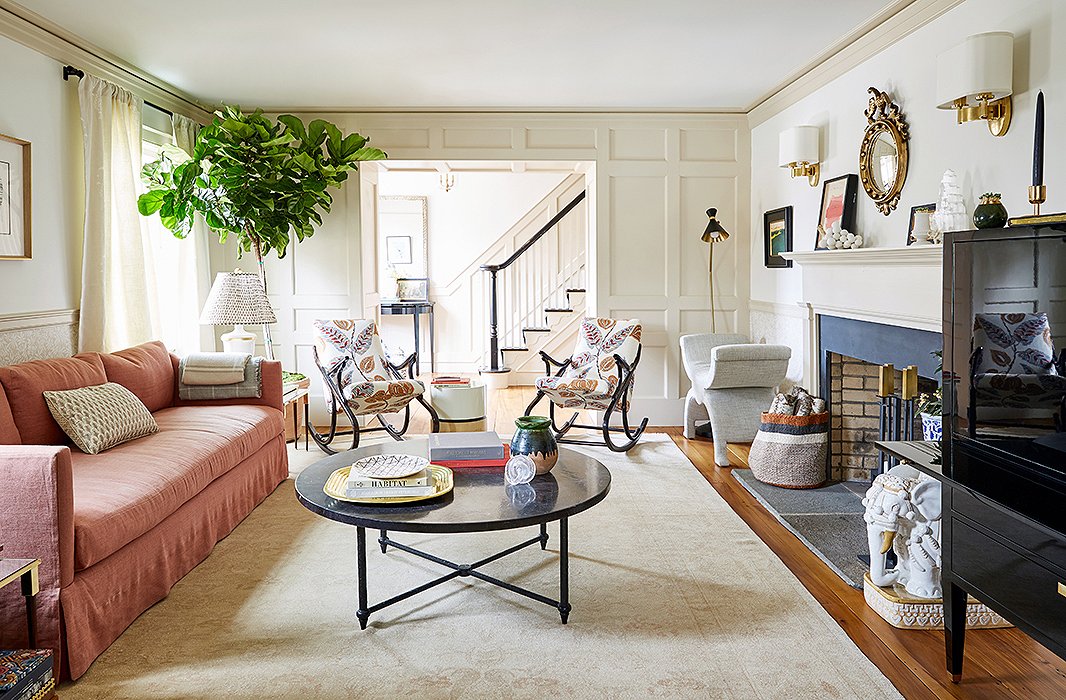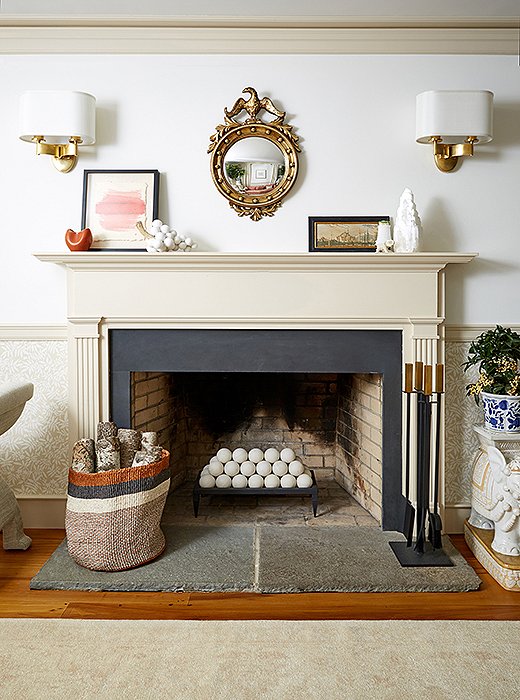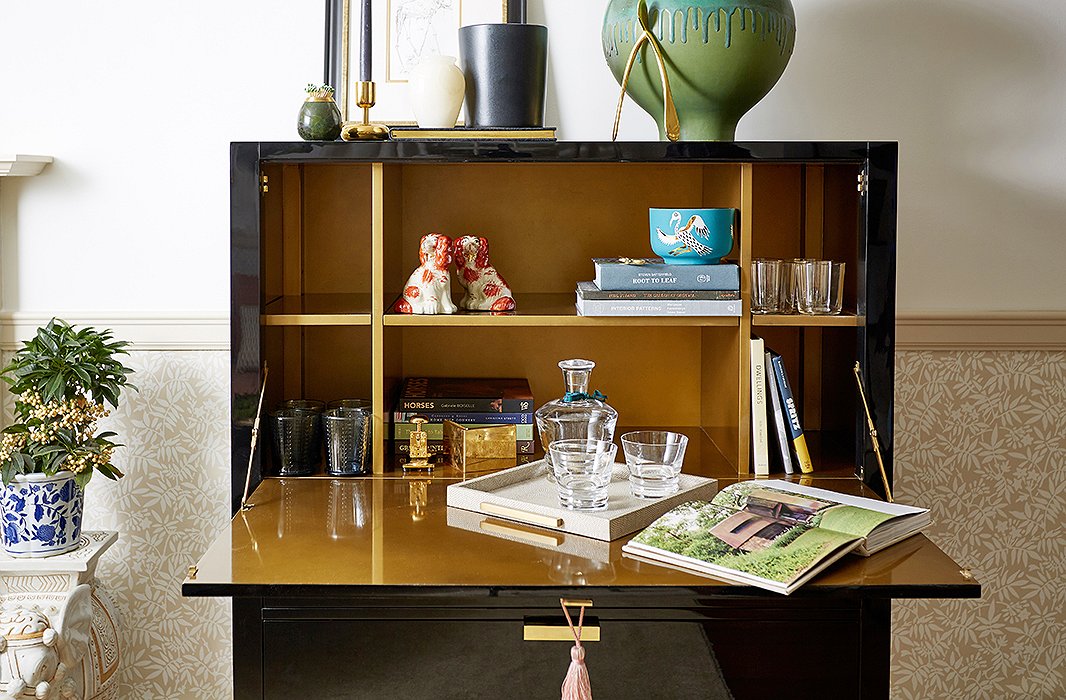 It's important to remember not to take yourself too seriously. You want people to smile when they walk into your home.
I wanted my home to be representative of the way I grew up... an authentic farm-style way of life.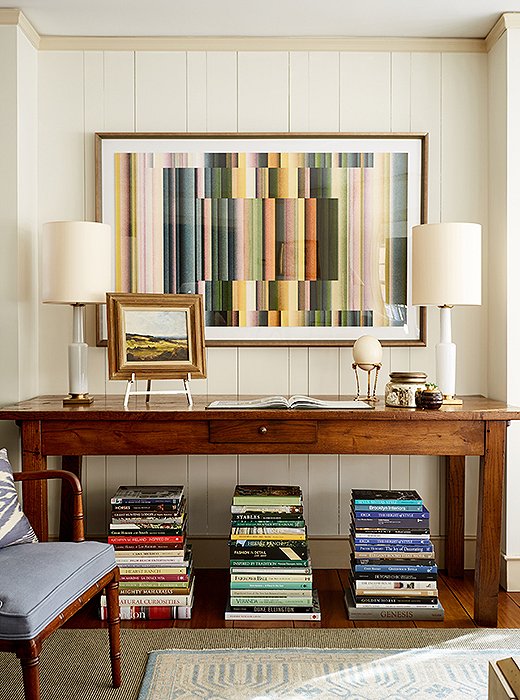 Don't limit yourself to one specific style. Choose pieces from a variety of periods to create a look that's full of life and character.