For Indré Rockefeller, forays to Florence are simply part of the job. As a co-founder of Paravel luggage, she travels to the city several times a year to check in on the family-owned factory where the canvas-and-leather bags are made. The trips represent a major part of a "meaningful and evolutionary process" for Indré, who attributes much of her company's success to the Florentine craftsmanship with which her bags are made. 
That in mind, she's taken the time to get to know the city, managing to mix work with pleasure and embrace a pace of life far different from that of the one she lives in her hometown of New York. "Walking in New York," she says, "is weaving your way through pedestrians to get to your destination as quickly as possible… You're lucky if you're able to look up and see any semblance of sky." In Florence, by comparison, "the surroundings are so beautiful that you're forced to slow down and take it all in. It creates a wonderful chance for reflection and inspiration." A meditative experience, indeed.

Below, Indré shares her favorite spots in the city. From where to stay to where to eat, this is a day in Florence through her eyes.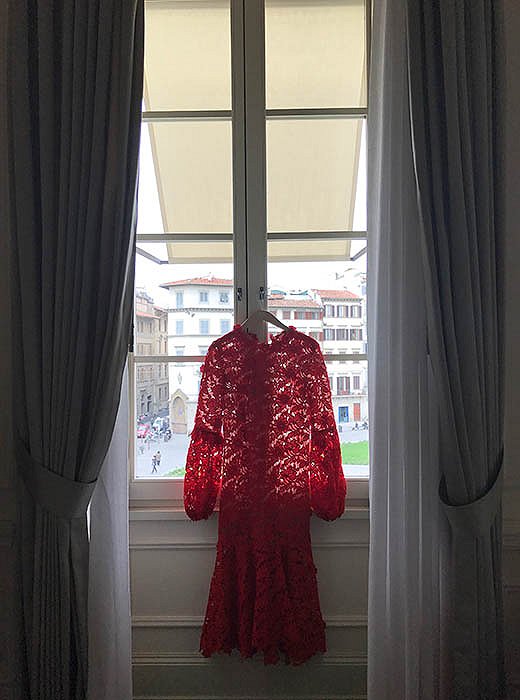 STAY
---
J.K. Place
When she's not staying with friends, Indré's hotel of choice is JK Place. "It feels more like a second home," she says. A library in lieu of a lobby creates an intimate ambience, perfect for a quiet moment with a cup of tea. So if marbled grandeur is your thing, steer clear. This is a place to unwind, relax, and revive your jet-lagged self back to life.
AdAstra
Formerly a grand villa and located in the city's largest private garden intra moenia (translation: between walls), AdAstra is similar to J.K. Place in that it feels less like a hotel and more like a home. Indré' is drawn to its "whimsical rooms" and "magical terrace" overlooking the Florentine landscape. Nine guest suites featuring camouflaged lampshades, cerulean carpet, and gallery walls galore make it the perfect escape for aesthetes on the go.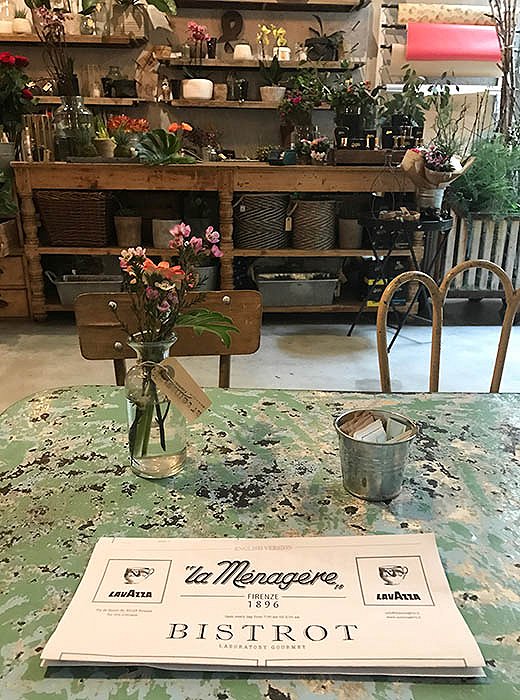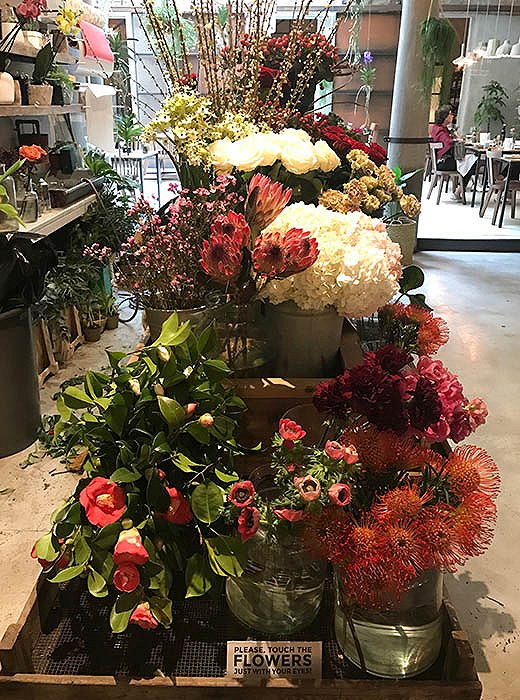 EAT
---
La Ménagère
Indré's pick for "delicious light fare," this airy concept space is part restaurant and part flower shop. "I love the atmosphere," she says. "There are so many blooms and a woman right there, arranging them, amongst the tables." Farmhouse-style chairs surround tables under a canopy of oversize shaded pendants and pots of hanging orchids; a menu ranging from pastries to salads makes it the perfect pitstop for a midday bite.
La Trattoria di Camillo
Florence-based friends introduced Indré to La Trattoria de Camillo, her pick for "where the locals go." Family-run since 1945, the restaurant complements its menu of rich Tuscan fare with white tablecloths and a big oak bar. "It's one of those places that's unassuming but excellent," Indré says, making it an ideal spot for a low-key evening with friends. Borgo S. Jacopo, 57/r, 50125 Firenze
The Lounge at J.K. Place
Though she rarely eats at hotels when she travels, Indré is a fan of the menu at the lounge at J.K. Place. "A lot is made in-house, and it's all so fresh. The tomato and mozzarella salad definitely made me rethink what I should be expecting the next time I order a Caprese."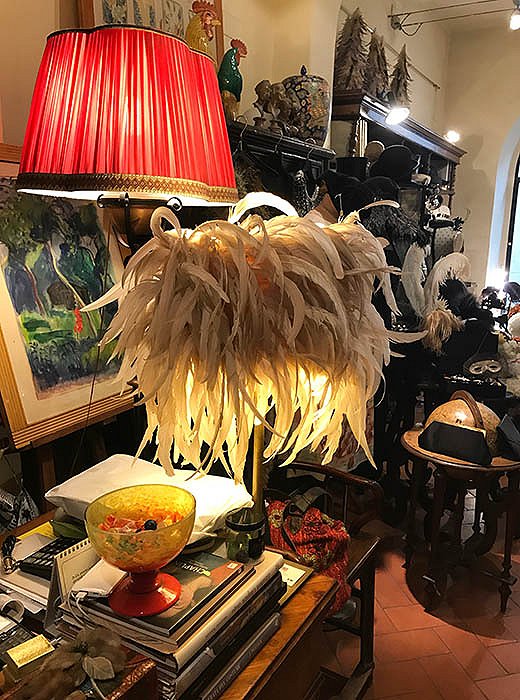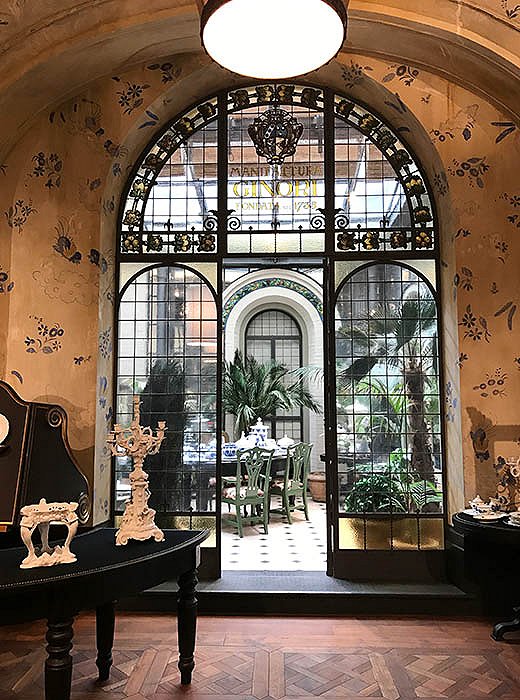 SHOP
---
Il Concelo
A quirky little vintage shop, "it's one of those places where you go in and you never know what you're going to find," Indré says. Stocked with everything from regional antiques to silk nightgowns (which Indré collects), it's known for quality pieces curated with collectors in mind.
Loretta Caponi
Selling clothes for the whole family as well as goods for the home, Loretta Caponi is something of an institution for those with a penchant for fine Italian textiles. What's sold is created in-house and by hand, lending its wares a personalized touch that's garnered a following of loyal shoppers with a discerning eye for detail. Indré always makes a point to stop in and pick up something for her daughter—an embroidered pick-me-up to wear now and hand down later.
Richard Ginori
A store as beautiful as the things it sells, Richard Ginori is where Indré goes for Italian porcelain. A centuries-old company located in a centuries-old building, it arranges its wares within a series of rooms, creating an intimate atmosphere perfect for quiet perusing. Greek keys, dragonflies, and stylized koi in electric pops of blue, pink, and green are just a few motifs you'll find emblazoned on plates, teapots, chargers, and cups.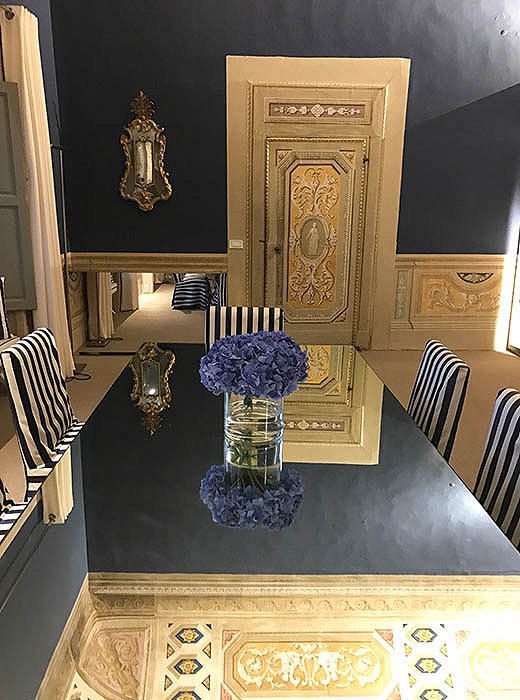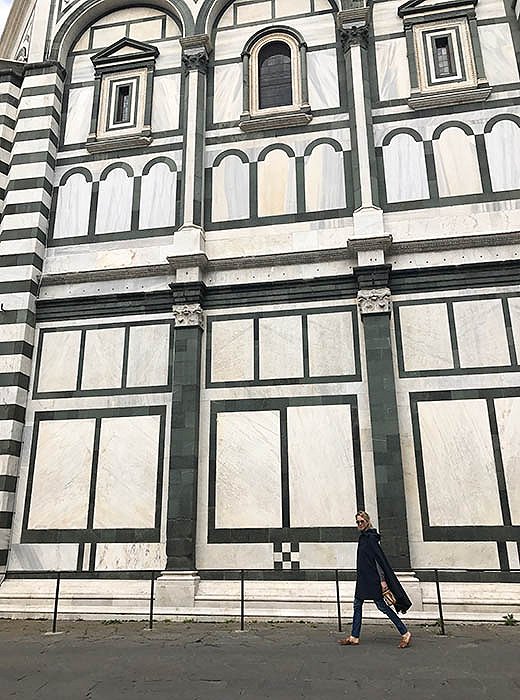 GET INSPIRED
---
Below, a few of Indré's go-tos for beauty and inspiration:
The Gucci Museum
Exhibitions featuring the brand's iconic fashions and signature handbags are sure to impress fashion-lovers and history buffs alike.
Boboli Gardens
This is a must-see for your daily dose of green. Indré suggests visiting early in the morning to avoid tourist-filled crowds.
Piazzale Michelangelo
Indré comes to this terrace, located on a scenic hill, to take in the panoramic city views and "breathtaking" sunsets.