Retro postcards, glossy pages from fashion mags, a found feather, a love knot—the best mood boards display a richly curated mix of utterly inspiring items (think controlled chaos). Follow these steps to pull together one for yourself, then hang it in your home office or crafting corner, and let those creative juices flow.
START WITH images and objects that make you happy. Stick up pages you've torn out of magazines and catalogs, and print new photos in a variety of sizes from your favorite websites, Tumblrs, and Pinterest boards.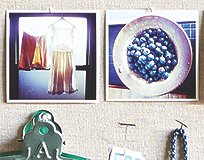 WORK IN cute pics from your own life—shots that you've taken (or have been taken of you). Our snap-happiest colleagues swear by Printstagram, a cool-kid company that'll print off your Instagram photos in squares or on photo strips and mail them to you.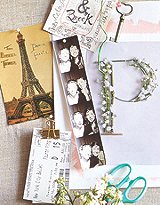 ARRANGE your images thematically, and mix in objects and curios for texture: Recall a trip with maps and ticket stubs; pay homage to a favorite season with dried flowers and leaves; inspire a crafting project with ribbons, yarn, and notions.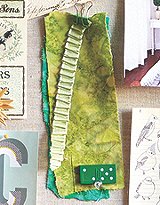 CURATE mini-collections of things you love, whether it's fabric swatches, bottle caps, beads, or matchbooks. This adds a layered, 3-D effect that will catapult your inspo board from basic to beautiful.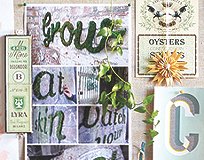 ADD some text—a quote you love, a favorite poem, a clipping from a letter, or a fortune-cookie slip—printed out or handwritten. These hits of typography look bold and graphic against your images.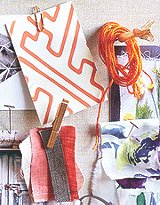 MIX UP your tacks: Use different kinds of pushpins, and sub in fun alternatives like darts, vintage hairpins, pieces of colorful tape (we're big washi tape fans), and even old-fashioned diaper pins.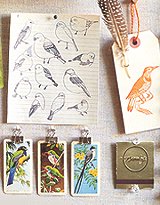 VARY your composition, interspersing jumbly areas with neat rows or grids, and don't forget to include some white space, which will help set apart all the various elements on your board.
For more inspo-board goodness, click here and here.