With fall fully under way—and a slew of holiday social obligations right around the corner—the time to take advantage of autumn's decreasing daylight is definitely now. One of our favorite ways to spend our days off this fall? Checking out some of our city's most inspiring interiors—which just happen to be housed in some of the hottest restaurants in town!
Take a scroll through some of our fashionable favorites from around the country below, then shop the pieces so that you can get the #FeelingFall look at home.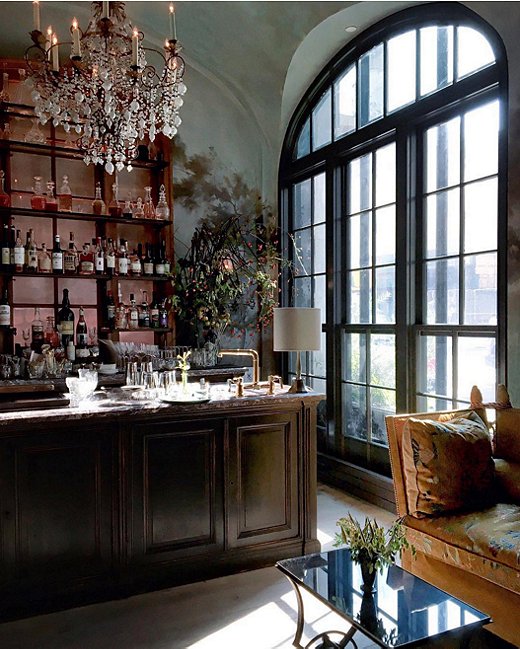 Any interior described as traditional and timeless with a touch of glamour could easily capture our hearts, and the stunning bar at Le Coucou in New York City is no exception. Get the look at home by layering plenty of luxe materials such as crystal, brass, and marble with autumnal hues like saffron and raspberry, and finish off with an arrangement of wild berry branches.
With soaring ceilings, an S-curve marble bar, and Art Deco details as far as the eye can see, it's no wonder SISTERS Bklyn is the latest place of mass migration for design-minded tipplers in the five boroughs and beyond. Make the style your own with a plethora of pendant lights, modern barstools (they'll look chic at the kitchen counter too), and the sleekest barware money can buy.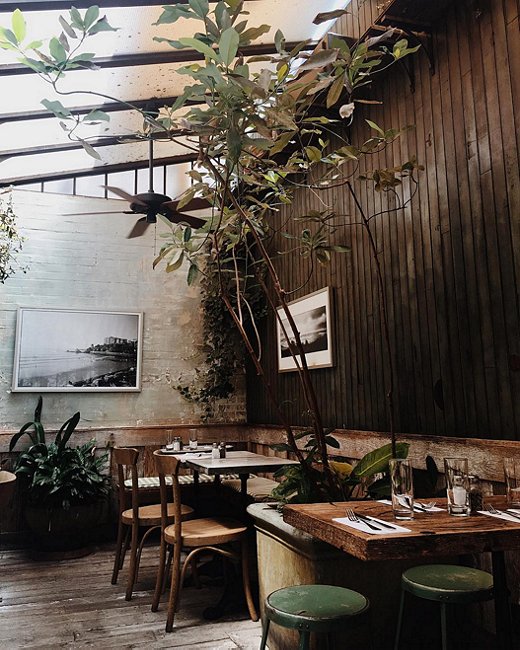 A perennial favorite, Cafe Colette makes our list of hot spots for fall for its ability to blend the indoors and out—long after the leaves outside have turned to gold. Cozy up on its covered patio, then bring the look back to your own abode with a natural palette of olive and oak accented with reclaimed wood and B&W nature photography.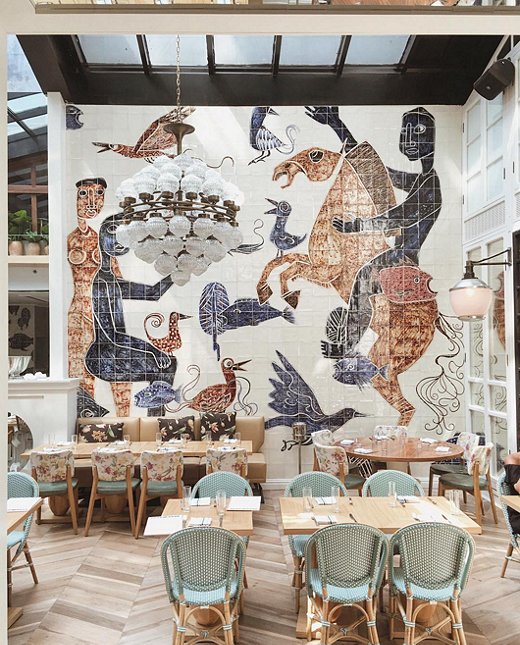 Add a Historical Touch à la @aileenchua
We love pretty much every part of Café Medi's eye-catching interior—from the sky-blue bistro chairs to the oversize bubble chandelier to the herringbone floors—but it's the restaurant's Mesopotamian-inspired mural that's the real showstopper. Bring the look home with a pair of boldly patterned pillows in vintage silk, and place them wherever you need an extra touch of authenticity.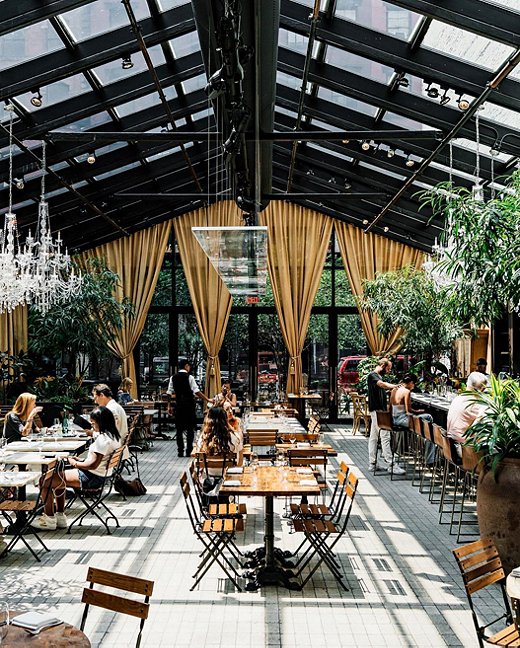 Go All-Out Grand à la @eggcanvas
We're not sure if it's the dramatic clustered chandeliers, the contrast between the elegant drapes and the rustic bistro chairs, or that showstopping glass-paneled ceiling, but the rooftop dining room at NoMo SoHo has us picking our jaws up off the floor. Create an equally grand gesture at home by hanging a stunning chandelier or gridiron lantern, then layering in luxe velvet accents such as a pillow or a chaise.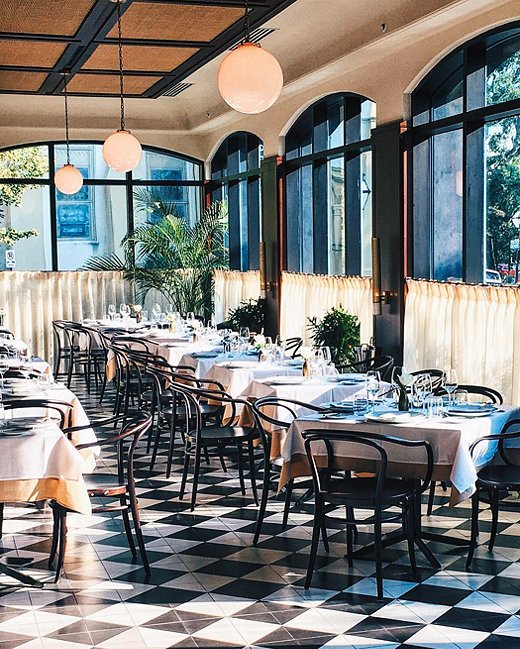 Southern style is all about elevating the everyday with polished panache, and Charleston's latest hotel du jour, The Dewberry, does just that with its high-contrast dining room in timeless black and white. Bring home classic café chairs, crisp linens, and simple pendant lights to ensure your space's style endures the test of time.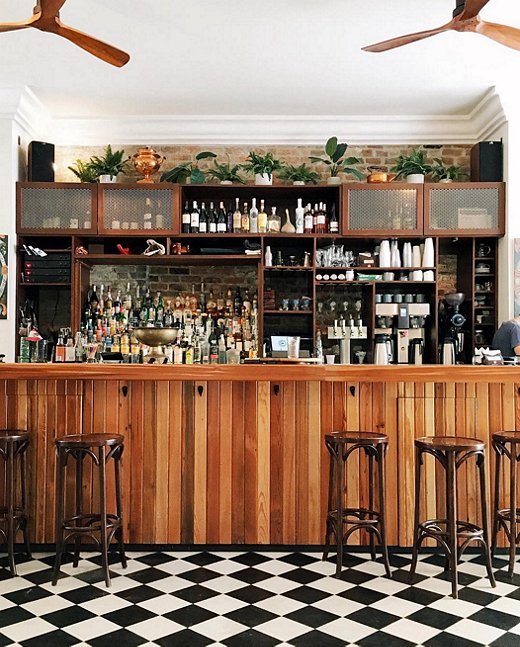 Add Some Old World Charm à la @benfwagner
Even if it's getting colder by the minute in your neck of the woods, New Orlean's Catahoula Hotel is sure to stay temperate well into late November. Another reason things are heating up here? Tropical touches such as wood ceiling fans and lush indoor greenery that make for mighty fine interior accents anytime of the year.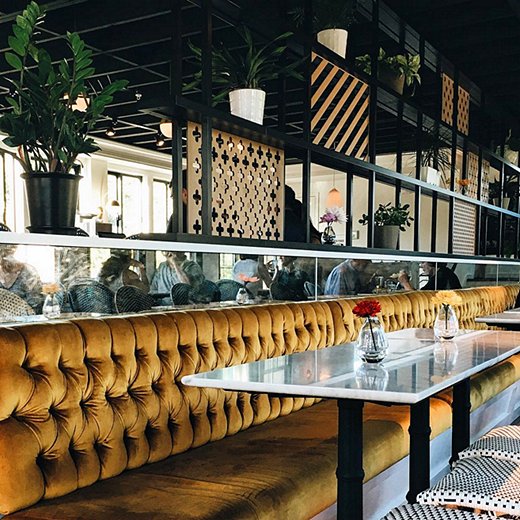 You already know we're obsessed with velvet, so it should be no surprise that Seattle's Saint Helens Café gives us major hearts-for-eyes from more than 2,900 miles away. Try fall's favorite trend for yourself by incorporating a single piece (or several!) in an autumnal hue such as copper or bronze.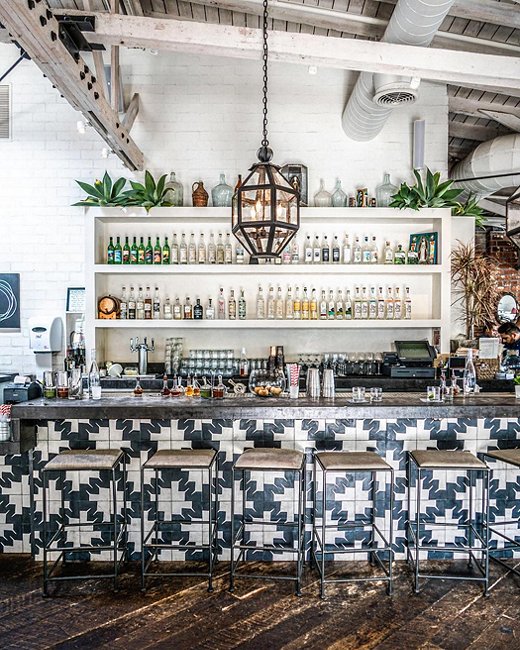 Create a Vacation Vibe à la @zioandsons
Looking at the graphic black-and-white tiles, the glowing caged iron lantern, and the collection of sweetly arranged agaves on the shelf of L.A.'s Gracias Madre, all we can think is fiesta. Add together exotic patterns, plenty of greenery, and sleek lines for a modern mix that will make you feel like you're on holiday every day.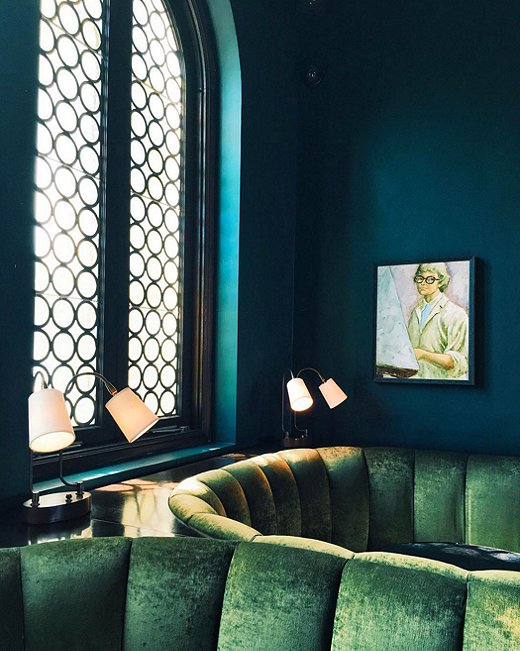 Another variation on the "dark and moody" trend that we can't help but be smitten with? A dynamic jewel-on-jewel tone duo of two of autumn's most sought-after shades: peacock and emerald. Dare to go even bolder and do it in velvet—as they do at Palihouse Santa Monica—for twice as much impact and style.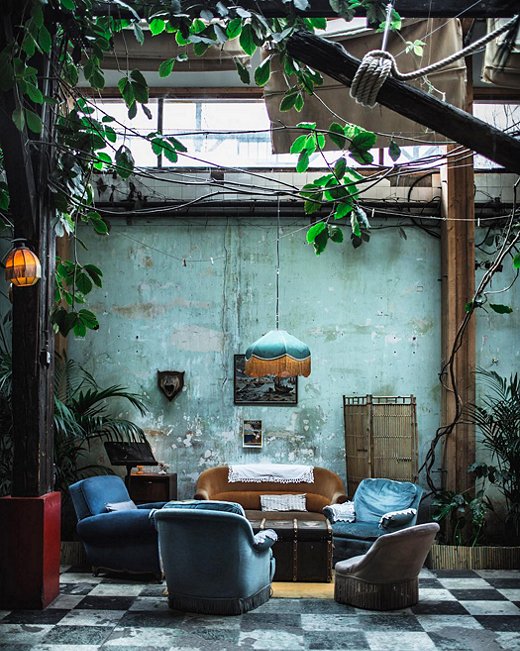 Create Romance with Antiques à la @evakosmasflores
It's no secret that we're incredible advocates of incorporating antiques into our homes whenever possible, so it should be no surprise that we're quite taken with the romantic assemblage of vintage velvets and elegant trims in Le Comptoire Général. Get the look at home by mixing luxe velvets with lived-in accents and rustic finishes.