With the crisp air and shorter days of autumn comes the chance to redecorate a bit—and we always take it. This season we're embracing fall's favorite fabric: velvet! Sumptuous (yet still durable), velvet adds luxe texture to any room, and it's so on trend for autumn. Want to add a velvet crush to your home? Let our Insta-friends show you how it's done.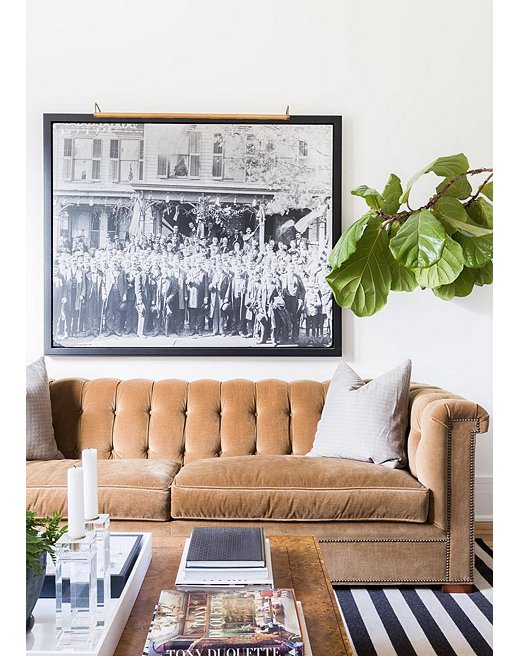 A black-and-white palette is so timeless, but it can feel a little stark. A velvet sofa upholstered in a warmer neutral hue adds cozy, must-snuggle-up warmth and a bit of texture.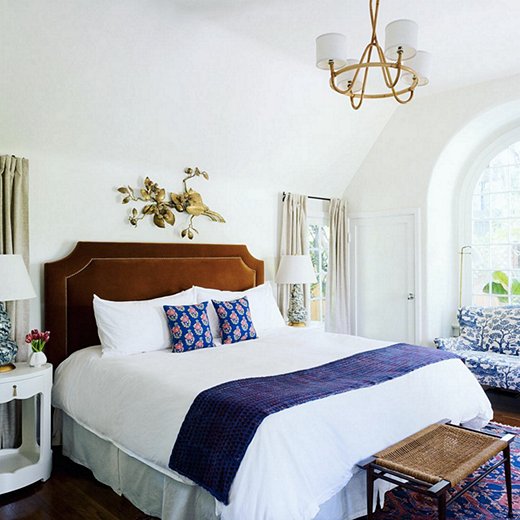 Get the Midas Touch à la @amybartlam
Gold accents + velvet touches = so glam. This combination (like the gold lighting and wall art paired with a velvet headboard here) is so easy and equally effective.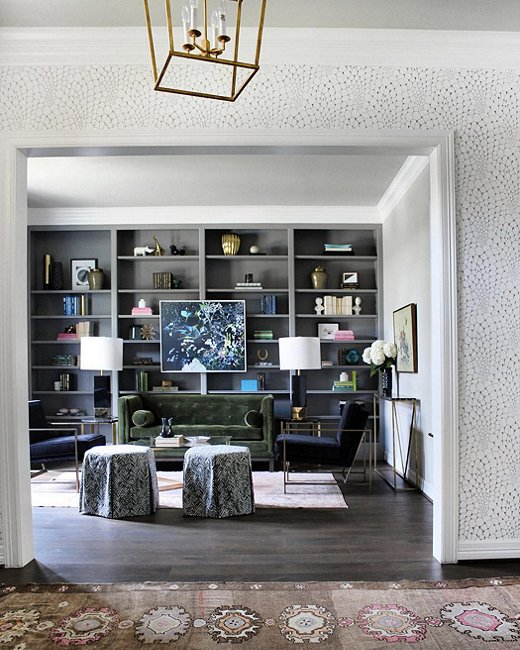 Create Subtle Contrast à la @stonetextile
We love a dark accent wall as much as the next design obsessive, but sometimes it can obscure the rest of the room—unless the rest of the room features velvet! The texture of velvet furnishings pops against the moody hue.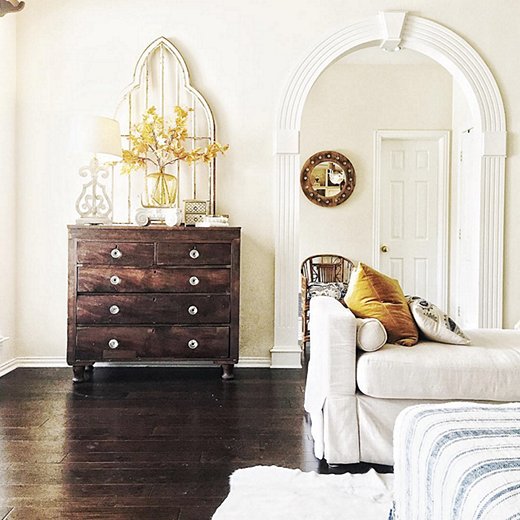 Cold feet? If you're new to the velvet trend, try a pillow or throw to test the waters. You'll see how much style a single piece (like the gold velvet pillow here) adds to your room.
Velvet is an assertive fabric—it makes itself known. Embrace the undeniable glamour by pairing velvet-draped furnishings with equally bold accompaniments. Sometimes, too much of a good thing can be wonderful.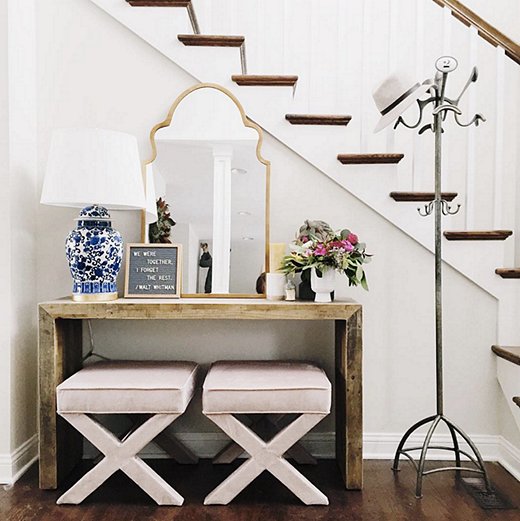 Velvet isn't as fragile as you may think! Two velvet X-benches in an entryway will stand up to shoe removal, bag flopping, and frequent location changes, all while looking extra-glam.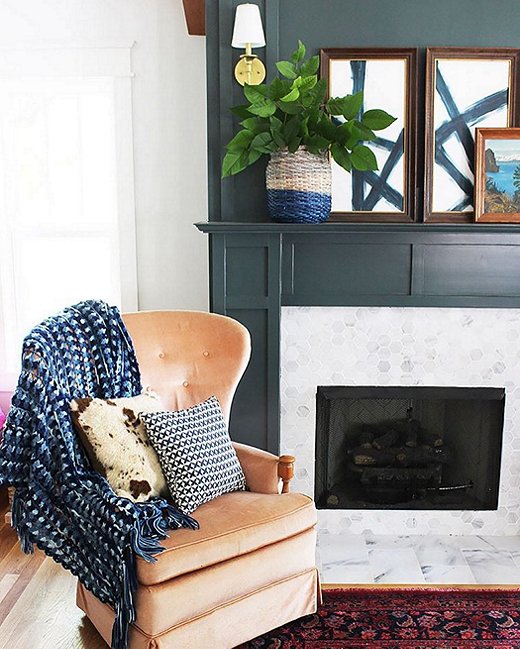 Most think of jewel tones when they think of velvet, but this rich fabric is so pretty in pastel! A velvet-upholstered chair in a peachy hue brings in all the drama without being heavy.