When it comes to setting a summer table, there are two things we're adamant about. For one, the tableware needs to be durable and up for anything. After all, even if the meal starts indoors, there's a good chance it'll end outside, where the dogs and the kids can chase fireflies while the grown-ups sneak a second helping of dessert. For another, it needs to be laid-back, more mix than match.
At least four of our Instagram friends feel the same. Take a look at how they styled their #MyOKLObsession melamine tableware below… then shop the collection to create your own ideal summer setting.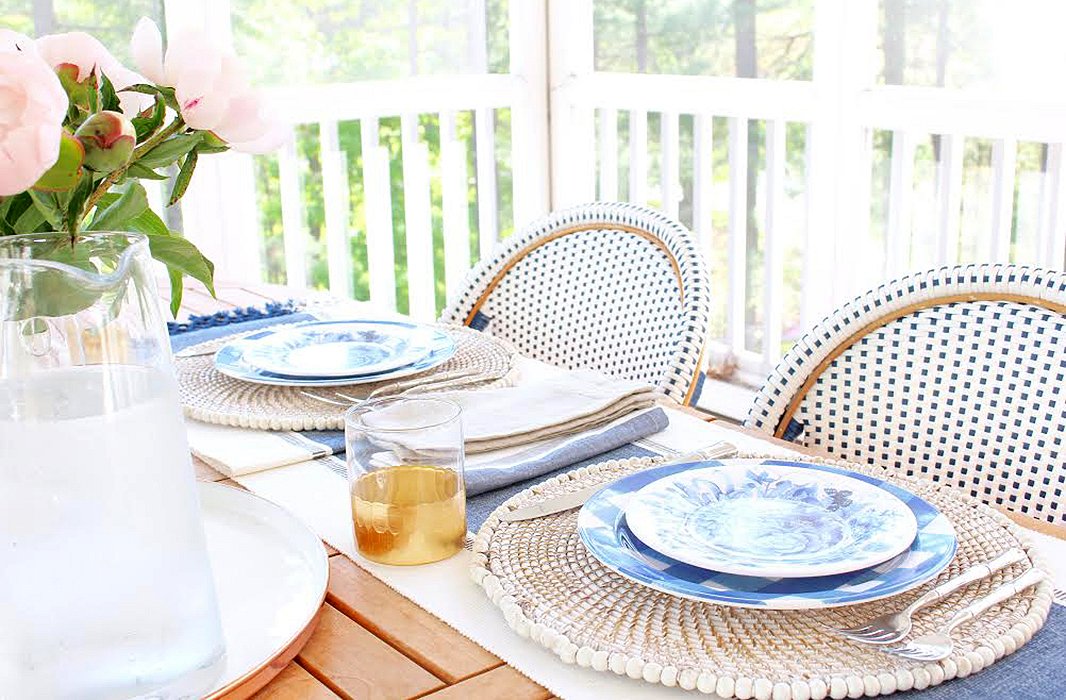 Mix Motifs but Match Palettes à la Meredith M. Rodday
A foolproof way to mix and match patterns is to keep to a limited color scheme. That's what Meredith M. Rodday, of the blog View from My Heels, did here, pairing crisp-and-proper Gingham dinner plates with fanciful Floral salad dishes in the same blue-and-white palette. "I love how the gingham check has a classic New England feel and mixes with the floral for a touch of whimsy," she says.
All we need is a little rosé and we have the perfect table!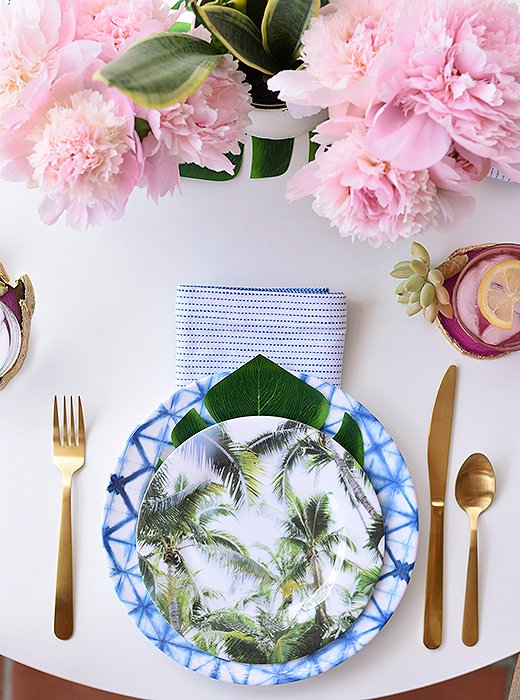 Setting the outdoor table with these prints and colors is the perfect kickoff to alfresco dining.
Channel the Great Outdoors à la Conni Jesperson
The keen-eyed stylist behind Insta account ArtintheFind, Conni Jesperson is lucky enough to live in San Diego near the ocean, and she says the color trio of blue, green, and pink "is the perfect representation of summer in Southern California." You don't have to live by the Pacific, though, to appreciate her pairing of the Palm Trees salad plates, with their graceful green palms, and the blue Ayelet dinner plates, accented with frothy pink blooms.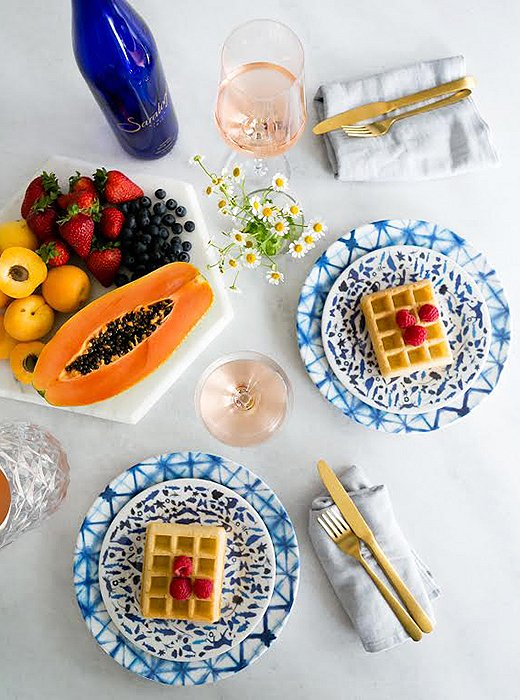 It's timeless in a modern way.
Complement Your Favorite Florals à la Monica Wang
As you'd expect from a professional photographer, Monica Wang knows that color is key to composing a luscious tablescape. Using blue as a neutral, she teamed the Ayelet dinner plates with the Animals salad plates. "This shade of blue pairs so well against pink or yellow flowers on the dinner table," she notes. "What's not to love?"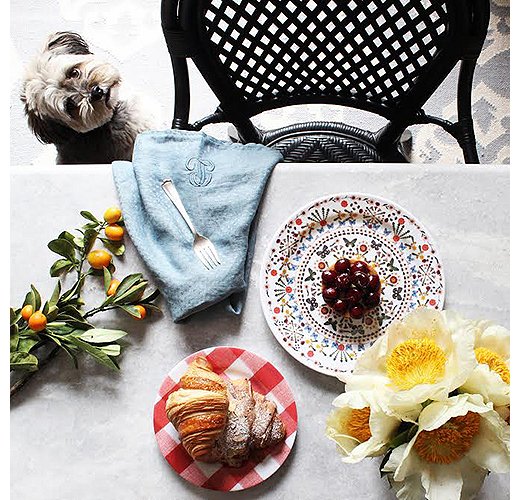 If there's been too much champagne pouring, cleanup is extremely easy, since these plates are virtually indestructible.
Have Fun à la Clara Jung
If you love it, go for it. The two patterns that Clara Jung of design firm Banner Day selected—Butterflies dinner plates and Gingham salad plates—are as dissimilar as Mozart and the Grateful Dead… but we know plenty of Deadheads who listen to Eine Kleine Nachtmusik on occasion. (And it helps that the red gingham calls out the flashes of red in the dinner plates.) Don't forget that any prints or pieces you adore have at least one thing in common with each other: the fact that you love them both.