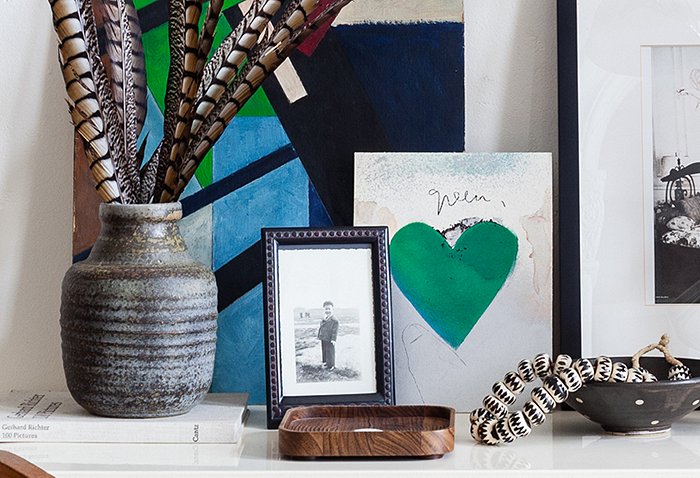 It just so happens that Instagram's latest trend, the #shelfie (not to be confused with the #selfie) is perfectly tailored for the home decor obsessed—so basically, all of us here at One Kings Lane. Seriously, who doesn't love seeing a snap of a beautifully arranged, eye-catching shelf display? Read on for tips on how to master the art of the #shelfie, then start snapping, and be sure to share your pics with your fellow design addicts (aka, us!).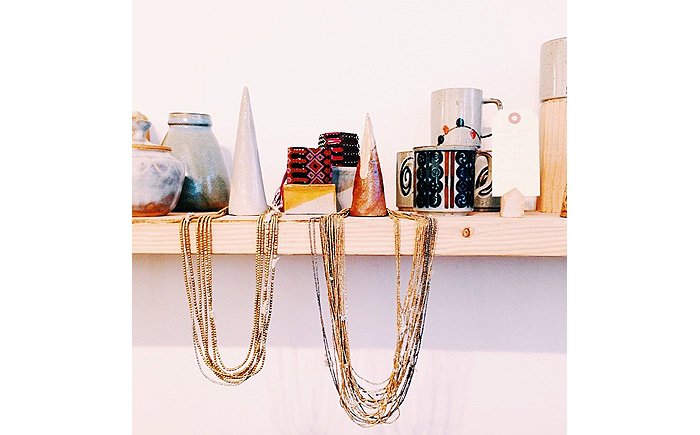 Tip #1: Capture Favorites
Anything can be the subject of your #shelfie, but personal collections and beloved objects are always compelling. Arrange a vignette that shows off your style, like this pretty array of pottery and jewelry.
Tip #2: Frame Your Shot
Put the focus on accents with gorgeous colors, interesting shapes, and unique materials. Zoom in to eliminate blank space and draw attention to those details. The result is a #shelfie that's artsy and impactful.
Tip #3: Find Your Aim
Try different angles and light sources. Here, we chose a higher angle that makes the most of the natural light. A trick we love? Add a metallic accent to really make your #shelfie shine.