"It's all in the details" is a saying that's often heard yet often overlooked. One detail that's guaranteed to always stop us in our tracks? Tassels and fringe! These festive finishers can transform drab to utterly fabulous, giving everything they adorn an extra-special look that feels just right for celebrating spring and summer.
See how five of our favorite Instagram stars personally styled their prized #MyOKLObsession picks below, then shop our Fringe Benefits collection to get the festively fringed look at home!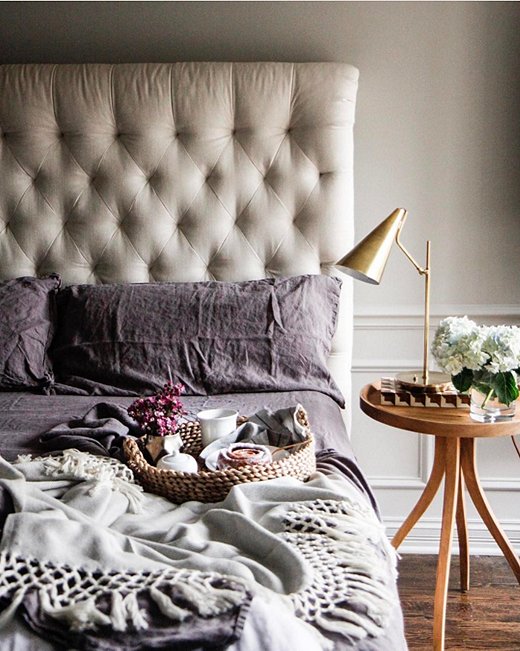 If only every morning looked like this....
Add a Lightweight Layer à la Renee DiSanto and Christina Samatas
An airy and supersoft blend of alpaca and silk makes Sefte's Seda Throw a great option for lightweight layering on a sofa or a bed, as the dynamic duo behind Park & Oak Design did here. Shown in a heathered silver (and also available in sand) and topped with a full eight inches of braided ivory fringe, this striking throw will add a luxurious touch to any room.
Blue for days with my new rug that is giving me all the Friday feels.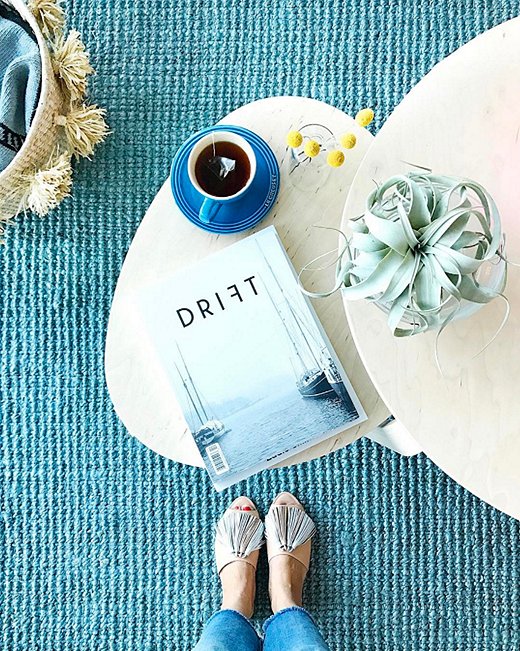 Build a Bright Foundation à la Ana Linares
When it comes to adding texture and tassels to your space, don't limit yourself to pillows and throws—sometimes a little fringe is just what your floors need to feel festive too! Designed with fringed sides, the Bristol Rug (shown here in blue and also available in gray), this handwoven jute rug enlivens any space with its refreshing blue hue and nubby, natural texture.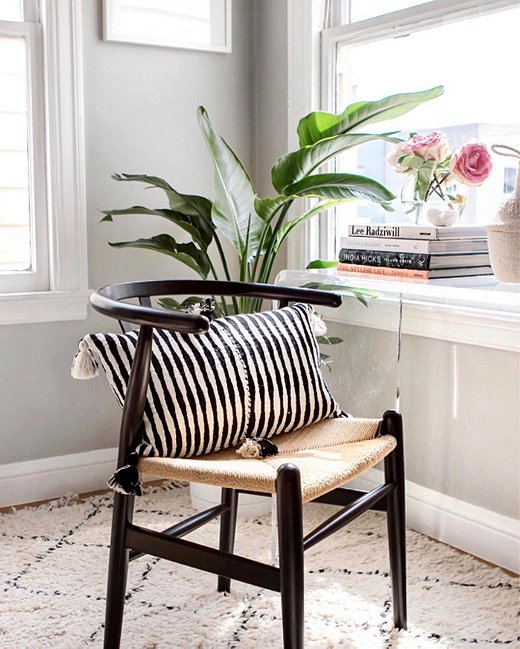 I can't stop staring at my new pillow!
Go Bold with Black and White à la Ashley Kane
With a classic color palette, graphic allover pattern, and festive tasseled corners, Archive New York's Antigua Pillow makes for an eye-catching accent wherever you style it. Shown here in black, this petite pillow perfectly complements the other monochromatic elements of Ashley Kane's light-filled living room corner—and supports the local artisan groups who weave it just outside of Antigua, Guatemala.
This striped tassel find is giving our couch a fresh feel for spring.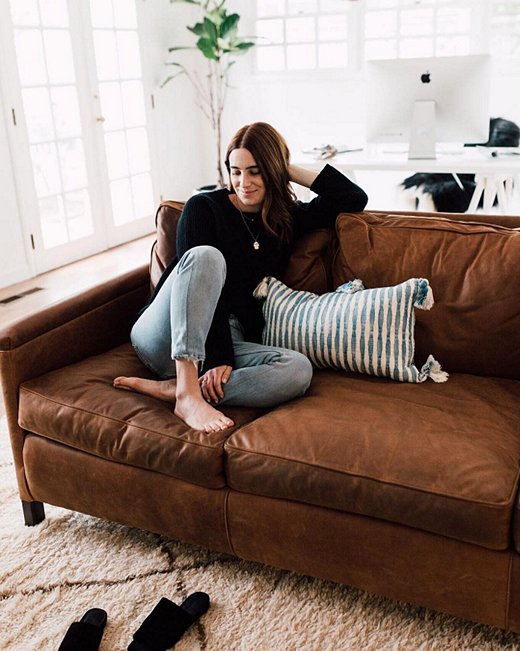 Get Fresh à la Alicia Lund
A go-to designer trick for refreshing any space for the season is swapping out throw pillows. Freshen up your living room as Alicia Lund did with Archive New York's Antigua Pillow in light blue (also available in a handful of other fun color combinations here!). We especially love how this snappy tasseled pillow looks against rich cognac leather and other darker furnishings.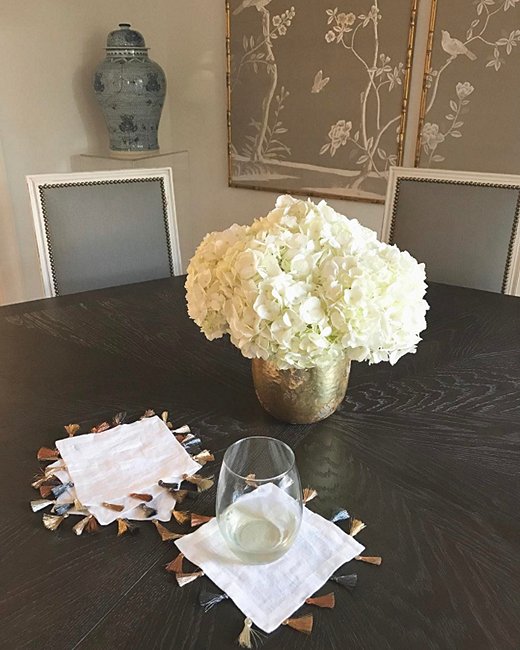 Obsessed with these cocktail napkins... Cheers to the almost weekend!
Make Happy Hour Extra-Festive à la Paloma Contraras
Happy hour earned its name for a reason, but we love how these tasseled cocktail napkins from Joanna Buchanan (shown here in navy but also available in bright white) add an extra-joyous touch to make an evening cocktail at home feel like a celebration. We recommend styling on a Friday with a crisp glass of rosé, savory snacks, and a few good friends to toast the weekend ahead!