Like many other New Yorkers looking to shake free of the city's oppressive summer embrace, Ana Linares has for years snuck out on the hottest of weekends, heading north to spend breezy, carefree days roaming the Hamptons. A furniture designer and photographer who's worked for Ralph Lauren Home and Knoll, Ana now splits her time between NYC and Miami, all the while conjuring up beyond-dreamy scenes as @ananewyork on Instagram. But the Hamptons will forever be one of her spots. "The Hamptons are all fenced houses dripping with hydrangeas, worn wood, and yacht-y vibes, with a bit of boho beach and plenty of classic Americana," she says. "I've gone dozens of times and am always planning my next trip back." She's rented houses with friends, done quick overnights for events, explored with her family, and stolen away on girlfriend getaways. And so, in honor of our just-opened One Kings Lane Southampton shop, we asked her to craft us a to-do list of Hamptons musts. This summer, rosé in hand, we're determined to cross off as many as possible. And we'd encourage you to do the same.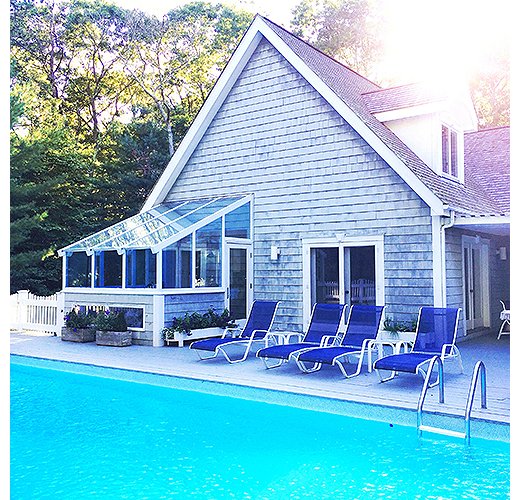 Ana typically bunks up with her fam and a gaggle of pals in a big beautiful house, of which there are many in the Hamptons. ("It's generally more affordable to split a house," she advises.) But if you're in the market for more of a romantic weekend for two, she suggests this cute-as-a-button Airbnb in East Hampton, "just five minutes from town with an amazing outdoor pool deck and sunroom for afternoon drinks."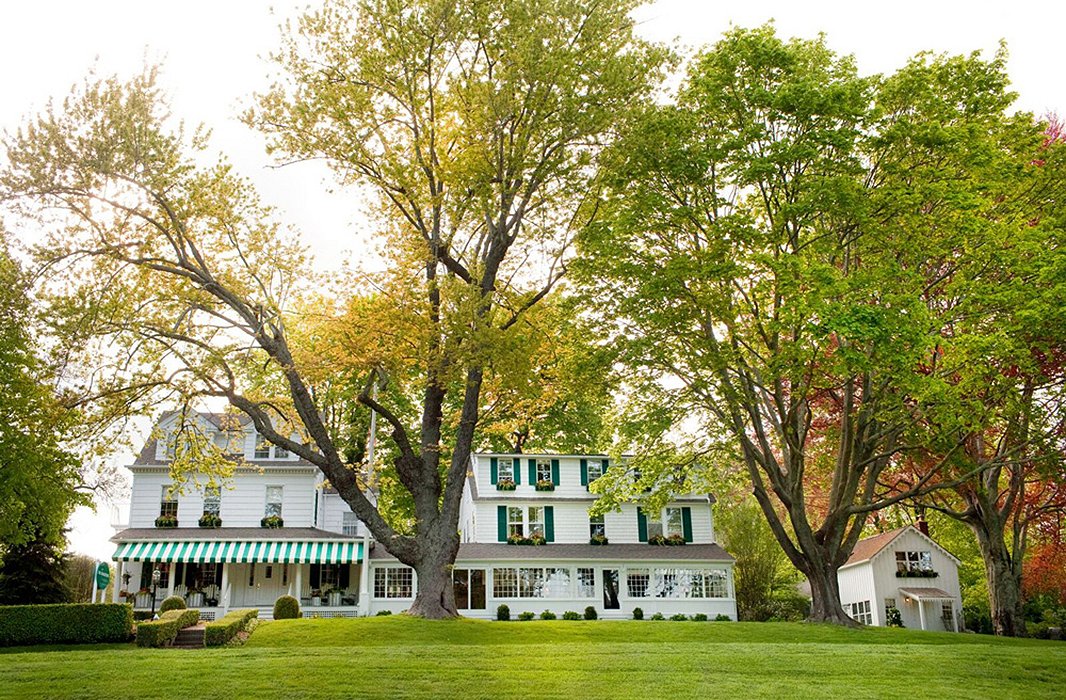 Hotels that have caught her eye include…
The Mill House Inn in East Hampton. "We've dropped by to visit friends who were staying here and fell in love," Ana says. "The facade is almost like an old barn, there's a gorgeous backyard, and the inside is country classic—all white linens and exposed wood."
The Maidstone Hotel in East Hampton. "We've snooped around a bit—I love what they did with the interiors. They also have a great restaurant and a porch lined with beautiful chairs."
Gurney's Montauk. "The hotel is built a bit up above the beach, so you have a really nice view. We've gone to its Beach Club, which has yellow-and-white-stripe cabanas you can rent; they're a great place to chill out and grab drinks—and perfect for an Instagram snap. And I've heard amazing things about the hotel spa."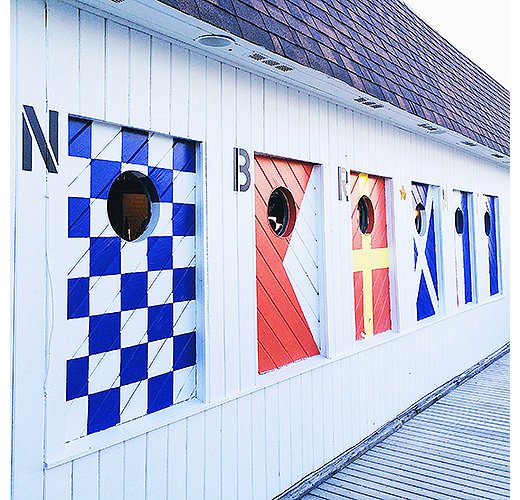 Dive into bowls of clam chowder, crispy octopus, and jumbo lump crab cakes at Montauk's Navy Beach, one of Ana's all-time favorite Hamptons haunts. "It has a beautiful veranda and is known for some of the area's best sunsets—perfect for late-afternoon photos," she says. "You go for a late lunch, and that turns into an evening drink." You can sit inside, where blue French bistro chairs and flag-wrapped pillows set off warm wood and white-painted brick, but the alfresco tables beckon—few things in life beat dining toes-in-the-sand at a beachside picnic table.
For brunch? Ana's all about Ruschmeyer's, a hip joint styled like a summer camp for adults: "a superpretty space with exposed wood slabs, marine ropes, and fishing floats."
Belly up to the bar for a quick bite at Amagansett's "low-key but authentic Mexican spot" La Fondita, tucked into a blue house strung with fluttering papel picado flags. "They have a colorful outdoor area with picnic-style tables perfect for tacos, guacamole, and margaritas with friends," Ana says. And if, like us, you just can't get enough when it comes to Mexican food, Ana also swears by bright, beautiful La Brisa in Montauk.
"In the summer, they draw open the doors at the front of the restaurant, so the breeze blows in and you can sit, and sip, and people-watch," says Ana of 75 Main, a Southampton classic where brunch is as hot a ticket as dinner and the person at the table to your left is as likely to be Kim Kardashian or Joe Biden as it is a 47-year Hamptons resident.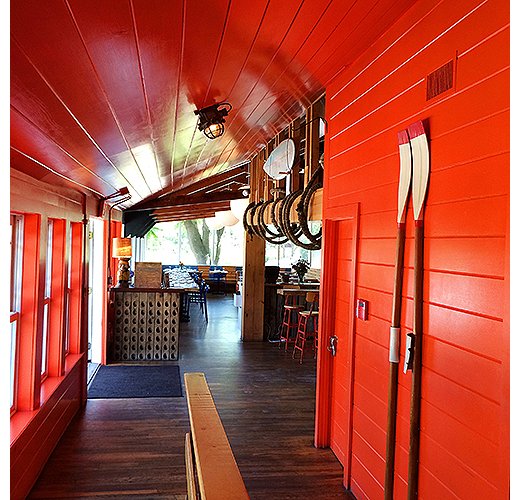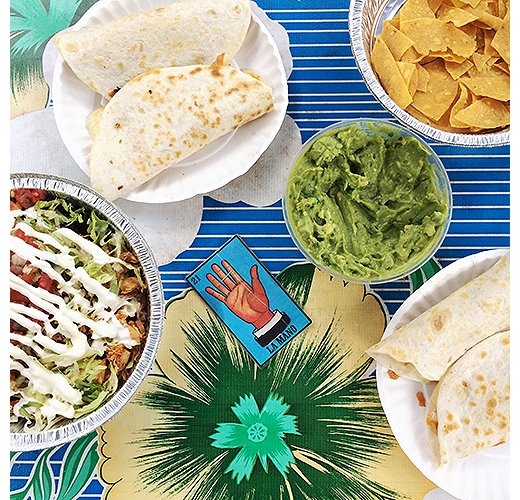 If you have the time…
Tutto il Giorno in Southampton for "a nice twilight dinner that must include burrata," Montauk's Clam and Chowder House for "local vibes and a bowl of the phenomenal namesake chowder," East Hampton's Round Swamp Farm for "the lobster roll—a must at lunch—and the best homemade pies," classic Serafina in East Hampton for "good Italian pizza," and Amagansett Square's Hampton Chutney Co. for "a quick bite and coffee."
"We love Rowdy Hall's oyster sliders, burgers, and homemade onion soup," Ana says. The French-accented East Hampton pub is a hop, skip, and jump down the street from the cutest little movie theater, so locals tend to congregate here pre- and post-flick.
A terraced garden dotted with umbrellaed tables surrounds "sooooo special" Harvest on Fort Pond, doing family-style Italian in Montauk. There is an indoor section, but with the setting and the view of the pond and dock, "why even go inside?" Ana asks.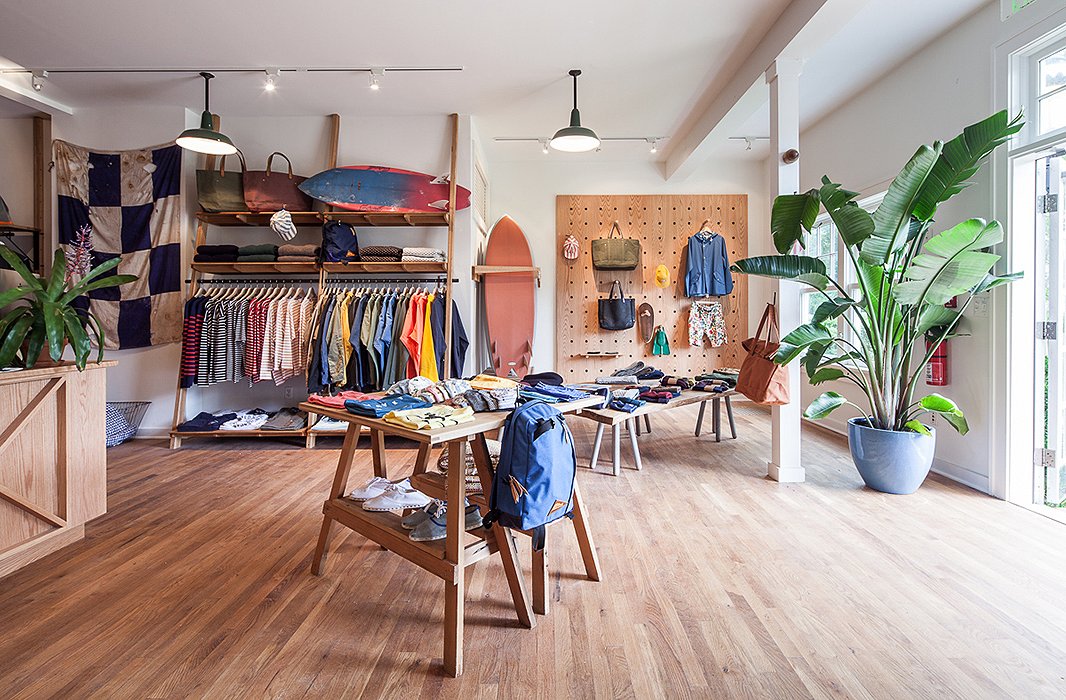 Go ahead, blink twice—it's real. Within Amagansett Square, white clapboard houses holding pint-size artisanal shops edge a turf-green lawn. "It feels like a getaway within a getaway," says Ana, who regularly swings by Botanica Bazaar to soak up its apothecary goodness and Pilgrim Surf + Supply, the Hamptons outpost of the cool-kid Brooklyn brand.
"I've always loved Ralph Lauren's RRL Store in East Hampton," says Ana. "Even before I worked for them, I swear!" In a weatherworn barn, this shop, one of the brand's most atmospheric, tips its hat to Americana vibes with shelves stocked with plaids, denim, and work shirts, plus vintage blankets, pillows, and baskets. A requisite American flag dominates one wall, and a perfectly aged leather chesterfield gives folks a place to rest their feet.
Clic General Store is the little sister to NYC concept shop Clic Gallery. Drop in to peruse the on-point curation of "unique prints and photography, a beach-ready array of handbags, and a bright selection of hats and bracelets."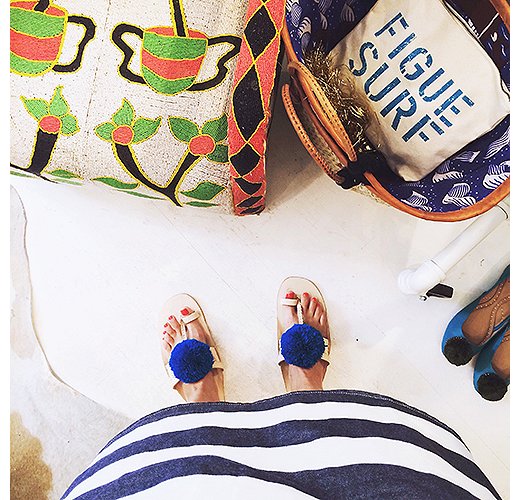 A gyp-setter's dream come to fruition, East Hampton's boho-chic Figue "has the best selection of pom-pom sandals, beach bags, and chunky necklaces, and robes, caftans, and dresses in colorful prints," Ana says.
"Women wear a lot of Zimmerman in the Hamptons," says Ana. Inspired by Bondi Beach but perfectly translated for a salt-and-sun-tinged U.S. audience, the Australian designer sells "the most darling dresses for summer" at her East Hampton boutique. "A must-stop."
Painted a mood-boosting yellow and white, Bhumi Farms is your friendly local farm stand slinging fruit and veg, flowers, and plenty of photo ops. "Our favorite organic stand!" says Ana. The food is so fresh and so good, designer Jenni Kayne even leaned on it for a Southampton brunch she hosted last year. Friends with the owner, Ana calls Bhumi a must even if you're not staying in a rental with a kitchen. (Round Swamp Farm also does organic produce.)
For some of the best views in the region, head to the red-and-white Montauk Lighthouse perched on the easternmost point of Long Island. "It's more than 220 years old and absolutely gorgeous," says Ana.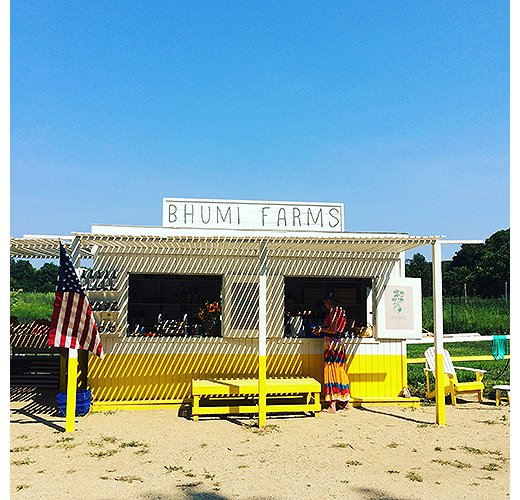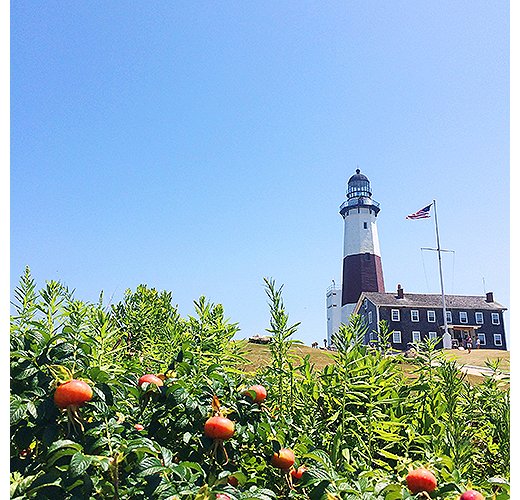 "Jackson Pollock's former house and studio is fascinating and well preserved—a look at what Hamptons life was like in the '50s," Ana notes. Still sporting a paint-splattered floor, the studio is where the famed abstract expressionist created some of his greatest works, including Autumn Rhythm, Convergence, and Blue Poles.
Gather up your crew and spend an afternoon tasting wine at the Wölffer Estate Vineyard, a sustainable winery spread across 55 picturesque acres. "It's a great alternative to the beach—not that you need one," says Ana, who loves a cool rosé (Wölffer's is nicknamed "Hamptons Gatorade") on the stone terrace overlooking the vines.
If you have the time…
Morning walks down Amagansett Beach or around East Hampton's Duck Pond, a day spent on East Hampton's "beautiful and serene" Main Beach, and checking out Nova's Ark Project, "a beautiful sculpture gallery" in Water Mill.