Nicknamed the American Riviera, Santa Barbara feels like a bit of the Mediterranean in our own backyard. Cupped by terraced hillsides giving way to beaches and harbor, the city is a gem, all Spanish stylings, palm trees, and wine at sun-drenched sidewalk cafés. It's the kind of place where, imperceptibly, your pace slows down.
It's also a favorite weekend escape of Anne Sage, the Los Angeles-based maven of all things creative. Her résumé spans from blogger (she's been at it since 2008—"I'm a dinosaur," she laughs) to author (Sage Living: Decorate for the Life You Want) to entrepreneur (she co-founded Rue magazine and creative studio and event space Light Lab), and she documents highlights of the life creative on her Instagram account, @citysage. Anne and her husband (a University of California at Santa Barbara alum) regularly ditch the hustle of L.A. for a Santa Barbara slowdown, so of course we wanted to know where they go. Below Anne shares "one of the best hotel experiences," an "Old Hollywood coastal-glamour revival," and the spot where you absolutely have to try the ice cream.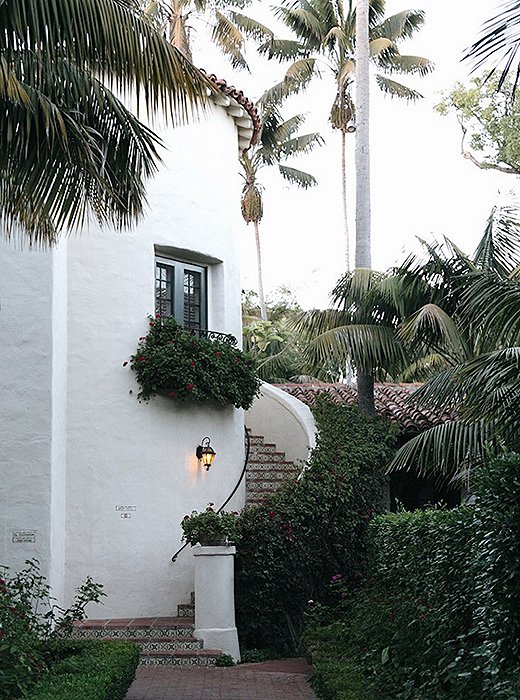 Where to Stay
For years Anne's brother-in-law lived in Santa Barbara and had a guest room at the ready. But since his recent move to New York City, the Santa Barbara hotelscape has opened up before Anne's eyes. On their most recent trip, Anne and her husband opted for the Belmond El Encanto up in the hills, and "it was one of the best hotel experiences I've ever had," Anne says. "We were living our best lives staying there! Pillows with our initials on them. A rain-head shower. And the robes! The robes were so plush!" Days start with "out-of-this-world waffles" at the restaurant, then segue into lounging on a chaise by the nearby pool or strolling gardens full of native species ("the smell of the flowers is incredible") before kicking back in the evening by the fireplace in your room (most have one).
Next time…

Another bucket-list spot Anne's got her eye on? "The Four Seasons Biltmore if you've got the budget. We've had drinks and dinner there. The location is right on the beach, and it really doesn't get much better."
The Santa Barbara vibe is quite luxe, but it's not pretentious at all.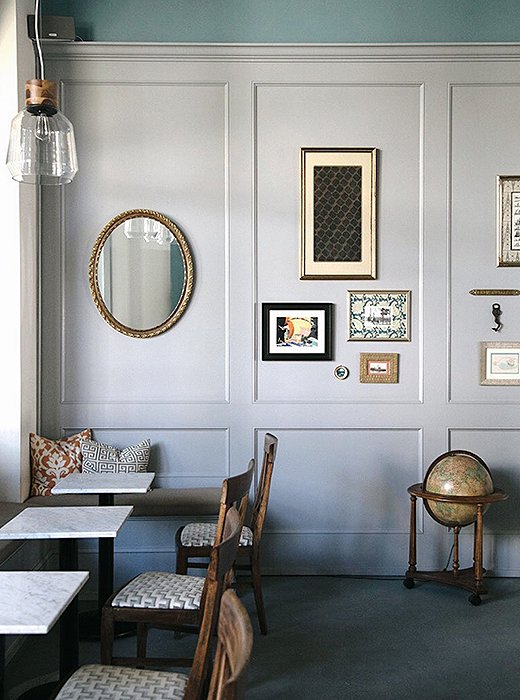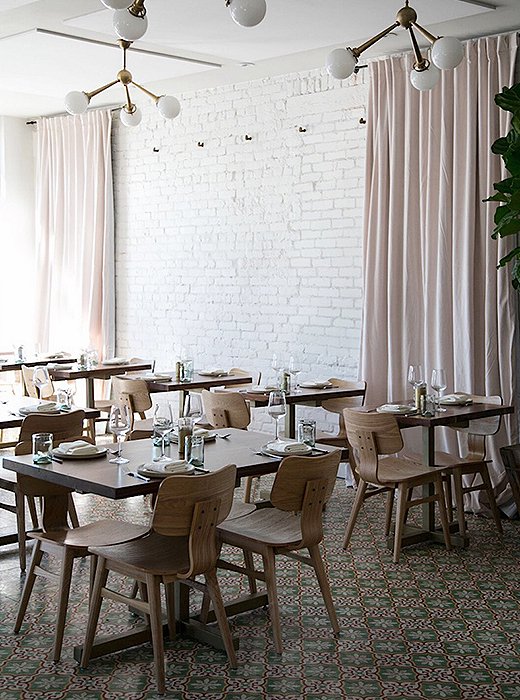 Where to Eat
Jump-start your morning with coffee at hip French Press, which has "a really cute shop too," or funky Handlebar, swathed in reclaimed wood. And for a "crazy-good" breakfast, hit Tupelo Junction. "It's Southern comfort heaven," Anne says, where your meal (pure decadence: think syrup-soaked French toast or chicken and waffles) should start with a beignet appetizer. "You won't need to eat for, like, eight hours after," Anne says.
For a predinner glass, Anne recommends Armada Wine & Beer Merchant: "The vibe is vibrant, fun, and welcoming, and the women who work there are so knowledgeable and passionate about wine." When the dinner bell tolls, head to Wildwood Kitchen. "The decor is a fun combination of down-home meets industrial modern: reclaimed wood and weathered brick walls with minimalist sconces and neon," says Anne. "Exactly the sort of setting designed to make me feel like my choice to order a second Frito pie was in fact chic and cool, rather than gluttonous."
Or you can splurge at the Tydes Restaurant, part of the Coral Casino Beach and Cabana Club, which boasts seaside views and decor that feels like "an Old Hollywood coastal-glamour revival." Last but not least is a big ol' scoop of ice cream from McConnell's, where just reading the flavors—sea-salt cream and cookies, double peanut-butter chip, whiskey and pecan pralines—makes your mouth water. "You have to eat ice cream at McConnell's when you're in Santa Barbara," Anne insists. "It's just what's done."
Next time…
The last time Anne was in Santa Barbara, she snapped a few shots of Loquita but wasn't able to stop in. This gorgeous new spot (its older sis is atmospheric local fave The Lark) serves Spanish tapas but flirts with boho Scandinavian design, from the birch chairs to the whitewashed brick walls to the sheepskin seats.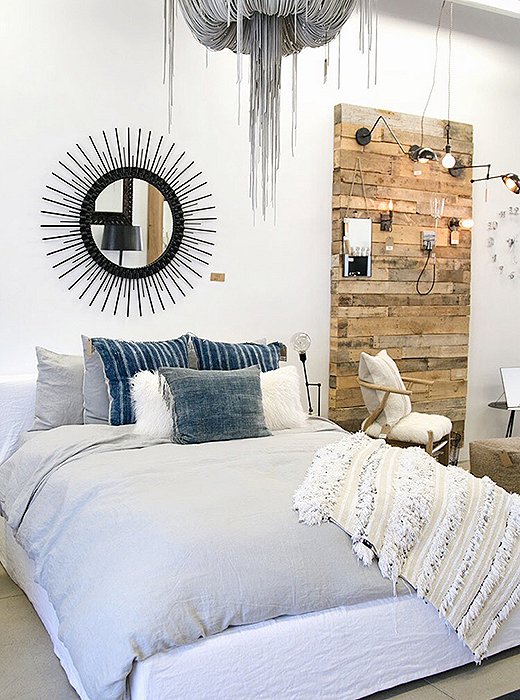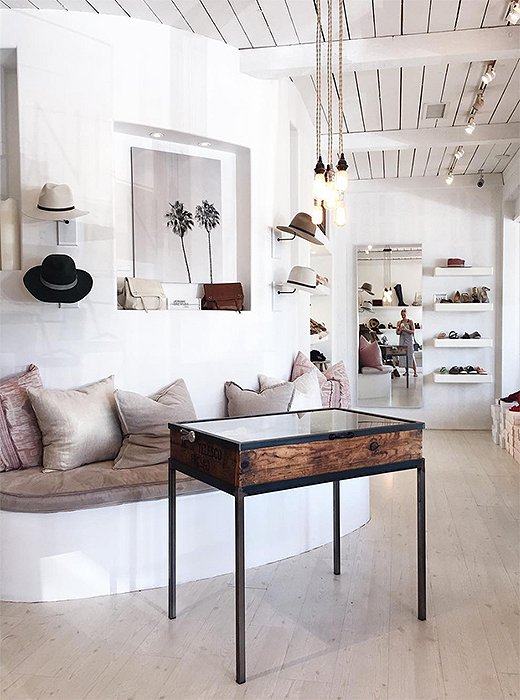 Where to Shop
"It's insanely good," says Anne of Diani, the beloved clothing boutique that collects all the heart-eye emojis from the Santa Barbara fashion set. "It's fashion-forward but beachy-boho, and their home store in the same shopping center is a little nook packed with cute vintage stuff, cookbooks, and gardening accessories." Closer to Santa Barbara's Funk Zone neighborhood, design showroom Millworks is perfectly curated Instagram fodder, from "the linens to the pillows to the cute beauty brands."
When Anne was in Santa Barbara last, she day-tripped it to the Lotusland garden (more on it below), stopping at posh Montecito's main drag on the way down, "and boy, is there some cute shopping there," she says. Jenni Kayne ("we've crossed paths in L.A., and her Montecito shop is beautiful"), Maison K ("a mix of rustic French homewares, cashmere, and candles"), and K. Frank ("awesome selection of men's and women's apparel from a variety of designers with—thankfully—middle-of-the-road price points").
Next time…
Either on the road up or on the road back, Anne says she "absolutely must stop at the recently opened Arte Department," a Carpinteria shop owned by photographer Elizabeth Messina. "Elizabeth has a killer eye for beauty, and I can only imagine what treasures, both vintage and new, her shop holds!"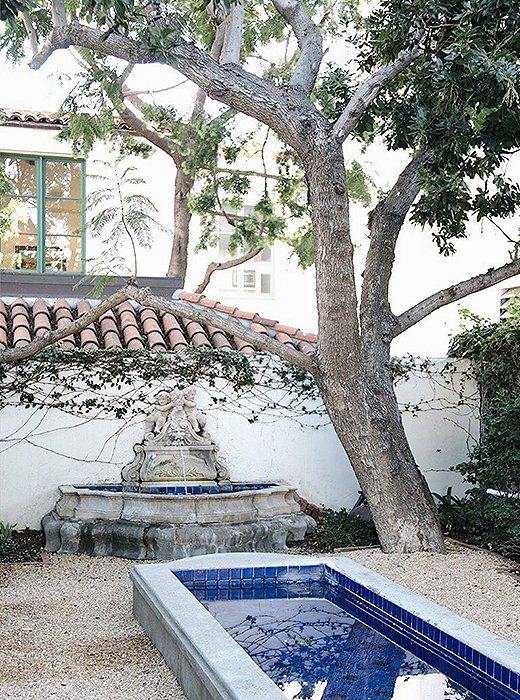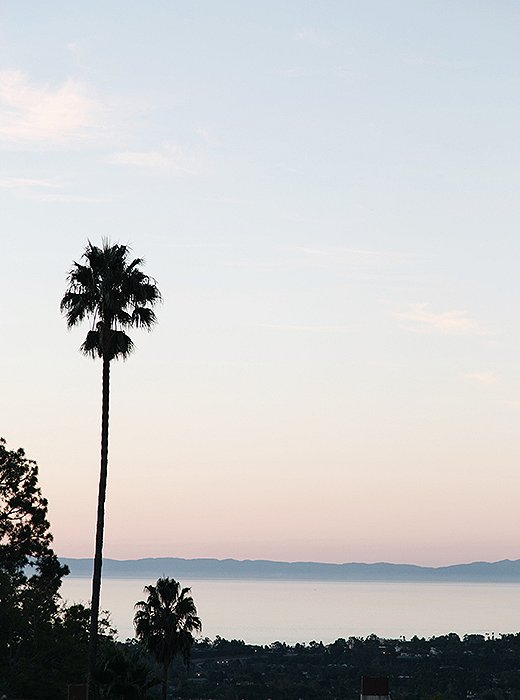 What to Do
"One of the things I love most about Santa Barbara," says Anne, "is how you can be walking along State Street—which is lovely but touristy—and take a turn down these warrens of old alleyways and courtyards that feel as if they've been there forever. Giving yourself permission to wander is important while you're there." On upper State, the historic Arlington Theatre is a favorite even if there's no show on. "I love the arcaded archways and beautiful little fountain—when you're there you get a sense for the grandiose influence of Hollywood on Santa Barbara, and it's so easy to envision all the stars coming up the coast to escape to the Riviera of California," she says.
If you're jonesing for a little celebrity-style pampering, drop by Float Luxury Spa, a day spa with "an outdoor seating area with a fountain surrounded by trees, and a boutique with such an amazing selection of natural skincare brands that every time I'm in there, I'm going, 'How have I never heard of this?'" says Anne.
And she always pays a visit to Santa Barbara's famed giant fig tree—the largest in the U.S.—on the corner of Montecito and Chapala Streets. "My mom and dad are botany professors," Anne says, "so it's really special to me—like being in the presence of an ancient being."
Santa Barbara does such a lovely job of making you feel a very strong sense of its past—but not in a frozen-in-time way. It always feels fresh.
Can't-Miss Photo Ops
One of Anne's favorite places to take photos is Lotusland, the Montecito estate and gardens formerly owned by a charismatic opera singer notorious for her devil-may-care take on boyfriends and botany. "Every nook and cranny in there is a shot," says Anne. She's also a fan of the vistas at Butterfly Beach: "White sand, some surfers, sunsets—you can't get any better." But one of the easiest ways to snap some stunning shots is simply by heading for higher ground. "It's incredible how a short drive up any of the hills gives you this incredible view of the city and coastline."