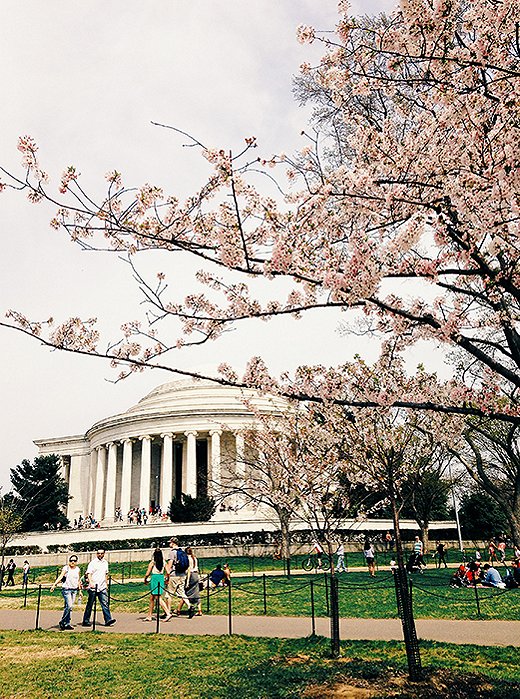 Politics aside, DC is having a moment. A vibrant creative community is thriving, the food scene is electric (the city just got its first Michelin Guide at the end of 2016), and on a local scale, the arts have never been more appreciated. And that's not taking into consideration the dreamy historic districts with their cobblestone streets and vine-wrapped row houses where the past seems alluringly present. Wanting a spirit guide to this city where so much is abuzz, we reached out to food photographer Reema Desai, who shoots for everyone from award-winning restaurants to local food incubators to Food & Wine and Garden & Gun magazines as well as catalogs the best spots in the city on her captivating Instagram account, @reema_desai.
"Twenty years ago, DC was all politicians and steakhouses—but now there's so much more to it," Reema says. "The people who live here are banding together, expressing themselves through creative ventures in food and art, and creating a supportive sense of community that feels so warm, inclusive, and special." There's never been a better time to visit.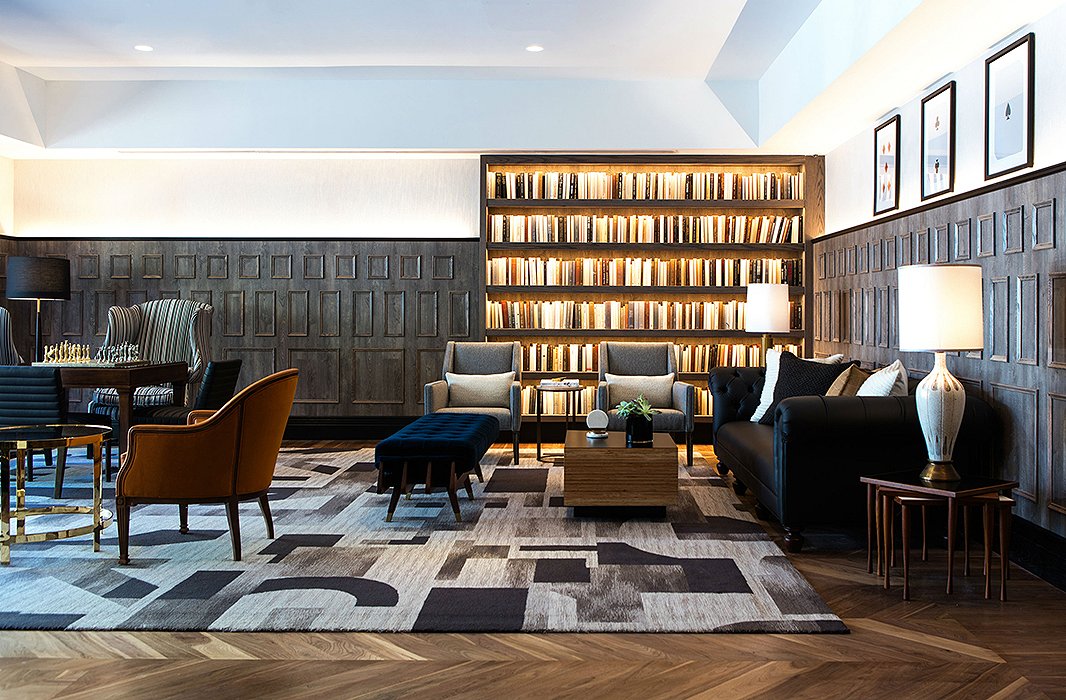 Kimpton Donovan Hotel
Where, you ask, does a DC local go to staycation? The insider answer is the Kimpton Donovan Hotel, whose mod downtown digs possess the ultimate amenity: "an amazing rooftop lounge and pool," says Reema. "In the summer, you get a good group of locals and visitors at the bar, but it's still super-relaxed and unpretentious, and it doesn't get obnoxiously crowded." As stunning as the view is, the food—enticing Asian small bites of the crispy-chicken-wing and duck-confit-spring-roll variety—more than holds its own.
Kimpton Mason & Rook Hotel
"Kimpton's currently doing some of the better hotels in the city," Reema says. Mason & Rook, a little sister to the Donovan (also with a rooftop bar and pool), recently opened in Logan Circle. "I've never stayed there, but every time I walk by it catches my eye," says Reema. "I've heard great things about the rooms, they have a solid bar, and they really cater to the community with cool pop-up events."
The Line D.C.
"I'm eagerly anticipating a staycation at the soon-to-open Line," says Reema. "I've visited the L.A. outpost and am seriously so excited to have one in my city!"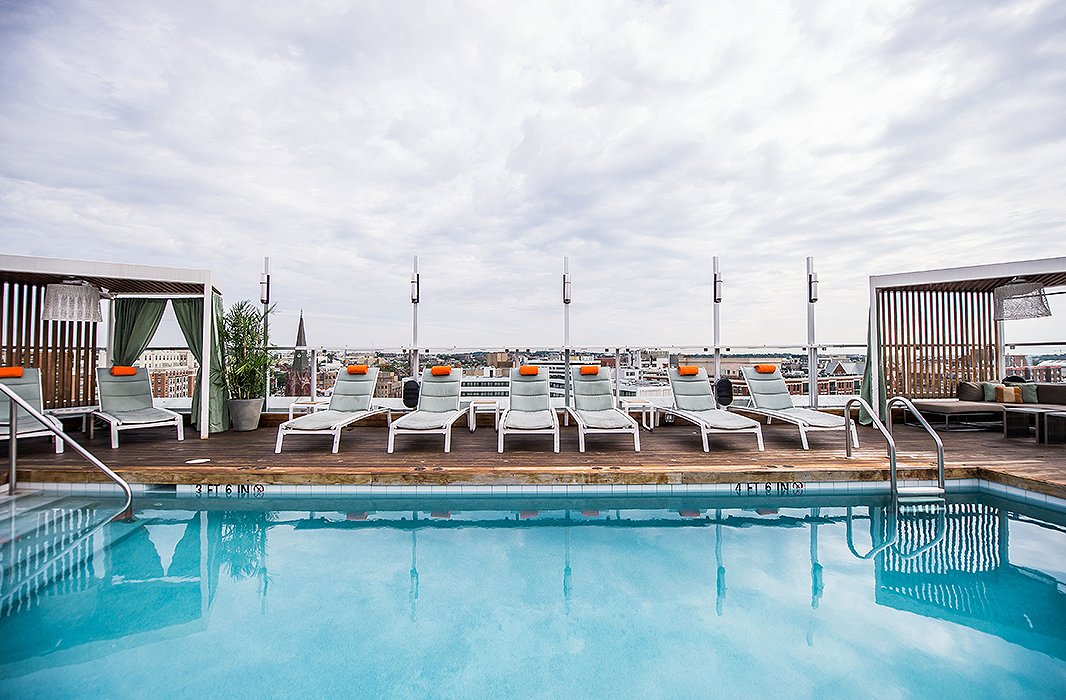 Lapis
"Eating is my favorite thing to do in DC, and my absolute favorite place at the moment is Lapis," says Reema of the Afghan restaurant in Adams Morgan known for its beautifully designed interior, complete with "amazing potted palms and stunning vintage Afghan rugs." Head there for brunch—a Sunday afternoon will do nicely if you can swing it—commandeer a patio table in the sun, and eat and drink the day away (literally; brunch comes with an all-you-can-drink option). "It's one of the best places when you just want to park it for a bit." Reema's go-to order? "The aushak dumplings—rich and delicious with leeks and beef."
Chaia
A farmers' market pop-up turned permanent Georgetown eatery, Chaia does "the most wonderful vegetarian tacos imaginable," from kale and potato with poblano crema to smoky collard greens with queso fresco.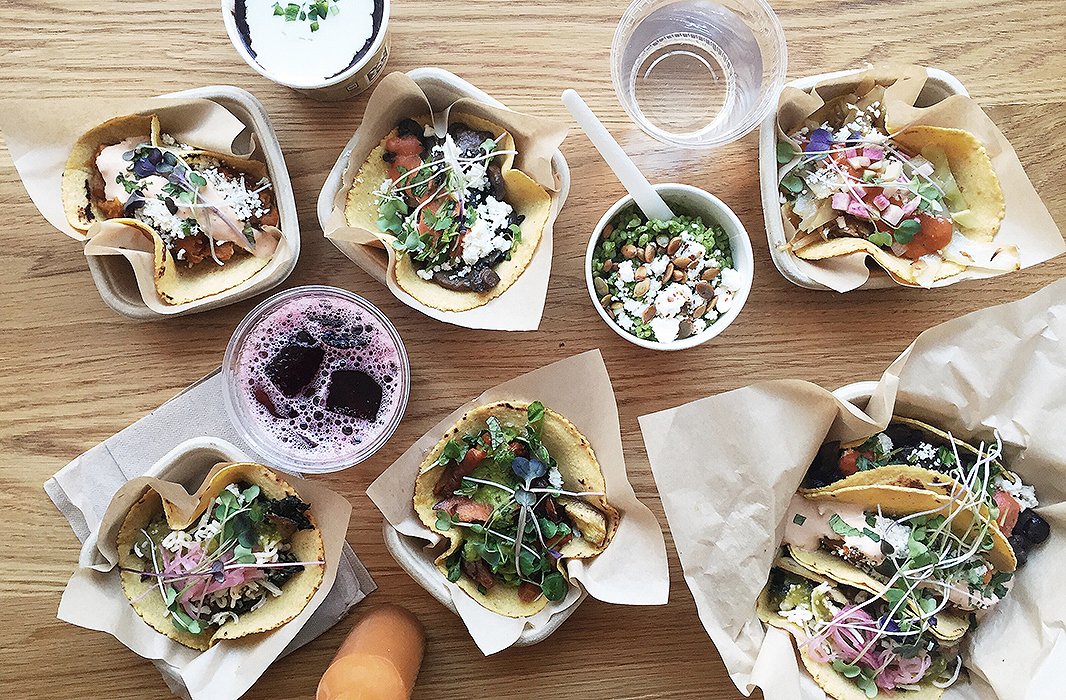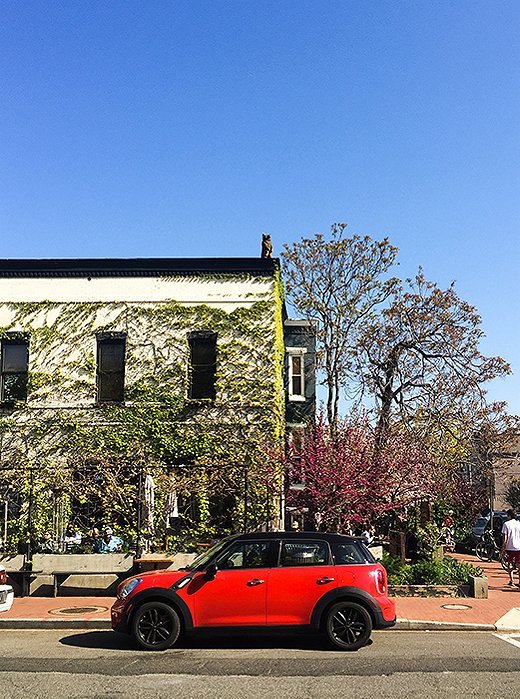 Big Bear Cafe
"A great neighborhood spot for coffee," this café and its vine-covered cobblestone patio see a lot of Reema, who drops in on the regular for a java hit with Mooch, her dachshund-cocker spaniel mix. "It's always buzzing with locals," Reema says.
Red Hen
A rustic neighborhood joint warmed by brick walls and wood slats on the ceiling, "superhomey" Red Hen is where you head when you want to drown in a bowl of homemade pasta. "They do comfort food at its best," says Reema. "Their cacio e pepe is wonderful," the passion of the staff rubs off on you, and the conversation flows as easily as the wine.
Colada Shop
Opened a couple of months ago, this fast-casual Cuban restaurant hits the spot at all times of day: "a quick Cuban coffee in the morning, a lunchtime Cuban sandwich, and an evening mojito and an order of empanadas on their patio," all backed by a lively Cuban soundtrack. And from the menus to the geometric tiles to the wall mural of a Cuban-smoking woman from Old Havana, it's visually arresting, flirting with the languorous stuck-in-time aspects of Cuban street life in a modern setting.
Other Favorites
"All-Purpose, run by the same owners of Red Hen, is my current favorite spot for fantastic pizza. Little Serow is a must-visit for Thai. And A. Litteri is the best no-nonsense spot to pick up charcuterie or an Italian sub."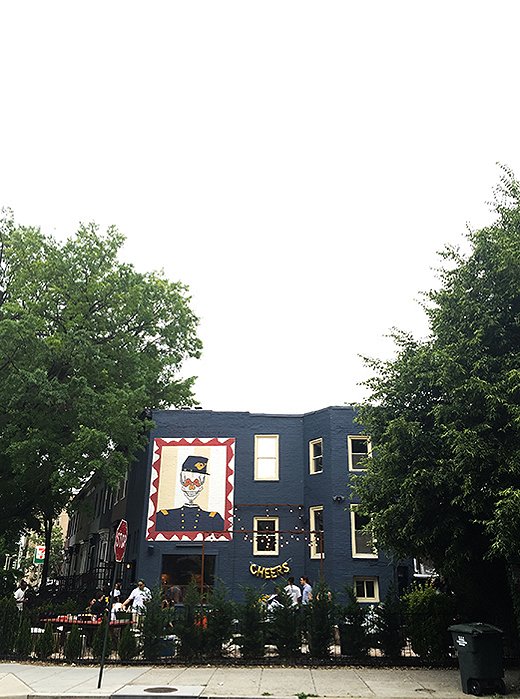 Le Jambe
Reema considers this cool little French wine bar "one of the most underrated spots in the city." Opened last year in the Shaw neighborhood, it has slipped under the radar—lucky for the locals regularly sliding into a spot at the bar or grabbing one of the marble-top tables, where bentwood chairs are juxtaposed against a graphic wall of street art. "They do a great happy hour, and the staff is unbelievably friendly and knowledgeable about their wines," says Reema.
A&D and Union Drinkery
If you want to cap off the night at a place "where a local might go on a random Thursday," A&D and Union Drinkery are two to know, says Reema. These sister bars are no-frills but all fun, with "cocktail programs that are a wonder."
POV at the W Hotel
This luxe, strap-on-your-heels bar feels like you've stepped into an IRL pop-art piece. "Drinks don't come cheap here, but the view is stunning," says Reema. And it's a stone's throw from the White House and the Eisenhower Building, "one of the most beautiful buildings in the city."
Other Favorites
"Ivy and Coney (if you want something authentically dive-y), the patio at Chaplin's (it wraps around the restaurant, and they put out blankets and heaters when it's chilly), and Italian-based Etto (they do a great Aperol Spritz)!"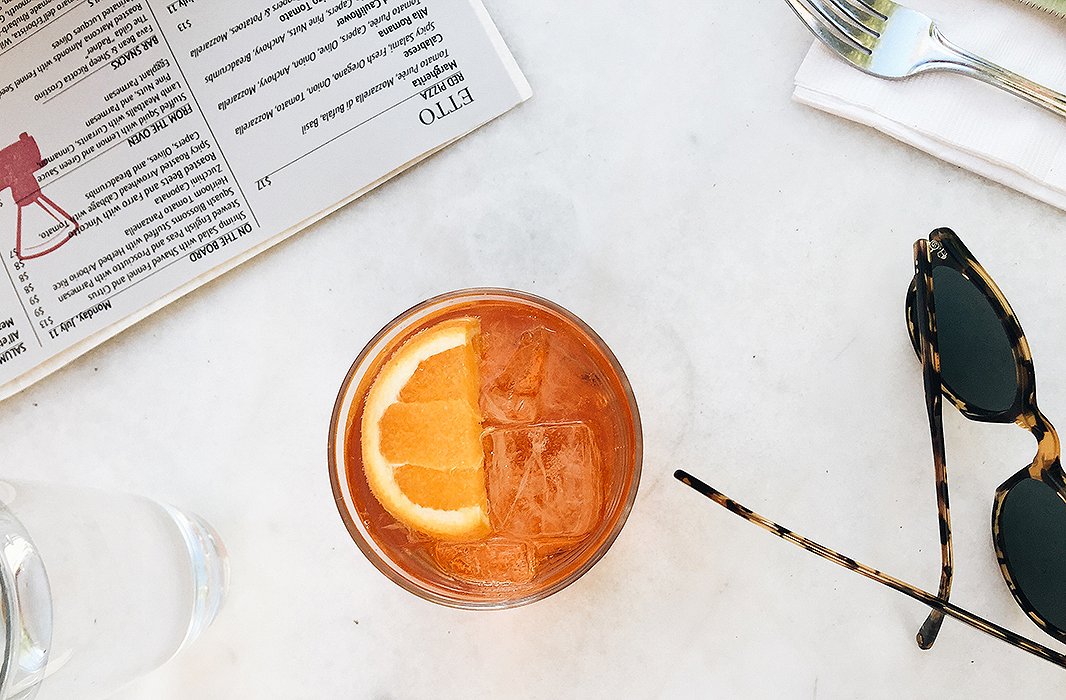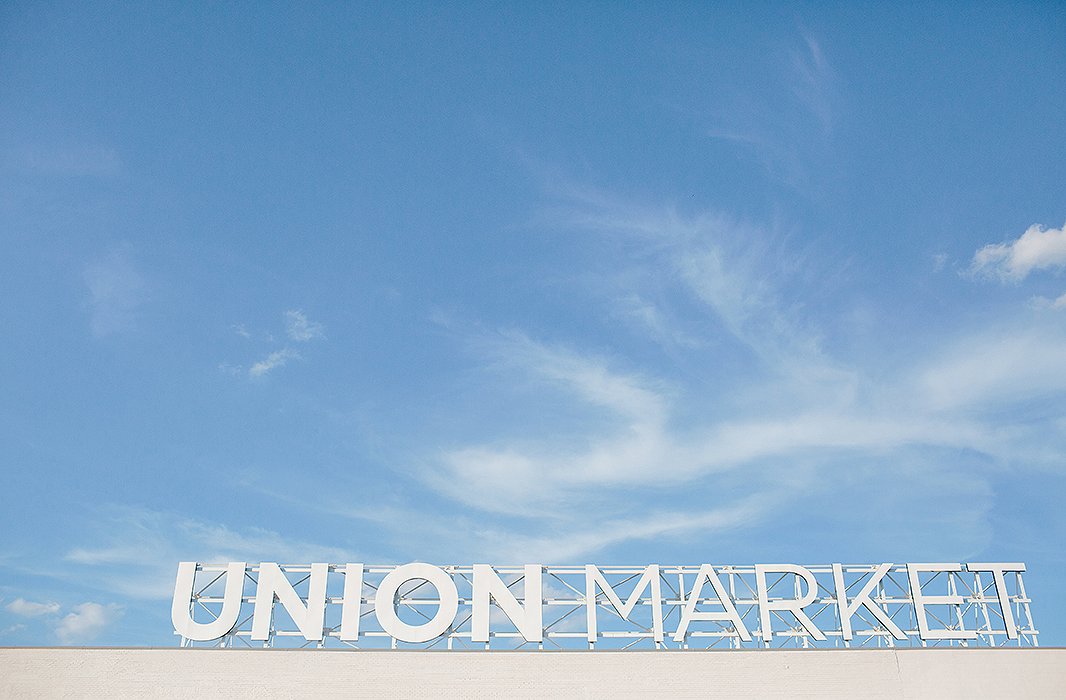 Union Market
"If, like me, your perfect gift is a wedge of cheese, Union Market is your spot," says Reema. Calling it a culinary destination isn't an oversell. The space—a huge 40,000 square feet—is part market, part food court, and part event space, where you can buy spices, fresh fish, crusty loaves of bread, and charcuterie; grab a coffee or a Korean taco to go; sit for a full dinner of burrata, casoncelli, and Mediterranean octopus; have an alfresco glass of rosé; participate in an artisanal rum tasting; and catch a movie at its summer drive-in series.
Salt & Sundry
Owned by a former travel and food writer (with Martha Stewart Living credits to her name), this addictive home-goods store will have visitors giddy over its pitch-perfect curation of pillows, candles, cutting boards, and more, all arranged just so on gorgeous shelves. But what makes Reema giddy is the cocktail ware: "Jiggers, smashers, stirrers, bitters… and owner Amanda [McClements] knows exactly what everything's for and can teach you so much," she says.
Little Leaf
The story goes that Salt & Sundry (above) opened a shop in Logan Circle, then another in Union Market, then moved into a second, larger space in Logan Circle. Only rather than giving up the original space, owner Amanda transformed it into a dreamy plant shop with banana-leaf wallpaper on one wall, open shelving, cool frond art, and plants from little (succulents) to big (person-size palms) up for grabs. "The interior is so beautiful, just going in there is an experience in and of its own," says Reema.
Kramerbooks
With the bookstore up front and the Afterwords café out back, Kramerbooks is "an institution" that's been charming city bookworms since 1976.
Current Boutique
Tucked into a pint-size whitewashed building, this consignment shop is known for a "cool edit of vintage clothing and accessories," Reema says. Even if you walk through the doors in browsing mode, you might walk back out with a woven Missoni belt, a Goorin Bros. hat, or a 1970s Reiss bomber that you'll want to plan an evening around.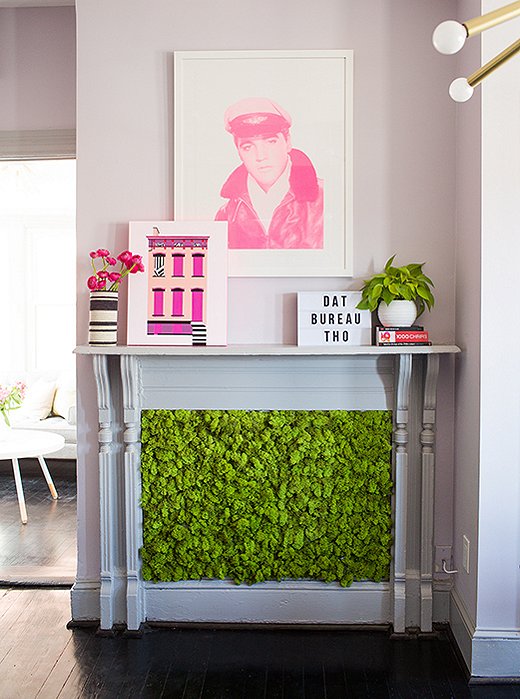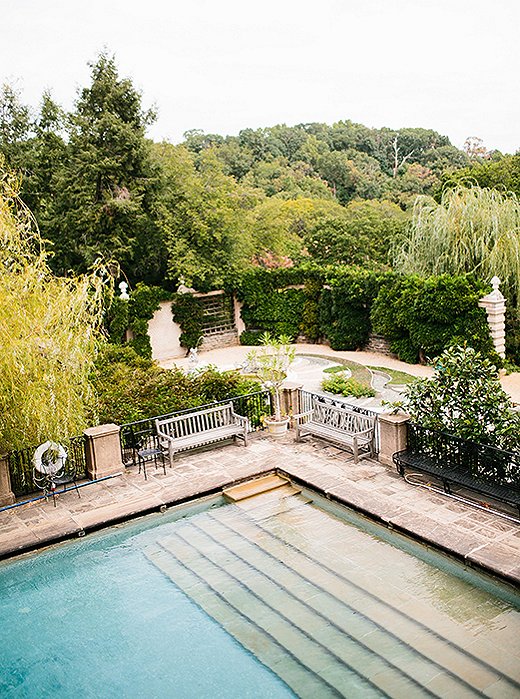 Bureau Studio
This brand-new creative co-working hub was opened by interior designer Kerra Michele. "She's a gem and so talented!" says Reema. The space is a little mod, a little feminine, and a little classic, and it regularly holds fun events at night. Even if you're in town for only a few days, definitely check it out if you want to connect with a creative community and have an experience that's truly local (and perhaps a bit boozy).
Dumbarton Oaks
In Georgetown, Dumbarton Oaks is home to a museum and gardens. While the museum is beautiful, the gardens—with their fountains, terraces, and pools—definitely make it worth the visit. "You'll feel like you've transported yourself to an entirely different world, only you're right in the middle of the city," Reema says. Pro tip: The gardens will be temporarily closing for upgrades in mid-July, so get there now!
Meridian Hill Park
"Sitting in Meridian Hill Park on a Sunday people-watching is something that absolutely never gets old to me," says Reema. "From the drum circles to the picnicking families, there are so many different walks of life that come together there." Plus the view out to the city is, in a word, spectacular.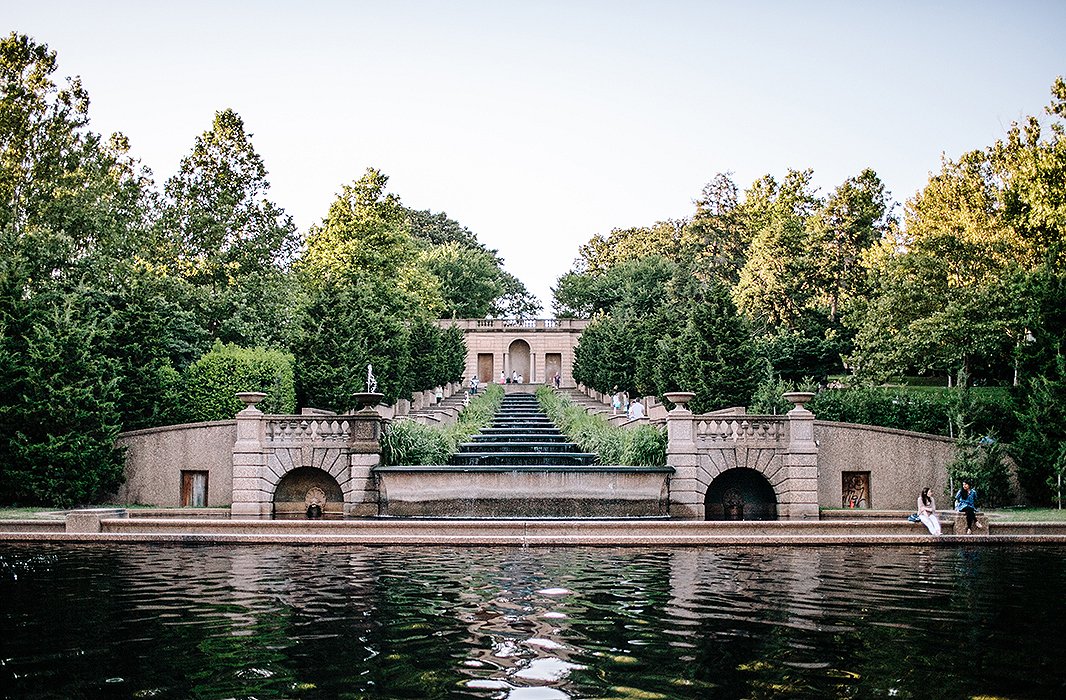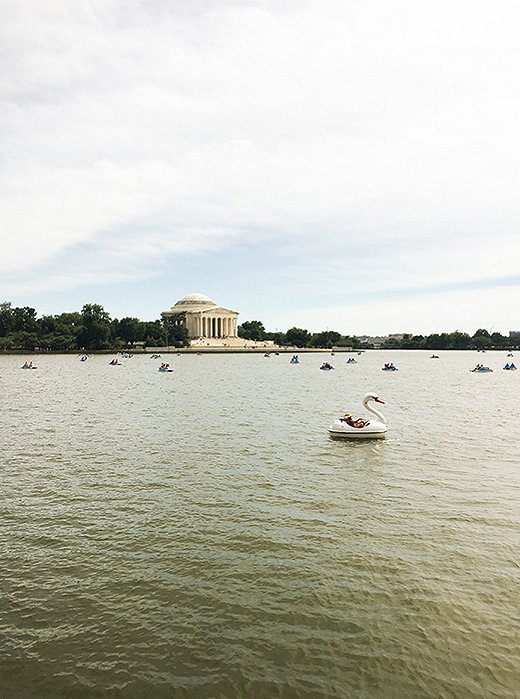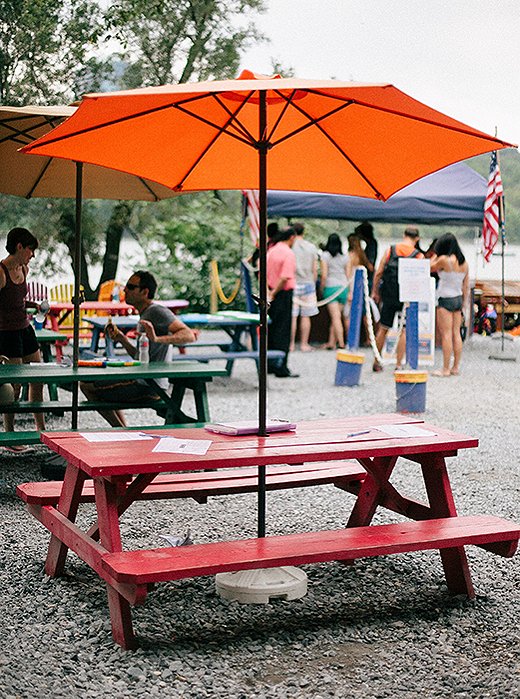 Potomac River
When summer rolls around, getting out on the Potomac via kayak or paddleboard is one of the best ways to see the city sans crowds. Snag your equipment at Key Bridge Boathouse and hit the water. "You can either head toward the monuments and Kennedy Center, or go the other way, which is a little more natural, a little calmer," says Reema.
First Friday Dupont
The first Friday of the month sees the "fantastic gallery scene" in Dupont Circle coming together for a chill night of wine and small bites, exhibit openings, pop-up shops, and even some interactive art experiences for all of us nonartists.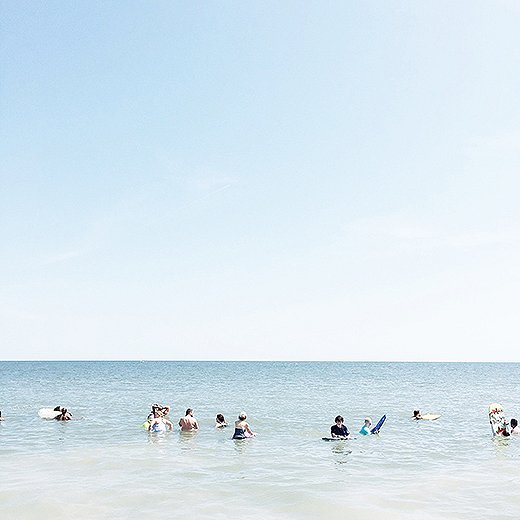 Rehoboth Beach, Delaware
Locals frequently jaunt out of town to spend weekends sunning on this buzzy strip of sand. It's the "quintessential summer getaway with a great boardwalk and fresh seafood," says Reema. And Dogfish Head Brewery makes a nice quick stop on the way home.
Richmond, Virginia
"Richmond is one of those cities that's revitalizing itself right now, with a great strip of restaurants, boutiques, and bars and a wonderful art museum," says Reema, who hangs in the Carytown and Fan District neighborhoods when she hits this historic town.
Barrel Oak Winery
About an hour outside of the city, Barrel Oak Winery is a "beautiful, dog-friendly vineyard and winery nestled in the Shenandoah Valley," says Reema. "Bring your picnic, buy a bottle or two, and spend a day there." Around you will be families, couples, and bachelorette parties; stretched out in front of you will be beautiful views of the valley's rolling hills.