If you're anything like us, your bookshelves are overflowing with inspiring tomes by many of the most brilliant designers, architects, and tastemakers. So when we heard about a new book that brought together the wisdom and style of 100 of the country's top designers, we couldn't wait to get our hands on a copy. Edited by Carl Dellatore, Rizzoli's new Interior Design Master Class features essays on everything from design theory to personal inspirations, each written by America's biggest design stars, such as Kelly Wearstler, Thomas O'Brien, and Alexa Hampton.
Here, while poring over each gorgeous page, we've gathered our favorite decorating insights from these stylesetters.
Communications should be verbal and visual. Learning what a client does not like and why is as important as what he or she does like. The more open the client is, the stronger the outcome.
Designers on… Editing with Confidence
"Confidence in design, as in life, comes down to the answers to a few core questions: Does it make sense? Is it going to be comfortable? Are you going to enjoy it? Does it feel good? And, most importantly, does it make you happy?"—Robert Stilin
"The daily observation of my surroundings has built in me the capacity to discern and, hopefully, be a better designer. And good design, for me, is anything that is resolved… the extraneous stripped away."—Barbara Barry
"Steering clear of the obvious somehow yields elegance again and again, so long as it is governed by a sense of restraint."—Steven Volpe
"Trusting your intuition can produce design magic."—Amanda Nisbet
There is some deep part of human nature driven to amass possessions to make a home feel cozy and finished. Yet with too much of too many good things, environments become oppressive, regardless of how beautiful each individual object may be.
Designers on… Instilling Intrigue
"The most welcoming spaces are those that are interesting but not overpowering. This is achieved through layering of objects into the space: art, books, items collected from travels around the world or just your neighborhood."—Timothy Corrigan
"My own approach to design is to understand framing the way a director might make sense of setting a scene. I adjust the central theme and then step back, again and again, as if looking at a vignette or a still life."—Richard Mishaan
"Texture is not just about the tactile feel of an object—the chunky rug, the rustic weave of a Belgian linen, or a slab of subtly honed marble. Texture in a room is also created by the interactions of pieces, like a high-pile rug on a satin-finish hardwood floor or a rough-hewn glazed vase on a polished marble table. Shape and size can also be tactile; together, they create a landscape in a room that can be seen and felt."—Timothy Brown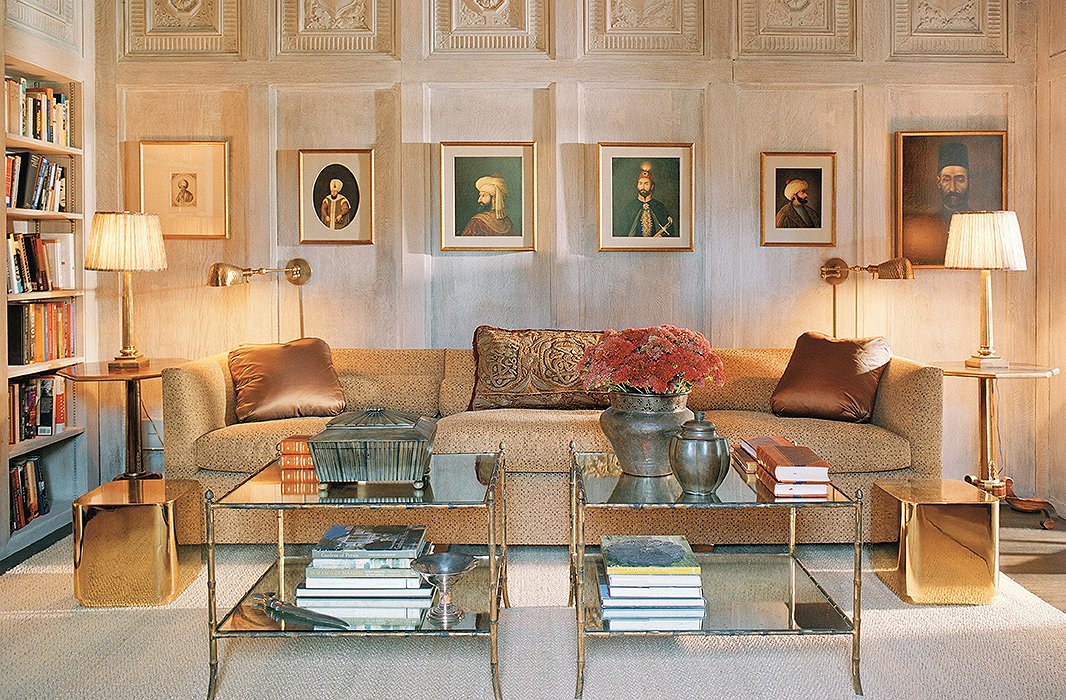 Things needn't be expensive, but materials must exude honesty. They must be a true representation of what the client wants, whether a simple basket or a gilded bronze statue. Honesty in materials and purity of objects are very important.
Designers on… Blending Purposeful with Personal
"Rooms need to be functional as well as beautiful. Thinking first how the room will be used is essential to creating a comfortable space."—Bunny Williams
"Our homes are our havens, so why shouldn't every aspect be addressed with a couturier's eye? When an interior designer is involved, it is the close and often intimate collaboration with the client that produces the most authentic results."—Charlotte Moss
"A well-designed home is full of stories, but at the same time it needs no explanation. It is evidence of one's life. As with couture fashion, it fits only the people who live there and would be ill-suited to anyone else."—Scott Salvator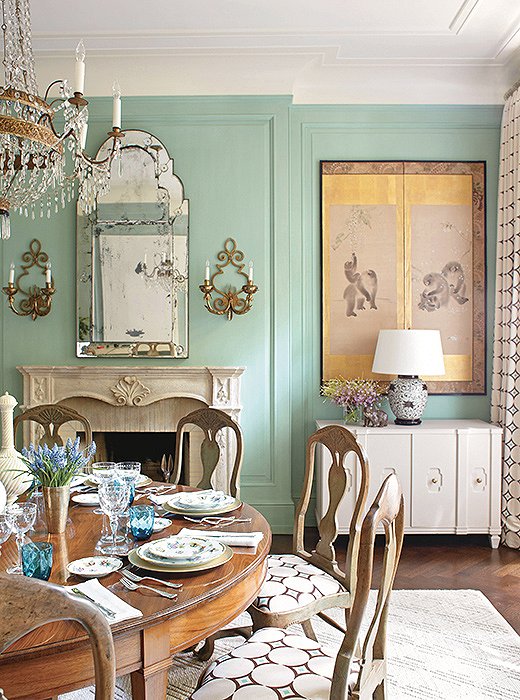 The intrinsic beauty, the 'soul' of an object captivates me. A rich past life is revealed through antiques, but historical context is secondary to their essential visual power. I use antiques in my interiors to elicit emotions from the individuals who inhabit the space.
Designers on… Creating Structure
"It's my belief that symmetry, in all forms, is as integral to interior design as it is to life. Regardless of the method of symmetry used within a livable space, each element is carefully and intentionally placed."—Mark Cunningham
"Proportion is all about perception. Beauty may be in the eyes of the beholder, but when it comes to interiors, the space between things is just as important as the size of the objects themselves."—Campion Platt
"The best rooms I have encountered are those that read simply. This is not to say that they are empty, but that the furniture bears a very exact proportion to the total scale of the space. One element always complements the other; there is a fine balance between them that works like a well-choreographed ballet."—Juan Montoya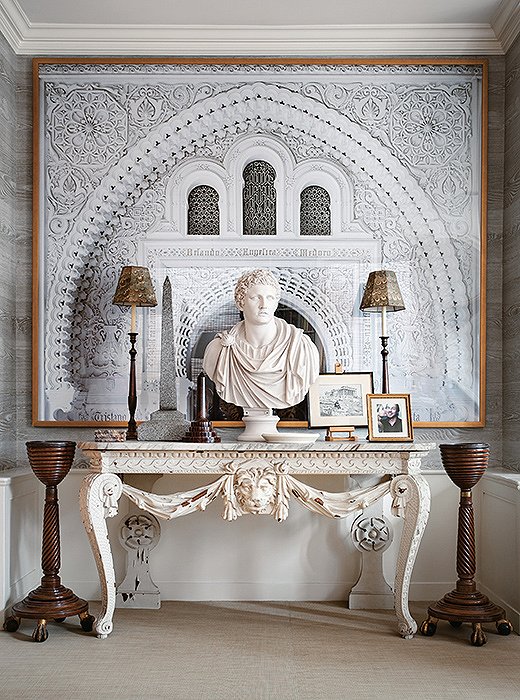 Tradition in design can mean a lot of things, both visible and invisible. In the most obvious sense, tradition in interior design is an anchor. It doesn't drag a room down, or tether it, I hope; but rather, tradition can connect and locate a space in a context.
Designers on… Finding Your Flair
"When you find your style and embrace it in your work and in your life, you feel more comfortable because it will be authentic to you. Style is about expressing yourself."—Suzanne Kasler
"Glamour within a home calls for thoughtful attention to detail, the simple act of curating a vanity or well-appointed kitchen. Mystery plays a prominent part as well; there must be something left unsaid, a demureness that leaves the ineffable in its wake."—Kelly Wearstler
"I try to look to the past and reinvent it for the future. Time and ideas push us forward, but there is always a reference in the past that, as a designer, I can point to for influence. One of my absolute favorite things to do in decorating is to find something good but slightly overlooked and make it great."—Miles Redd
Think of red like a spice—use it wisely and in good measure, and it will bring zip to your life.
Designers on… Harnessing Color
"Color should be an expression of happiness."—Mario Buatta
"I noticed almost immediately that gray was a very potent player in the game of manipulating space and that, unlike some brighter hues, it never got loud, aggressive, or abrasive. No matter what shade—wispy and pale or dark and brooding, cool and aloof or warm and welcoming—gray always remains soft-spoken, tranquil, and restful."—Laura Bohn
"All in all, a neutral palette results in a tailored, cohesive space in which there is much more than meets the eye. Such rooms are appreciated on many levels, as there is always something new to discover."—Mariette Himes Gomez and Brooke Gomez  
"Black is synonymous with luxury and mystery. Whether as an accent or dominant color, it transmits a powerful message of art and style in any room."—Kara Mann
Dynamic and ever-changing, the employment of traditional design should never be mistaken for stodginess.
Designers on… Fostering Inspiration
"Inspiration is not imitation. It is not simply recreating something you have seen; it is about taking something you have experienced and allowing it to filter through your own aesthetic sensibilities so that when it emerges, it comes out new."—Thomas Pheasant
"Design, like cooking, evolves and improves over years of experience. It is when one is most familiar with a preparation that one can take creative liberties. A designer's work becomes special when he or she begins to improvise."—Carl D'Aquino and Francine Monaco
"When I create rooms and houses, I sometimes know precisely where the spark comes from for a particular detail. Other times, though, I don't, although it feels right. That's the essence of design. What I am aware of, however, is that my choices come from a collective memory of things I've seen and places I've experienced in person. Whether at home or overseas, travel is my ultimate source of inspiration."—Matthew Patrick Smyth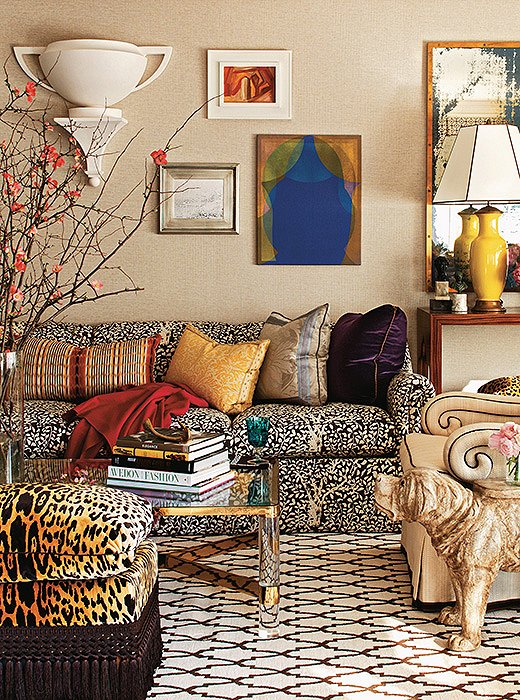 When executed properly, design is about interests and expression; it's innate. You just have to pay attention to what you're passionate about.