As we move into fall, our minds are turning to moodier, cozier rooms than the bright, effervescent spaces we're drawn to in summer. Gray, a hue that works year-round, seems fitting for this transitional time. For a little inspiration, we reached out to some of our favorite interior designers to find out which gray paints they love. Read on for their top picks.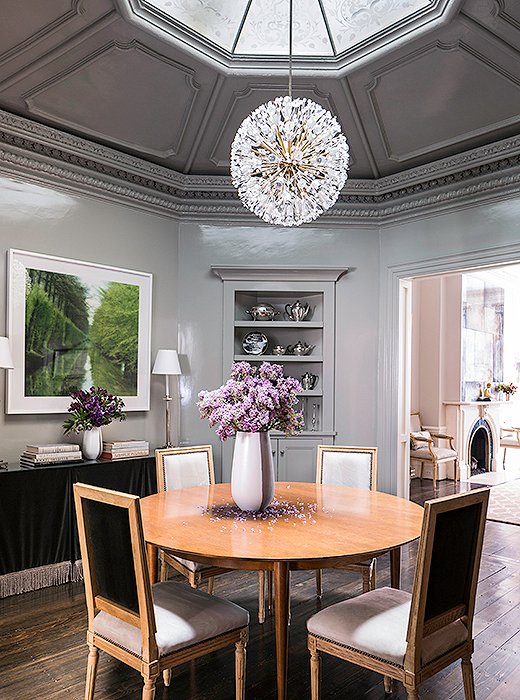 Nina Farmer
The favorite: Lamp Room Gray by Farrow & Ball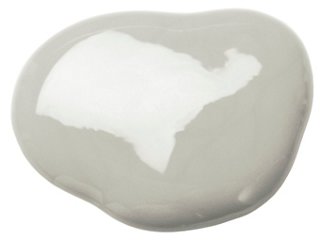 Boston-based interior designer Nina Farmer used this elegant gray in high-gloss from floor to ceiling in a client's dining room. "I love how this color can change dramatically based on the time of day and light quality," she says. "It has a lot of depth to it, so it doesn't fall flat like some gray paints do." 
Nina's tip: "In order to get the most out of this color it's best to layer it with rich accent tones. I really like the way it responds to dark green."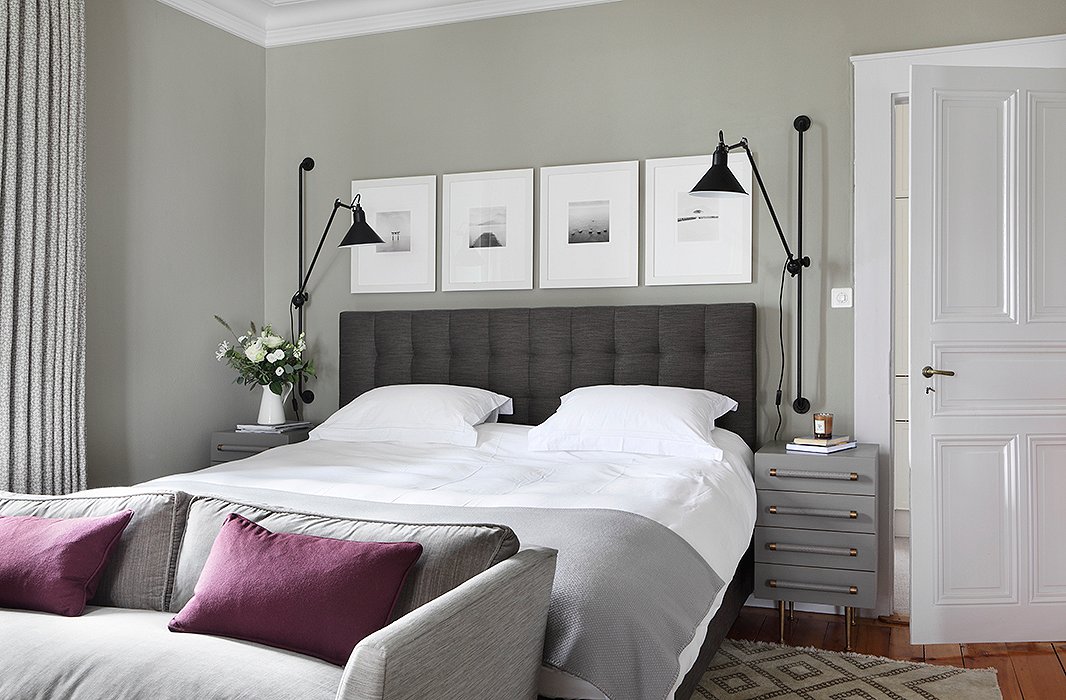 Turner Pocock
The favorite: Hardwick White by Farrow & Ball
"We use grays a lot, as they are a fantastic backdrop to our otherwise mainly colorful and patterned design style," London-based designer Emma Pocock of Turner Pocock tells us. "Hardwick White is quite moody yet warm, and it changes colors in different lights, as Farrow & Ball's colors often do." 
Emma's tip: Because this home is located on Lake Geneva in Switzerland, the colors surrounding it "range from grays to greens and blues of the water, moving to the natural lilacs and purples one sees in the wildflowers and heathers on the mountains," Emma notes. "Gray is the perfect backdrop to these colors, as it feels so natural itself. It quietly enhances the colors and patterns set in front of it without competing against them."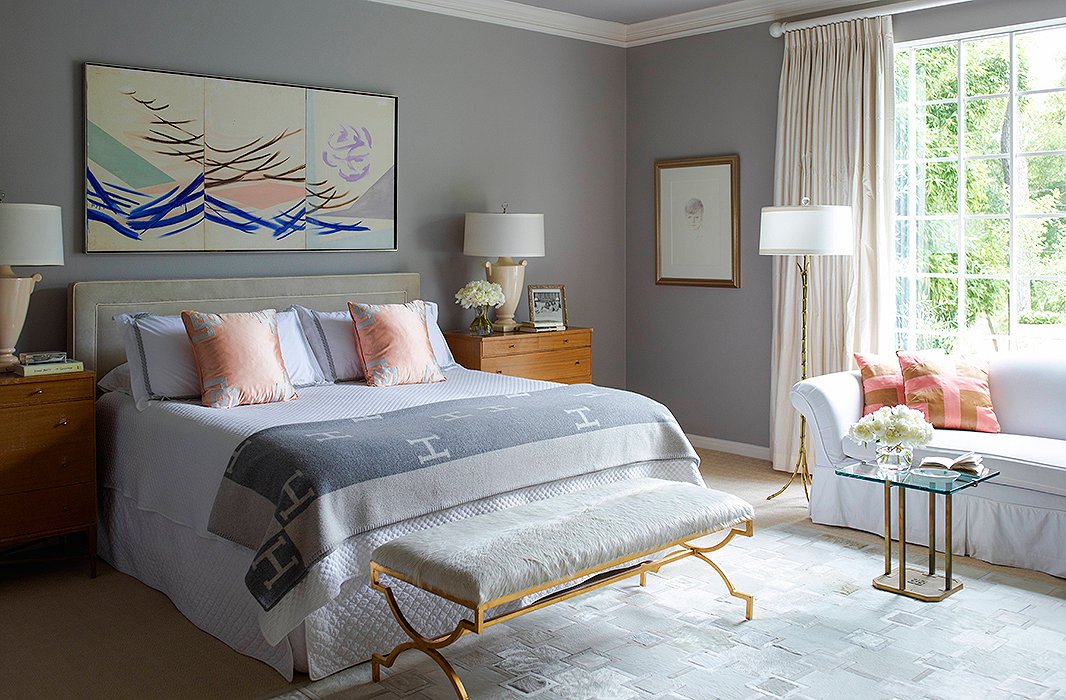 Jan Showers
The favorite: Homestead Green by Benjamin Moore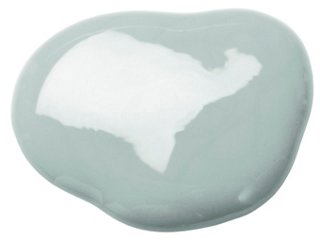 For her daughter Susanna's master bedroom in Texas, Dallas native Jan Showers opted for a grayish green shade. "We wanted cool colors throughout the house, since the climate in Houston is primarily warm most of the year," she says.
Jan's tip: "I think grays are always lovely cool colors, and warm tones naturally complement them. In this case, we chose to use corals and pinks to achieve that warmth along with gold leafing on the bench, the wood tones of the commodes, and the white Kyle Bunting cowhide rug."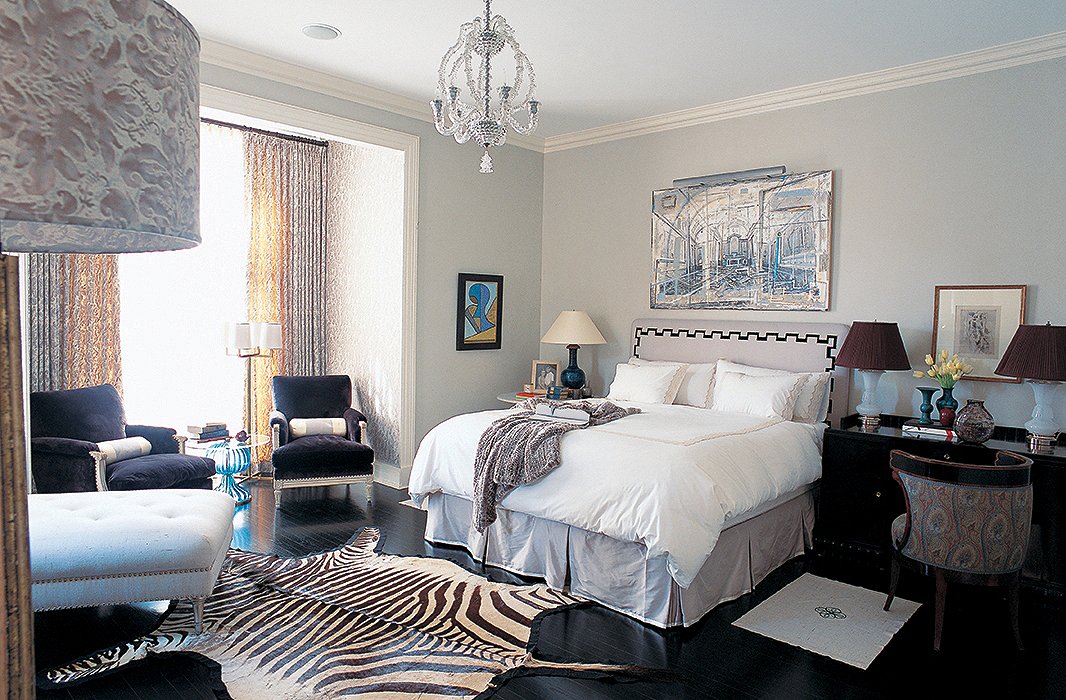 Alessandra Branca
The favorite: a custom Venetian plaster
For this Chicago bedroom, designer Alessandra Branca, who has offices in Chicago and New York, mixed a soft silvery hue in Venetian plaster. "What I loved was that it was a combination of soft beige and gray, giving a wondrous light," she says.
Alessandra's tip: "I like to mix cool colors with flashes of warm colors; a wonderful magenta works beautifully, for instance, with these grays—or a sunny yellow."
Jenny Wolf
The favorite: Pigeon by Farrow & Ball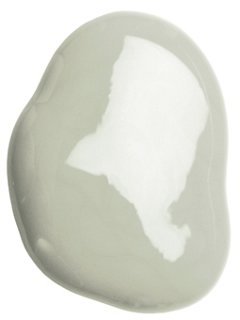 New York-based Jenny Wolf chose serene Pigeon by Farrow & Ball for her client's Chelsea kitchen, as well as for her own office. "I love that this gray-green paint has a softness to it and looks great on both walls and millwork," she says.
Jenny's tip: "I love pairing this color with blacks and brass. It has a real French feel and is very sophisticated. I once had a hallway painted in it, where I gilded faux panels on top—it was so beautiful!"
Alex Papachristidis
The favorite: Graytint by Benjamin Moore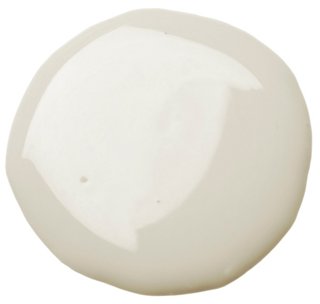 Selected by his partner on the project, designer Fruzsina Keehn, Benjamin Moore's Graytint "was a great shade of gray that really complemented" this stately antiques-filled living room, New York designer Alex Papachristidis tells us. 
Alex's tip: "Gray looks beautiful partnered with white as well as other shades of gray. I also adore decorating with gray when it's mixed with coral and yellow."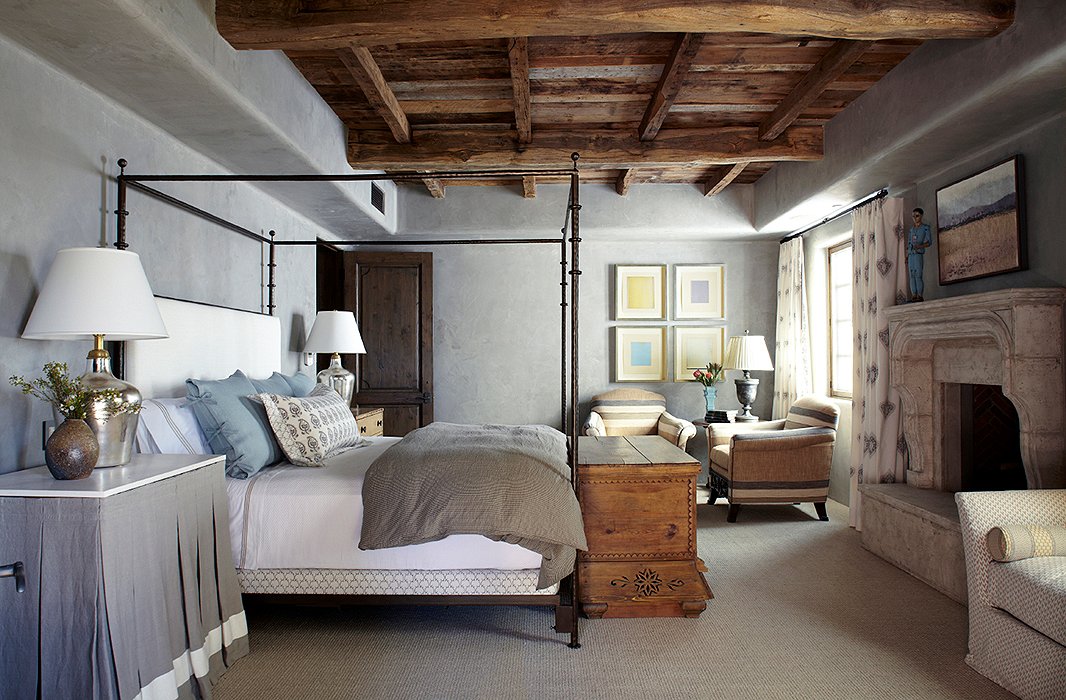 Wiseman & Gale
The favorite: Ellie Gray by Sherwin-Williams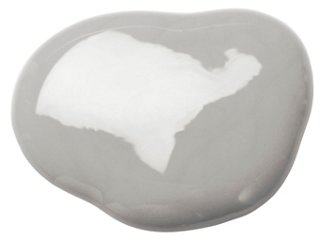 "Designing with our desert light, I knew I did not want a gray that was too cool," says Scottsdale, AZ-based designer Jana Parker Lee of Wiseman and Gale Interiors of her choice for a client's bedroom in Carefree, AZ. "Ellie Gray has just enough cool tone to contrast nicely with the taupe tones of the fabrics. The antique pine tones of the ceiling beams and the chest serve as a complementary accent color in the room."
Jana's tip: "This gray is perfect to use when you are working in sunny climates, and it works great with yellows, antique pine, and any shade of blue."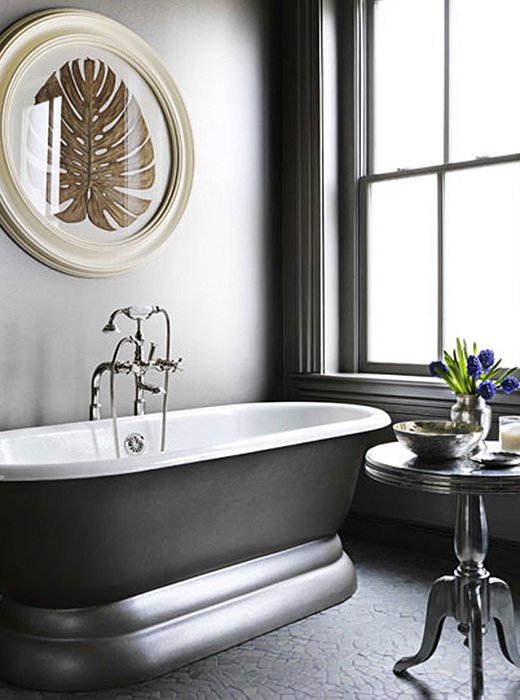 Barry Dixon
The favorite: Ambassador Sterling Metallic Paint by Ralph Lauren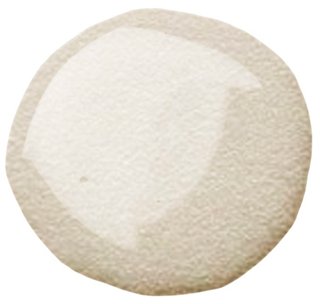 The silvery color and metallic finish of this paint "lend a glamorous shimmer to any room," says Virginia designer Barry Dixon, "especially when used as we did here on every surface—ceilings, walls, trims, doors, etc."
Barry's tip: "Keep it simple and modern. It works really well with various dark and light neutral shades—shades of gray, gray-blue, and stone."