Blue is one hue that will never go out of style. But with so many shades available, how does one begin to choose the right blue paint? For a little inspiration, we reached out to some of our favorite interior designers to find out which blue paint they love the most. Read on for their top picks.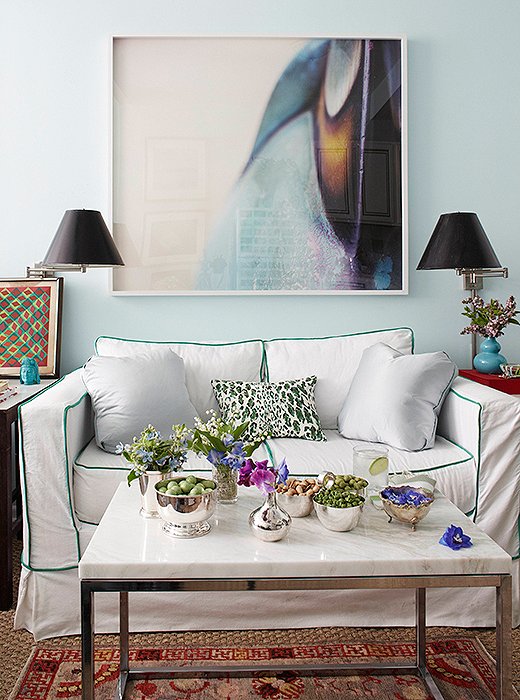 Nick Olsen
The favorite: Ocean Spray by Benjamin Moore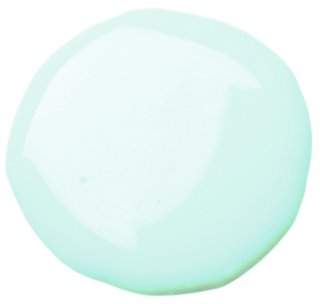 "I'm a Pisces and naturally drawn to watery shades like this one," says the New York-based designer, "right where blue meets green."
Nick's tip: "Of course it looks great with white and other neutrals, but pairing pale aqua with scarlet or royal purple feels unexpected and far less beachy."
Lilly Bunn
The favorite: Blue Marguerite by Benjamin Moore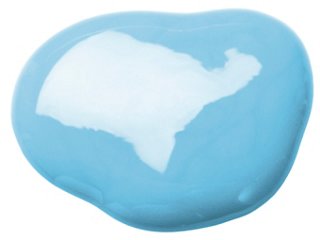 New York-based Lilly Bunn selected this sprightly blue in a high-gloss finish for a client's hallway. "This is such a pretty blue when you do it in a high gloss," she says. "It reminds me of the ocean."
Lilly's tip: "I would love to see [this color paired with] a little green silk-velvet ottoman. Green and silk velvet are two of my top picks for any room!"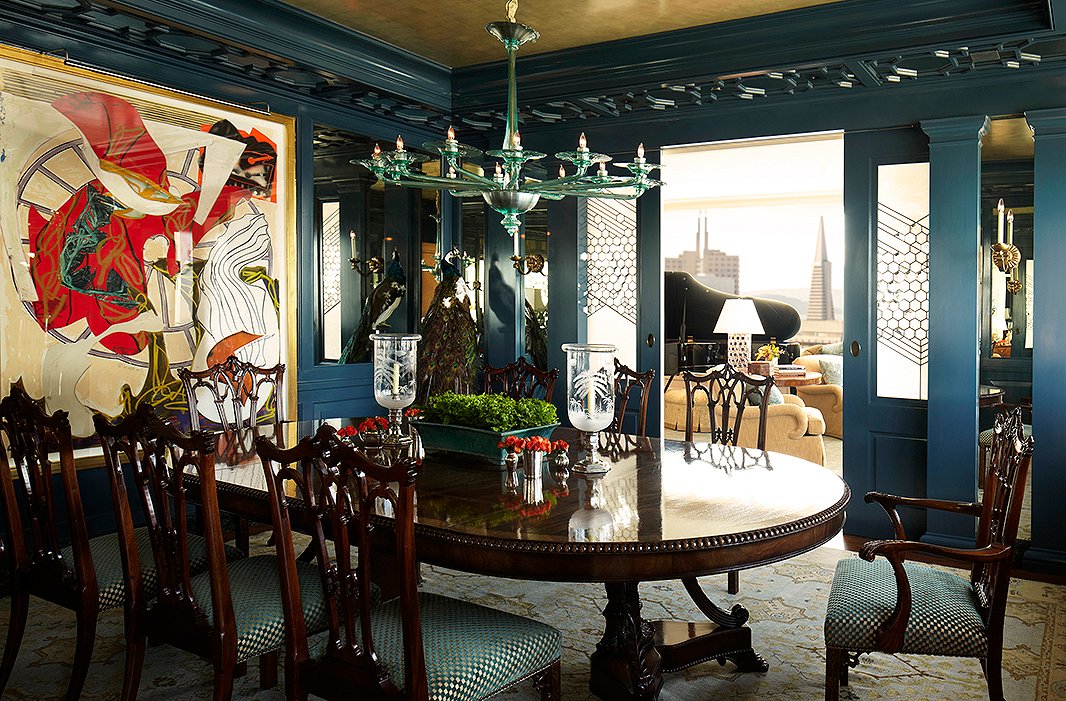 Suzanne Tucker, Tucker & Marks
The favorite: Vermont Slate by Benjamin Moore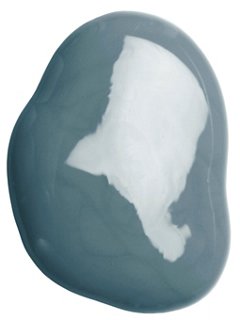 "I love the deep saturation of this vibrant shade of what I refer to as a peacock blue," says San Francisco–based Suzanne Tucker of Tucker & Marks. "Lacquering the walls of a dining room on the 52nd floor of a contemporary high-rise with this gorgeous blue embraced the breathtaking views of the San Francisco Bay, with its wide expanses of spectacular sky making it seamless during the day and dramatically sexy at night."
Suzanne's tip: "I like to mix cooler shades with warm, so the gold-leafed ceiling in this room became the perfect complement for this rich peacock blue."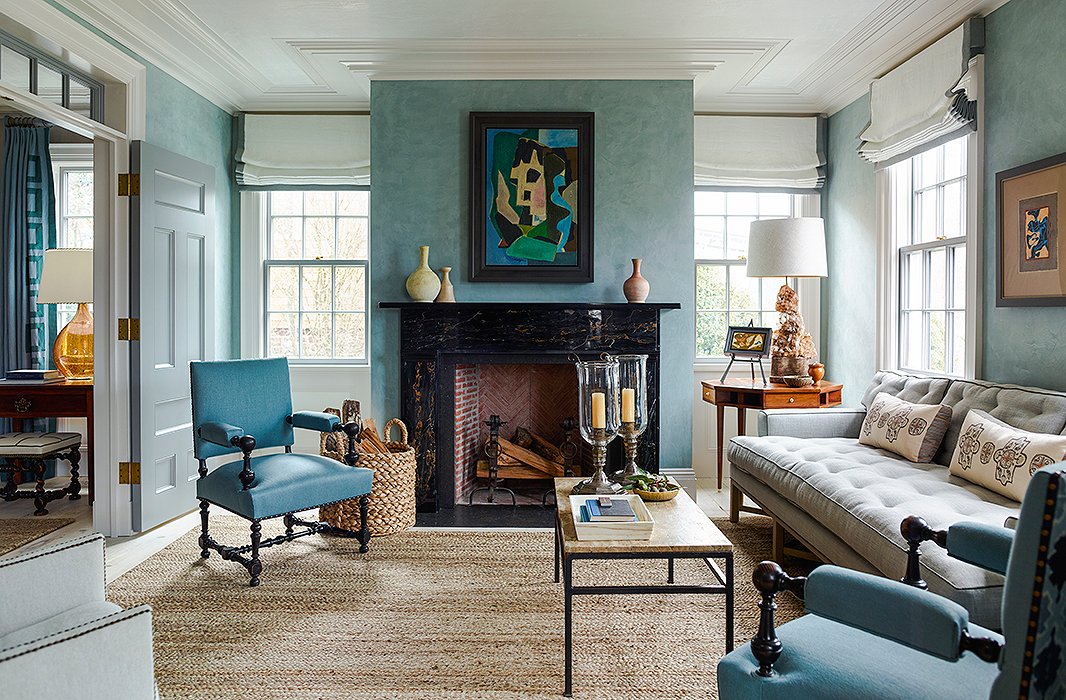 Steven Gambrel
The favorite: Metropolitan by Benjamin Moore, with Venetian plaster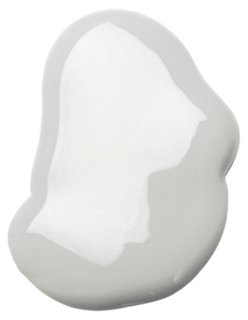 New York-based designer Steven Gambrel mixes Venetian plaster with a half-formula of Metropolitan to achieve his perfect blue. "I love this shade because it is neither masculine nor feminine and is reminiscent of the sky. It feels right in all seasons," he says.
Steven's tip: "This blue works so well with crisp whites and neutrals like sea grass."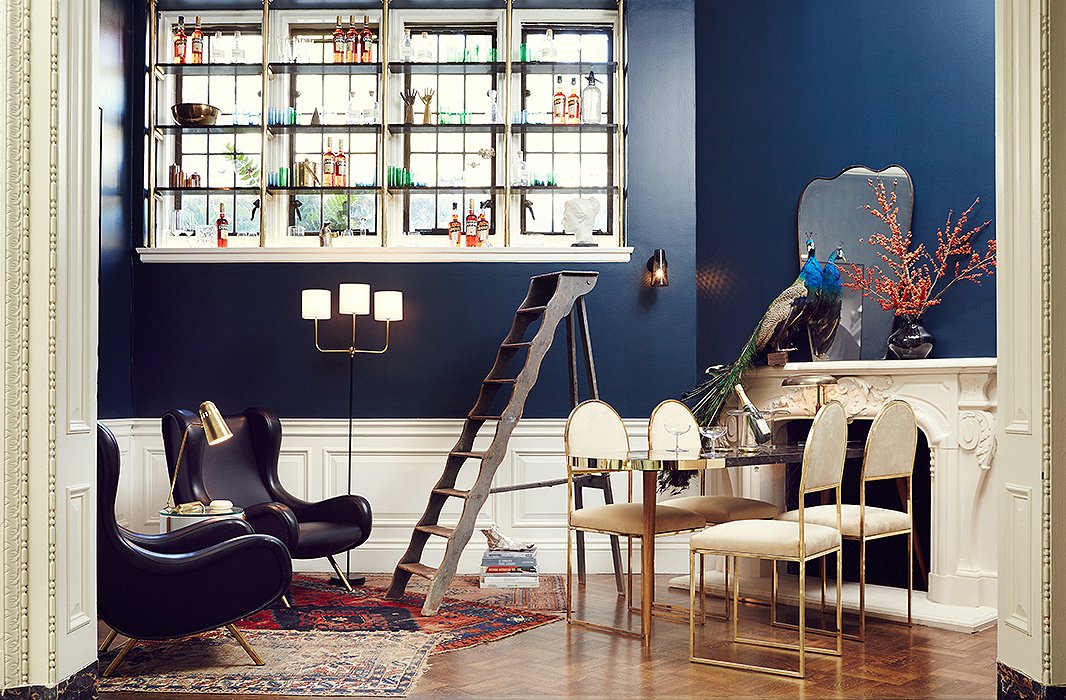 Mat Sanders, Consort Design
The favorite: Hague Blue by Farrow & Ball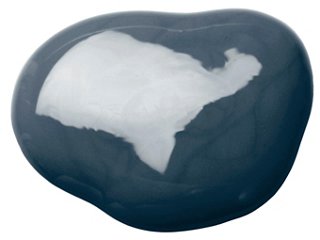 "This particular shade of blue is a perfect navy with a dash of peacock blue, with a slight green undertone adding plenty of drama and depth to any space," says Los Angeles-based designer Mat Sanders of Consort Design. "In this social salon, we wanted a gentleman's-club vibe with a deep, intense, modern, and yet completely classic look."
Mat's tip: "We love to use blue as a neutral. Dark shades like this one make a striking background for fabrics, furnishings, and accessories. Add lush textures, vary the hues just a tad, and you'll have a winning combination."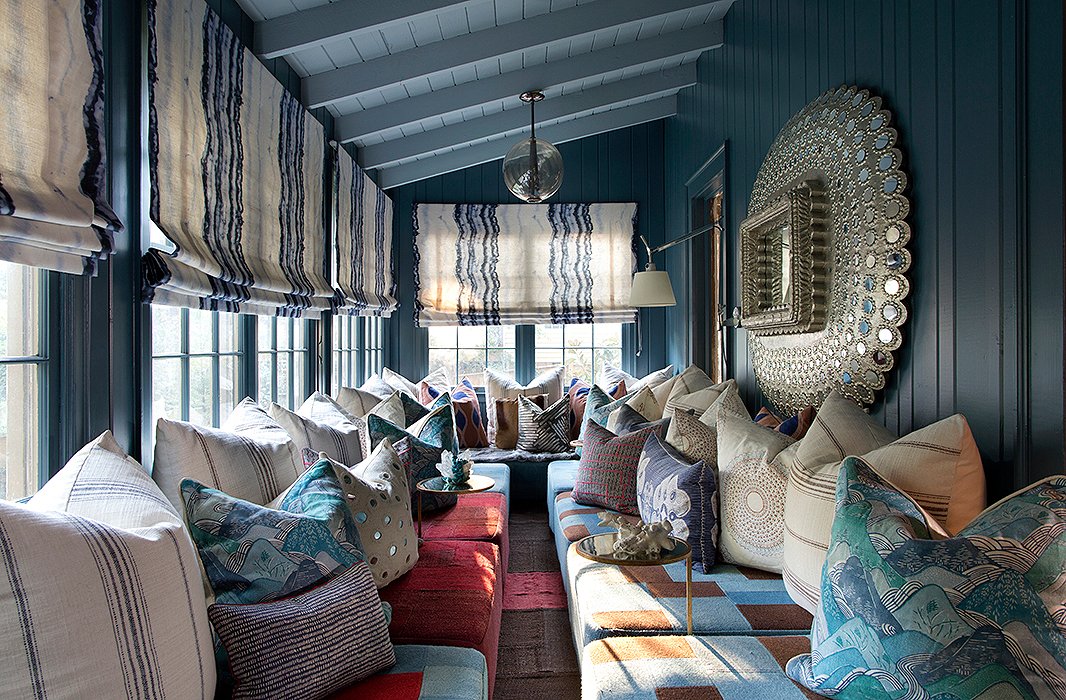 Jayme Armour
The favorite: New Moon by Pratt & Lambert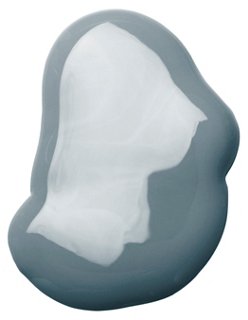 Atlanta-based Jayme Armour used this deep blue on the walls of a client's sunroom. (The ceiling is Pratt & Lambert's Blue Fog). "It's a fresh interpretation of navy—a more jovial take on the tried-and-true classic," she says. "And like navy, it makes for an amazing backdrop to everything from neutrals to brights."
Jayme's tip: "I love using it in a room with darker and lighter shades of blue and then a punch of wild color."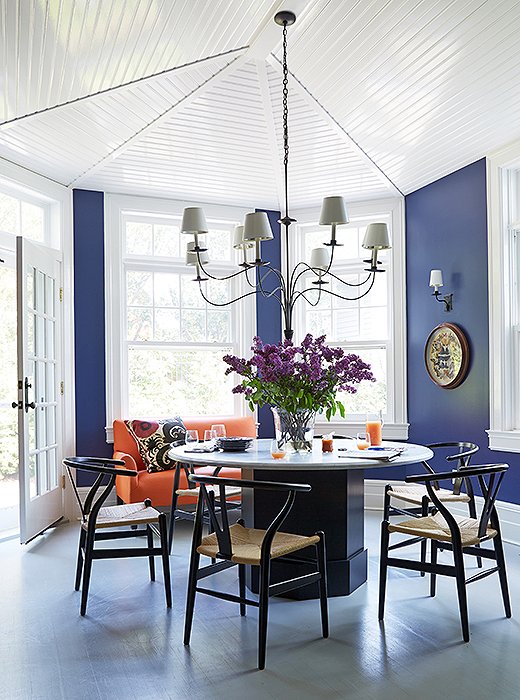 Patrick Mele
The favorite: Patriot Blue mixed with Bold Blue, both by Benjamin Moore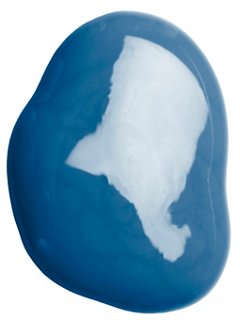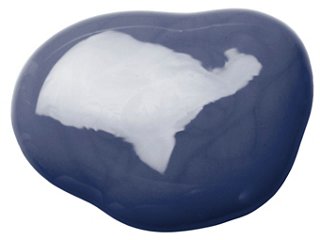 New York-based Patrick Mele's favorite blue, which he created for a breakfast room in a Victorian house in Westchester County, NY, is a custom one, mixed in a 50/50 ratio. "I combined the two in order to get as close as I could to a Dutch tile I had used to clad the walls, floor to ceiling, in the adjacent kitchen," he says. "The depth and strength of the Bold Blue mixed with the brightness of the Patriot was perfect: not too navy, not too marine, not too preppy… a rich, sophisticated blue."
Patrick's tip: "The combination of blue and white is an age-old classic. However, when mixed with black, I find the combination gutsier and less sweet or predictable. Blue and white or cream can often skew feminine; by combining blue with white and black or charcoal gray or darker greens, the color story becomes moodier and sexier. Finally, combining blue with the other primary colors is a surefire way to a successful outcome."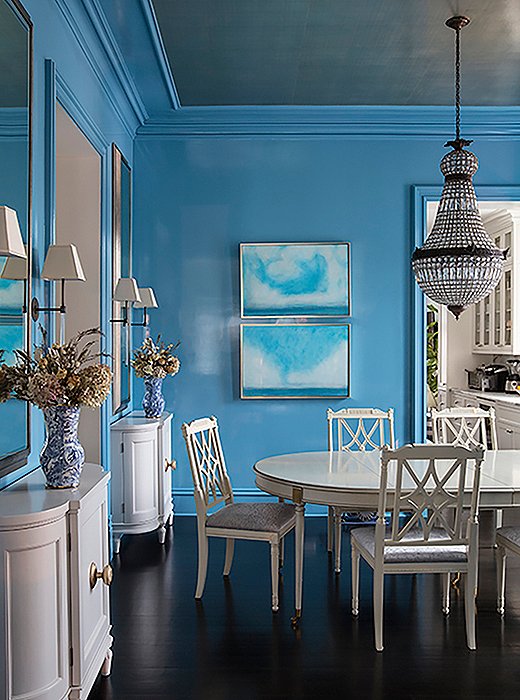 Summer Thornton
The favorite: E13-48 by Fine Paints of Europe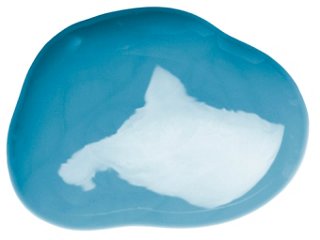 "Cerulean blue is a favorite of mine," says the Chicago-based designer. "I love its vibrancy and intensity. It's a showstopper that's bold but still refined and beautiful." She used the bright shade in a high-gloss finish in this dining room.
Summer's tip: "When you use a color this vibrant you have to fully go for it and let the color shine as the hero of the room—go big or go home! If you try to tame it, you end up with a space that lacks drama and edge. Given its intensity I also suggest pairing it with traditional shapes to give it some grounding and ensure it feels elegant and timeless rather than trendy."