At an age when when most people would be long retired (she's 94!), the unstoppable force that is Iris can't be contained. The self-proclaimed "geriatric starlet" became known for her one-of-kind, muse-worthy style, and is the subject of the documentary, Iris, by Albert Maysles, which is now available on demand! So lauded is her fashion point of view, the Costume Institute at New York's Metropolitan Museum of Art celebrated it in the 2005 exhibition "Rara Avis." Since then, Iris has become synonymous with the world of fashion.
But beyond haute couture, Iris was a decorator and textile designer for the better part of her career. In 1950 she and her husband, Carl, opened Old World Weavers, a textile firm they ran until 1992, servicing everyone from Emily Post to Dorothy Draper. Iris also was responsible for many White House restorations, including those of the Truman, Kennedy, and Clinton administrations.
Ever curious, she globe-trotted her way through life, living from one experience to the next, and obsessively collecting along the way. As she told us, "My travels were fairly extensive. I feel very grateful I had the unusual opportunity of seeing the end of the Old World."
Even if you don't know who she is, or just know her as "that lady with the glasses," chances are she's caught your attention and you want to learn more. We spent some time with the doyenne, and here we share some amazing sound bites from the witty and irreverent personality that is Iris Apfel.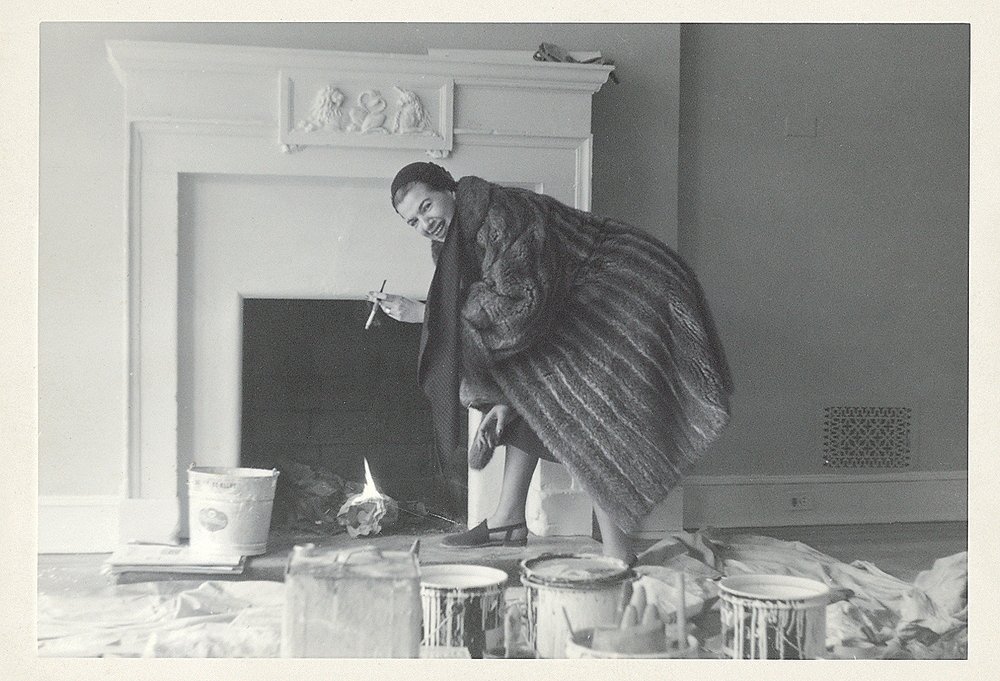 What's my style is not your style, and I don't see how you can define it. It's something that expresses who you are in your own way.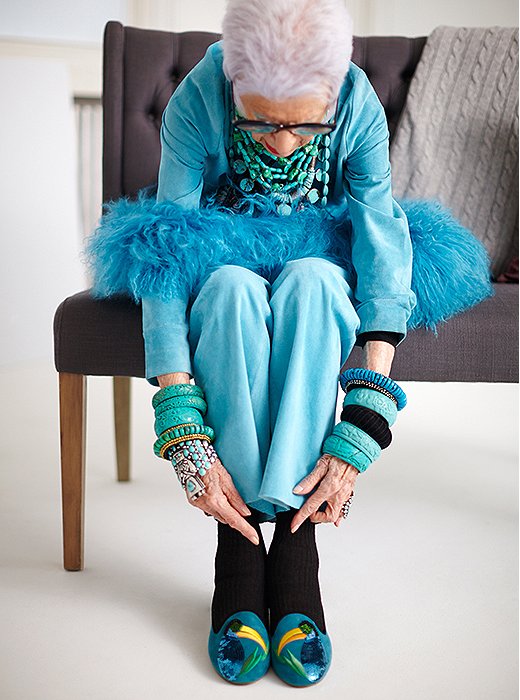 My mother knew if you bought a couple of really good architectural outfits and put your money into accessories, you could create a million different looks. She taught that to me, which I think was invaluable.
My home makes me happy because when I come there it's like being greeted silently by a lot of old friends.
To have style you have to know who you are. What you can carry, what you're comfortable with, what you can afford, what makes you happy.
You have to look in the mirror and see yourself. If it feels good, then I know it's for me. I don't dress to be stared at, I dress for myself.