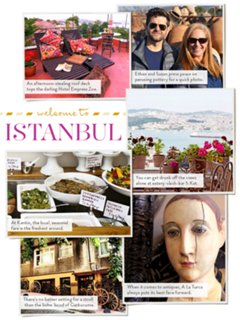 Our co-founder Susan Feldman and VP of creative Ethan Trask took a whirlwind jaunt through this Turkish city that had them winding through bazaars and scouring secret shops. Follow along on their trip and score their list of Istanbul must-hits.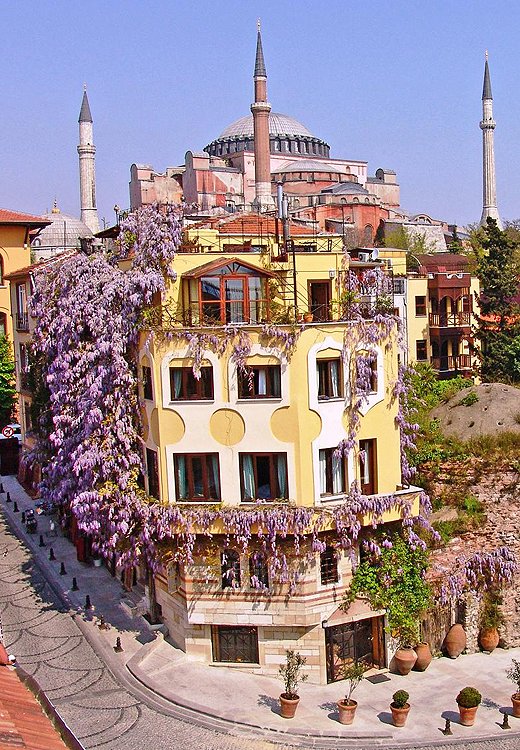 Istanbul has the most amazing, invigorating energy that comes from East meeting West and old meeting new.
Stay
Hotel Empress Zoe
Bordering the ruins of an ancient bathhouse, this boutique stay has a sweet central garden dotted with fountains and fruit trees and a roof deck sporting epic views of the Marmara Sea.
The House Hotel, Galatasaray
Behind the shuttered facade of this 1890s building (originally apartments) lies a hip-without-trying-too-hard hotel with only 20 suites—all glammy white affairs with neck-craningly high ceilings, crown moldings, chandeliers—and a prime perch in the boho Beyoğlu hood.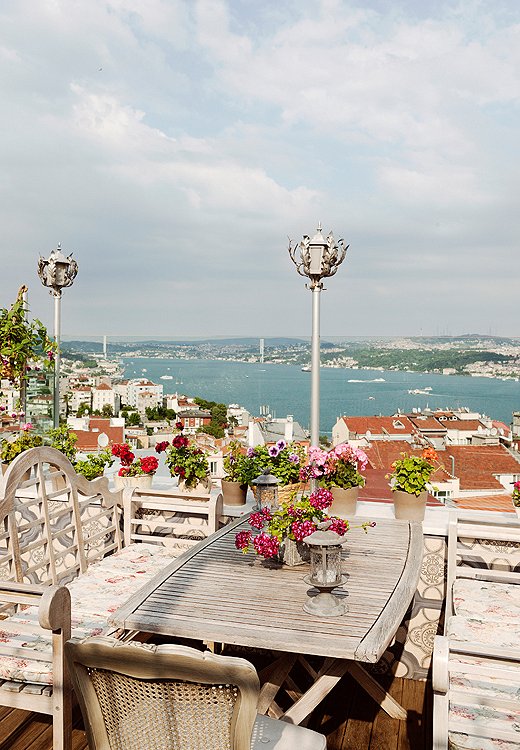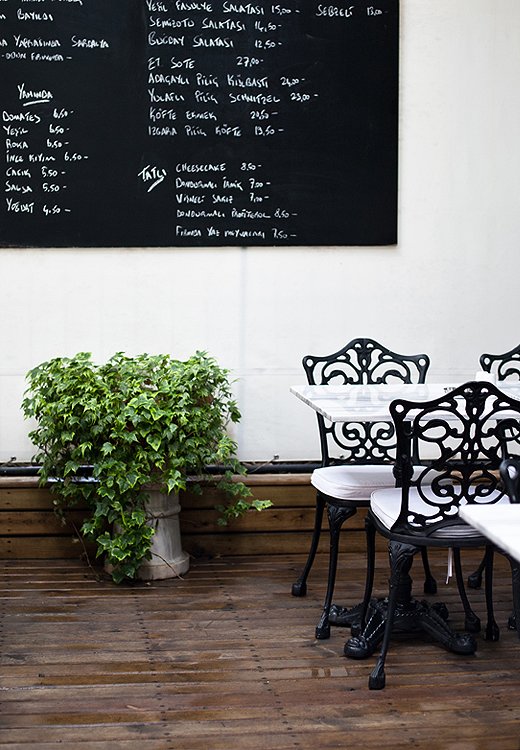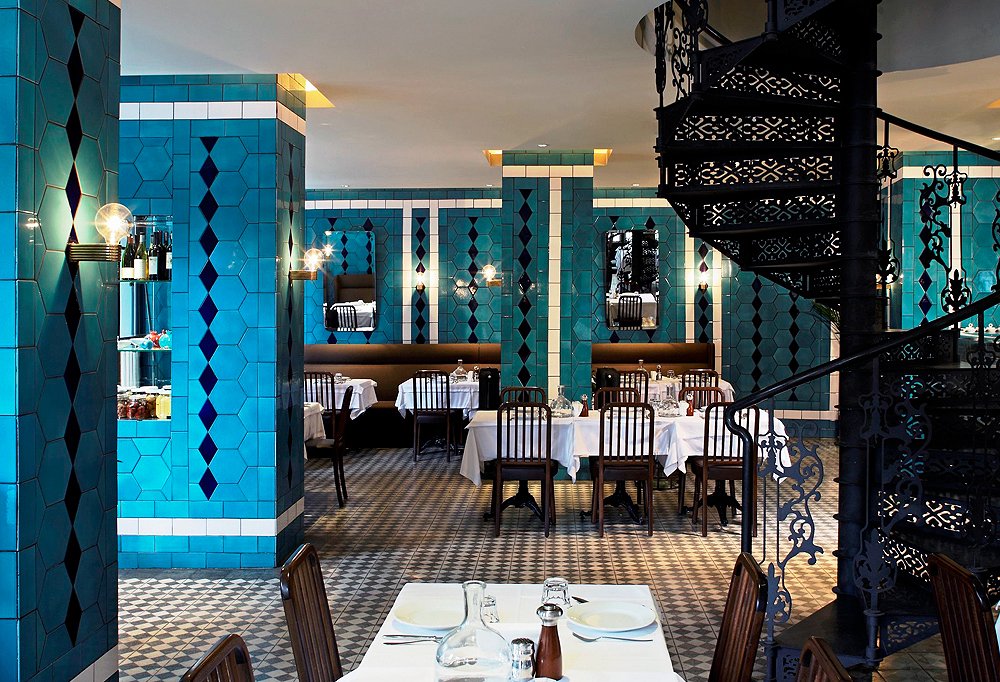 Eat/Drink
5.Kat
The cocktails come with a side of breathtaking Bosphorus views on the rooftop terrace of this hot spot—restaurant by day, bar by night. Get there early to secure a good seat for sunset.
Kantin
Headed up by the Turkish Alice Waters, this restaurant is an always-good bet for delicious farm-to-table fare using local, seasonal ingredients that are the freshest around.
Karaköy Lokantasi
This classic restaurant, awash in a sea of deep aqua tile that'll have you rethinking your bathroom tile game, is a lovely spot for traditional Turkish dishes. Sit at one of the sidewalk tables when the weather's nice.
When we were shopping, there was something new and exciting to discover around every corner and behind every door. I felt like I was on a true treasure hunt.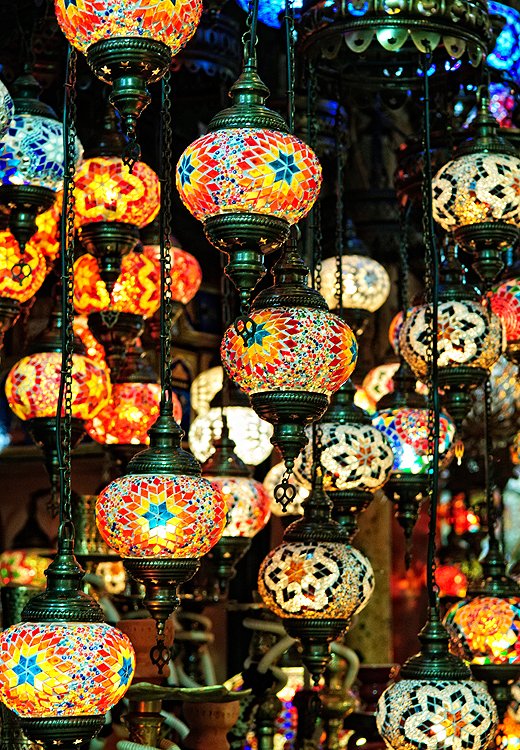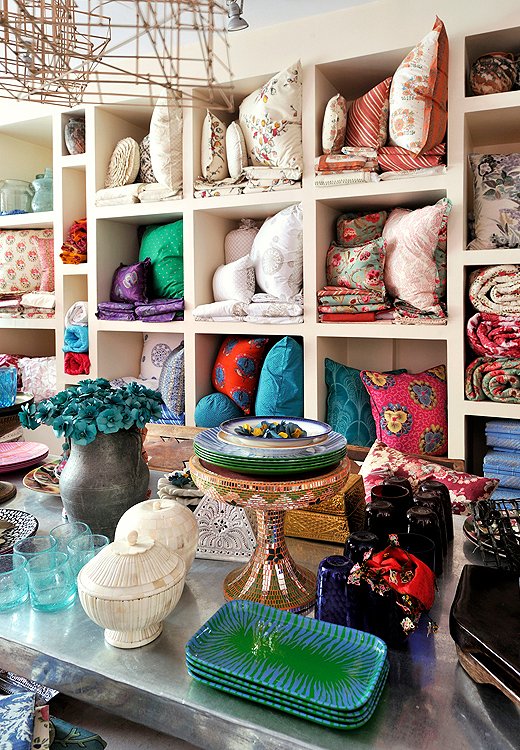 Shop
A la Turca
Pack an extra duffel bag—you're going to need it after a trip to this antiques shop, which is styled like the mansion of a well-traveled collector. Come for kilims, ceramics, and the kind of room-making accents you can't find anywhere else.
Grand Bazaar
The granddaddy of Turkish marketplaces, this labyrinthine sprawl is made up of 61 covered streets and more than 3,000 shops clustered by ware, whether musical instruments or rugs. Hit Abdulla for high-quality textiles and peshtemals (Turkish towels); Dalida Ceramic for pottery and porcelain; and Ziya for antiques from silverware to ceramics.
Lunapark
Cool concept store specializing in made-in-Turkey items from nostalgic brands and modern makers alike. Think soaps, totes, stationery, and foods like olive oil, honey, and of course, Turkish delight.
Sofa
Serious collectors on the prowl for one-of-a-kind pieces flock to this museumlike antiques shop housing Turkish and Ottoman art, rare prints and engravings, and religious iconography.
Tulu Textiles
Two words: fabric fantasyland. In a lovely old townhouse, this four-story showroom is filled with American expat Elizabeth Hewitt's gorgeous hand-blocked linens, coveted by stylists, designers, and celebrities the world ove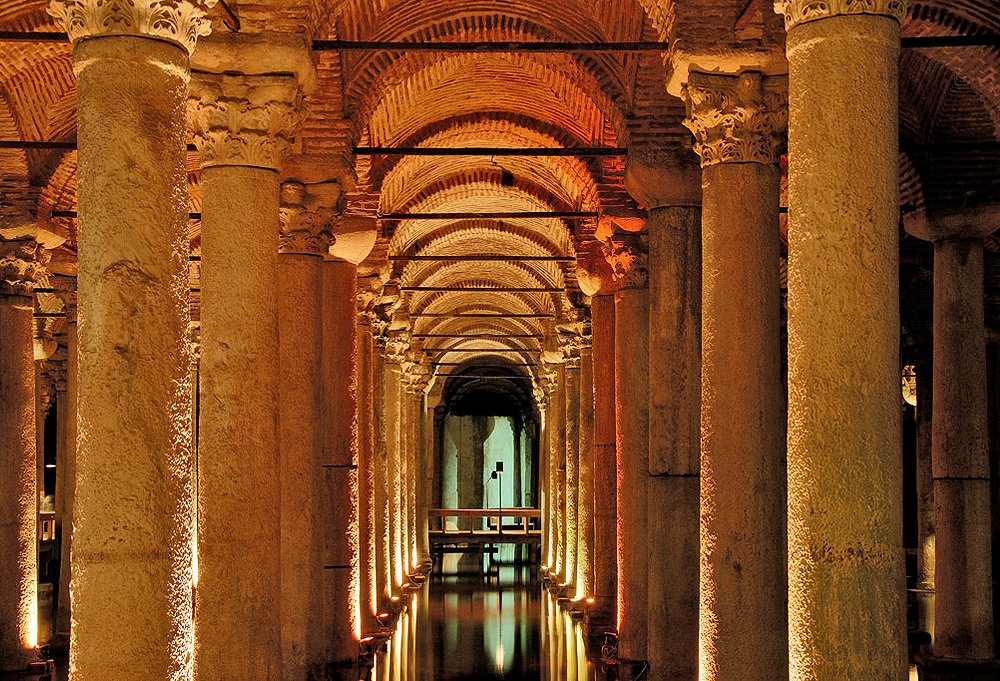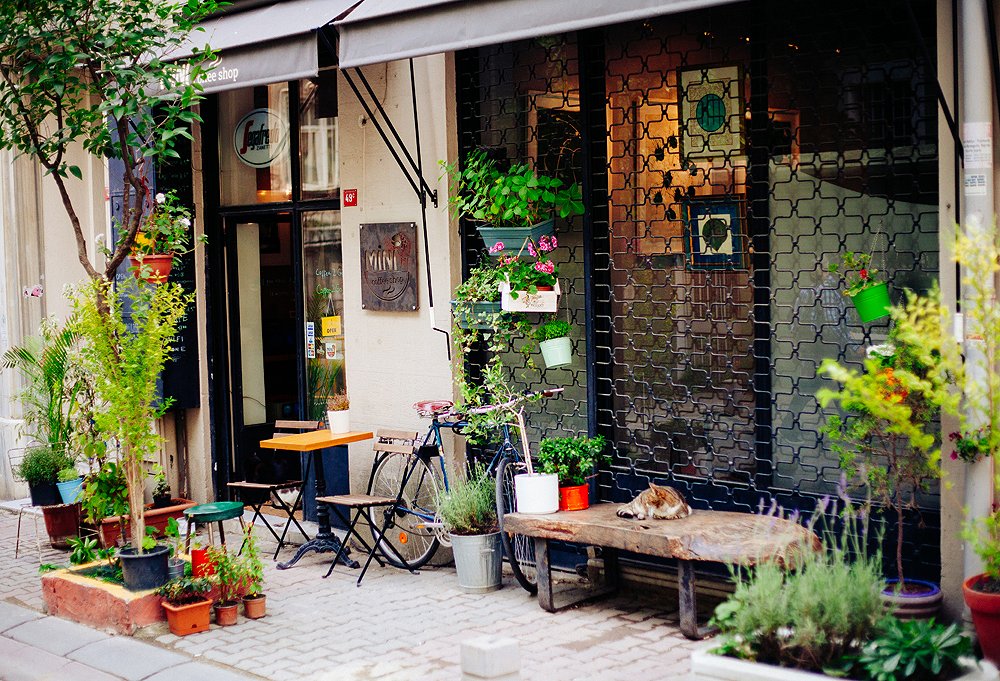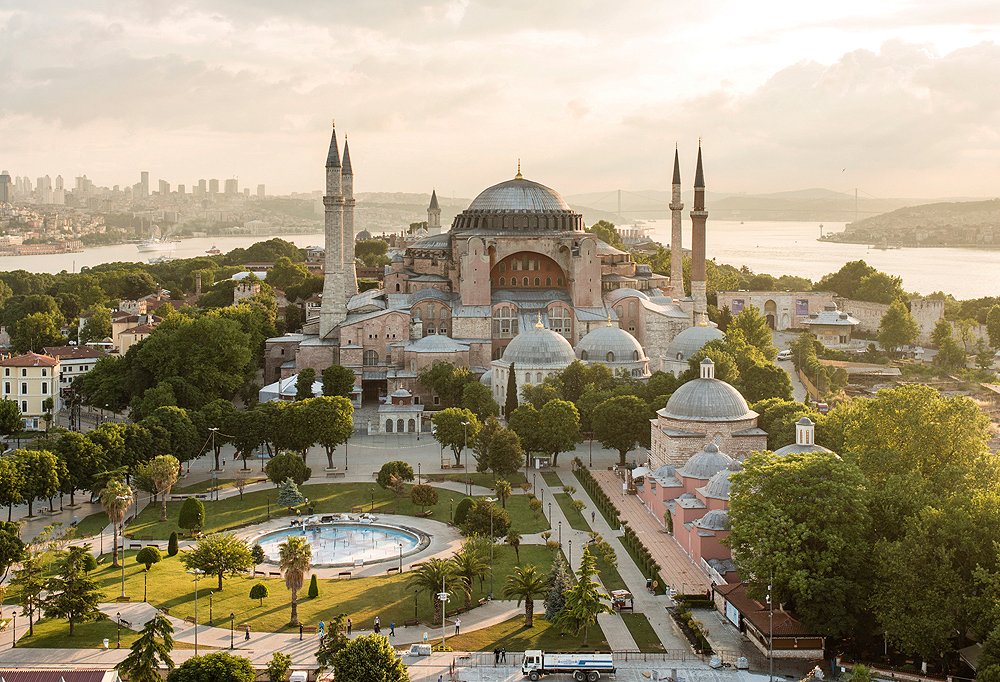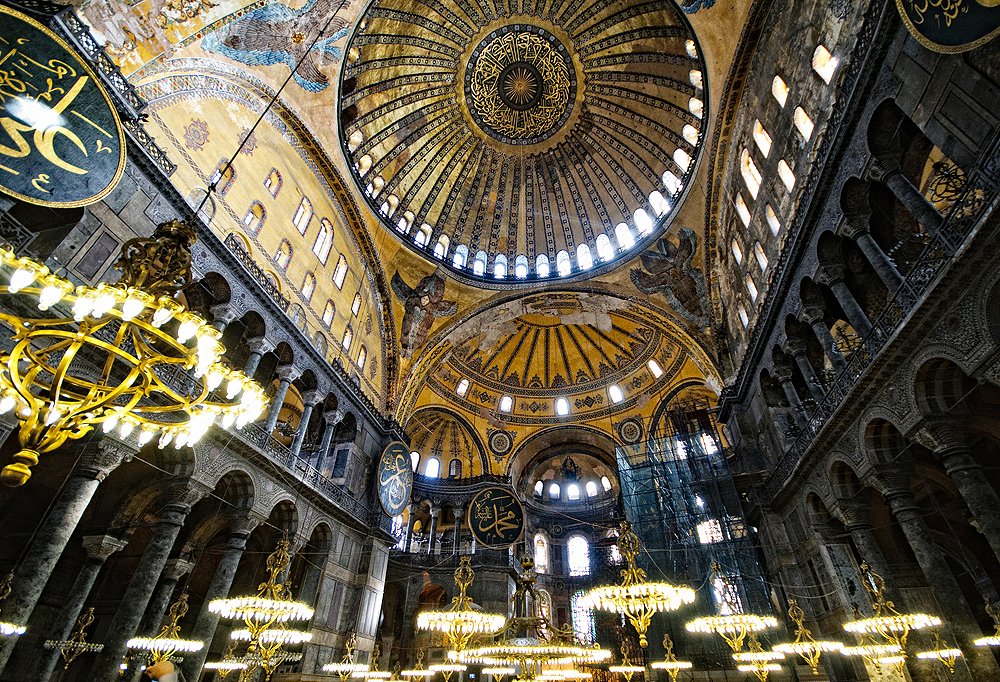 Play
Basilica Cistern
With its shimmering pools, vaulted ceiling, and carved Medusa heads, it's no surprise that this sixth-century underground cistern was a star setting in Dan Brown's novel Inferno. Take a tour, or grab a bite in the café.
The Cukurcuma neighborhood
Not only is this artsy district home to must-stop antiques shops like A la Turca, but its winding streets also hold museums, quirky-cool vintage-clothing boutiques, and coffeehouses with sidewalk tables perfect for an afternoon pick-me-up.
Hagia Sophia
Few places will wow you like this former church and mosque, now a museum, with its immense dome, marble interiors, intricate mosaics, and priceless art collection. It's not every day you get to explore what many consider one of the seven wonders of the world.