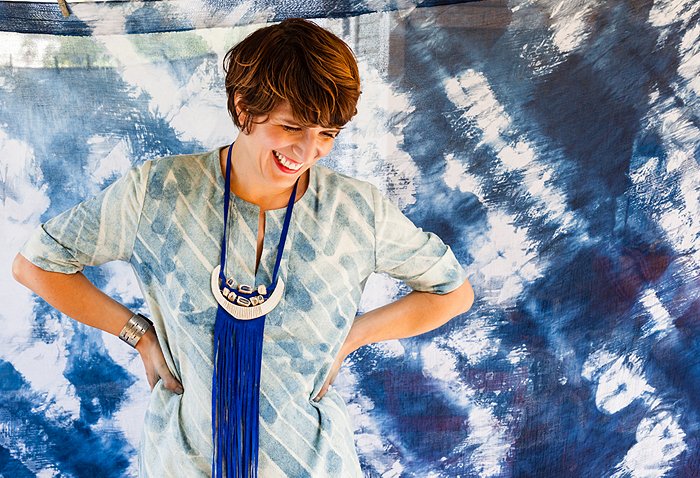 In a spacious backyard in L.A.'s Highland Park 'hood you'll find textile artist Jennifer Parry Dodge, of Ermie, hard at work on her latest obsession: one-of-a-kind wool and alpaca textiles dyed with natural indigo. (Past collections have included screen- and digital-printed clothing and linens.) "I do have a studio space about five minutes away, but really my backyard is my studio and I've completely taken it over—much to the dismay of my husband [painter Tomory Dodge]," she laughs. Well, there's nothing we love more than a little backyard hang time, so we popped by to see what she's been working on and just how she coaxes those dreamy deep blues and perfectly imperfect patterns from her fabrics.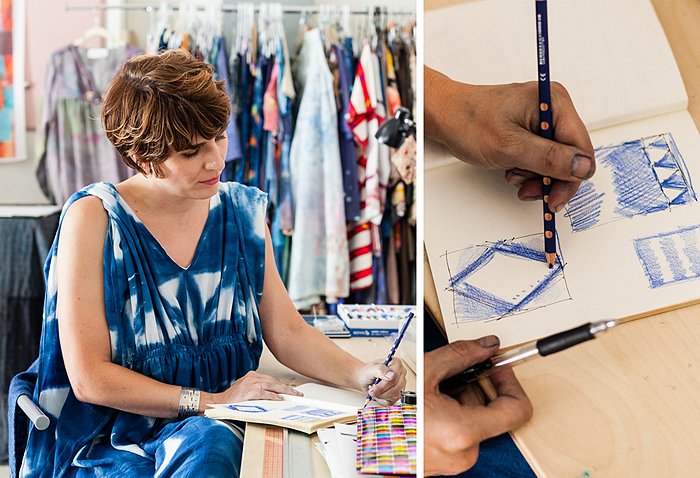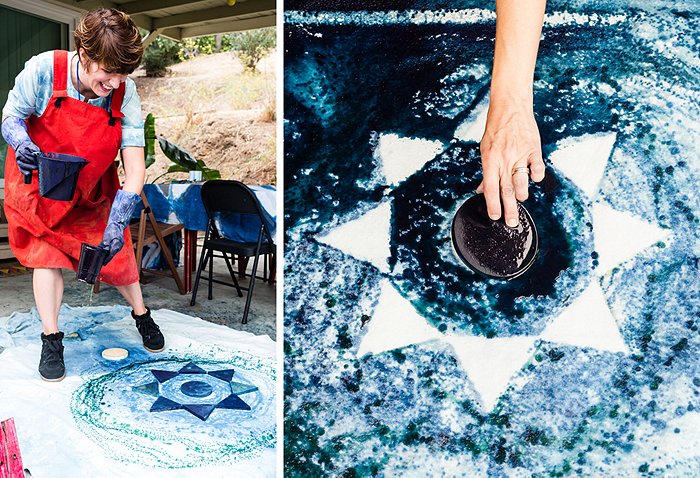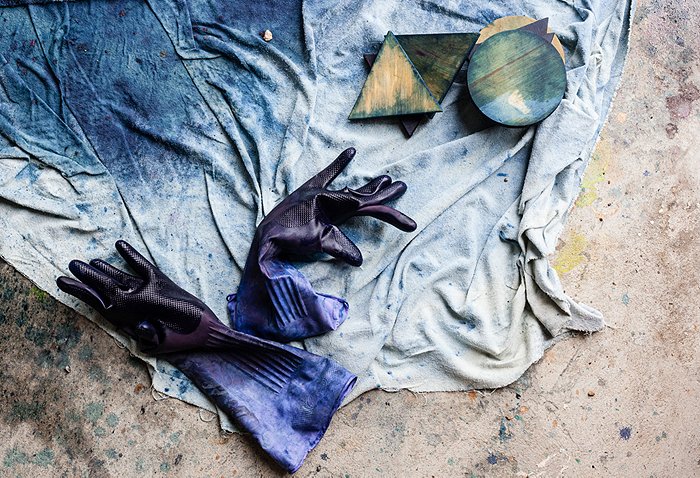 "For me and my husband, who's a painter, it's really hard to separate life and art. We both make things all the time. It's part of our daily practice."
—Jennifer Parry Dodge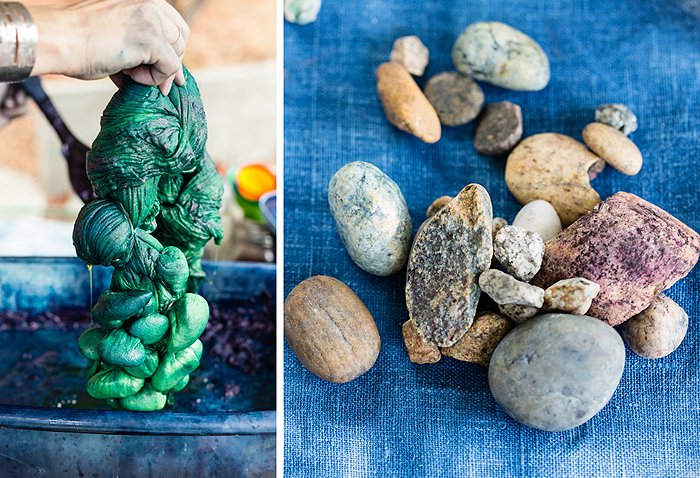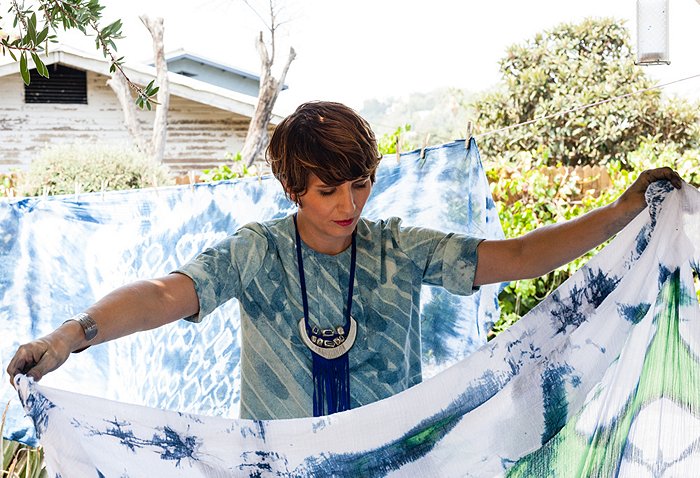 "There's beauty in symmetry," says Dodge. "But what interests me more are things that are a little off. I love the imperfections, the accidents, and realizing that some 'mistakes' aren't really mistakes at all. To me a perfect pattern doesn't seem alive."
—Jennifer Parry Dodge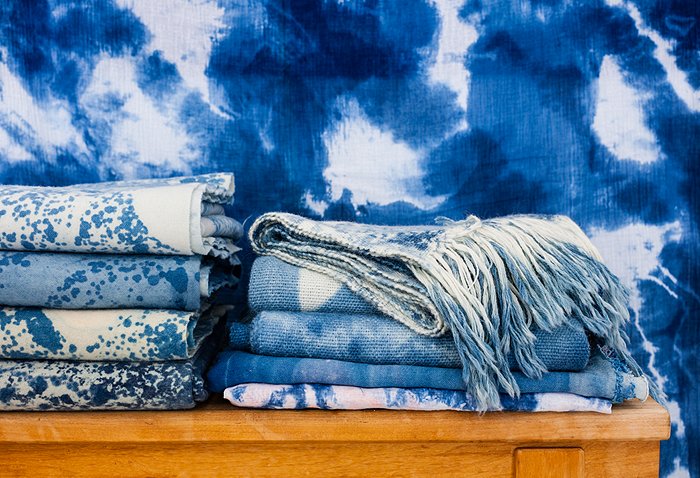 Dying to learn more about the ancient technique of indigo dyeing? Then check out Indigo, an insanely gorgeous new coffee-table book by Catherine Legrand.