Designer Jessie Randall calls the shoe and handbag label she founded, Loeffler Randall, a brand "for women who lead dynamic lives." As a mother of three and an entrepreneur (whose business partner and CEO is her husband, Brian Murphy), she herself leads quite the dynamic life, splitting her time between her home in Brooklyn's Park Slope and her office in Manhattan's SoHo. We asked if we could tag along one day for a peek into her professional life—and Loeffler Randall's enviable office space.
What we discovered is a woman who cares very deeply about her family, her brand, her customer, and her employees—and who has honed a breathtakingly beautiful aesthetic in her surroundings. Read on for our conversation.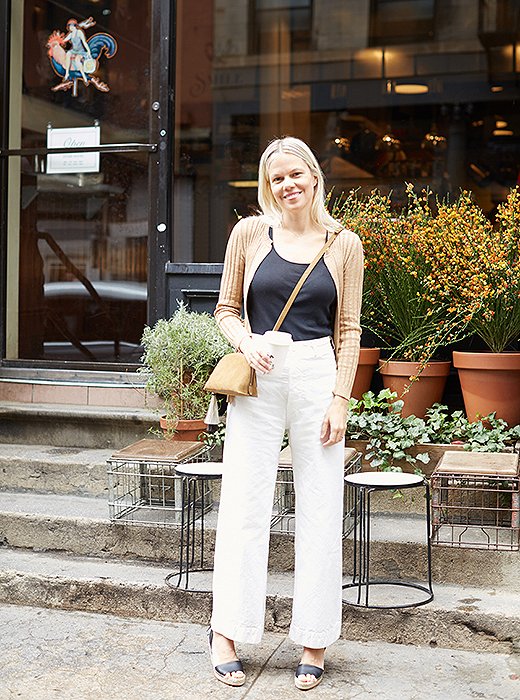 What does a typical day at work look like for you?
"Each week is different depending on the calendar. I spend a lot of time with my merchant and design teams—they are my right hand. We are looking at prototypes, making mood boards, choosing raw materials. I also work with our marketing team on things like look books for each season, features for our website on creative people who inspire me, etc. I share an office with my business partner and husband, Brian. We work on the running of the business together."
Do you have any morning and evening routines or rituals you swear by?
"I'm trying to incorporate fitness and health more into my daily work routine. I go to a trainer in SoHo twice a week and then yoga at work. I'm trying to eat healthier! Early mornings and evenings are devoted to being home with my kids."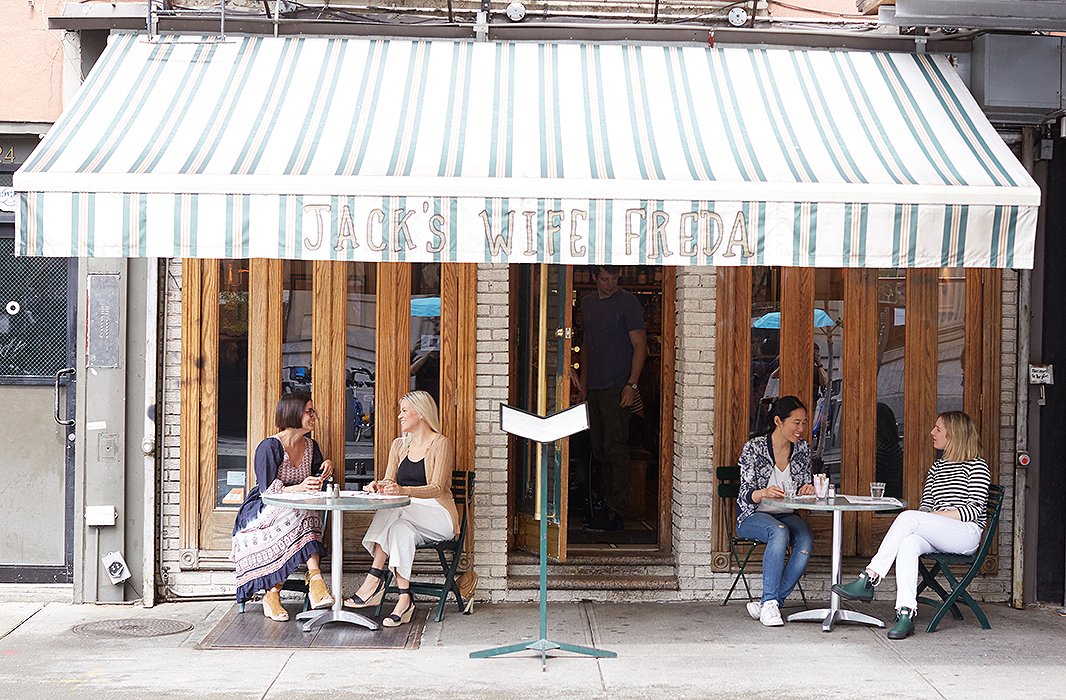 Given that your husband is your business partner, what does work-life balance look like to you?
"We are devoted to our kids and to LR. It's our entire focus. It leaves less time for fitness and socializing sometimes, but I don't care. What matters to me is being a good mom first and foremost, and being good at my job secondly. I think because my husband and I are so aligned on what matters to us—the kids and the company—we end up having a nice balance in life. We also make a rule never to talk about work outside of the office."
How do you like to unwind?
"I like to have a craft project going. I am an avid reader. Working out is good for stress relief. I also think a stiff margarita and guacamole with one of my close girlfriends never fails to help me decompress."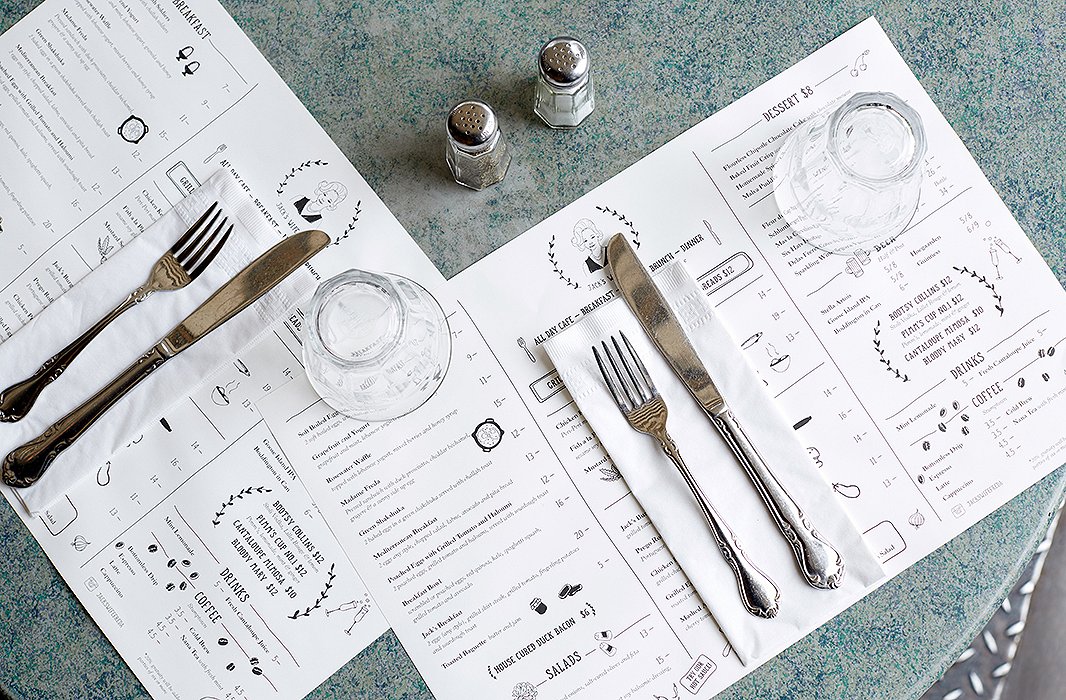 How would you describe the aesthetic you were going for in the Loeffler Randall offices?
"I wanted the office to embody my style and taste and to be a visual representation of the brand. When people come into the office now, they always say 'This is so you!' or 'This is so LR!' To me that means that we got it right."
Who did you work with on the design?
"We worked with Poonam Khanna from The Union Works on the interiors and with our architect, Thomas Juncher Jensen, from JIDK. From the second I met Poonam, I knew instantly it was a match. I have a total girl crush on Poonam—she is beautiful and kind, has a wonderful, calm manner, and she has the most amazing and understated taste.
"I had complete trust with her. The first time I met with her she put a piece of plywood, a piece of felt, and a square of bronze onto the table and said, 'I think this is the showroom.' I loved her idea—she encapsulated my brand in those three items: the beauty and everyday, unfussy elegance of the materials."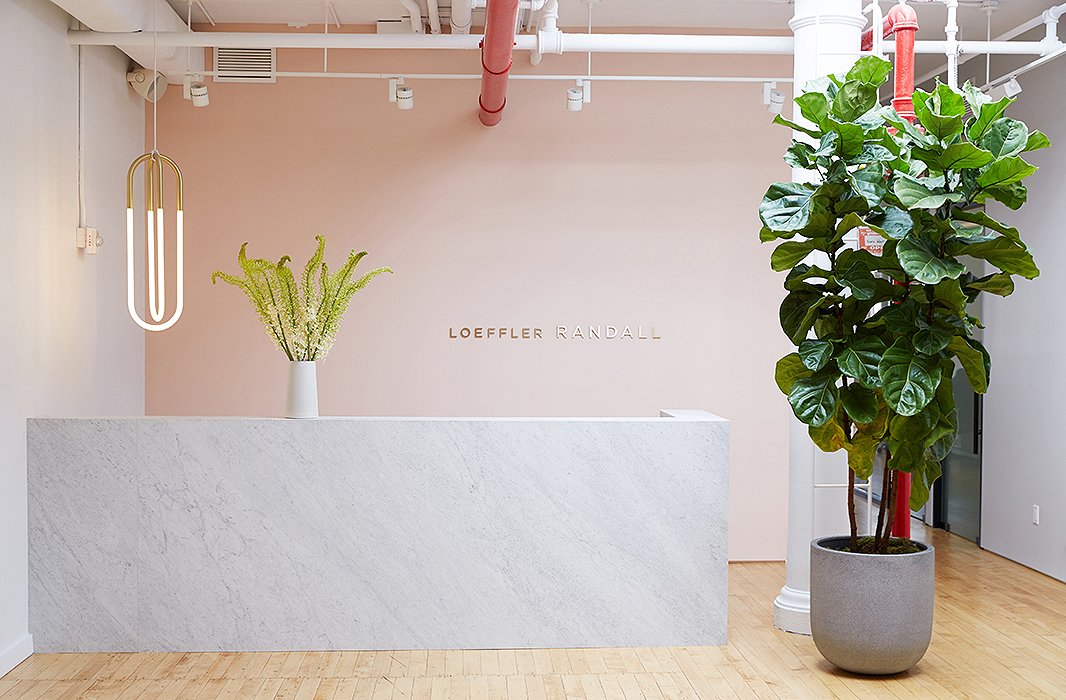 Your office is quite minimalist, with a tight color palette—white, pastel pink, bronze, light woods. Do you find yourself drawn to this soft palette in life and in your home as well?
"Poonam and I wanted to be very strict about the palette. Everything had to work within the construct of the material and color palette we composed: blond wood, natural vachetta leather, bronze hardware, marble, and a touch of deep nude paint. These neutral colors are synonymous with the brand, and they are the colors I am drawn to in my life as well. I like a neutral palette because it's chic and elegant and it calms me."
Functionally, what were your goals for the space?
"I wanted a beautiful personal office where I could work and clear my head and be inspired. I wanted large open work spaces and lots of windows. I wanted a showroom that would have natural light but also not compromise on shelf space. I wanted my design team to be sequestered away from the business functions of the office so that they could have the space to be creative. I also wanted natural meeting areas for members of my team. For example, we have a large communal table in our kitchen for people to eat lunch together. We are often throwing birthday toasts and baby showers in there. Our large entryway doubles as a yoga studio for my team on Tuesday nights. Most important, I wanted the space to evoke our brand in 360 degrees, and I wanted a space that would inspire and energize us all."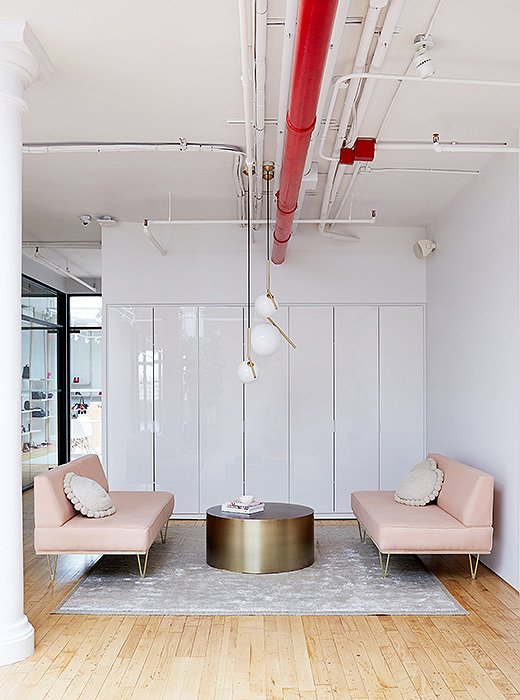 What's your best tip for maintaining productivity?
"The thing that keeps me productive is my desire to get my work done well so that I can go home and take care of my kids well. Motherhood really has a way of making one incredibly efficient. I also think we are productive in part because we have a beautiful, inspiring, light-filled office. We all work really hard here, and then when we are done, we go home and enjoy our lives. It's really important to me that my team has time and space to be fulfilled outside the office. Work-life balance is so key."
How would you describe your company culture?
"I would say it's a family atmosphere here. Each person who works at LR is a good and kind person. We work really hard, but we all also have a life outside of work. I think company culture is so important, and it has to be cultivated. One person with a bad attitude can really cause a lot of damage. I like to put my energy into developing people with a strong commitment to LR, a passion for this business, superior talent, and good manners. I also like to hire people with a sense of humor. We laugh a lot here and try not to take ourselves too seriously."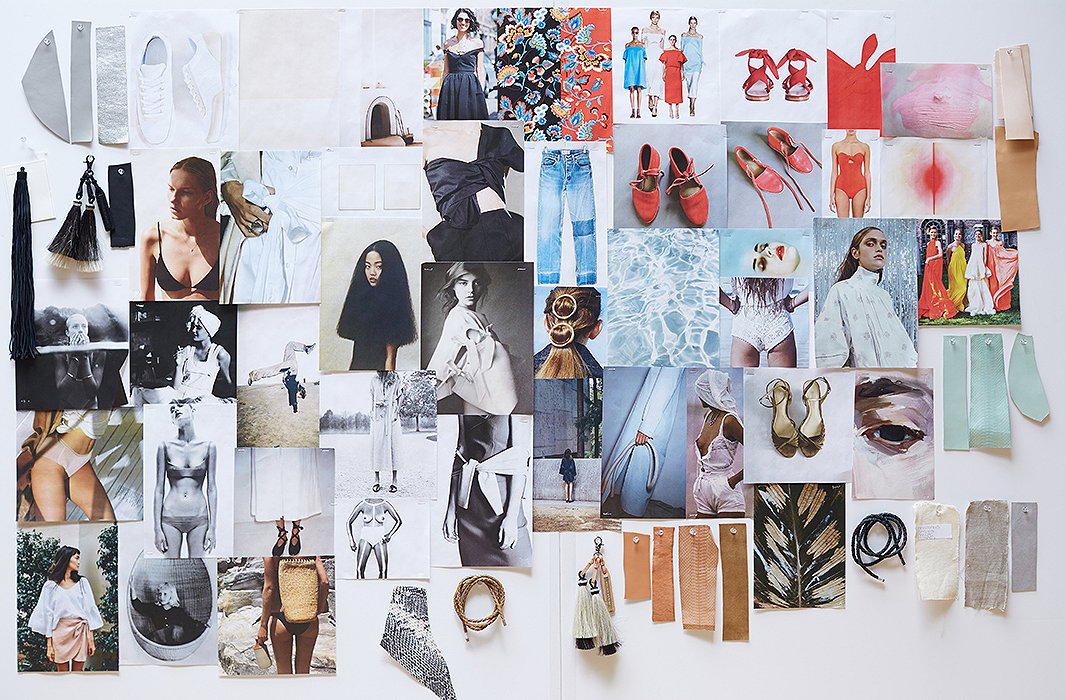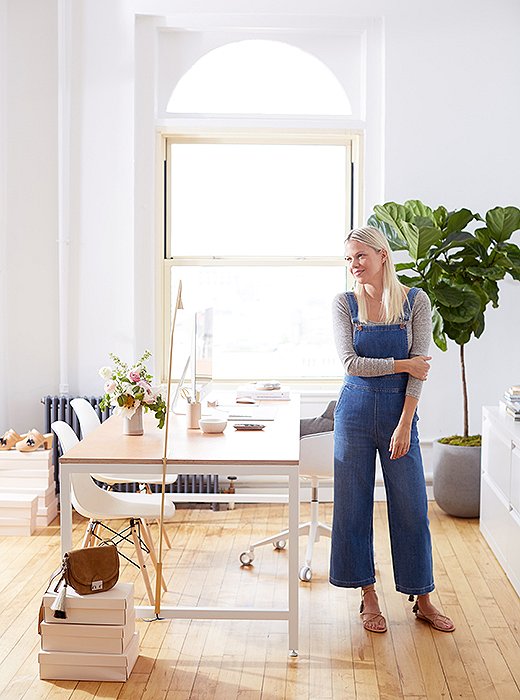 I wanted the space to evoke our brand in 360 degrees, and I wanted a space that would inspire and energize us all.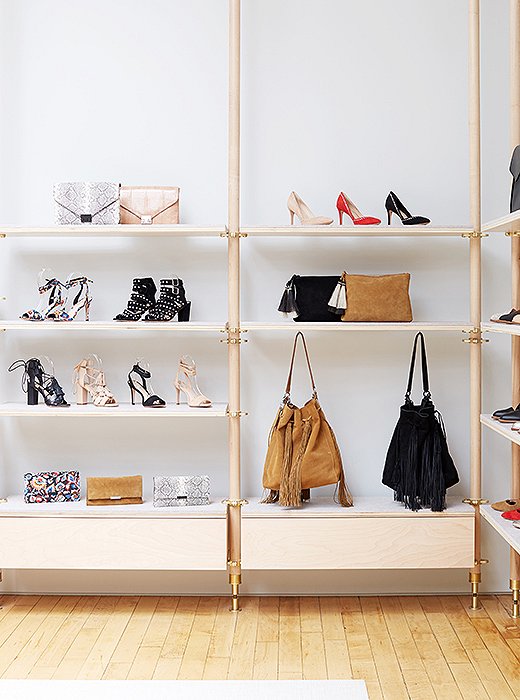 Lightning Round
Summer trend you are excited about?
"Eating mint chip ice cream every single day."
Materials you're loving?
"Nude leather, natural canvas, washed linen."
You never leave home without…
"A craft project in my purse to work on on my commute."
Footwear of choice?
"LR, of course… I don't own any other kind."
Your work uniform?
"Lately it's Jesse Kamm pants, a tank top, and our Bo horsehair-tassel sandals."
Biggest fashion crush?
"My husband."
Daily beauty essentials?
"In the summer, I like to get my eyelashes done so I don't have to do much of anything to get ready."
Most cherished fashion accessory?
"The first pair of pumps I ever designed, named after my grandmother Harriet."
Summer travel plans you're looking forward to?
"My husband just got a vintage Jeep Wagoneer with wood panels on the sides. I'm excited to drive around with the kids for fun times at the beach."
What's next?
"Our dream is to open an LR shop soon. Stay tuned…"