My Style
If I Weren't a Decorator, I Would Be a:
JL: Artist.
JON: Professional gardener and innkeeper, with lots of staff to make the beds and cook breakfast.
Astrological Sign:
JL: Taurus
JON: Aquarius
Most Inspired By:
JL: Chatsworth, Blenheim Palace, and other grand English estates.
JON: Vintage design books.
Style Icon:
JL: Iris Apfel and Deborah Devonshire. Both have such a zest for life.
JON: Any of the Mitford sisters, Cary Grant, and Doris Day. I also constantly quote Mae West.
Go-To Hostess Gift:
JL: Candles from Diptyque.
JON: A bottle of Veuve Clicquot sent immediately after an event or visit.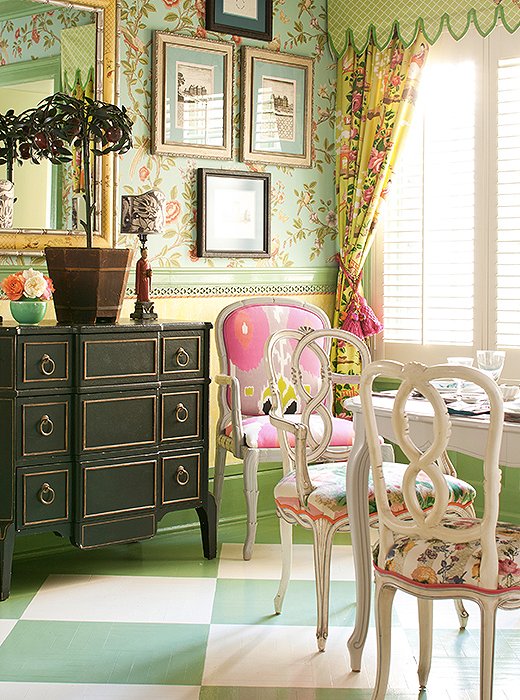 DECORATING
Favorite Paint Color:
JL: Fowler Pink,  Farrow & Ball.
JON: Anything by Farrow & Ball.
Favorite Room to Decorate:
JL: Living room.
JON: Hallway and dining room.
Decorating Cheap Thrill:
JL: Grosgrain ribbon. It's an easily accessible trim that can make everything from bed linens to lampshades shine.
JON: Glue guns and Sharpies. I am the male Marion McEvoy.
Favorite Decorative Trick:
JL: Wallpapering a ceiling.
JON: Embellishing a wallpaper and then embellishing the embellishment.
You'll Never See Me Using:
JL & JON: Anything beige.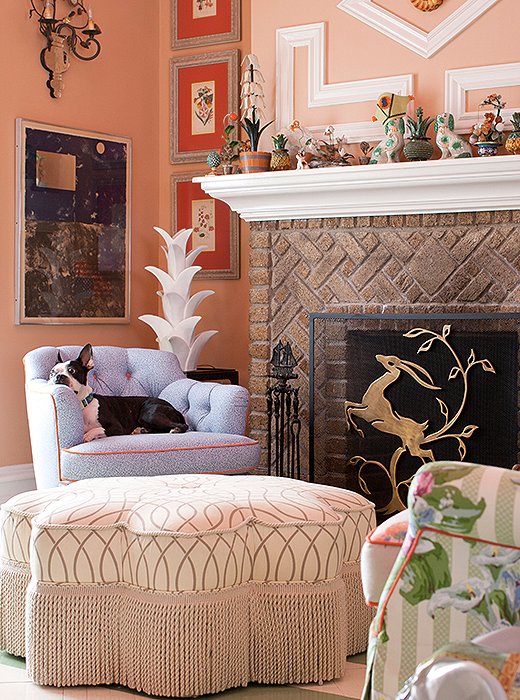 For a cohesive style that still takes risks, decide on your lead color for the house and pepper it throughout your rooms.