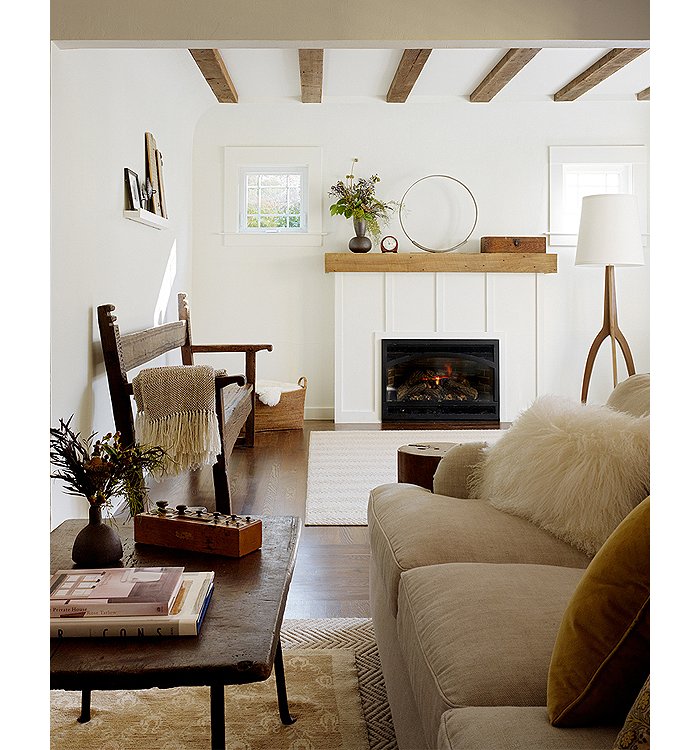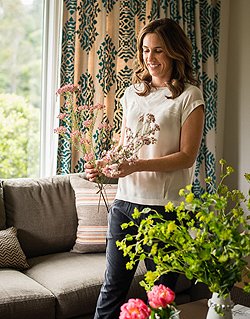 Based in Mill Valley, CA, Ali Davin's firm, Jute, designs interiors flooded by light, warmed by natural elements, and brimming with one-of-a-kind pieces. It's a look we're dubbing urban earthiness, and we're pretty much obsessed.
We asked Davin to share some of her decorating secrets to achieving this subtle yet sophisticated look in any space.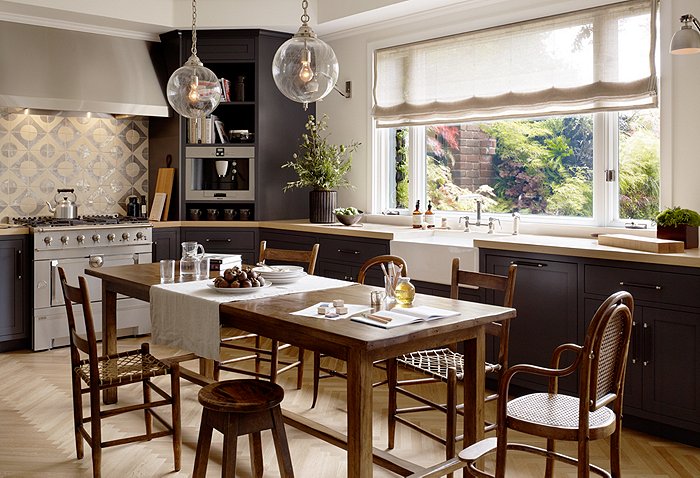 Make Palette a Secondary Player
Even though Davin uses striking swaths of color in many of her interiors, she prefers it to play a supporting role rather than being the star. "Personally I like a piece's shape, scale, and texture to be what you notice and not so much the color," she says. Neutrals abound in this cozy bungalow living room, but tactile elements such as wood, fur, and nubby knits keep the eye intrigued. "Paint is always the very last thing we do so that it complements the room rather than dictates it."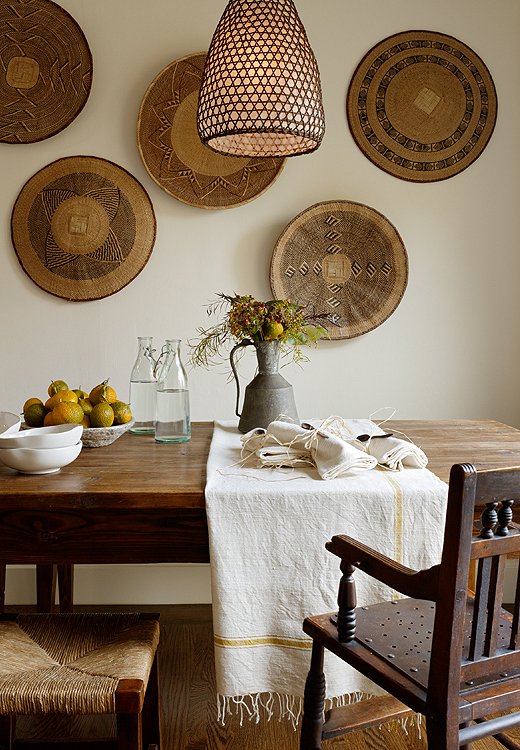 Work in Wood
Whenever possible, Davin works wood into the foundation of the interiors she designs. "Wood beams, mantels, built-in bookshelves, countertops, or custom doors are a great starting point for decorating," she says. Worried your woods won't match? "Woods won't clash if their undertones are similar," says Davin. "It helps if they all have either a warm or an ash base. At Jute we try to steer clear of woods with red undertones and use more walnuts and oaks."
Add Texture and Patina
To achieve that earthy elegance, Davin layers in natural textures with purpose. "I try to mix an equal amount of metal, leather, linen, wool, glass, stone, and wood," she says of her seemingly foolproof formula. As for choosing the right pieces, Davin's advice is simple: "Use antiques or repurposed pieces. The patina that comes with age is hard to duplicate, and it adds so much warmth to a space."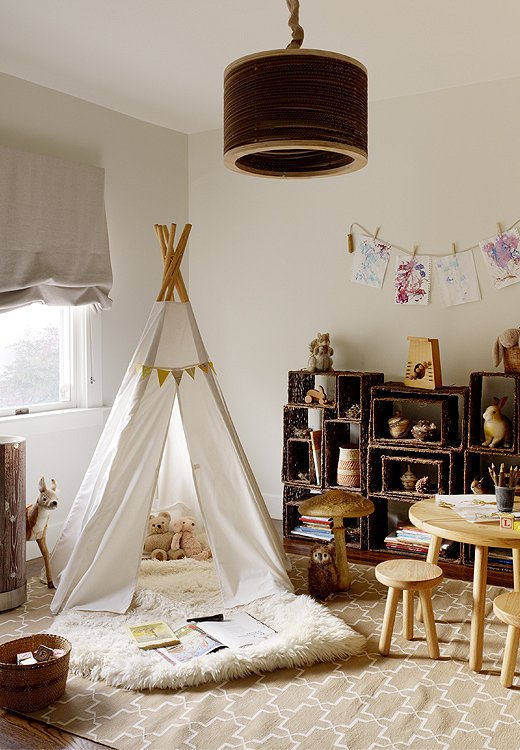 Keep It Timeless (Even for Kids)
"Natural materials are timeless," says Davin. "They will never look dated and only get better with age." Case in point: this gorgeous room designed for one lucky two-year-old. "We like to make the bones of a kid's room more neutral so that as he grows you can swap individual pieces out without having to touch the walls, floors, or lighting," Davin says. Whimsical woodland creatures feel childlike, but the billowy linen shades, genius cardboard-and-wood light fixture, and willowy nesting baskets would work in any room of the house.