There's no harm in offsetting a dash of sweetness with a few stylish elements. These lavender walls make the perfect foil for furnishings with a slightly grown-up feel. Lavishly embroidered pillows and a boldly striped duvet provide layers of spice atop antique white furniture, and the dream-inducing canopy of sheer netting is icing on the cake.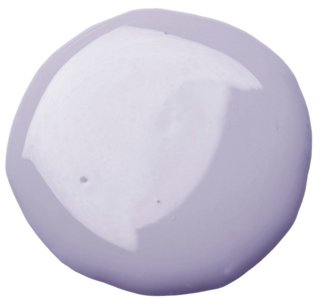 Paint Color: Lavender Sky by Dunn-Edwards
Save
Save
Save
Save
Save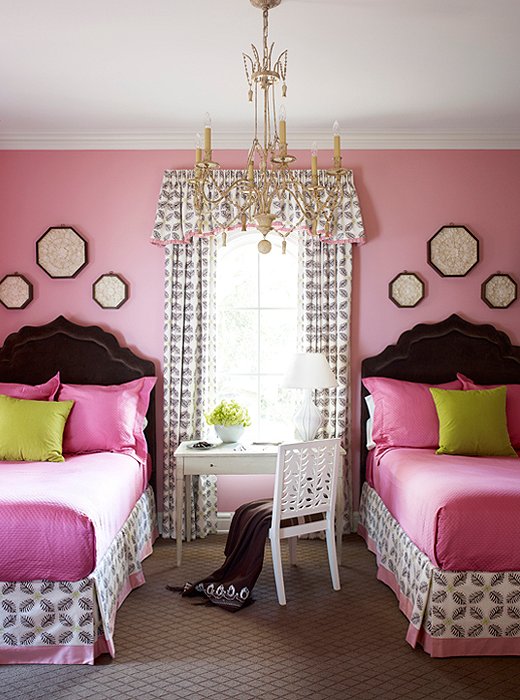 If your girls' reading list skews more Eloise than Ramona the Pest, they will certainly appreciate an eclectic and upscale look. Deeper-than-pastel pink walls provide a sophisticated backdrop for this room's high-contrast headboards, graphic curtains, and dust-ruffle fabric—not to mention the sweet, boho-chic chandelier. Aim for grown-up touches… but not too grown-up. And here's one of our favorite paint tips: A white ceiling keeps deeper wall hues from feeling too heavy.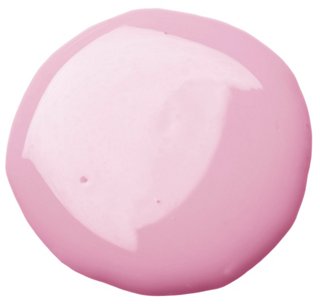 Paint Color: Blushing Bride by Benjamin Moore
Save
Save
Save
Save
Save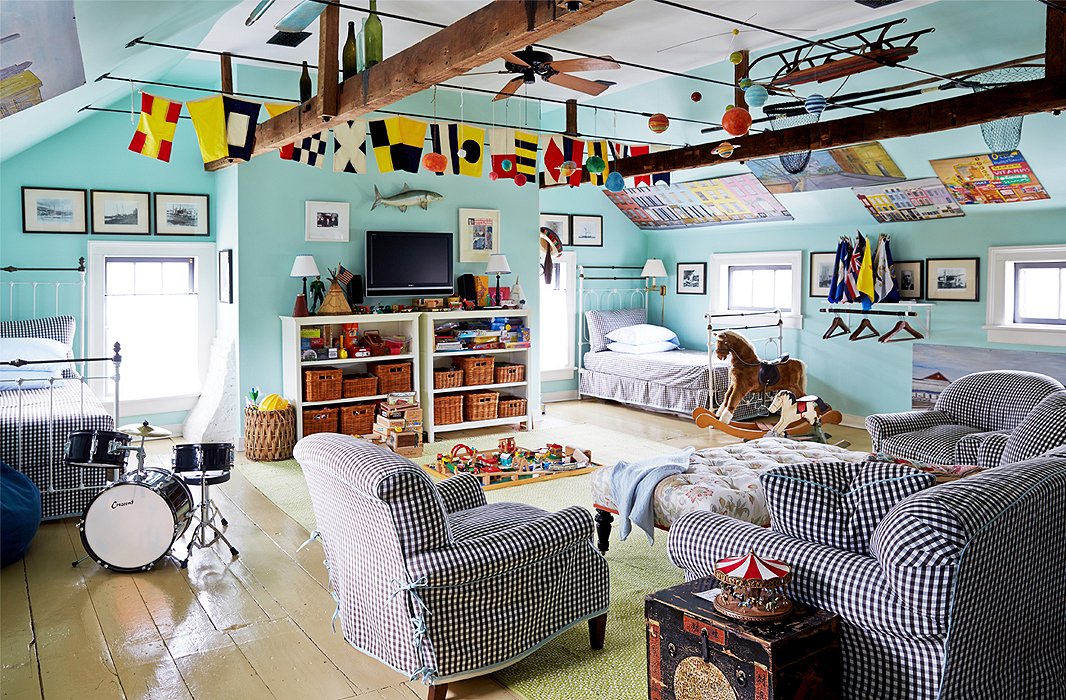 Nautical bedroom themes are a perennial favorite for boys and girls alike. This seafaring space begins with a wall color that lands it somewhere between the sky and the sea, providing an expansive background for the vintage signal flags and sailing images. Traditional-leaning patterns, such as the preppy gingham used on the sofas and the beds, will tip the overall feel more grass-stained Top-Siders than wet Wellingtons.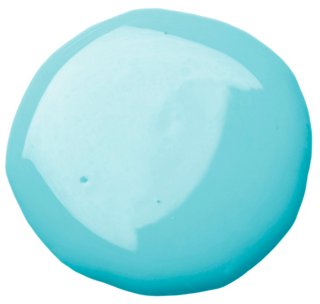 Paint Color: Pacific Coast by Dulux
Save
Save
Save
Save
Save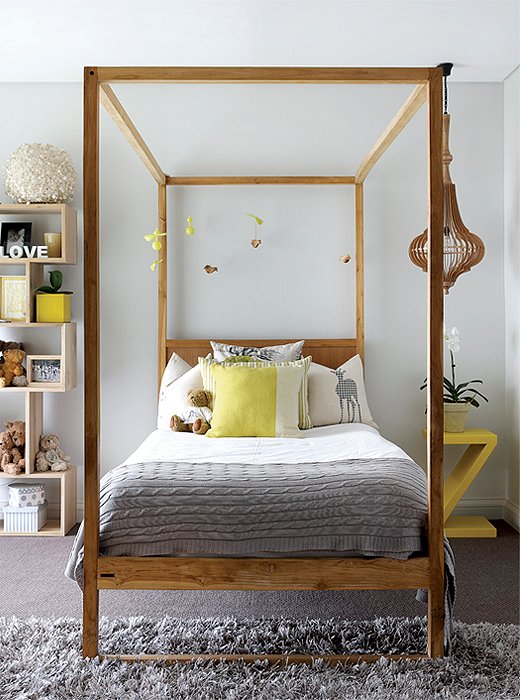 How do you keep a room full of organic furnishings from looking too rustic? Wrap them in gray! A tranquil, cosmopolitan shade like this is flattering to pale woods and earthy tones alike, and it will instantly make everything within look more haute than hippie. A few strategic pops of color, such as these yellow accents, provide energetic punctuation points.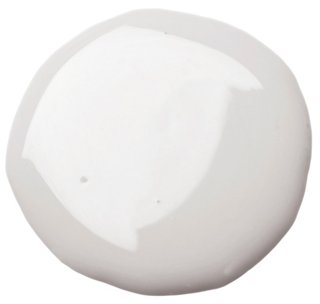 Paint Color: Graytint by Benjamin Moore
Save
Save
Save
Save
Save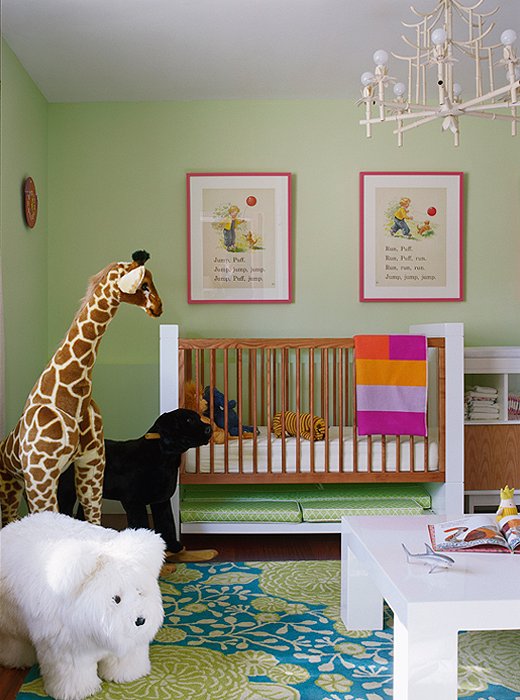 With all the colors—and animals—already in attendance, it would have been easy to paint this room a clean white for balance. But adding yet another color—here a gentle green—gives the space even more dimension. Rather than make individual colors and creatures pop, it has a harmonizing influence on both man and beast.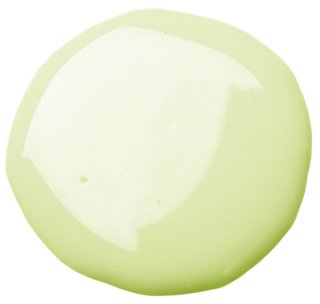 Paint Color: Chameleon by Benjamin Moore
Save
Save
Save
Save
Save
This room's pale robin's-egg blue provides a perfect foundation for a timeless and ageless room that can grow up with your child. (All you'll need to do at some point is swap out the bed.) It's bright and playful, for sure, but "real" furnishings like the red Saarinen womb chair and the classic Svenskt Tenn window treatment give the serene hue a hit of gravitas.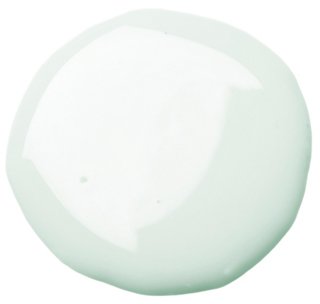 Paint Color: Glacier Lake 867 by Benjamin Moore
Save
Save
Save
Save
Save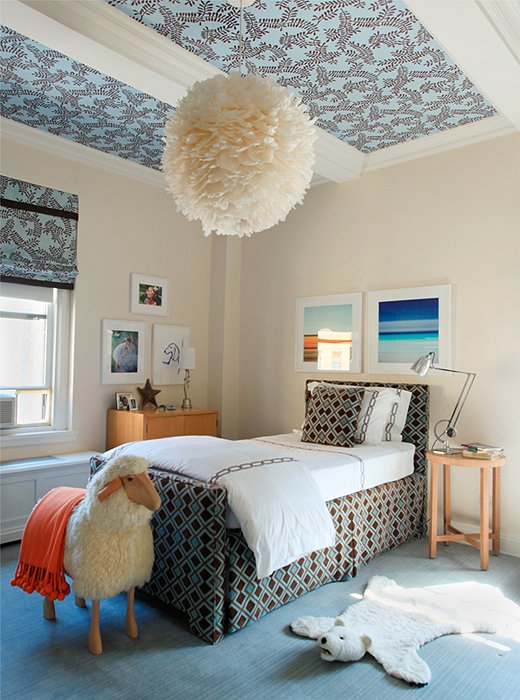 Though we love trying out all the new and vibrant paint colors on the market, we find ourselves returning time and again to the beauty and versatility of white—especially when a pair of subtle tones are used together. Here, the just slightly off-white walls (painted over grass cloth for added texture) contrast perfectly with the optic white of the beams. And just look how amazing that fabric looks on the ceiling! It's a study in how perfectly white on white can harmonize with blue.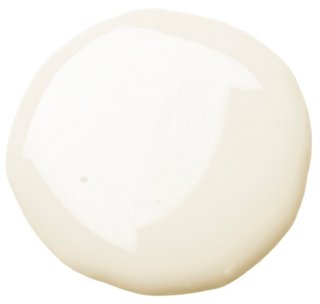 Paint Color: White Dove by Benjamin Moore
Save
Save
Save
Save
Save