My Style
If I Weren't a Decorator, I Would Be a: Farmer and a wine maker
Astrological Sign: Aries
Most Inspired By: Nature
Style Icon: Diana Vreeland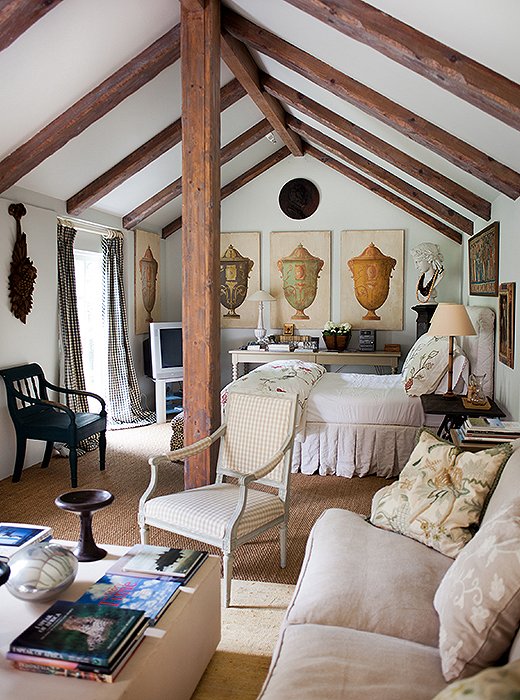 RESOURCES
Florist: Zeze
Caterer: I never order catering.
Upholsterer: Leonhard Zogg Jr.
Favorite Local Shop: Costco
Favorite Shop Abroad: David Linley, London
DECORATING
Favorite Paint Color: Dove blue
Favorite Room to Decorate: Library
Favorite Pattern: Stripes
Favorite Decorating Trick: Adding fake beams to the ceiling.
You'll Never See Me Using: Turquoise
There is no rule to design: it's about fantasy and imagination and putting it all together.