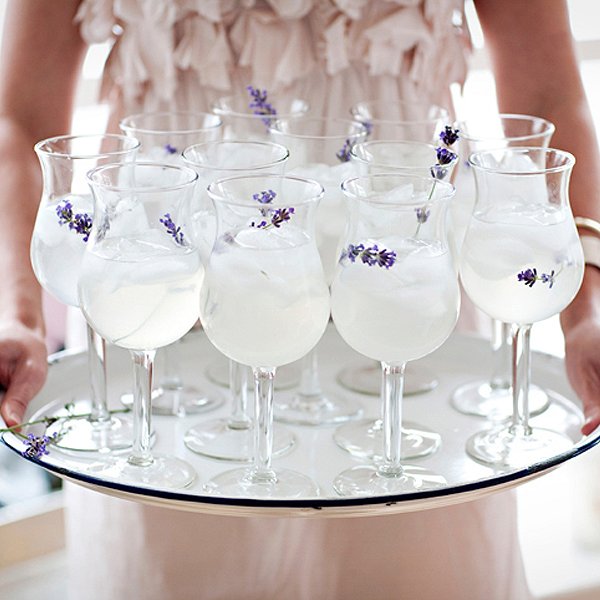 Founder of Sunday Suppers, Karen Mordechai, lets us in on her go-to recipe for this summer favorite. 
I love to serve this beverage to guests when they arrive to our loft for dinner, as it's the perfect greeting for a summer gathering. The lemonade is light and refreshing as well as very beautiful and simple.
The lavender sprig adds just the right floral hint and a seasonal pop of color that I love. My tip is to make sure to serve the lemonade cold and in large glasses—it is quite the crowd-pleaser!

Ingredients:
Makes 10 servings
2 cups sugar
7 sprigs lavender (stems and buds), plus a few additional sprigs for garnish
2 cups fresh lemon juice (from about 10 lemons)
1/2 cup fresh lime juice (from about 4 limes)
Directions:
In a large saucepan, bring one gallon of water and the sugar to a boil. Remove from heat, and add 7 lavender sprigs along with the lemon and lime juices all together in the pot.
Let the mixture cool to room temperature, then strain and chill.
Once the lemonade is sufficiently chilled, serve on ice in your favorite glassware and add the additional sprigs of lavender for garnish.