Photographer Leslie Williamson's first book, Handcrafted Modern: At Home with Midcentury Designers, pretty much has a permanent place on most of our staffer's coffee tables, so naturally we were dying to get a look at her recently released follow-up, Modern Originals: At Home with Midcentury European Designers. This new book features the homes and studios of thirteen of Europe's most-celebrated and iconic designers, including Le Corbusier and Alvar Aalto. Whether you're mad for midcentury or not, the masterfully composed and beautifully chronicled spaces are sure to get your decorating juices flowing.
We sat down with the woman behind the lens to find out more about her latest tome and get a sneak peek inside its pages.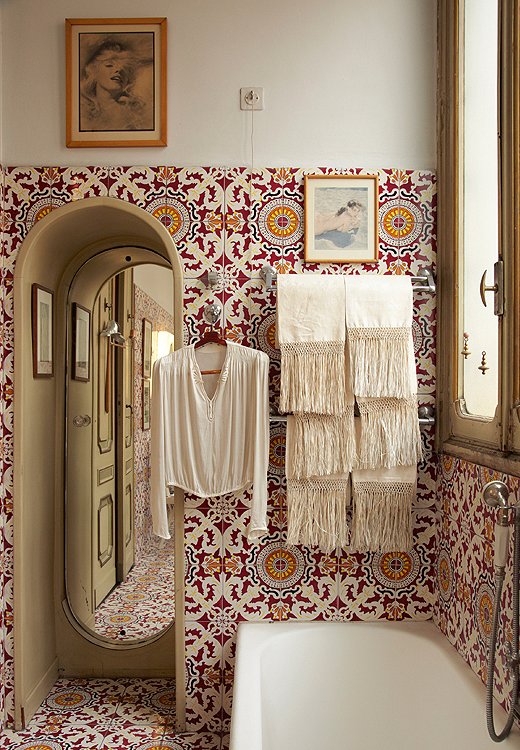 Why did you decide to focus on European designers for your follow-up to Handcrafted Modern? 
Handcrafted Modern and now Modern Originals were both born out of a dream list of all the homes of my favorite architects and designers that I wanted to visit in person and photograph in my lifetime. I made the list years ago and continue to add to it, but it was always a worldwide project, and Europe was the logical next step.  A few of the designers in Handcrafted Modern came to the U.S. from Europe in the 1930s and '40s, and I was really curious to see their roots. There are just so many homes on my list in Europe that I really didn't consider going anyplace else.
Do you have a favorite interior from the new book?

The dreaded question! It is so hard to choose favorites because I only photograph my favorite designers, so they are all my favorites. Having said that, being in Le Corbusier's Cabanon was pretty special for me on a personal level. I just wanted to shoot that space so badly even though it has been photographed so many times before. And I am really proud of those images.
Has seeing the homes of so many famous designers changed the way you decorate in your own home?
I have a mental checklist of favorite innovations and ideas that I just keep adding to throughout my projects. Someday they will get implemented into my home, but at this point my place is pretty much the same. I have lived in the same home for almost 10 years now. For now my mom is getting a lot of the benefits of all the things I've seen. She is remodeling her house, so I keep sending her pictures of cabinet pulls and tile ideas. She gets notes like, "Look at Renaat Braem's undersink cabinet. I think you should put your undersink storage on wheels!!!" Ha!