Call it intuition or aesthetic ESP, but designer Mark D. Sikes saw how his Hollywood Hills home would look before he laid eyes on the property. "I knew the palette and fabrics I wanted, I knew the furniture that we would have," he says. "I created the final design in my head without seeing the space, which I know sounds a little weird."
Soon after he and partner Michael Griffin bought the home 10 years ago, they began a renovation, expanding the tiny galley kitchen, removing the walls of their evergreen damask wallpaper, and leveling the outdoor spaces and terraces. The end result is East Coast pedigree meets California cool. The masterful mix is seen in every room—chinoiserie and canvas, sisal and silk, all commingling to create a sense of ease and elegance. "I guess it's traditional," says Mark. "But living here, there's a connection to the outdoors that infuses a casualness into it."
Fusing decorating styles and creative endeavors comes naturally to Mark, who grew up in the Midwest and the South before a career in visual merchandising took him to San Francisco and finally Los Angeles, where he made the transition to interior design.
"Visual merchandising is not very different than designing a living room," he says. After his home was photographed and featured on the cover of House Beautiful, clients began contacting Mark for interior design work. "It just started taking off," he says.
As well as designing homes, Mark has a robust array of product partnerships. And then there's his style blog, where he muses on topics from Slim Keith to surfers, blue jeans to Bunny Mellon. It's this creative and "therapeutic" outlet to which the designer accounts much of his success. "The blog's been a vehicle for me to talk about what I love, and people respond to it," Mark says. "It's my voice and a way to explore the beauty that is all around us." Here, Mark lets us inside his effortlessly elegant Hollywood home.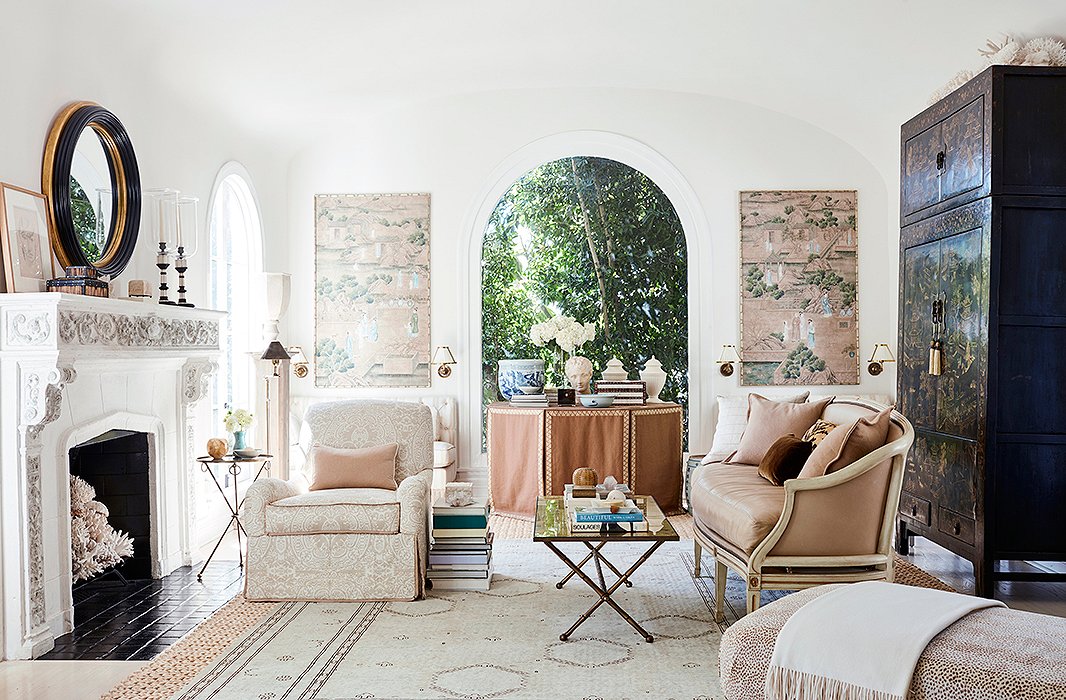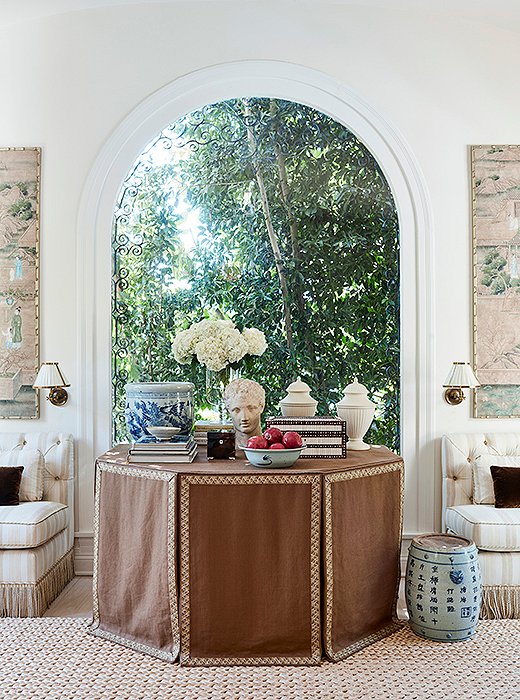 I like an eclectic mix of periods, of scale, of finishes, and a mix of textures. I think that creates not only beauty but a sense of ease.
There are things that just work in design—natural-fiber rugs, striped dhurries, chinoiserie. Beautiful textiles and great texture work no matter if it's a traditional interior or a clean, minimal space.
I want what I'm doing not only to look good today but also to feel it would have looked good 20 years ago and will look good in 25 years. A sense of timelessness is really important.
I'm happy to be known for blue. There's something optimistic and all-American about it. And I've never, ever had anyone come to me and say they don't like blue.
I'm a student of what's come before me for sure… the great rooms and great designers of the past. I find the inspiration but do it in a more modern way.