My Style
If you weren't a decorator, what would you be?  Shoe designer, ice skater, or maybe even a fanciful cake designer like Sylvia Weinstock.
What are you most inspired by?  Oddballs
Who is your style icon?  Diana Vreeland
Favorites
Favorite movie interior?  I love the faded elegance of The Wings of a Dove.
Favorite museum?  The Victoria and Albert Museum in London
Favorite cocktail?  Caipirinha
Favorite restaurant?  Right now, Tower Bar in Los Angeles. I can walk there, so that might have something to do with it.
Favorite hotel?  Umaid Bhawan Palace in Jodhpur
Go-to hostess gift?  Multicolored boxed gift soaps and brightly colored striped Turkish towels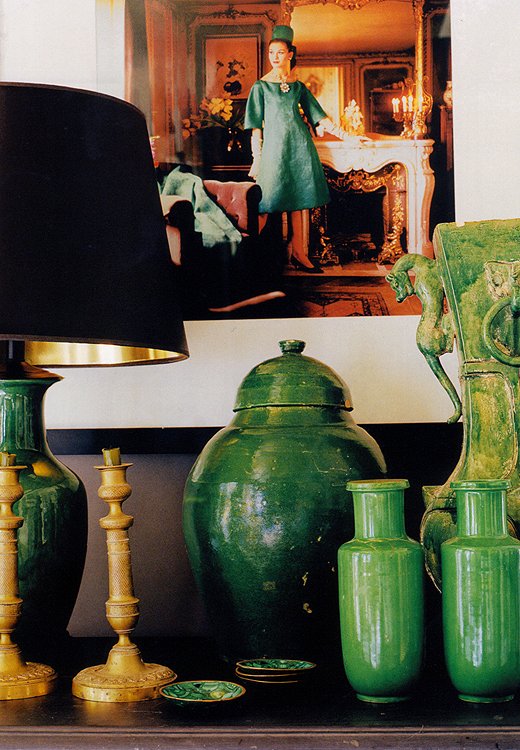 Great rooms are seductive. They beckon and embrace with their femininity, soulfulness, and distinct personalities.
Decorating
What paint colors are you obsessed with?  Blush pink
What's your favorite pattern?  Chinoiserie
Do you have a decorating cheap thrill?  Patterned Caspari napkins as last-minute throwaway powder-room hand towels
Are there any decorating tricks you swear by?  Painting a powder room dark, tone-on-tone color for high glamour
One decorating technique you'd never use?  Tab curtains
Resources
What's your favorite fabric brand?  Schumacher (for my line, of course!) or vintage-fabric stores