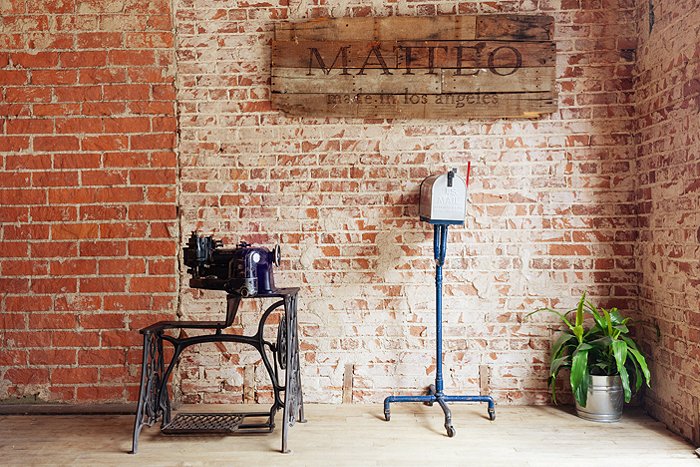 It's no secret we've got a soft spot for Matteo, the ultrachic bedding company known for its relaxed linens with vintage charm. To get a closer look at how Matteo's beautiful bedding is made, we stepped inside its design studio and headquarters in the heart of Los Angeles's Arts District—fell in love all over again. We're so excited to take you behind the scenes with us now for a peek at how Matteo's gorgeous (and absolutely romantic!) bedding is thoughtfully brought to life.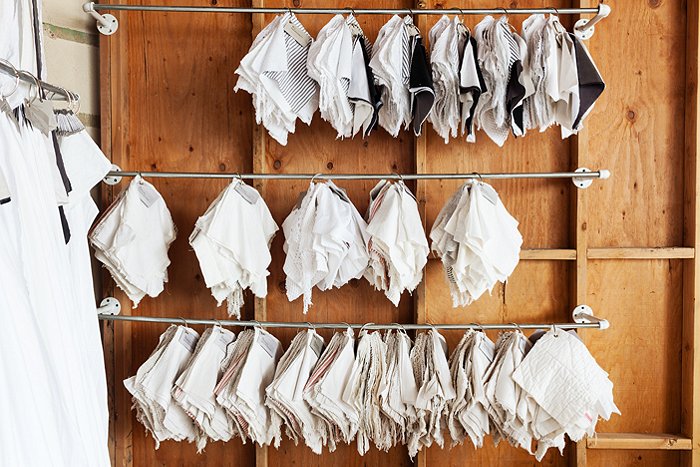 THE MATTEO STORY
Matteo was founded by Matthew Lenoci in 1996. Lenoci, who grew up spending time in Italy, had a deep appreciation for generations-old craftsmanship where the touch of the hand is ever-present. So his vision when founding Matteo was simple: to create sheets that are beautifully made with the most luxurious textiles from around the world.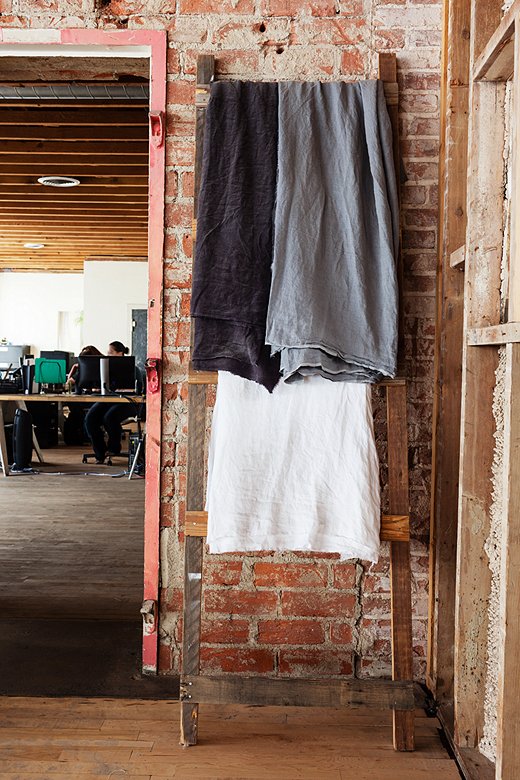 IT STARTS WITH THE FABRIC
Every Matteo piece starts with the fabric. From Italy to Brazil to India, the Matteo team has traveled the globe to find the best raw materials for its linens. Matteo now works with the highest-quality mills around the globe for its fabrics. Beginning with the fabric, each Matteo piece is made to order and takes three to four weeks to finish.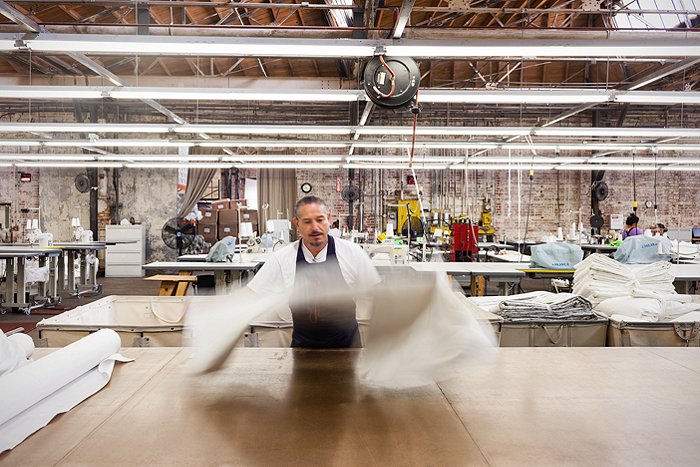 IT'S ABOUT CRAFTSMANSHIP
The story of Matteo is also one of craftsmanship and community. Around 100 local sewers and other craftspeople work at the company's design studio and headquarters in Los Angeles. The surrounding neighborhood had once been a bustling garment and textiles hub, and many of the skilled sewers, cutters, and dyers at Matteo have worked in the area for years.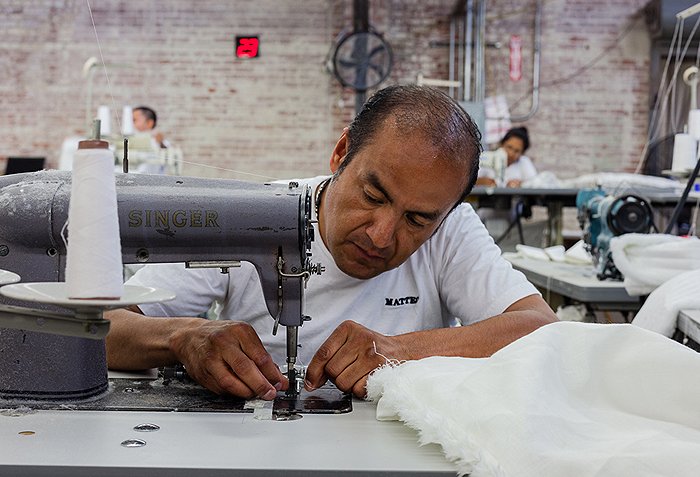 THE HANDCRAFTED EFFECT
Sewers carefully cut and stitch each Matteo piece. It's a meticulous process that takes extra time and attention but one that reiterates Matteo's devotion to traditional craftsmanship. The results are exceptionally made linens that reflect the dexterous touch of an artisan's hand.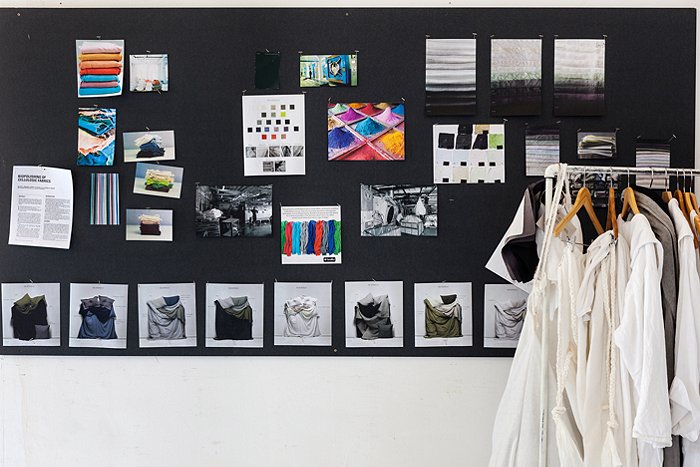 THE GARMENT-DYEING
To achieve the dreamy colors and vintage washed look of the linens, Matteo uses garment-dyeing, a process that takes about a week. Once a piece has been cut and sewn, it is brought to one of Matteo's two dyeing houses nearby. One of the most beautiful results of the garment-dyed pieces is that there are at times slight variations in the shades of a color among linens—which means no two Matteo pieces are ever truly identical.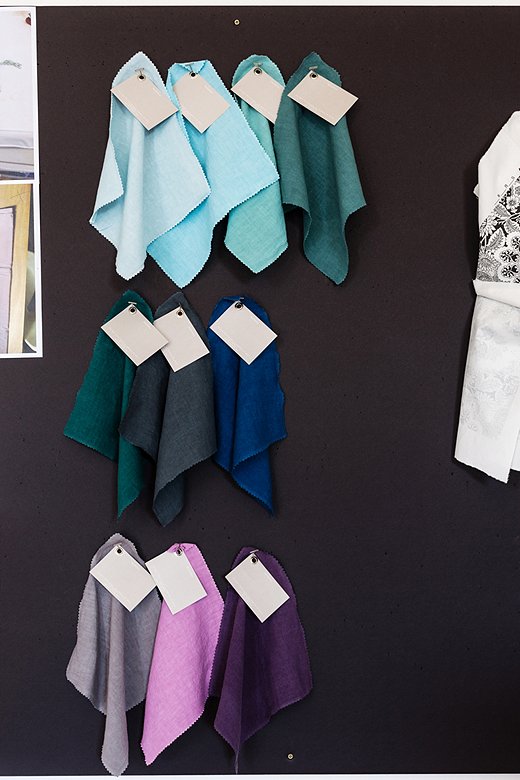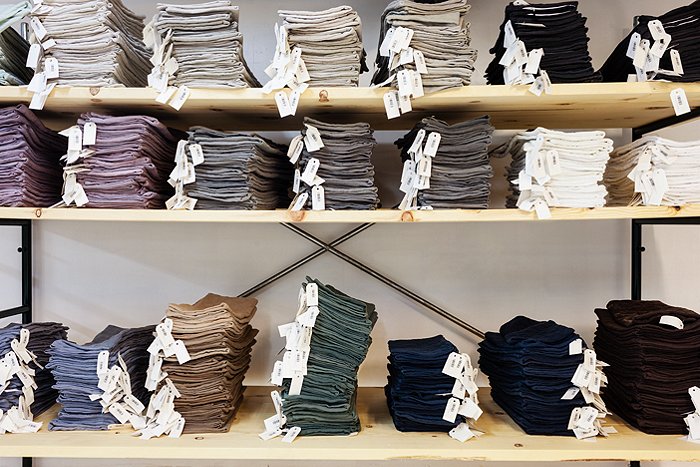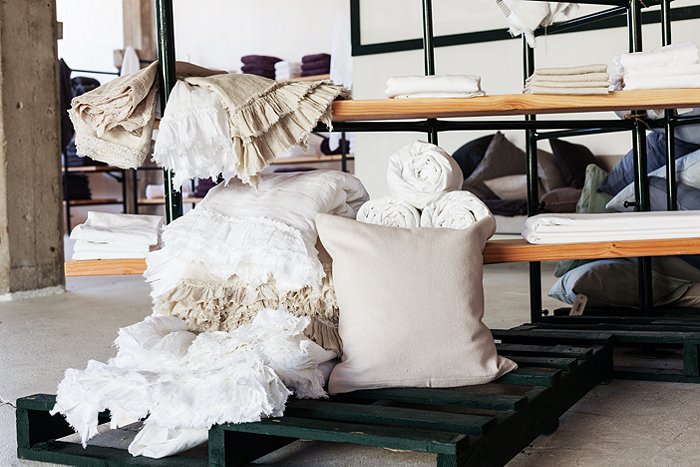 THE WASHED TEXTURES
The final step to finishing a Matteo piece is one that gives all the bedding its signature soft touch. After the linens have been dyed, they are put through a special wash using water, sodas, salts, and enzymes. It's a natural approach to softening the linens and the key to Matteo's gorgeous soft textures and relaxed beauty.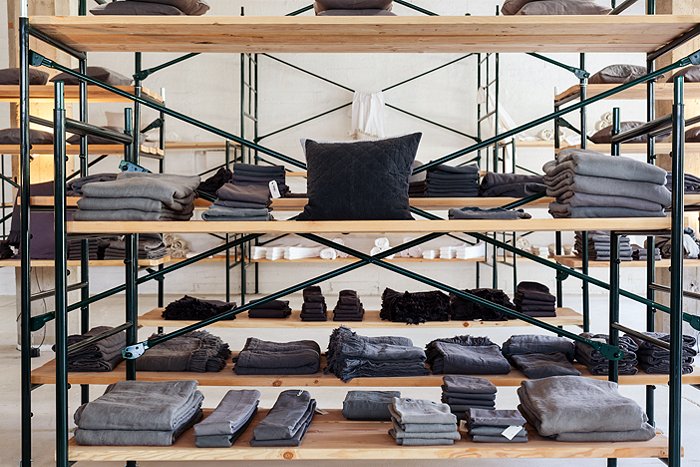 THE ART OF SIMPLICITY
Matteo is one of the few bedding companies that remains true to the art of creating simple but beautifully made linens, from sourcing the best fabrics to garment-dyeing its pieces. It's no wonder, then, that Matteo is a favorite among designers and celebrities as well as luxurious hotels. But it's clear to us that it's the simpler things that continue to inform Matteo's designs today.