Eva on the best ribs ever:
"Temperatures across the country tend to pick up around Memorial Day weekend, making it the perfect time to break out the grill after months of disuse. These baby back ribs are the ideal recipe to start off grilling season with, since there's nothing quite like lightly charred pork and a simple homemade barbecue sauce. With ingredients like pineapple juice, onion powder, and Worcestershire sauce, you know it will have that signature sweet and tangy barbecue flavor that you've been waiting all winter for."
Serves two
Ingredients:

1 lb pork baby back ribs
½ cup ketchup
¼ cup pineapple juice
¼ cup packed brown sugar
2 tablespoons dark corn syrup
1 tablespoon soy sauce
1 tablespoon fresh ginger, peeled and minced
1 teaspoon garlic powder
1 teaspoon onion powder
½ teaspoon Worcestershire sauce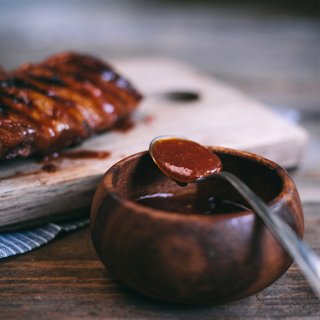 To prepare the barbecue sauce, mix together all the ingredients except the pork ribs until a smooth sauce forms. Separate the sauce into two halves. Half of the sauce will be used for the marinade, and the other half will be used for serving.
Place the pork ribs in a large resealable plastic bag along with half of the barbecue sauce. Seal tightly and place in the refrigerator to marinate for 1-3 hours.
Once you are ready to prepare the pork ribs, remove them from the bag, and discard the sauce the pork was marinating in.
Grill the ribs over medium heat until entirely cooked through, about 8-10 minutes on each side. Serve immediately with the remaining half of barbecue sauce.
Don't Forget the Side…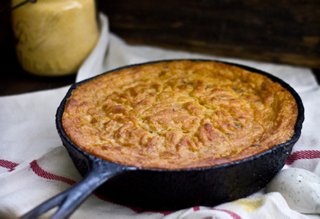 Sweet and spongy baked cornbread is the perfect tool to mop up any leftover barbecue sauce. (Cook it the night before to save yourself some time!)
And the Suds!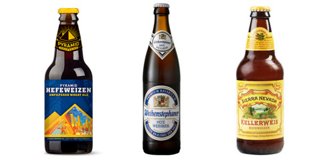 Lighter-bodied wheat beers with a fruity profile provide a nice contrast to the rich and tangy ribs. Eva suggests Pyramid Hefeweizen, Weihenstephaner, and Sierra Nevada's Kellerweis.