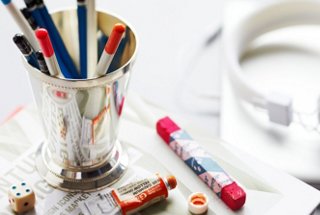 Organize
Too often coffee mugs and other handy vessels become default pen and pencil holders. Add some style and shine to a desk by using a julep cup to organize office essentials.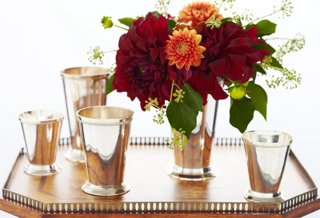 Display
The stately julep cup is a classic vessel for flowers, complementing modern and traditional rooms alike. Its height is perfect for making low arrangements that work well on coffee and side tables, on mantels, or strewn down the center of a dining table.
Photo by Patrick Cline, courtesy of Lonny.
Store
Declutter a vanity by storing makeup brushes and other everyday primping tools in a julep cup. The silver surface reflects light, keeping the space bright, and the open storage makes for quick and easy access.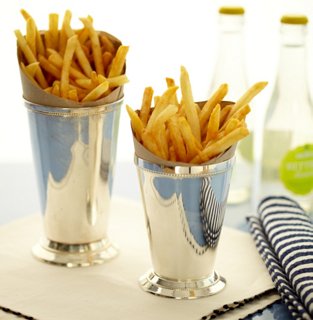 Serve
Upgrade an order of fries. Serve them in a julep cup lined with waxed or parchment paper at your next get-together. They'll almost be too pretty to eat.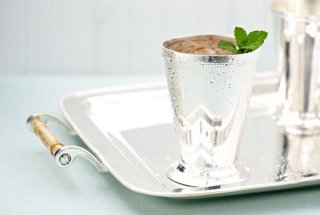 Sip
Of course, there's no better way to savor a refreshing mint julep than in its signature cup, loaded with crushed ice. Get our original recipe here.