With Mother's Day around the corner, we reached out to a handful of moms who continually amaze us with their creative ventures, enviable style, and darling families. Our ask? The best piece of advice their own moms ever gave them, plus what they're giving and hoping to get on this very special day.
JAMES KICINSKI-MCCOY
Known for: Dreaming up the lovely Bleubird blog and co-founding the wildly inspiring Mother magazine  Location: Nashville  Mother of: 4
My mother had me at a very young age, so really we grew up together. I learned so much about life—what to do and what not to do—by observing her, her relationships, her successes, and her struggles. She taught me so many things.
What I'm Giving
I am giving my mother a beautiful (and comfortable!) dress from Ace&Jig that I know she will love and live in.
What I'm Hoping to Get
I would really like new pillows for our bed. We recently stayed with friends while on vacation, and their pillows were amazing—like sleeping on a cloud!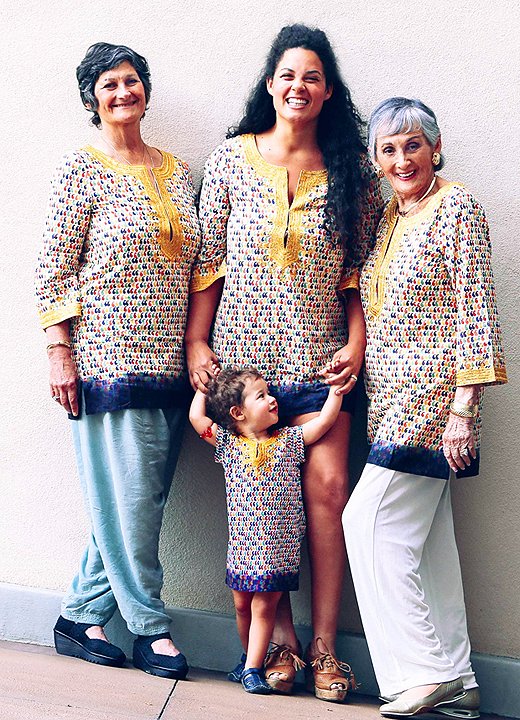 The best piece of advice my mom ever gave me is that it's never too late to start the day over.
What I'm Giving
I got my mom a new set of dining chairs. She has so many grandkids over so often that they tore her old ones apart!
What I'm Hoping to Get
This year, I would love an annual pass to the Wi Spa. I go there once a week with my daughter to chill in the baths and eat ramen. It's our sacred mommy-and-me time, and it's also the only time she lets me comb her hair!
IRENE EDWARDS
Known for: Running the show at Sunset, one of our all-time favorite lifestyle magazines, as the editor-in-chief  Location: Oakland  Mother of: 2
My mother has always had an adventurous spirit. When my brother and I were little, we lived in Milan, Italy, and practically every weekend my mom would pack us into our tiny Fiat and road-trip around Europe. Much of my love for design and the arts comes from her.
What I'm Giving
My mom truly cares more for experiences than objects, but she does love to garden, so I'm thinking maybe a pretty new pair of garden gloves and a cool-looking houseplant for her window.
What I'm Hoping to Get
I'd never turn down an Aelfie rug or anything from Astier de Villatte. But honestly, I'd be just as happy sharing a great bottle of wine with my neighbors as we barbecue and watch our kids run around our roof decks. If I could stop time right now, I would.
AMANDA JANE JONES
Known for: Being the founding art director of Kinfolk; her design work for enviable clients from Artifact Uprising to photographer Jennifer Causey  Location: Chicago Mother of: 2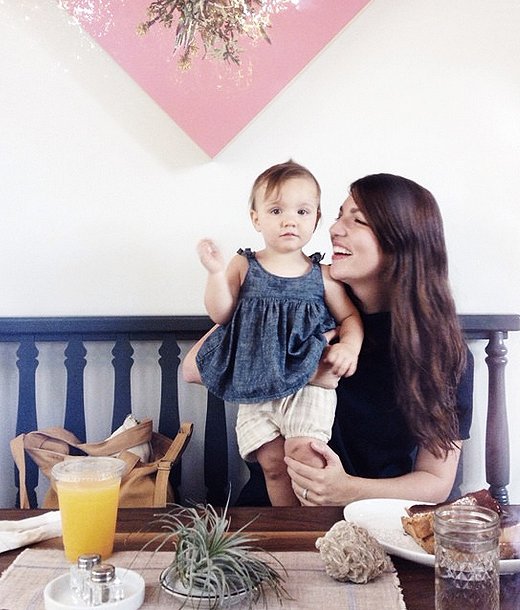 From a young age my mom always told me to work hard and play hard. We always had chores and responsibilities, but she always, always made time for fun, and that made a huge impression on me while growing up.
What I'm Hoping to Get
If I could get a couple hours of quiet time for a nap, that would be amazing and all I ask for.
ERICA CHAN COFFMAN
Known for: Co-founding the cult-followed (and cheekily named) blog Honestly WTF  Location: Oakland, CA  Mother of: 2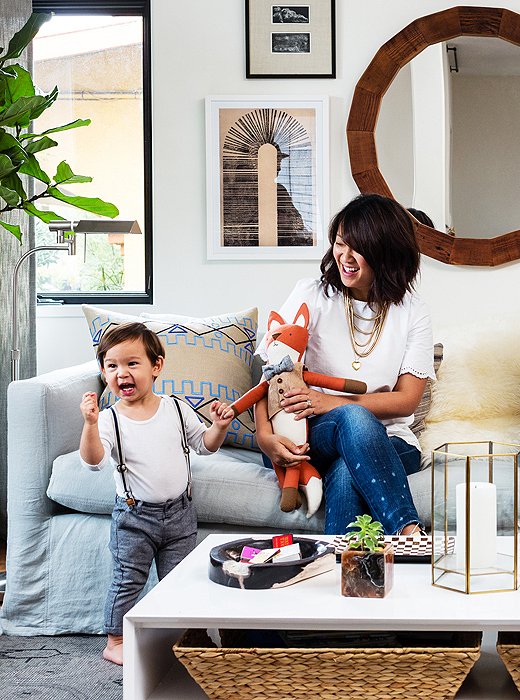 My mom always reminds me to trust your maternal instincts. They never fail you!
What I'm Giving
A customized photo album from Artifact Uprising of pictures of my son—he's absolutely her favorite person in the world!
What I'm Hoping to Get
A weekend away with just my husband and Quincy. An extra couple of hours of morning sleep all weekend would be nice too, but let's not get too greedy!
ALISON CAYNE
Known for: Founding Haven's Kitchen, a blow-your-mind space that's equal parts cooking school, cafe, event venue, and supper club  Location: New York City  Mother of: 5
My mom is hilarious and outspoken so most of her advice isn't publishable, but she did teach me that a good reputation takes a lifetime to build and a day to tear down.
What I'm Giving
I'm organizing a whiskey tasting at Haven's Kitchen with everything from Whistle Pig Rye to traditional scotches to super-fine Japanese varieties. We'll do a blind taste test and pick our favorites.
What I'm Hoping to Get
I'm a sap and love the mushy cards my kids make—they draw, collage, and make little pop-up hearts and everything! They also usually bake cupcakes—chocolate with vanilla buttercream—and decorate them with writing.