The holidays call for a little glitz and glam, and what better way to dress to impress than with a stunning multistrand necklace. Whether they feature ropes of pearls or cascading gems, these beauties make a big impact but are still subtle enough to pair with other statement pieces such as cocktail rings or bold cuffs. Just in time for cocktail-party season, we've gathered 20 of our favorites, along with some styling tips to make the look all your own.
Classic Beauties
Strands of pearls elevate even the simplest little black dress into a party-ready ensemble.
All That Glitters
Gold and silver make a spectacular, sparkling statement around the holidays, whether worn to a casual affair or an over-the-top soiree.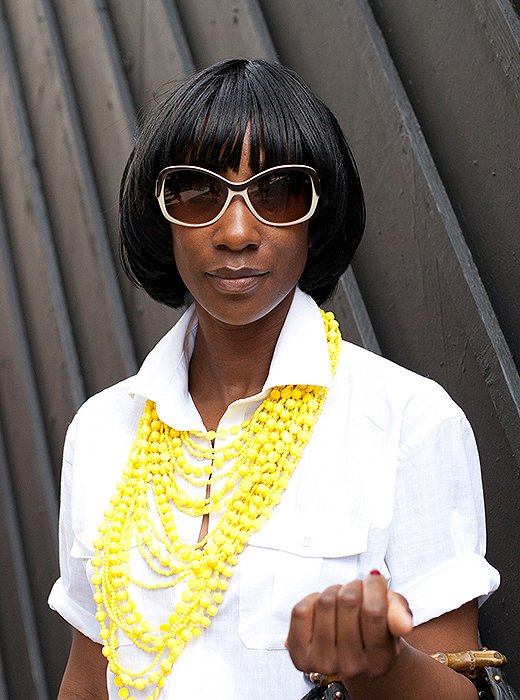 How to Nail the Look
Keep clothing simple: This classic piece will work with any outfit, but pairing it with a simple neckline really lets it shine. We love it with everything from a crisp white shirt to an off-the-shoulder cocktail dress.
Get pinned: Why limit yourself to one piece of jewelry? Add some extra pizzazz to a multistrand necklace by pinning a brooch (or even two!) to the side while letting the necklace hang front and center.
Put a new spin on things: Give your favorite piece a new look by twisting it before fastening the clasp. We also love twisting another necklace into the mix—think a multistrand of classic white pearls combined with a length of black Tahitian pearls.
Layer it on: Take a cue from your necklace and go for multiples of your other accessories. Adorn your fingers with stacks of bands, or pile on bangle bracelets for extra impact.
Colorful Collars
Cascading gems and beads add color and shimmer, taking an outfit from basic to bold.
Natural Wonders
Organic shapes and semiprecious materials give these pieces an earthy elegance.