In our new series, "My Mix," we explore how our favorite designers and stylesetters embrace personal style not just at home but in every facet of their lives, asking them (among other things) to share the one moment that has come to encapsulate their unique aesthetic. This week we sat down with New York-based social-media director Amy Stone. Read what she has to say below, and see how she's come to live her style here.
---
I live and wait all year round for summer. It is absolutely when I feel the most like myself, when I'm the most happy. And I'm wearing what I really would want to wear all year—a cashmere cable-knit with Levi's cutoffs and a simple leather sandal.
My favorite place to vacation is Nantucket with my best friends. They've been going their whole lives, and luckily they've invited me for the past four or five years, but that is where I feel the most stylish—because it's low-key, it's unpretentious and unassuming, and I can wear what I live to wear 365 days of the year. We don't wear makeup there, we don't get blowouts… It is au naturel. You can really be yourself and feel comfortable.
We charter this great sailboat—some of our best memories are from that boat. And the landscape is the sound, this navy body of water; the boat is wooden but with a lot of white. That's sort of what I want to create all year round—that moment. No shoes, sunglasses, ponytail… Because you're on the water. You can't be too precious, right? That's how I feel about my space and my style.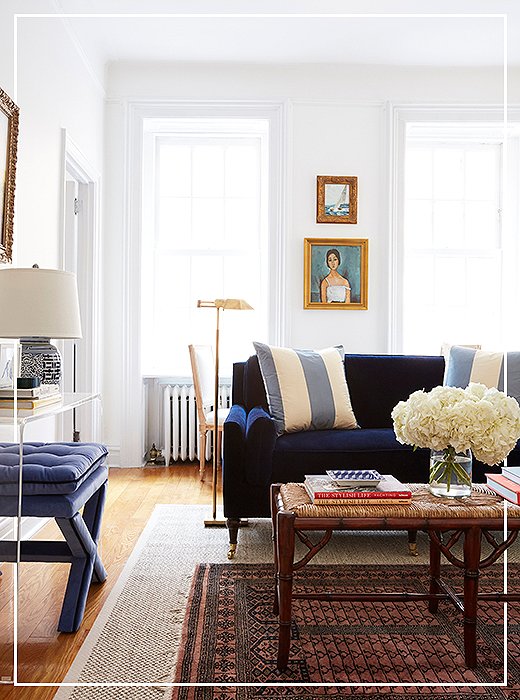 My Mix Is…
modern + bohemian.
leopard + stripes.
Lana del Rey + the Rolling Stones.
Chanel + denim.
the West Coast + the East End.
My decor mix is…
Modern uptown bohemia. I adore traditional fabrications like silk and velvet paired with modern, sleek shapes and natural components like rattan or bamboo.
Every home should have…
Personal mementos and an array of art.
My favorite color combo is…
Any and (almost) all! Color is how I see the world. I once read that Slim Aarons required a punctuation of red in each of his photos. I love that color philosophy.
I always mix…
The classics with casual.
I never mix…
Oversize vases with too few flowers. Scale and volume is key.
For me, pattern mixing means…
The more, the merrier: pro-stripe, chinoiserie happy, ikat aficionado, leopard-lover, floral forever…
Beauty is…
Every single day of summer, plain and simple.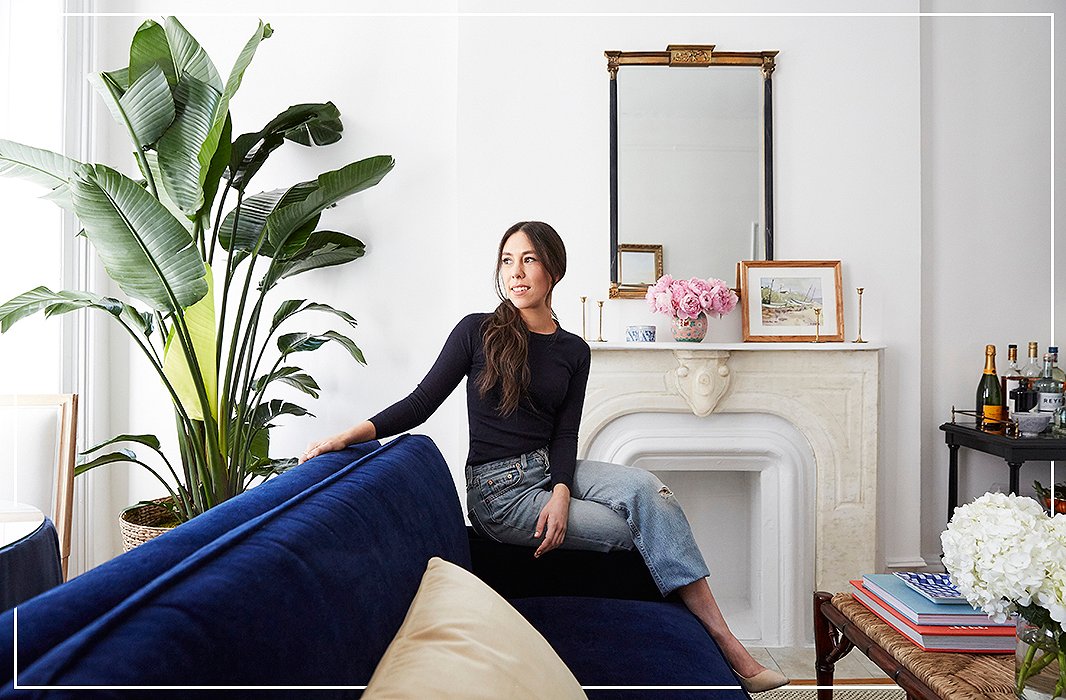 The first three songs on my ultimate mixtape would be…
"To Live and Die in L.A." by Tupac, "National Anthem" by Lana Del Rey, and "You Can't Always Get What You Want" by the Rolling Stones.
The most stylish movie is…
The Graduate (1960s California…) still has my heart.
My favorite high-low mix is…
Cashmere sweater sets and JG Melon burgers.

My go-to cocktail is…
A Moscow mule at The Polo Bar.
And my coffee order is…
An iced almond-milk latte (with lavender syrup).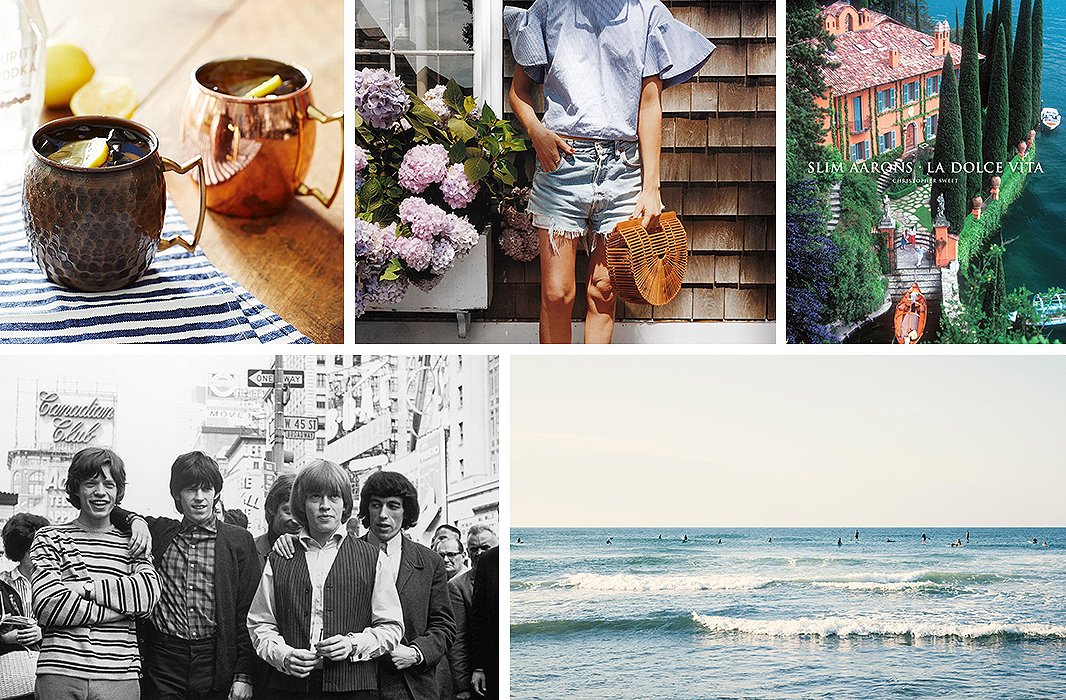 My first big splurge was…
Chanel ballerinas. I live in flats.
My best-ever vintage score was…
My favorite Levi's 501s shorts and jeans.
A little black dress looks best with…
A cat-eye so precise, no one will ever question why you were 10 minutes late.
My favorite place to check in is…
It's a tie between the West Coast and the East End: Palihouse in Santa Monica and The Crow's Nest in Montauk.

I mix up my weekday routine by…
Meeting friends for dinner at a new spot (or old favorite).
For a get-together with friends, I'd serve…
A recreation (on a cocktail-hour scale) of my favorite meal: Cru Nantucket's lobster bisque with hush puppies with Aleppo-honey butter. Rosé to drink.
I wait all year round for summer. It is absolutely when I feel the most like myself, when I'm the most happy.